Friday, April 30 2021
Dotty for Dots times two!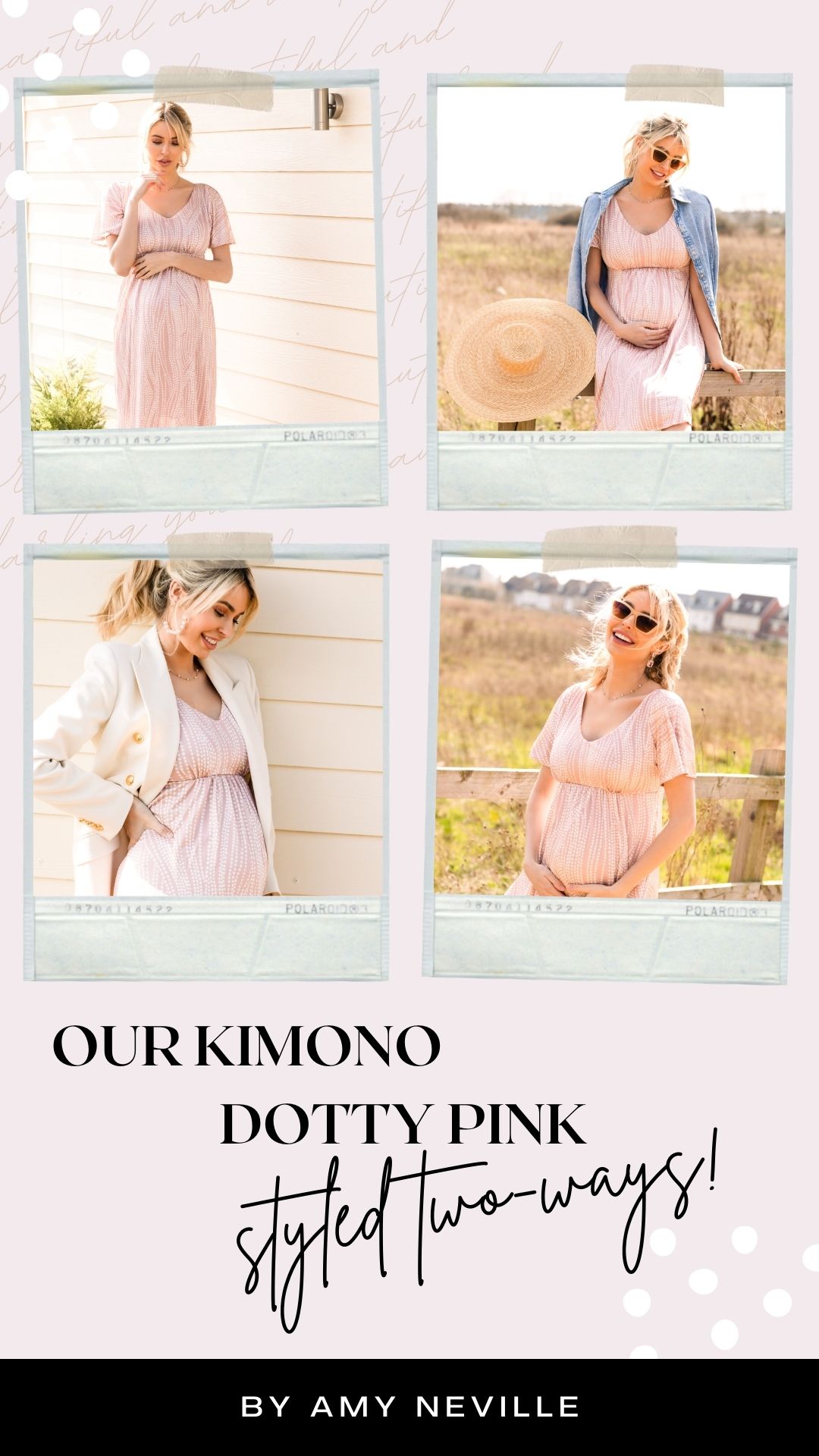 In the words of Marc Jacobs "There is never a wrong time for a polka dot", and who are we to disagree?



In case you've missed it, we've been shooting pregnant model and fashion influencer, Amy Neville (with her cute six-month baby bump).



So this week we are putting a spotlight on the ever-popular Kimono Style. Created in a high-summer pretty polka dot print, this gorgeous fabric (printed in a family-run British mill) boasts an abstract waved white polka dot on a soft blush pink ground.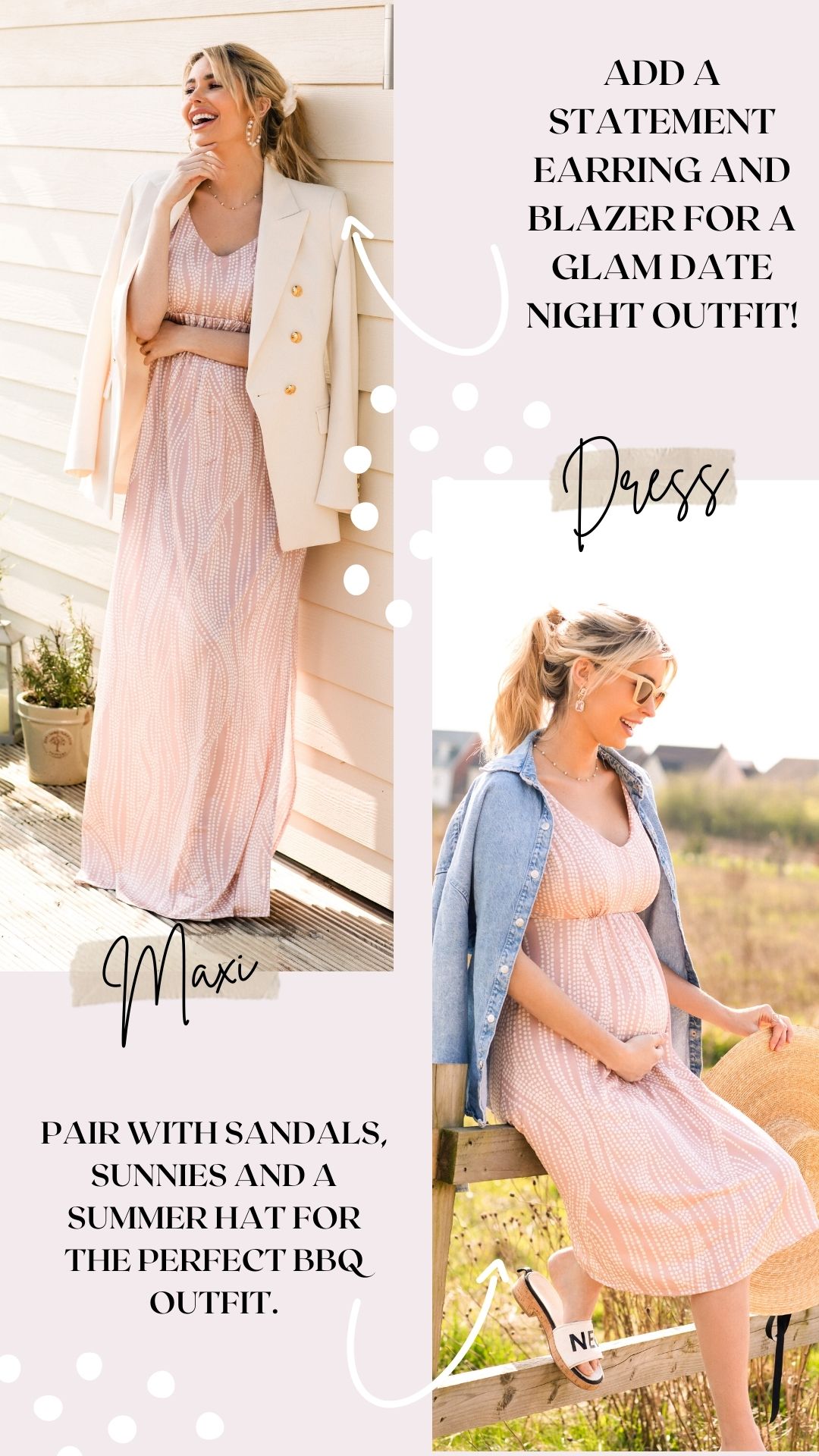 Polka dot dreaming


The Kimono maternity dress features a floaty style skater skirt that finishes around the knee. Amy looks effortlessly cool in her cork sandals, oversized boater hat and denim jacket – the perfect pregnancy look for summer picnics and afternoon park strolls. Get Amy's look with this oversized summer hat from Arket.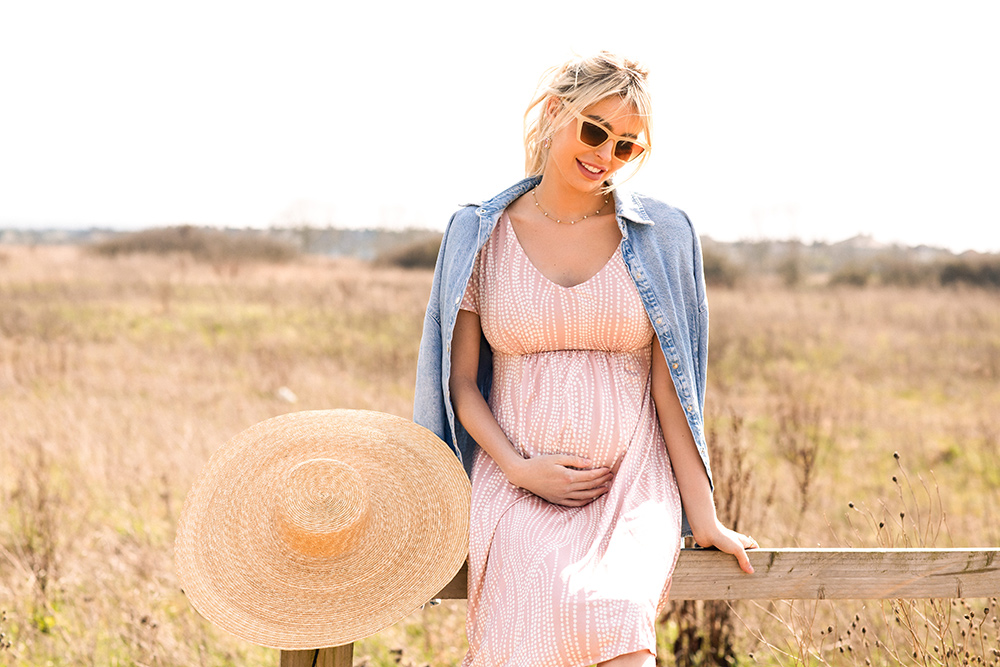 Pretty in pink


The Kimono maternity maxi offers a chic, dressier alternative to the dress and features a knee-high split to ensure you're able to move freely. Style up for summer weddings or down for weekend lunches with family and friends. Throw on an oversized blazer, your favourite sunshades and you've discovered your new summer feel-good maternity staple. Here's the blazer we're eyeing up and the sunglasses perfect for both looks.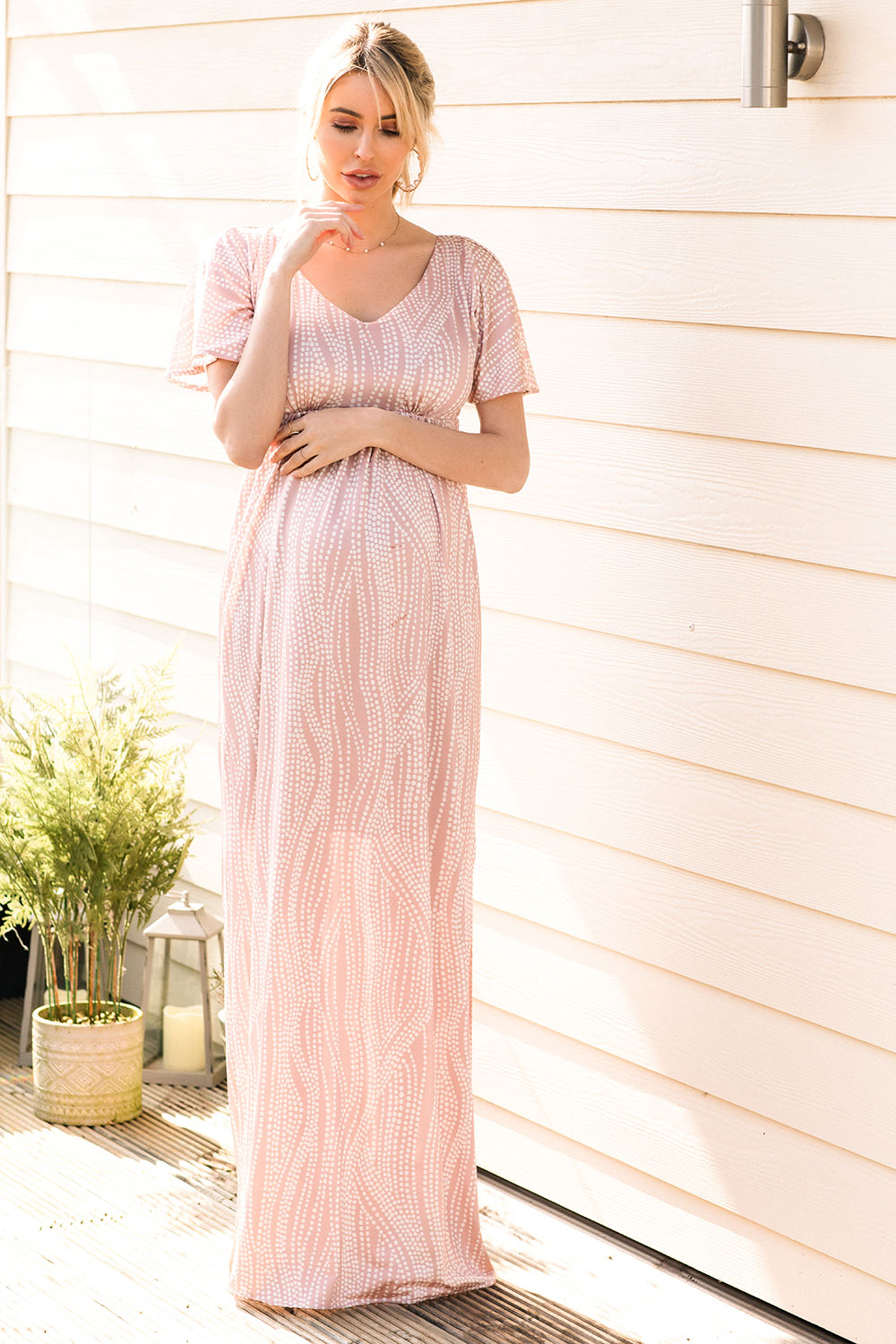 Kimono Details


As with the entire Collection, our Kimono dresses are artfully and lovingly made here in the UK. Lightweight, stretchy and designed with a subtle sheen for added luxe, the blush pink Kimono fabric drapes over pregnancy curves effortlessly, creating a flattering silhouette. The loose-fitting kimono sleeves cover shoulders and upper arms and a gentle V-neckline frames your neckline. The Kimono works for all stages of pregnancy.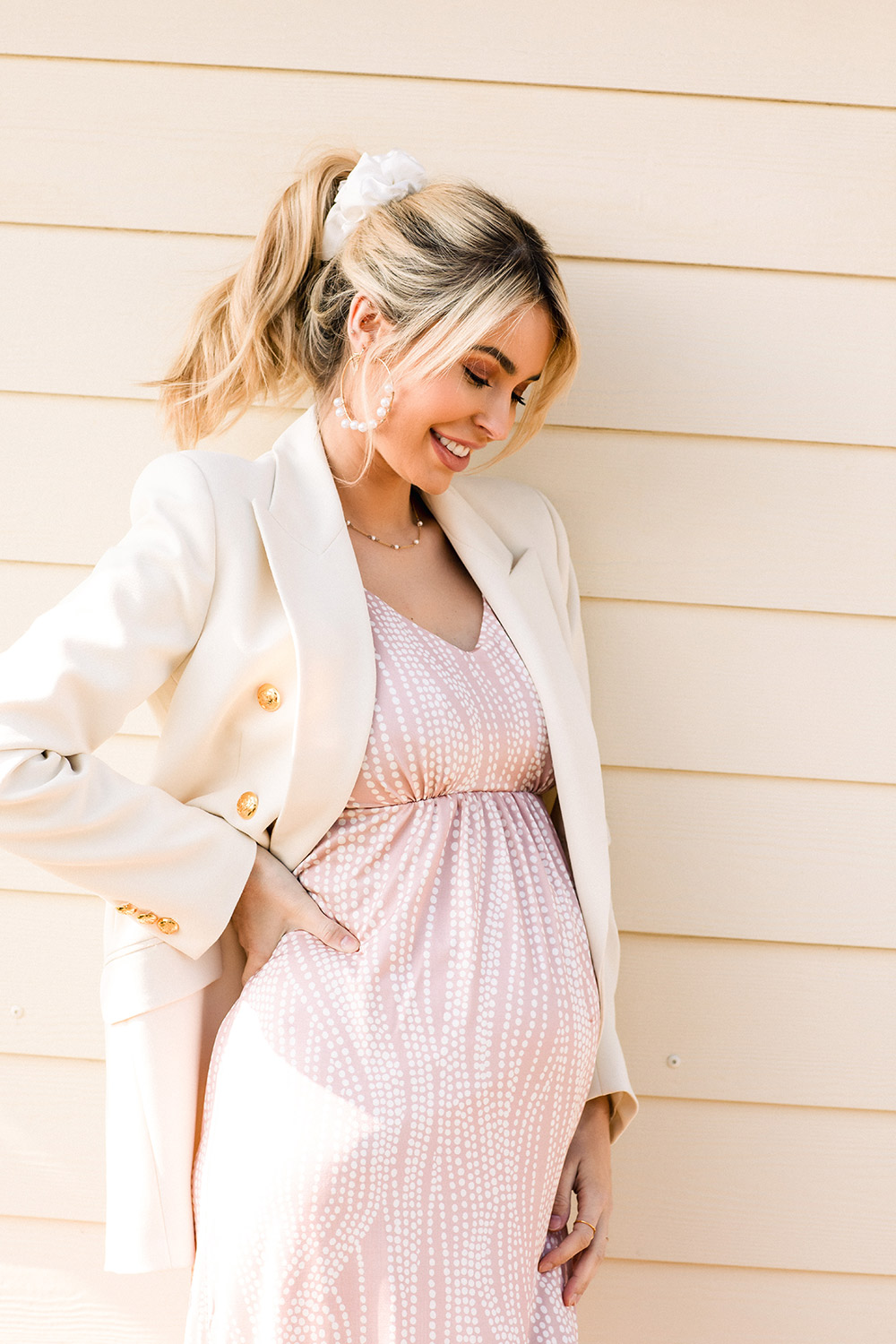 Need help with sizing? Check out size guide. Not sure which style is best for you? Our personal stylists in customer service are always on hand to help. Get in touch now. Still need some more inspiration? Check out our other Amy Neville edit.



Share how you style our Dotty Kimono with us on social media



Facebook and Instagram or Twitter



Or use the #TiffanyRoseMaternity


Categories: #spring, #new, #your-style,
« Previous: Short and Sweet Sleeves (Apr, 27th 2021)
» Next: Real Mammas: Doha's Baby Shower (May 4th, 2021)
About Tiffany Rose
Tiffany Rose is dedicated to giving you the chance to wear exciting, elegant, beautiful and well-made clothes during your pregnancy.
» More...
Blog Archive
Made in Britain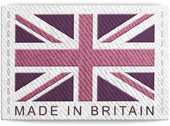 The Tiffany Rose Collection is Designed and Made in Britain
Read more...