Friday, January 22 2021
Natalie & Chris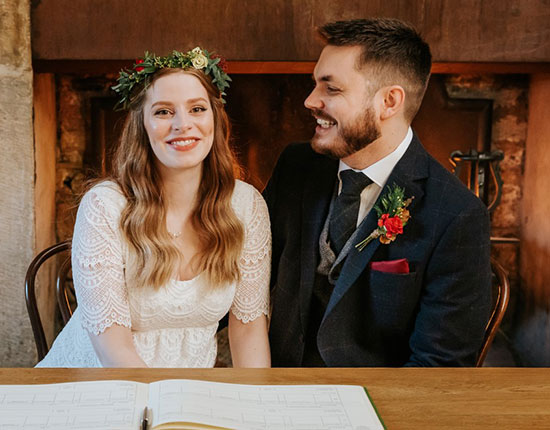 Natalie & Chris

This month we celebrate the wedding of Natalie and Chris who married on 4th November 2020 in an intimate celebration with family and friends.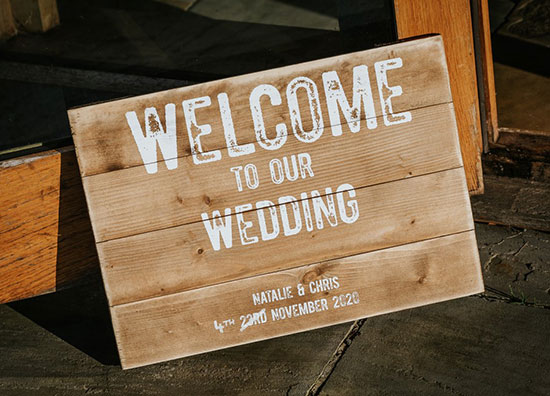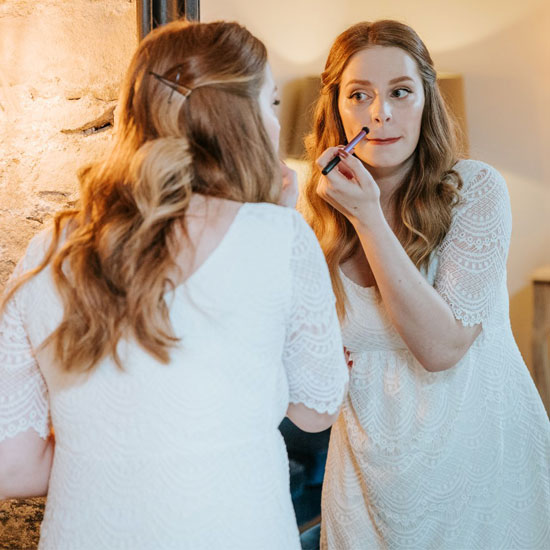 Where did you both meet?
I got a temporary job in a supermarket straight out of university, working as a cashier. Chris was the manager of a different department that I wouldn't have any reason to interact with, but he popped into the office I was in during my induction sign off and I just couldn't take my eyes off him.

It started as a secret romance, we weren't sure if we would get in trouble from our higher ups and I wasn't doing a very good job of hiding the butterflies and 'jelly legs' I would develop whenever I spotted him working. Before long we both moved onto different jobs and made it official.


Did you have a wedding theme?
We always wanted to get married in a barn, the rustic nature just matches with our style perfectly.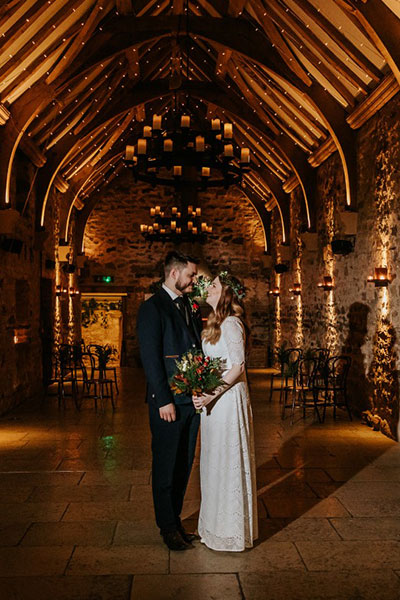 Autumn is our favourite time of year so being able to get married amongst the falling leaves and countryside charm was a dream come true. When our wedding got rescheduled to the colder months, we really trusted our florist Sharon to run wild with burgundy flowers and lots of greenery, and got our bridesmaids to match. Chris has always been one for navy suits and somehow (with no coordination) everyone that wasn't wearing burgundy ended up wearing navy, so everything just worked out perfectly!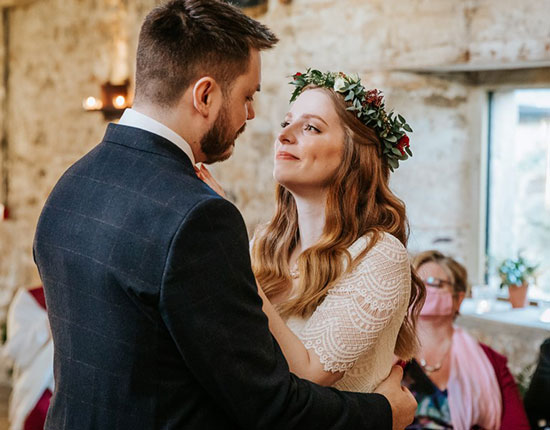 Tell us about your wedding dress.
I chose the Verona Gown because it went perfectly with the feel and style we wanted for our wedding. It really lent itself to the rustic vibe of our beautiful venue and was complemented perfectly by the autumnal colours of my flower crown.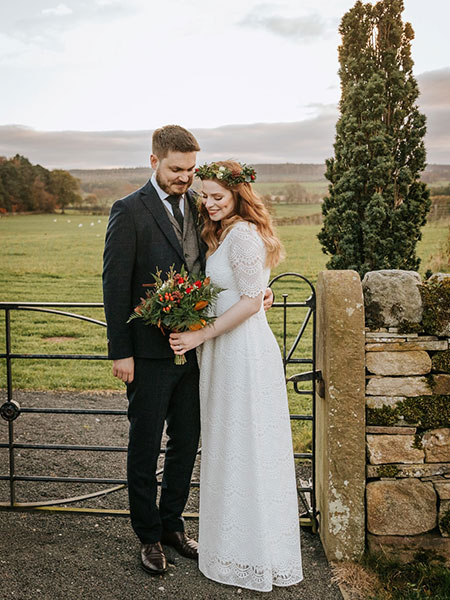 I just felt like the dress was very 'me' - it's hard to explain why but as soon as I saw it I knew that was the one for me. My favourite thing about it was definitely the lace three-quarter sleeves. They made perfect sense for the cold, November weather. The dress was so comfortable and it showed my little bump just perfectly! I know it's cliché and everyone says this but I really felt 'a million dollars' on the day :) Every time I caught a glimpse of myself in my dress I could have cried!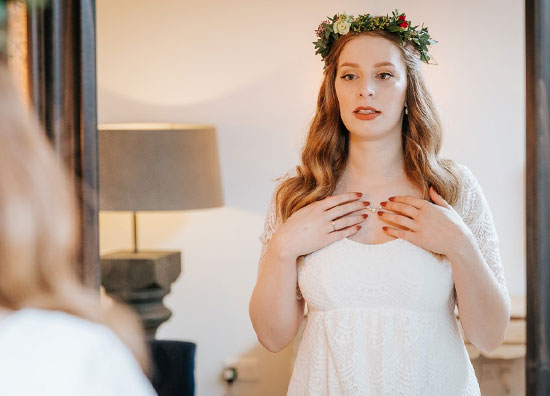 How much did Covid impact your wedding plans?
Our wedding was initially planned for 17th May but once the pandemic hit, we had to push everything back to 23rd November. Whilst we were lucky to move all of our suppliers to the new date, the rescheduling didn't come without a few grey hairs! During the summer we found out we are expecting our first child, so my beloved dress got shelved and a new bridal maternity dress was ordered.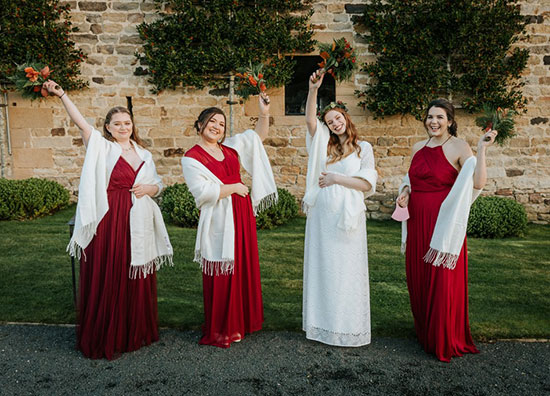 As the pandemic continued, our guest list was forced to shrink and we really thought it was never going to happen. And if that wasn't enough, three weeks before the day, the second national lockdown was announced to commence on 5th November. Our wedding was once again on hold. It was a quick comment from one of the staff from Healey Barn on 2nd November that planted the seed of bringing it forward to 4th November in our heads. By 11am that morning, everything was set in motion, we'd lost all but one of our suppliers but by some miracle found the amazing Geoff Love to take our photographs. It was only then that I realised I better ring Chris and let him know…!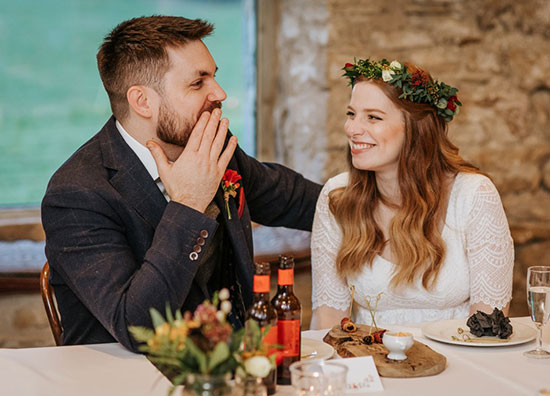 What were your favourite moments of the day?
Our day was ultimately reduced to a 15 minute ceremony, 45 minutes for photographs and two hours for speeches, canapés and drinks. But in the end, that was all we needed. Everything was perfect, intimate and incredibly special. The sun began to set just after we got our photographs taken and we ended the evening with some final shots in candlelight.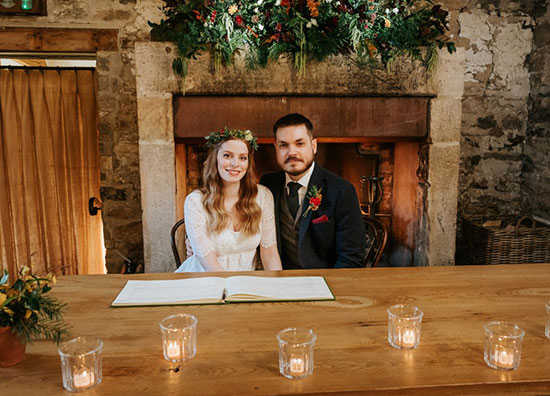 The best part for me of our Northumberland Barn Wedding was the five minutes we got alone in the bridal room after the ceremony, we barely said ten words out loud, just held each other and slowly danced to the faint sound of music. Oh and the cauliflower canapés with curried mayonnaise… would definitely recommend!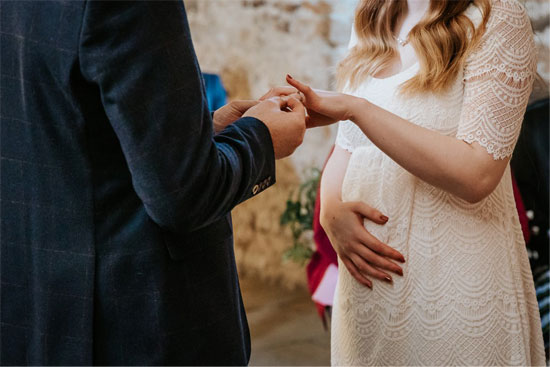 Photos by Geoff Love Photography


Dear Natalie & Chris,

Thank you so much for sharing your wedding story! You clearly had a wonderful day despite the Covid restrictions and you both looked amazing. We love your rustic wedding theme and especially how you styled your maternity wedding dress. Many congratulations from all of us here.

Tiffany Rose x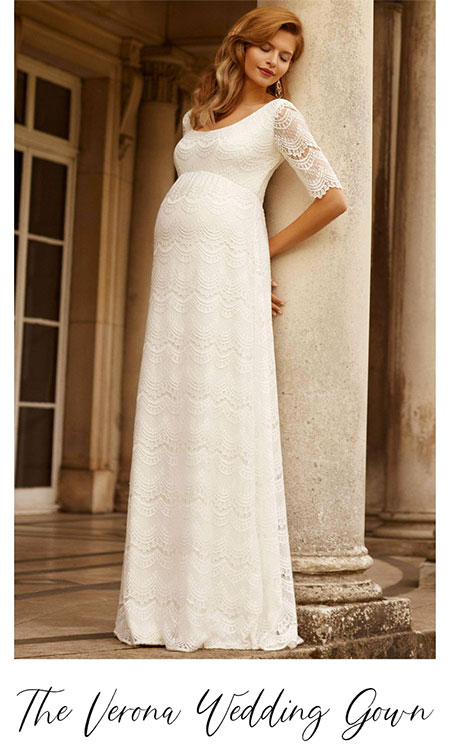 Categories: #bridal, #your-style, #real-brides, #wedding,
« Previous: This Weekend We're Giving (Nov, 22nd 2020)
» Next: Spread The Love This Valentines Week (Feb 6th, 2021)
About Tiffany Rose
Tiffany Rose is dedicated to giving you the chance to wear exciting, elegant, beautiful and well-made clothes during your pregnancy.
» More...
Blog Archive
Made in Britain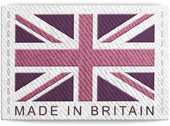 The Tiffany Rose Collection is Designed and Made in Britain
Read more...