About Tiffany Rose
Tiffany Rose is dedicated to giving you the chance to wear exciting, elegant, beautiful and well-made clothes during your pregnancy.
» More...
Blog Archive
Categories
Made in Britain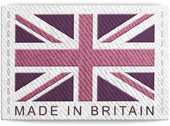 The Tiffany Rose Collection is Designed and Made in Britain
Read more...
Email Newsletter
Subscribe to receive updates
Be the first to know
Get the latest news about exclusive specials and
insider style advice. Sign up to receive our newsletter.

Sign up to our newsletter for our latest news
We Accept

Express Shipping via: