Tuesday, October 12 2021
A Cute Kew Ceremony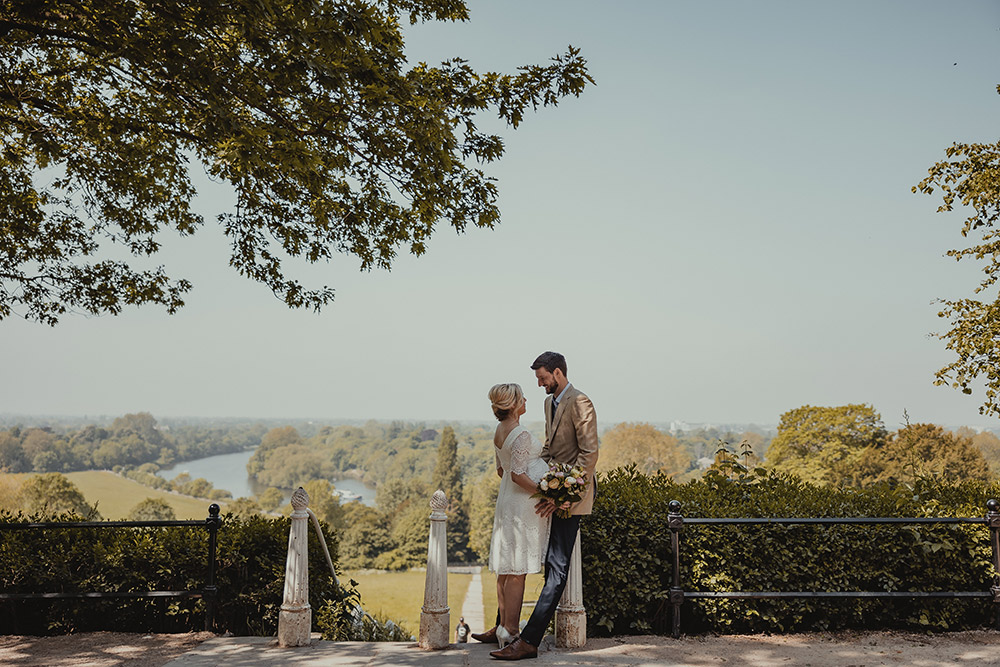 Chloe and Ben are a real bride first for us – whilst there is a chance of our brides going in to labour on their wedding day, it's actually never happened! But their little bundle of joy just couldn't wait a moment longer, so once the newlyweds said their nuptials at the beautiful Kew Gardens, their baby made an appearance! At least they managed to tie the knot this time, just about! Read more about their very big day…


Where did you meet?

Not the most interesting or romantic story – we met at work! We worked together in the same team for about 6 months, at which point I was due to leave the company as I had a new job elsewhere. We started seeing each other just before I left, but it took another 6 months before we acknowledged that this was potentially a serious relationship! Further complicated as at the time Ben lived in Yorkshire and I lived in London, so we had to juggle things long distance for a while until Ben made the move down south!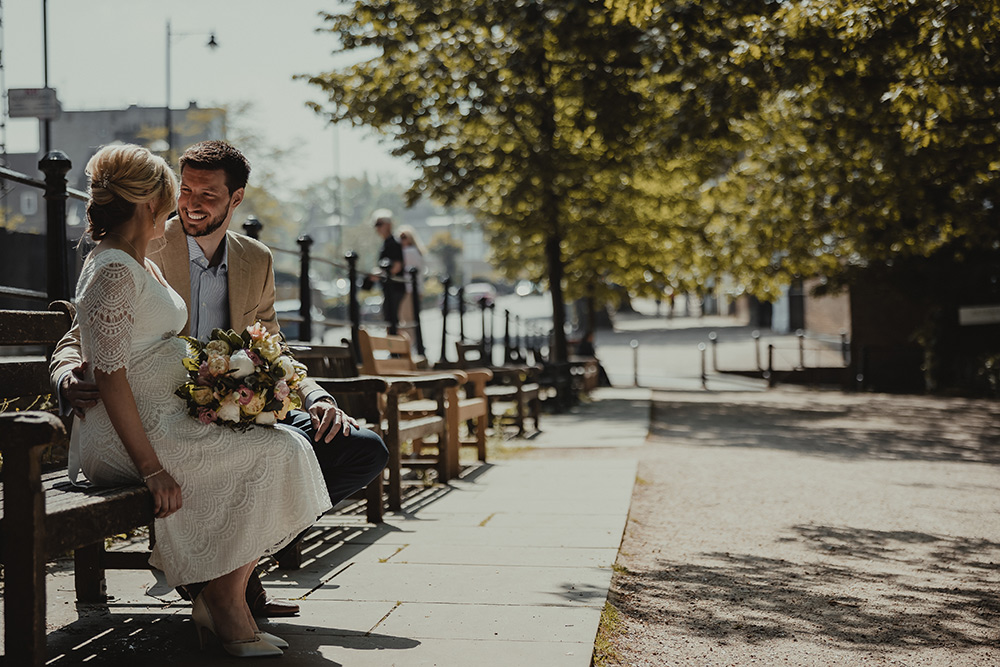 Where did you choose to get married and why?

We were originally due to get married in July 2020, and then early May 2021 at a beautiful outdoor wedding venue in Kent. However... COVID!! Once we realised that our second attempt in early May 2021 was unlikely to happen as planned, we decided to go ahead and give trying for a baby a go instead. After falling pregnant scarily quickly, and after my dad sadly passed away very unexpectedly at the end of 2020, we decided that we definitely wanted to get married as soon as possible. Baby was due at the end of June, so we had a short time window between COVID restrictions being eased and it being too close for comfort to my due date to go ahead! We also only wanted a very small wedding to really differentiate from the original wedding we had planned. After too many hours spent searching for micro wedding venues in London, we found that Kew Gardens had an amazing wedding venue that would work really well for us and our 10 guests. Kew is such a beautiful place to visit, and the team were so flexible with our requirements to allow us to have a very laid back day that still felt very special.


Tell us about your dress!

Not without drama :) I originally chose a different dress when I was about 6 months pregnant (which I absolutely loved) but after trying it on closer to the wedding date, when I was 8 months pregnant, it no longer fitted me anywhere near as nicely and I just didn't feel comfortable in it. Luckily the team at Tiffany Rose were absolutely amazing in helping me find alternatives and allowing me to exchange this outside of the official window. My **final** wedding dress was the knee length Verona – which I also absolutely loved! It was perfect for our laid back day and, even at 8 months pregnant, made me feel really special. Plus, I was totally comfortable wearing it all day and – even though we couldn't have predicted this – the floaty nature was absolutely perfect in the almost 30 degree heat that we were lucky enough to have on the day!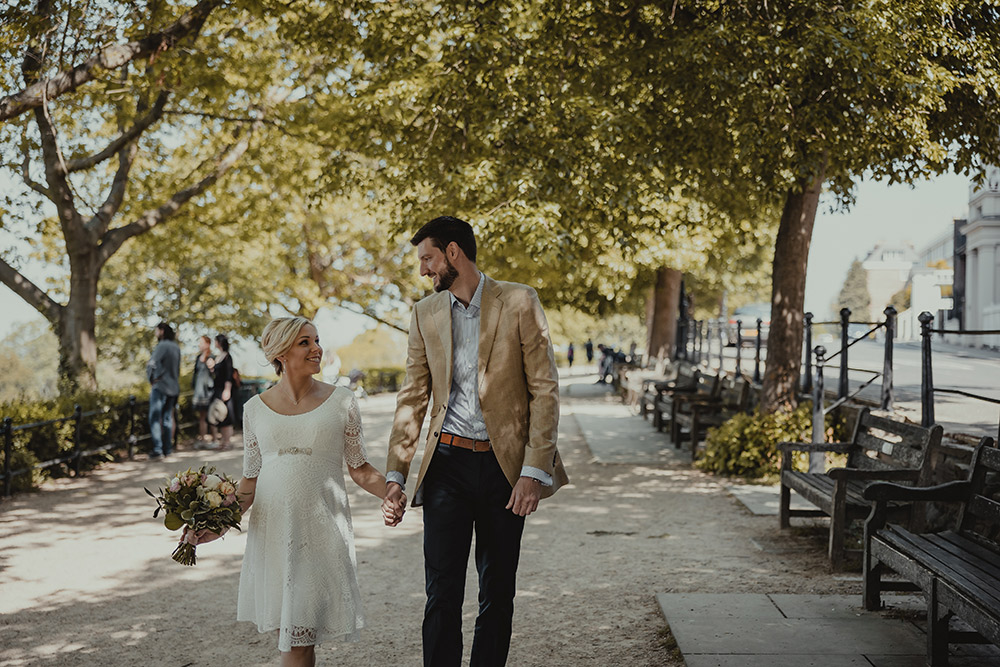 Any advice to future brides?

Don't stress! We were very chilled about the planning of all three wedding attempts – we actually only arranged a photographer two working days before the wedding! Although a global pandemic does tend to create some complications (!) we were able to be so relaxed and enjoy the day. Everything will come together on the day regardless :)


Any fun facts about the day itself :)

I went into labour on our wedding night 😉 almost a month ahead of due date and so very unexpected!!!! Baby arrived around 36 hours after we officially tied the knot, so we were very close to our third wedding attempt also being unsuccessful. It wasn't quite the wedding night you would expect (we had to check out of our hotel and drive home to the other side of London at 2am!) but it definitely makes for a good story....!!


Credits -

Photographer: TDH Media


Florist: Rose & Mary


Hair and makeup: Pam Wrigley


Venue: Kew Gardens


Wishing Chloe, Ben and Baby all the best in their new chapter together!


Get Chloe's look: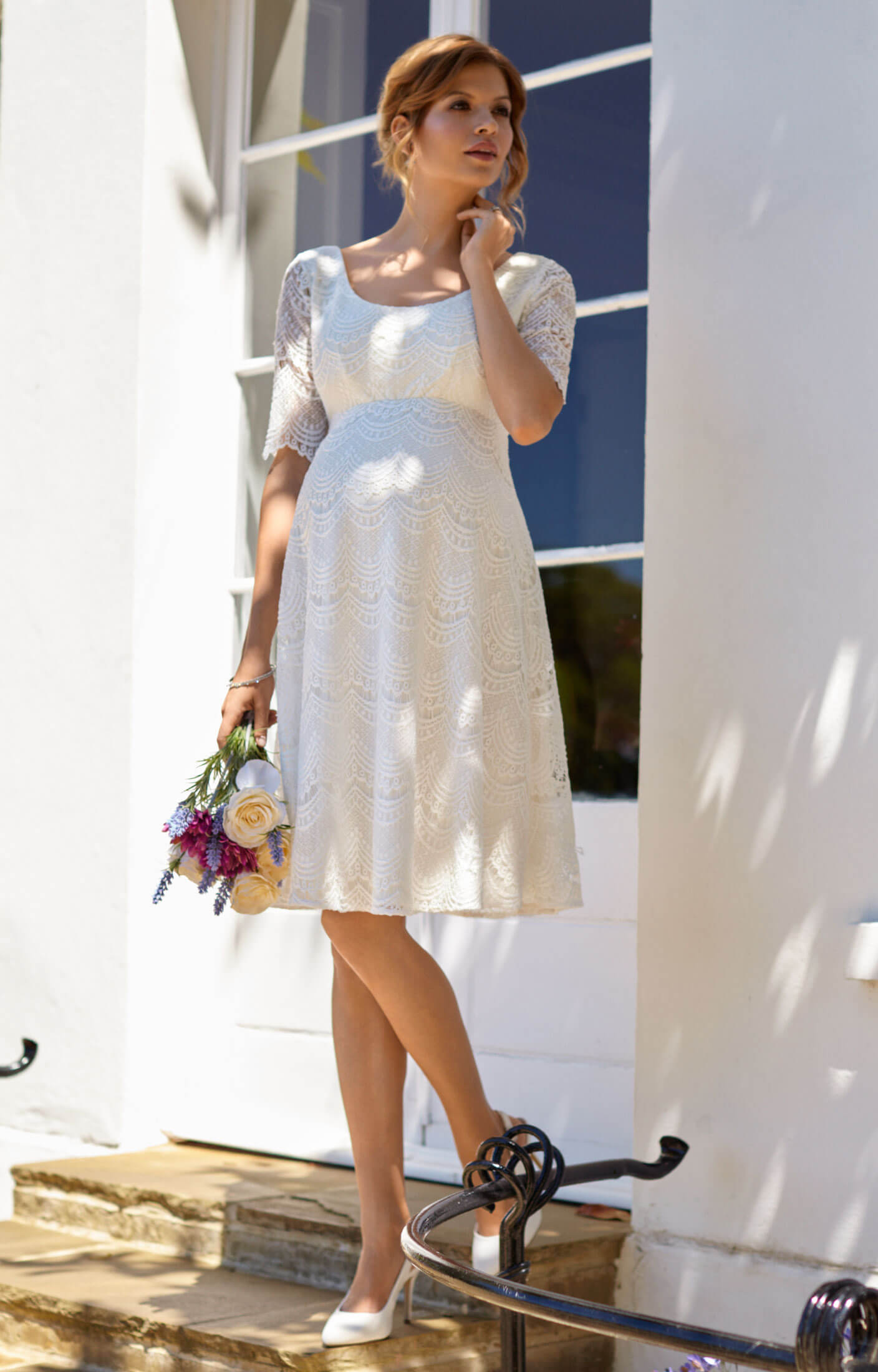 Chloe chose our Verona Dress, a stunning twist on our classic Verona maternity bridal gown with a sophisticated sweet edge. The exquisitely soft lace skims over Chloe's growing bump into a flattering full skirt. The design features a wide front and back scoop neck, offering just enough pretty décolletage whilst also being fully lined with delicate lace sleeves to the elbow, finished with hand trimmed scallop edging for a feminine flourish. Our Verona dress is also available in Plus Size.



Would you like to be a real bride featured on our blog? Contact customer services and they'll tell you how!


Tag us in your special day on social media:


Facebook and Instagram or Twitter


Or use #TiffanyRoseMaternity.

Categories: #real-brides,
« Previous: A Snowy Maternity Photoshoot (Oct, 12th 2021)
» Next: Golden Hour Maternity Shoot (Oct 12th, 2021)
About Tiffany Rose
Tiffany Rose is dedicated to giving you the chance to wear exciting, elegant, beautiful and well-made clothes during your pregnancy.
» More...
Blog Archive
Made in Britain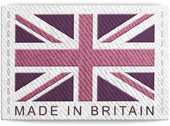 The Tiffany Rose Collection is Designed and Made in Britain
Read more...