Tuesday, September 14 2021
A Museum Wedding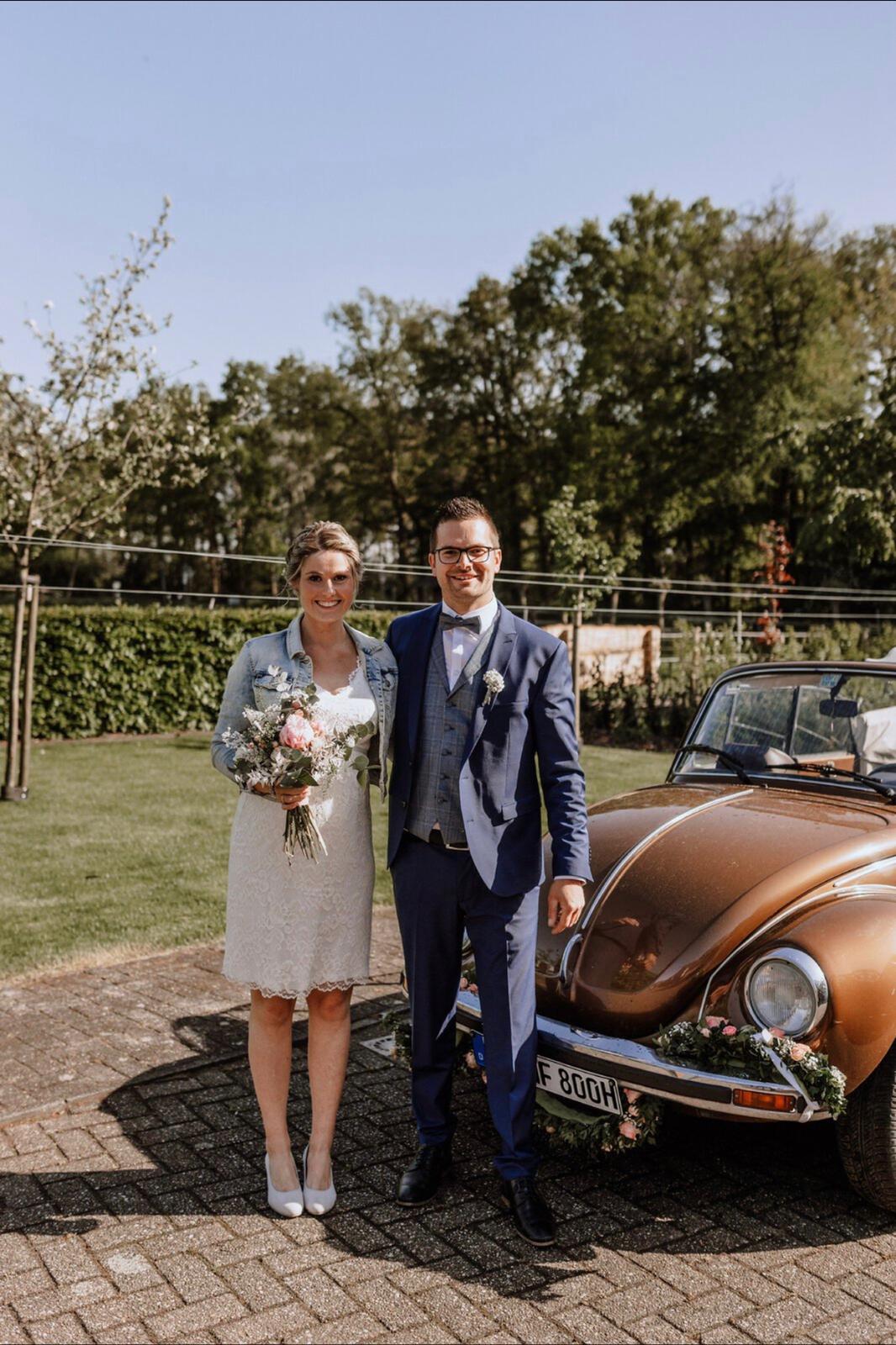 This edition of real brides combines two of our favourite things, our boutique stockists and our real life brides! Whilst many of our customers buy direct from our website, you may be surprised to learn that we do actually sell to some wonderful boutiques across the world :). Elisa was fortunate enough (despite Corona Virus), to attend the Pretty Mom boutique in Ahaus, Germany, and try before she bought. Elisa fell in love with our boutique exclusive Rosie dress with its V-shaped, scalloped neckline and knee-length hem in a smooth, stretch ivory floral lace.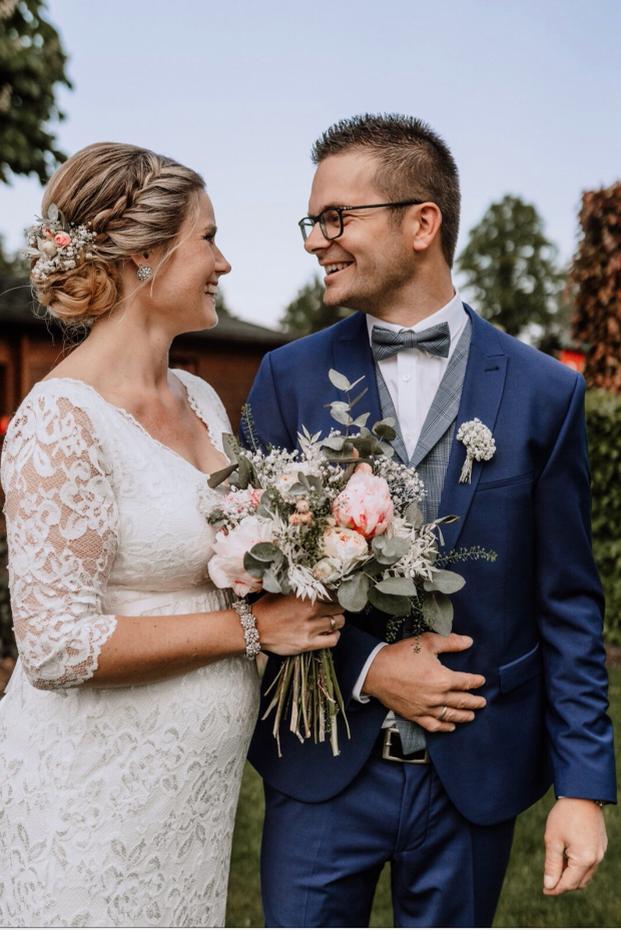 When and where did you marry?

We married at a farmhouse museum in Vreden.


Where did you both meet?

At a disco in Ottenstein.


Tell us about your wedding dress and why you chose this style. How did you feel wearing it?

I saw my dress on the homepage of Pretty Mom's website, and fell in love with it instantly. It was the first dress I tried on and knew straight away that it was "mine". It was super comfortable and the neckline convinced me right away. Simply a beautiful dress that I can recommend straight away.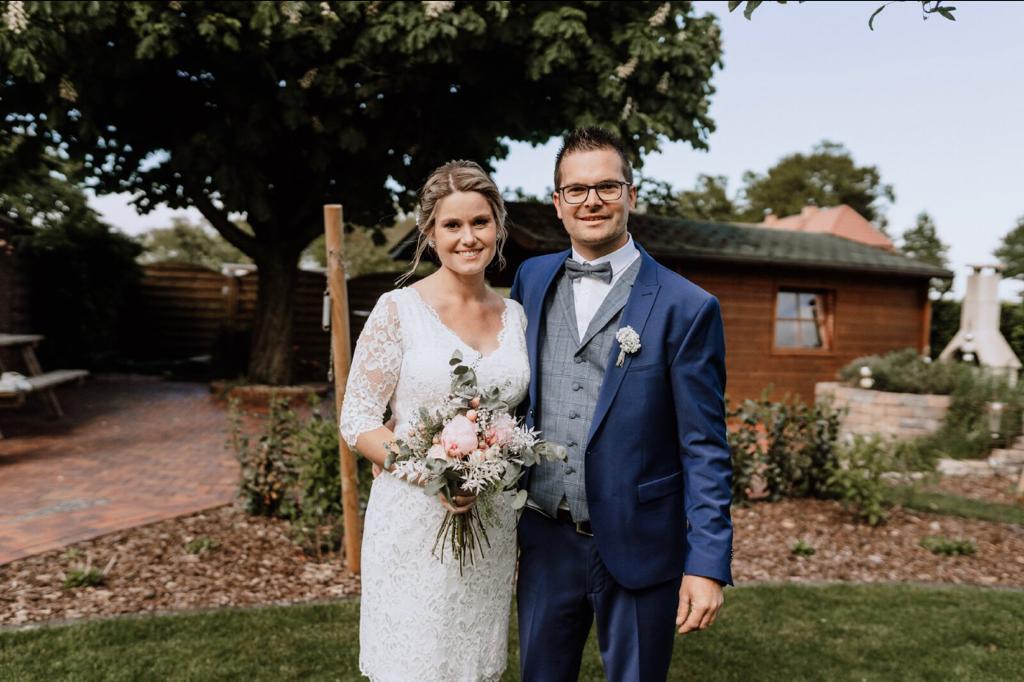 How much did Covid impact on your wedding plans?

Just like everyone else at the moment. We would say we made the best of Corona and had a wonderful, unforgettable day.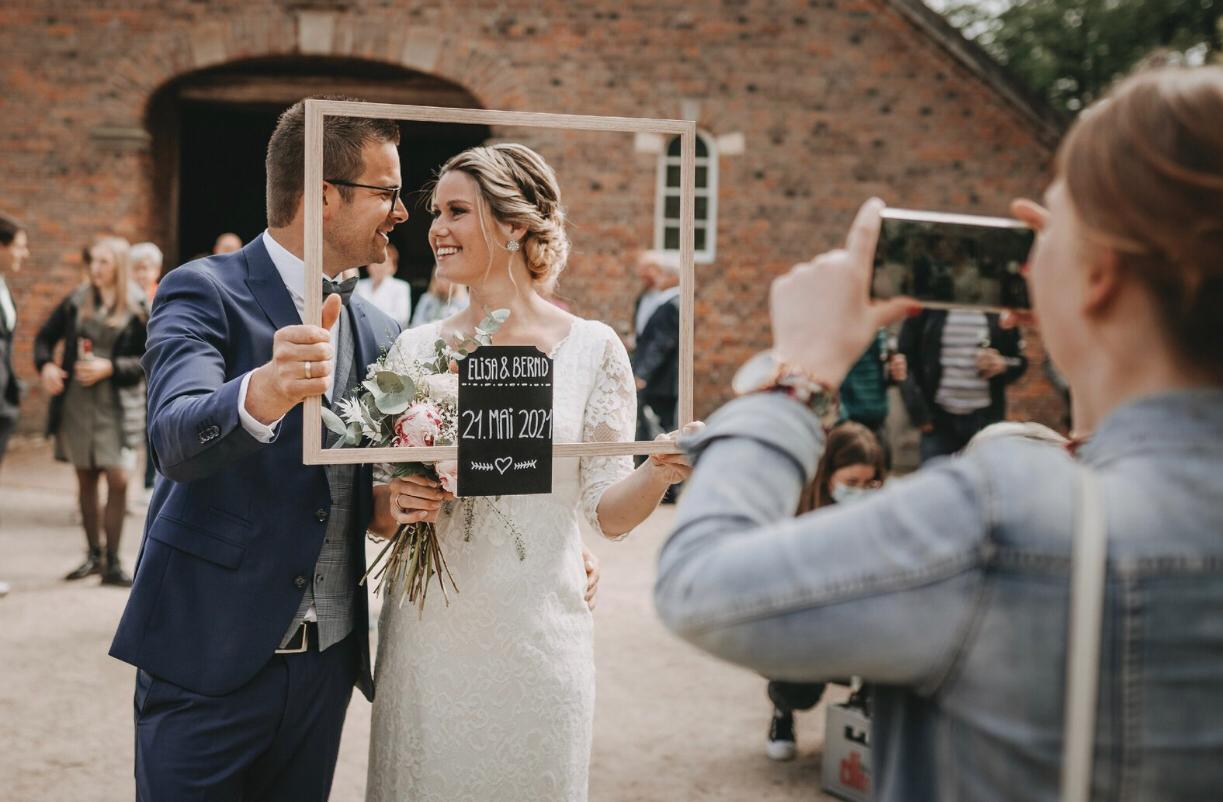 What were your favourite moments of the day?

When we were allowed to exchange the rings and when we came from the farmhouse museum and everyone wanted to congratulate us.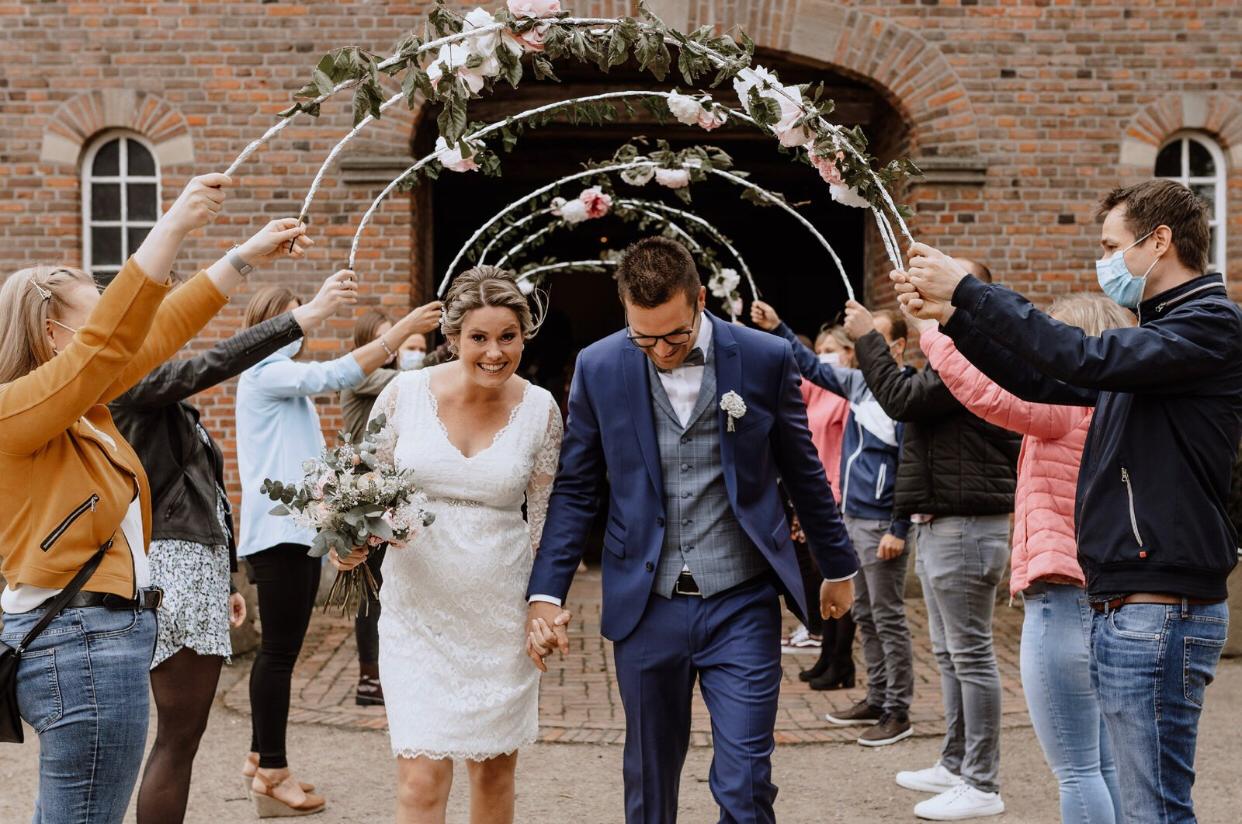 Any fun facts about your wedding that you want to share?

Despite Corona, we had a wonderful, unforgettable wedding.


We were very pleased that Pretty Mom provided such nice warm advice


Our wonderful photographer is Kleiniges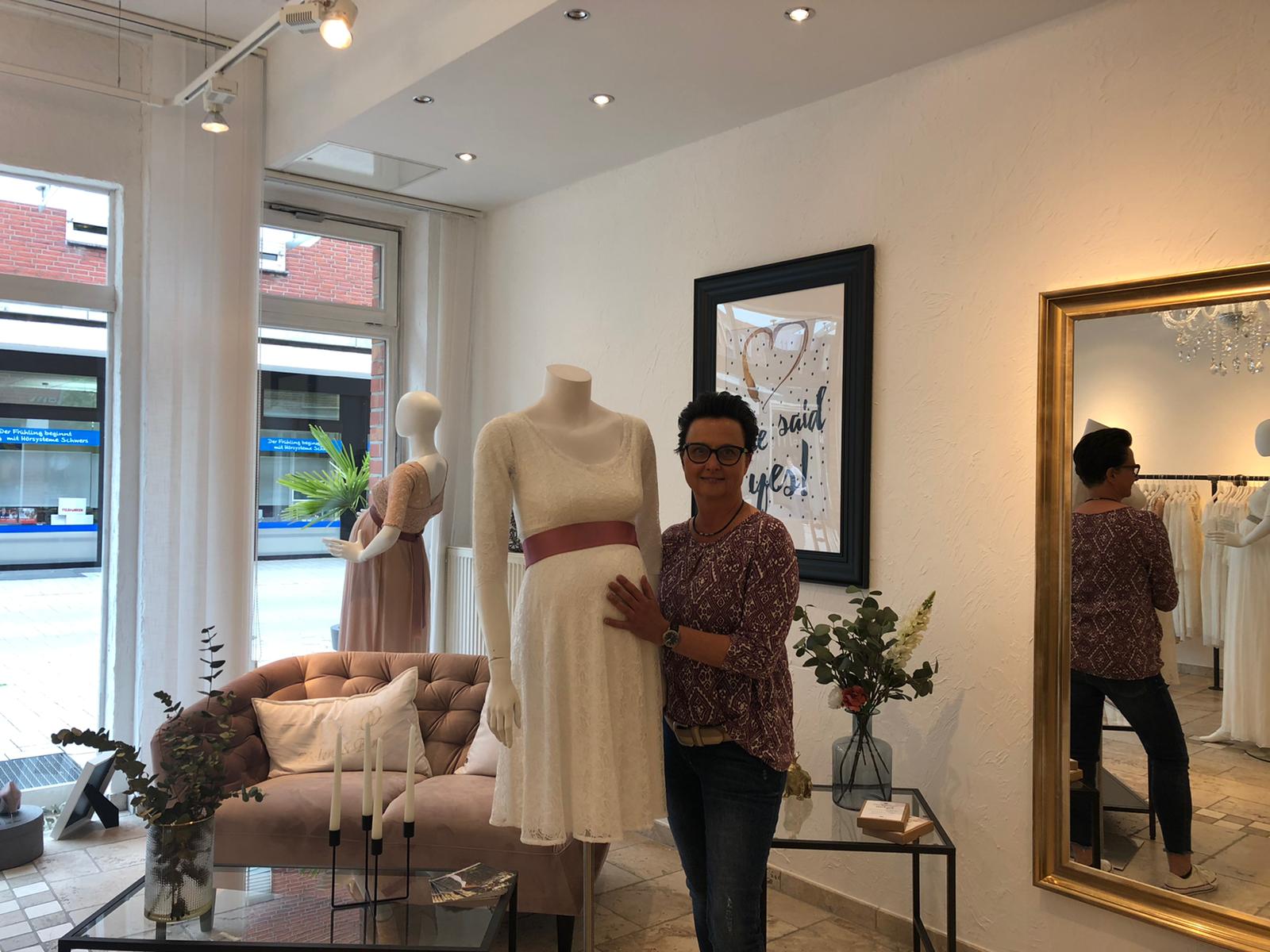 Some words from Martina Böddicker who owns Pretty Mom

The different styles and lace enable me to respond perfectly to the wishes of the customers. So far every Pretty Mom bride customer has found her Tiffany Rose dream dress at our bridal boutique.



Follow Pretty Mom on Instagram.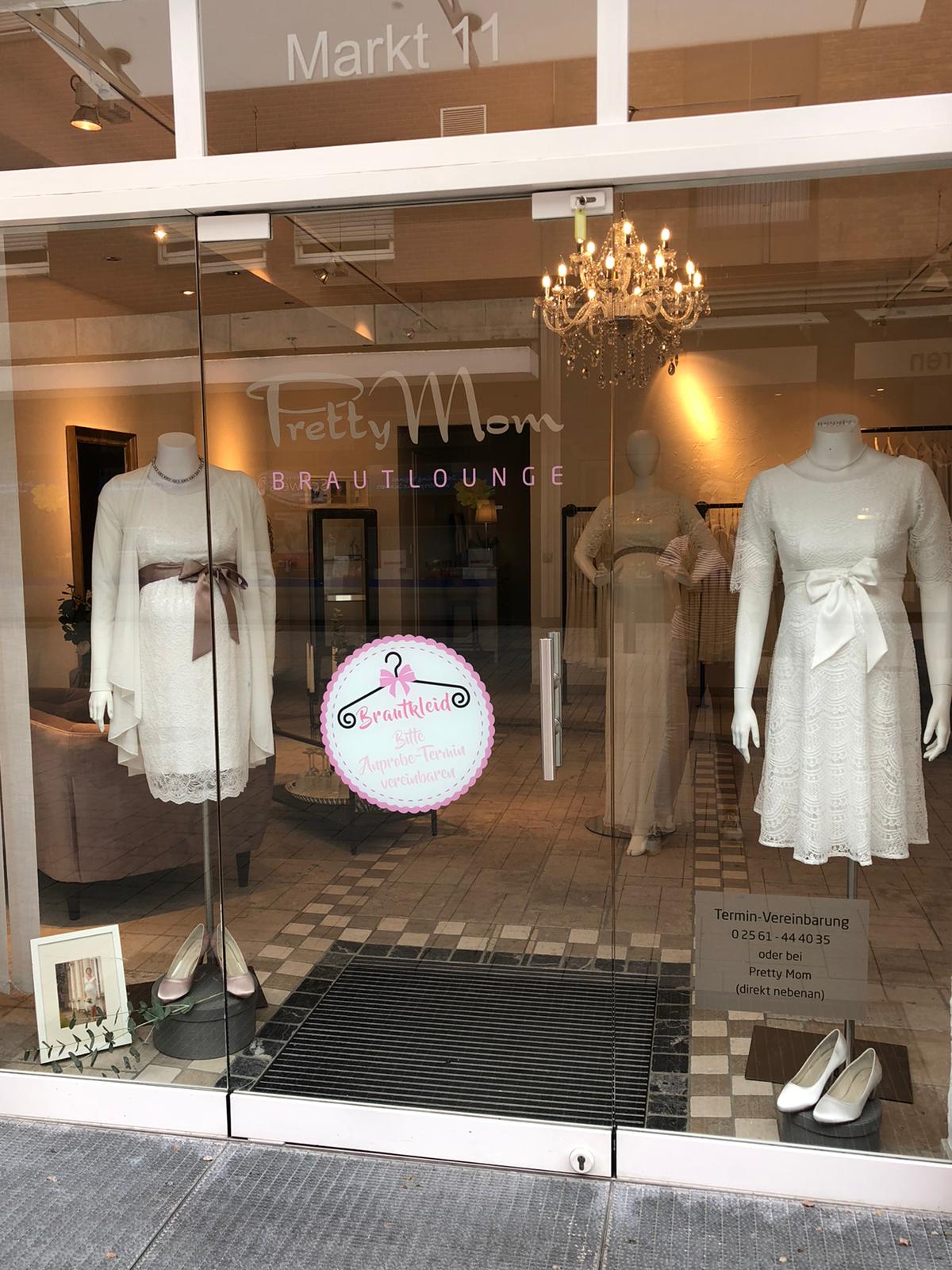 If you're a stockist or a bride who choose a Tiffany Rose Maternity dress and would like to be featured in our real brides marketing, be sure to send us an email or a message on social media:


Facebook and Instagram or Twitter


Or use #TiffanyRoseMaternity.

Categories: #real-brides,
« Previous: Real Bride: Jessica (Sep, 1st 2021)
» Next: Stylish Senora (Oct 6th, 2021)
About Tiffany Rose
Tiffany Rose is dedicated to giving you the chance to wear exciting, elegant, beautiful and well-made clothes during your pregnancy.
» More...
Blog Archive
Made in Britain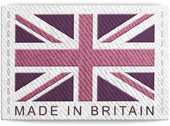 The Tiffany Rose Collection is Designed and Made in Britain
Read more...