Monday, February 04 2013
Beautiful Wedding Photos...
We LOVE how beautiful bridesmaid Carly looks in our Amelia Dress (Vintage Rose). Due just 2 weeks after the wedding, yet looking so incredibly glamorous!
Thank you lovemydress.net for the feature xxx
Categories: #,
« Previous: We love getting tweets like this... (Feb, 4th 2013)
» Next: How to be a Yummy Mummy (Feb 5th, 2013)
About Tiffany Rose
Tiffany Rose is dedicated to giving you the chance to wear exciting, elegant, beautiful and well-made clothes during your pregnancy.
» More...
Blog Archive
Made in Britain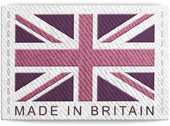 The Tiffany Rose Collection is Designed and Made in Britain
Read more...