Welcome to the Tiffany Rose Blog
Monday, 16th October 2017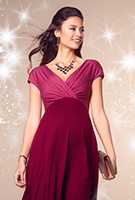 Dressing your bump for the festive season
Wednesday, 27th September 2017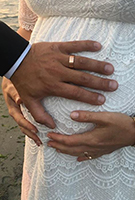 in Tiffany Rose
Wednesday, 13th September 2017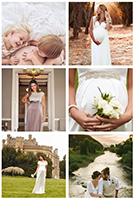 #tiffanyrosematernity
Wednesday, 16th August 2017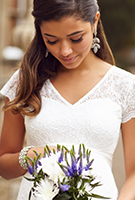 Autumn/Winter Bridal Collection
Thursday, 3rd August 2017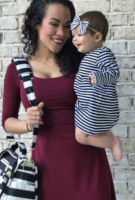 Celebrating World Breastfeeding Week
Wednesday, 2nd August 2017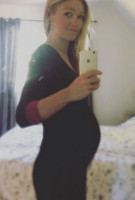 Bump's Instagram Debut!
Tuesday, 1st August 2017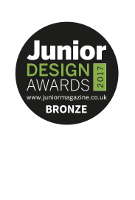 Best Maternity Fashion Brand
Friday, 14th July 2017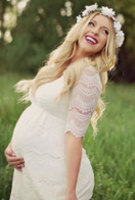 ALL WHITE MATERNITY STYLES
Tuesday, 11th July 2017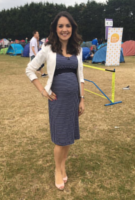 with GMB's Laura Tobin
Wednesday, 5th July 2017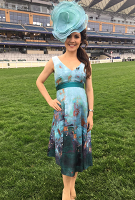 As seen on Laura Tobin
About Tiffany Rose
Tiffany Rose is dedicated to giving you the chance to wear exciting, elegant, beautiful and well-made clothes during your pregnancy.
» More...
Blog Archive
Categories
Made in Britain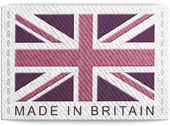 The Tiffany Rose Collection is Designed and Made in Britain
Read more...
Our Favourite Blogs
Thank you so much for the support and time given whilst purchasing my daughters wedding dress.  The quality is excellent and the fit is fantastic; my daughter is absolutely thrilled to bits and she's now very much looking forward to her wedding day. Our thanks go to Samantha and the whole team - from ordering, to delivery the service was outstanding. We cannot thank you all enough.
Excellent wedding dress, great quality & size, fit perfectly for me. Great customer service & fast response. Fast delivery, just very happy with my dress
I ordered three dresses in such a panic because I couldn't find anything I liked elsewhere. All three were lovely and fit really well. They were delivered very quickly and the refund on the two I returned was prompt too.
The dress was wonderful and the service at tiffany rose was also wonderful. They helped a lot during the order. Thank you very much.
After buying a horrible dress from China and just 10 days left to our wedding, I ordered a dress at Tiffany Rose. It lookes really gorgeous and beautiful, the size was perfect and the shipping really fast! I recommend it to everyone!
Exceptional service! Great quality, speed of delivery fantastic. Management of return and refund processed efficiently. The best service I have ever received when I have shopped online.
My dress came to my door in Canada within 5 days. It was delivered in beautiful packaging. As soon as I put it on it felt like the most comfortable figure hugging dress I've ever worn. I love it so much and can't wait to wear it on my wedding day in a month. I highly recommend Tiffany Rose maternity wedding gowns for ultimate comfort and femininity.
The clothes are really nice and good to wear, good quality. But some stores offering tiffany rose are not good. That is the reason why I ordered directly, that was good. Only the sending back was complicated and expensive for me. Obout this I'am a bit sad.
My english isn't so good, because i ordered from Germany! The dress is lovely and perfect for my body in the 7th month of pregnancy. The Order was simple an fast. I'm very lucky!
very professional and fast service, very nice quality of their maternity wedding knee-length dresses, got a lot of compliments for the Amelia dress, felt comfortable all day long, I ordered size 1 & 2 (being a size 38), size 1 suited just perfect without any adaptations to it, Tiffany Rose definitely made me very happy on my wedding day! thank you.
Really good quality clothes, perfect for attending a wedding. Returned one of the dresses I ordered and it was really easy and the refund came through straight away.
I purchased a wedding dress for my wedding and it was absolutely beautiful. Excellent quality and so comfortable to wear. Our guests commented on how lovely it was!
The dress is gorgeous! The material was so nice and fit so flattering. I got so many compliments on the dress and it was delivered to me (in the US) 2 days after ordering. I would highly recommend and wish I knew about this company during my first two pregnancies!!
The product was supburb. Great email cotact. No mistakes made on complicated order.
Loved my Tiffany Rose dress! It fitted perfectly, so comfortable, very flattering and received lots of complements on the two separate occasions I have worn it.
I loved my Tiffany Rose wedding dress. Walking down the aisle 7 months pregnant was surprisingly elegant with this dress. Everyone thought it was gorgeous. The sizing runs a little small, but since th shipping and return process is so speedy, I was able to handle everything in short order with no issues!
Just love the fit ! Very confortable !
Excellent service and quick delivery. Very happy with the quality of my dress. A couple of remarks to make it even better. It would be nice to have a choice of lenght of sleeves on certain models to cover up the expanding arms which some expectant mums might have. Also, I found that my sash was drooping in some of my photos, would be good to have something at the back of the dress to hold up the sash.
This dress was perfect for our fall beach wedding in New Jersey. I would definitely recommend ordering any of the dresses from Tiffany Rose.
Amazing customer service, really friendly and helpful. Lovely product's, great quality dresses and flattering for maternity fuller figure.
We purchased the beautiful Anastasia Poppy Maxi dress for our wedding. It looked absolutely stunning and was very comfortable to wear. The color made my skin looked great on photos and everyone loved it. The communication from the customer service was very smooth and helpful so I got the dress in the correct size. Thank you Tiffany Rose for delivering such a gorgeous dress and made our wedding special.
follow us...
Sign up to our newsletter for our latest news