Welcome to the Tiffany Rose Blog
Friday, 16th February 2018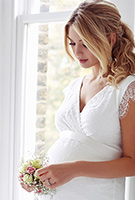 10 things you need to know!
Monday, 12th February 2018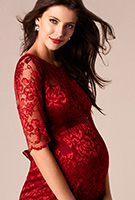 DATE NIGHT READY
Thursday, 18th January 2018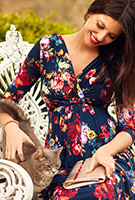 Your Pregnancy Wardobe Must-Haves!
Friday, 29th December 2017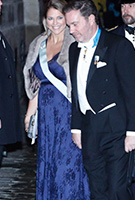 Princess Madeleine wears Tiffany Rose
Thursday, 28th December 2017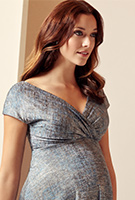 Online Exclusive!
Friday, 15th December 2017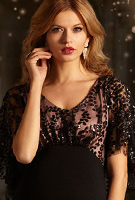 with a Tiffany Rose Gift Voucher
Tuesday, 5th December 2017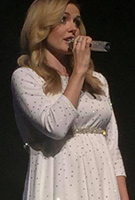 with Katherine Jenkins
Monday, 16th October 2017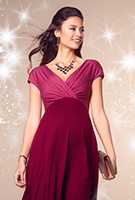 Dressing your bump for the festive season
Wednesday, 27th September 2017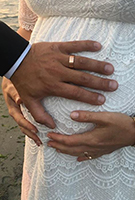 in Tiffany Rose
Wednesday, 13th September 2017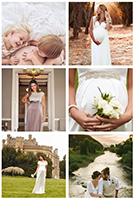 #tiffanyrosematernity
About Tiffany Rose
Tiffany Rose is dedicated to giving you the chance to wear exciting, elegant, beautiful and well-made clothes during your pregnancy.
» More...
Blog Archive
Categories
Made in Britain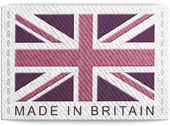 The Tiffany Rose Collection is Designed and Made in Britain
Read more...
My wife is really happy it losks great and it is very comfortable
The dress was beautiful, fit perfectly, arrived quickly, and was well packaged. I received tons of compliments already!
I had purchased a dress for my baby sprinkle from Tiffany Rose. Quiet happy with the dress and fitting was superb but after the first wear the dress has developed some fur in the front.
Lovely dress but the belt doesn't stay where it needs to. Had to get a seamstress to sew it onto the dress.
Oh I am so glad I found this amazing online shop! I have 4 weddings in the space of 5 weeks In April / May going from 7 to 8 months pregnant in that time. I bought the first dress about 6 weeks ago and I was so impressed with the quality of the dress and entire experience with Tiffany Rose, that there was no doubt in my mind that I was going to buy the other dress too. I love that you get your dress beautifully packaged in a box wrapped in tissue paper. Such a thrill. I love both dresses so much and I just know I am going to feel amazing in them on the day. Would highly recommend to any one looking for stylish and excellence quality occasion maternity wear. xx Thank you Tiffany Rose
The dress was beautiful. The fit was true to size.
A beautiful dress, exactly how it appeared on the website. Prompt service and delivery. Lovely soft lace fabric with a gentle stretch, which is great seeing as I will be 8 months pregnant when wearing it.
Il vestito è bellissimo...colore molto bello!!!
I am extreamly happy with my recent purchase of a maternity wedding dress. It's extremely comfortable, well made and looks lovely on. I ordered two sizes to compare and the second dress was easy to return and was refunded quickly into my account. Thank you very much, Tiffany Rose
Great items. Excellent services.
Prompt delivery, beautifully packaged. Cannot wait to wear to my friends wedding, thank you for my gorgeous dress.
Beautiful maternity dress, lovely material, so soft.
My order arrived quickly and the dress was wrapped and boxed very nicely. Beautiful dress fitted perfectly and made me feel great. Thanks you. X
I had to contact Tiffany Rose as I had some concerns prior to purchase and they were very helpful and answered all questions and concerns. I purchase the dress and it is beautiful.
Very difficult to know sizing in maternity wear but I sent emails to Customer Service which were quickly responded to and I had no concerns in terms of not being able to return it if the sizing was incorrect. Product itself is lovely and comfortable and was happy with the sizing in the end.
I had some extra wishes and the client support was excellent. The delivery was very quick and the dress is lovely. I highly recommend Tiffany Rose
I love my wedding Dress. Despatch was very fast. I ordered two Dresses to choose. The return shipment was very easy to handle, flexible and cheap with the collect-service from tiffany rose. always again...
Good quality, very nice dress, quick shipment, good communication... I'm happy!
I had 15 days to prepare for a wedding as well as being 21 weeks pregnant. The dress arrived within 2 days of ordering. It fit perfectly and was very comfortable. I didn't grow much during that 15 days however I could tell the dress had enough stretch to accommodate a growing belly. I would highly recommend this company to anyone. Very happy customer/bride.
Wow!!! I have never been so happy with an online purchase! The quality of my dress in incredible. Stretchy but elegant material which has forever fit my growing bump from when I was 20 weeks pregnant to 35 week pregnant !!! I seriously recommend every pregnant women going to a special event to purchase thier dress from Tiffany Rose.
Absolutely love the dress! The sizing was super easy as was returning the extra dress I ordered.
all 3 dresses i ordered fitted perfectly! reasonable prices, beautiful dresses and very precise size descriptions - highly recommendable!
The dress is lovely and fits perfectly. I wore it in my wedding day, with 15 weeks of pregnancy and no disappointment. It was just compliments. I believe it fits well throughout the pregnancy.
I love my dress! The quality is superb and I was amazed how quickly it arrived to my home in Brisbane, Australia.
Très belle qualité, livraison express, excellent SAV. Les robes sont superbes et parmi les 4 commandées, il y a la bonne... Réexpédition des 3 autres et remboursement hyper rapide. Ma robe (Eliza) a fait sensation, j'étais très à l'aise et me sentais si bien dedans. La dentelle est légèrement brillante, toucher doux et très agréable, super rendu en photo ! Site à recommander les yeux fermés et à conseiller autour de vous !!
I am 27 weeks pregnant and have 3 weeks to go until my wedding. The dress I ordered is absolutely perfect, so many of my friends have said it's elegant and beautiful. With room for bump to grow, the dress is comfortable and shapes me perfectly. Couldn't be happier. It arrived quickly and very well packaged in a lovely box.
Ordering my dress was simple and quick. It came within a few days. Ordered to Ontario Canada. Although I do recommend ordering straight from the website. The "distributor" in the Toronto area seven women were highly inappropriate and rude. Constantly calling me and telling me I have to order from them and they get a cut from it if I do. Calling multiple times a day. Soo I will only order from you guys directly you were great!!!!
Very impressed with the customer service. Easy and quick to sort out returning the dresses I didn't want, and when the sash of the one I did want had a mark on it, I was promptly sent out another one without having to have first sent back the faulty one. Would definitely recommend.
I'm fully satisfied!The customer care has been very quick and competent and the delivery was prompt and optimal. I'm in my 6th month of pregnancy, originally size 44(IT), and the dress size 42-44 has a perfect fit, with a little space for eventual growth, since I purchased the dress 1 month in advance. I can't wait for the wedding day!!
Beautiful dress an it fit very well. It made me very happy and confident to be looking as good as I could, considering I was 6month pregnant on my special day! Thank you
You guys were so flexible and so accommodating. You went above and beyond to meet my needs and I am so grateful. We were really pushed for time as we organised a last minute wedding but one thing I didn't have to worry about, was the dress. Thank you very much😬
Amazing service. Bought 2 dresses as unsure ... returned one. Easily refunded and return process simple. Quick delivery and dress is beautiful and great quality . Thanks
Excellent quality dresses, very comfortable and very pretty. Really good investment particularly on sale!
The dress fits perfectly and was send promptly
Quick delivery and the dress material was very good quality and fit perfectly.
The Dresses are really beautyful and comfortable for pregnant brides.There are not so many choices.The time for delivery was great,also the Service to answer my questions mostly at the same Day an very friendly.To get my money back for the returned clothes was easy an uncomplicated.Wen you are pregnant and you are searching a Dress to feel good and look beautyful - choose Tiffany Rose!
I have 3 dresses from Tiffany arias and the quality and fit are absolutely amazing in comparison to any other maternity brand. I would highly recommend. Delivery, packaging and customer care perfect too! Thanks so much for making my bump feel beautiful xxxxx
Excellent customer service, friendly, helpful and speedy response to queries. The dress fits beautifully, superb quality and I can't wait to wear it on my wedding day in three weeks! I will say I found the sizing a little small and had to return my dress for the next size up, might be something to be aware of. Thanks Tiffany Rose, highly highly recommended
After visiting a wedding dress outlet and finding absolutely nothing that fitted me I felt very down and was regretting planning my wedding to take place when I was going to be over 8months pregnant. I had seen Tiffany Rose online after a Google search and although I was initially very sceptical about buying a dress online I decided that as my wedding day was quickly approaching and I had seen a dress that I liked I would order it and at least try it on. I called the helpline to get some advice about what size to order and the lady I spoke to was very helpful. I ordered the dress I wanted and it arrived the next day which I was very impressed by. I was married on Saturday and not only did I feel comfortable all day long wearing the dress, I also felt very sexy which at 8months pregnant isn't always easy to feel. I'm so pleased I bought my dress from Tiffany Rose and I would recommend to all pregnant ladies who want to feel amazing on their special day. Thankyou very much.
Perfect seamless transaction from start to finish Super fast postage to Australia very well packaged Absolutely Gorgeous dress ! Fits perfectly Fantastic Quality I Love it Thank you so much
Perfect fit, and same as shown on picture. Super easy and fast delivery. Very happy!
Ordered two navy dresses and quality is excellent. Sizing is more generous than I had hoped, and the dresses do not fit me like the models, which is disappointing. I'm hoping that I will fill the dresses out better closer to my due date. They are far too large at 24 weeks, but I did not want to size down significantly from my pre-pregnancy size for fear that the dresses would not fit by the time I needed them. I think they look matronly. Just be aware that while quality is stellar, things like linings and sleeves make them bulkier than cheaper alternatives, so you may want to consider sizing down if you are not gaining all over.
Dress arrived quickly. It fitted really well and looked so flattering. Material was excellent quality and looked even better than the pics on the website. I would definitely recommend x
The dress is so beautiful and perfect Qualität. Tiffany Rose send very fast! I'm ve y happy. So, no Problems , No waiting !
My maternity wedding dress fitted perfectly and I was complimented on how lovely the dress was during the day.
Bought my weddingdress just one week before the wedding. Quick deliverance (just a few days, sweden) and the dress was amazing! I strongly recommend Tiffany Rose!
Dear Tiffany Rose, I couldn't believe it was just turned up magical wedding dress 👰🏻. I am very happy to have your design for my classic wedding day. Thanks You very much. Merry Christmas and happy new year to you.
I bought one of your dresses 8 years ago and loved it. I needed something similar but the boutique I bought it in no longer exists so I ordered online. The services was excellent and of course the dress was just perfect. Will be recommending Tiffany Rose to friends.
Gute Angebotsauswahl und super-schneller Versand
I purchased a Tiffany Rose dress and wore it to a wedding. The dress was just perfect, it looked exactly like it did in the photo and the fabric and design were beautiful! Even though I was 34 weeks pregnant, I felt amazing in the dress!
Robe confortable, conforme en tout point à la photo. Qualité appréciable - délai de livraison respecté. Je recommande vivement!
I had a great Wedding day with a fantastisch Dress from Tiffany Rose. Thank you so much!
Beautiful dress ! Exactly what I was looking for. I received many compliments and it was very comfortable. I will be ordering again in the future!
Fast shipping, beautiful dress.
Perfect fit, fast delivery and stunning quality.
Really fast delivery. I choose the fast express an it arrived the day after ordering. The dress fits very well and the cotton also is a good soft quality. Just the way to return something is a little bit boring. But nobody is perfect. Thanks a lot to the hole team. A wish you a glory christmas and a happy New year
I ordered the dress last minute and it arrived within a week. I needed it for a formal event and it looked amazing. I am 60" and was 37 weeks pregnant. When I am not pregnant I am 100lbs and at 37 weeks I was 128. It was almost impossible to find a maternity formal dress that fit wonderfully, especially because I am so short. The quality was superb and luxurious.
The dress is really nice,and fits perfectly.Very good quality and really quick delivery.
The dress was just perfect - it made me feel beautiful and chic. I was worried about the sizing, but eventhough I'm 159 cm, weighted 82 kg and was 29+ weeks pregnant, it fitted me perfectly (size 5). It was also very pleasant to wear. The order arrived extreamly quick to my door in Finland. Couldn't be more pleased!
Best customer service, amazing quality, quick delivery The dresses makes you look and feel gorgeous .. bought two dresses so far and that was my best online purchase ever
Amazing call centre team, beautiful gowns, very elegant quality and the best part is you always look and feel gorgeous wearing it
I needed a maternity dress for a friend's wedding and found tiffany rose online. I was so thrilled with my dress. Beautifully made and fit really nicely. Loved it. Got many compliments.
I really love this dress. It arrived quickly and the packaging was really beautiful. Thank you.
Fast delevery and fitted well
Fantastic dress, i will be so happy on my weddingday with my big babybelly and i love the service!
Fantastic quality I was very worry to book or not but all was perfect.
ma robe de mariée était très belle, pas déçue du tout de l'avoir commandé, j'ai eu des beaux compliments de tous les invités
Very nice models, realistic sizes, top client service!!
My dress fits perfectly. it is wonderful. I love it
The whole order/return process went so smoothly. I ordered a size too small and had to return and replace with the next size up. The process was painless. I have received so many complements on the dress. I am actually not pregnant, I am a post-menopausal woman with a very thick waist. The dress was so comfortable and flattering.
The delivery time was so quick!!!! I bought a maternity dress for my wedding from them to mail to Australia, and I got my beautiful dress only in one week. And I have to change the size coz it's too small, and I was so worry if they can mail back on time for the wedding. But the amazing thing was they exchanged the size in 1 and half weeks. They respond so quick and the service is awesome!!!!
Amazing customer service. Couldn't recommend highly enough.
The dress that I ordered came very quickly, and is really pretty! It's not quite what I had expected, as the photos online made it look like the top was a satin finish, and in fact it's a paler jersey, but it is a really lovely shape and makes me feel great wearing it. This will sound picky, but I find it difficult to know how to hang it up! It doesn't have ribbons to loop over a hanger, so it has to hang from the shoulders, and I worry that over time it will stretch out of shape. I tend to hang it over the trouser bar on the hanger instead. Just a detail, as I say. Other than that I'd say it's a really beautiful design, and a flattering length and shape, all things considered!
Beautiful dress. Excellent customer service - best I've experienced in years.
Por la rapidez en la entrega y lo precioso que es.
Lo trajeron muy rápido y llegó todo perfecto,me encantó.Volveré a comprar más adelante
Perfect dress, great quality I'm very happy with my purchase. Can't wait to wear it in 2 weeks
I would just like to commend Samantha and the Tiffany Rose team for their efficiency; email responses are always prompt, and I was pleasantly surprised and very pleased with my shopping experience from ordering, to delivery speed, and returns! My entire experience was flawless and I am very impressed with the quality of the products as well. Would most definitely shop more with Tiffany Rose in the future, and recommend to all friends!
Quick delivery, great quality, beautiful dresses.
As my belly grows the dress stretches with me. I love the fitting, feeling, & look of the dress completely!
Super Service, super Qualität 😊 Kurzum ein wunderschönes Kleid 😃 Tiffany Rose kann man nur weiterempfehlen 👍🏼
It was for my sisters wedding. It made me feel special in it. It looked amazing very happy
I am still in awe at how well ordering from Tiffany Rose worked! After searching high and low for a maternity dress, we happened to find the one on Tiffany Rose and took a risk. After only two days, it arrived! Fit perfectly, and the quality was super- it was exactly what I had hoped for! And the price was super.
I absolutely love my wedding dress, even prettier than on the pictures! The quality feels luxurious and I can't wait to wear it on my wedding day!
Very fast shipping. I had to order twice in order to find the right size. Overall very happy with my experience. The dress was beautiful!!!
I am delighted with my purchase and would like to thank Tiffany Rose for their great service. Delivery was prompt and I didn't encounter any problems. Would highly recommend to anyone!!
Loved the quality and fit of my dress
I bought a beautiful formal gown from Tiffany Rose. I had difficulty deciding on the correct size, as I fee quite big at 7months pregnant but I was still wanting something form-fitted around my curves to give the most flattering silhouette. The ladies in customer service were so helpful and their advice invaluable. Ultimately I chose the smaller size range, relative to my pre-pregnancy size, and as the fabric is so flexible it not only fits perfectly but is exceptionally comfortable. I can not recommend them highly enough. Thank you very much indeed!
The quality of the dress, the design and the color were beautiful!
Sehr schöne Verpackung/Versand. Das Kleid ist schön, aber vom Preis-Leistungsverhältnis doch sehr teuer! Die Spitze ist schön. Der untere Teil ist guter T-Shirt/Jerseystoff. Aufgrund mangels Alternativen hab ich es gerne behalten :-)
I've bought 2 dresses and both have been exactly what I'd hoped for. Initially I used them for a formal occasion but then discovered that they were also great for making me feel presentable right up to the end of my first pregnancy.
Very happy with my experience shopping online with Tiffany Rose.
The level of customer service has been excellent. You contacted me when I had ordered two of the same item and updated the order without any fuss. The quality of the clothes is also very high and it is great to support a local company.
Thank you so much for the support and time given whilst purchasing my daughters wedding dress.  The quality is excellent and the fit is fantastic; my daughter is absolutely thrilled to bits and she's now very much looking forward to her wedding day. Our thanks go to Samantha and the whole team - from ordering, to delivery the service was outstanding. We cannot thank you all enough.
Excellent wedding dress, great quality & size, fit perfectly for me. Great customer service & fast response. Fast delivery, just very happy with my dress
I ordered three dresses in such a panic because I couldn't find anything I liked elsewhere. All three were lovely and fit really well. They were delivered very quickly and the refund on the two I returned was prompt too.
The dress was wonderful and the service at tiffany rose was also wonderful. They helped a lot during the order. Thank you very much.
After buying a horrible dress from China and just 10 days left to our wedding, I ordered a dress at Tiffany Rose. It lookes really gorgeous and beautiful, the size was perfect and the shipping really fast! I recommend it to everyone!
Exceptional service! Great quality, speed of delivery fantastic. Management of return and refund processed efficiently. The best service I have ever received when I have shopped online.
My dress came to my door in Canada within 5 days. It was delivered in beautiful packaging. As soon as I put it on it felt like the most comfortable figure hugging dress I've ever worn. I love it so much and can't wait to wear it on my wedding day in a month. I highly recommend Tiffany Rose maternity wedding gowns for ultimate comfort and femininity.
The clothes are really nice and good to wear, good quality. But some stores offering tiffany rose are not good. That is the reason why I ordered directly, that was good. Only the sending back was complicated and expensive for me. Obout this I'am a bit sad.
My english isn't so good, because i ordered from Germany! The dress is lovely and perfect for my body in the 7th month of pregnancy. The Order was simple an fast. I'm very lucky!
very professional and fast service, very nice quality of their maternity wedding knee-length dresses, got a lot of compliments for the Amelia dress, felt comfortable all day long, I ordered size 1 & 2 (being a size 38), size 1 suited just perfect without any adaptations to it, Tiffany Rose definitely made me very happy on my wedding day! thank you.
Really good quality clothes, perfect for attending a wedding. Returned one of the dresses I ordered and it was really easy and the refund came through straight away.
I purchased a wedding dress for my wedding and it was absolutely beautiful. Excellent quality and so comfortable to wear. Our guests commented on how lovely it was!
The dress is gorgeous! The material was so nice and fit so flattering. I got so many compliments on the dress and it was delivered to me (in the US) 2 days after ordering. I would highly recommend and wish I knew about this company during my first two pregnancies!!
The product was supburb. Great email cotact. No mistakes made on complicated order.
Loved my Tiffany Rose dress! It fitted perfectly, so comfortable, very flattering and received lots of complements on the two separate occasions I have worn it.
I loved my Tiffany Rose wedding dress. Walking down the aisle 7 months pregnant was surprisingly elegant with this dress. Everyone thought it was gorgeous. The sizing runs a little small, but since th shipping and return process is so speedy, I was able to handle everything in short order with no issues!
Just love the fit ! Very confortable !
Excellent service and quick delivery. Very happy with the quality of my dress. A couple of remarks to make it even better. It would be nice to have a choice of lenght of sleeves on certain models to cover up the expanding arms which some expectant mums might have. Also, I found that my sash was drooping in some of my photos, would be good to have something at the back of the dress to hold up the sash.
This dress was perfect for our fall beach wedding in New Jersey. I would definitely recommend ordering any of the dresses from Tiffany Rose.
Amazing customer service, really friendly and helpful. Lovely product's, great quality dresses and flattering for maternity fuller figure.
We purchased the beautiful Anastasia Poppy Maxi dress for our wedding. It looked absolutely stunning and was very comfortable to wear. The color made my skin looked great on photos and everyone loved it. The communication from the customer service was very smooth and helpful so I got the dress in the correct size. Thank you Tiffany Rose for delivering such a gorgeous dress and made our wedding special.
Thanks for the advise and personal e-mails, that made buying online not so anomynous.
Dresses were beautiful and fit comfortably. Love love love them! Definitely recommend!
Really comfortable dress, wore it all day at the races and for dinner in the evening. Can be dressed up with nice bag or heels or more casual with some flat shoes.
Beatifull dress. Fast delivery with no incidence. I would repeat
Great selection of dresses, parcel received in plenty of time and dress looked great on.
I wrote with an enquiry about a dress I was thinking of buying, and I had an extended email conversation with someone from customer service, who was very helpful and answered all my questions. It was a totally pleasant experience.
The three dresses I bought were for gifts, one for my daughter in law and two for my niece. All dresses are beautiful, true to size and looked fabulous on,
Customer services provided help with how the dresses fitted, making choosing the right size really easy to establish. Then, the return process was great to get the perfect wedding dress third time lucky, which was quite an ask at 8 and a half months pregnant. Thank you.
Excellent service dress is beautiful my daughter was very happy with the style of dress as it was very discreet for feeding her baby . The team kept me informed when there was a slight delay in dispatch
I am extremely happy with my dress from Tiffany Rose. It fits perfectly, is beautiful quality and the delivery service was amazing! I ordered my dress on the Tuesday and it arrived in Adelaide on the Friday, which never happens! The customer service was spot on.
Dresses are just like the pictures!
fast shipping and return. was unhappy with the colour of the first one, but love the one I exchanged it for. Beautiful dress.
Das Kleid ist einfach wunderschön und hat wirklich gut gepasst. Ein schönes Gefühl beim tragen. Einfach ein tolles Kleid wo man sich mit Babybauch sehr wohl drin fühlt.
Great service! Very nice dress!
The customer service by Samantha was fantastic. She made the returns I had a very smooth process and was very helpful. I also love the dress I kept - thank you!
Thanks to Tiffany Rose for helping to make this day so special. My dress was wonderful !
I absolutely love Tiffany Rose! My order came in earlier then expected and the dress fit perfectly. This was the second time purchasing from Tiffany Rose. 3 years ago I purchased my wedding dresses from here and fell in love. This time I had a wedding to attend and again I wasn't disappointed. I feel beautiful every time!
I was first impressed with how quickly I received my order after purchase. This gave me quite a peace of mind in case something didn't work with the dress. Second, when I wore the dress this weekend, I was so comfortable and it fit perfectly. The only thing I would improve on would be the sash - I think it needs something to hold it in place other than a bow. I had to make my bow really tight in order for it to stay fitted.
Quick delivery, seize fit perfectly, high quality
Overall I was happy with the dress however, the silk belt that came with it did not stay in position and kept slipping so I had to have it sewn on. It wasn't ideal and perhaps the overall design needs to be looked as you wouldn't not wear the belt, it completes the dress and without it, the dress looks a bit casual.
It was a perfect "online shop" experience, the dress is amazing fit perfect into my new shape and has a outstanding quality
The dress is very comfortable and not too short. The fabric is nice and flattering.
Presented in a very impressive beautiful box, well received by my daughter
I love my dress! I'm 30+ weeks pregnant with twins and I'm attending a masquerade ball with our Canadian military and was so pleased that this dress fits and looks amazing too! Can't wait to wear it in a couple of weeks!!!
Great service and fabulous dresses. Highly recommended.
Really quick delivery service, very nicely parcelled & very comfortable dress. I am very happy with my purchase & would recommend Tiffany Rose to family & friends
Really good Service! Thanks a lot!!!
I was impressed with the quality, the fit and the service.
I bought this dress for an upcoming wedding. I also wore it for an unexpected funeral because it was the only maternity dress i had. I paired it with a gray wrap-around sweater and got tons of compliments.
A beautiful dress, well represented on the website and by far the best solution I found for a nursing mother to look stunning and still be able to feed baby easily. Quick delivery. Excellent.
Lovely dresses which are well tailored. Fast delivery and very professional service. Thank you!
I ordered the Abigail lace dress which is absolutely lovely. I'm 35 weeks pregnant and ordered it in my pre-pregnancy size. I'm thoroughly pleased with the dress as it looks beautiful and fits perfectly. I'm really happy with the service provided by Tiffany Rose and in particular the customer services department which was brilliant and went above and beyond to ensure that I received my dress on time. Thank you very much.
The item of clothing was exactly what was shown and of good quality. The service was efficient.
4 Kleider zur Probe bestellt und 1 behalten rest zurück gesendet. Geld sofort wieder erhalten. Alles super einfach geklappt. Kann ich nur empfehlen!
I am very happy with my purchase .Thank you.Great quality.
I purchased a dress and I was impressed of the fast delivery and the luxury package it came in. Then the dress was very good matching in size (which was well described on their website), and made of high quality materials. I am very happy with it and it looks amazing good when dressed. I recommend Tiffany Rose UK to every woman, that wants to look the most beautiful lady, wherever she goes. :)
The dress is very beautiful and high quality! I love the way I look in it and recommend to every woman to try Tiffany Rose at least once. It was very fast delivery and in a luxury package. I'm really happy I made this purchase! Thank you, Tiffany Rose, for making me the most beautiful guest in the wedding I attended! :)
Last minute order, but very happy! Good quality, quick international delivery, cannot complain at all.
Dress was a perfect fit - no adjustments needed. It was incredibly comfortable and made me feel very special!
Beautiful quality dresses and very impressed with the delivery time from UK to Western Australia. Will definitely highly recommend Tiffany Rose to others.
Emailed about size and had a lovely lady email back with lots of help. Fabric beautiful and although expensive the dress was perfect for breastfeeding in. As it was a warm day we spent quite a lot of time outside so was perfect for discreet feeding
The dress was lovely, I had so many compliments at the wedding I wore it at. The only improvement would be to make returns postage free of charge, I had to pay nearly £12 to return some items that didn't fit when I was looking for the dress which felt very expensive
The dress looks really beautiful! Quick delivery and good service - thank you very much.
Fast and professional service.
Ich hatte mich von Beginn an in das Kleid Lucia verliebt und nach einigem Zögern auch bestellt. Und ich war und bin weiterhin begeistert. Es kam innerhalb weniger Tage bei mir an und entsprach genau dem Bild. Unschlagbarer Preis für wirklich gute Qualität. Ich habe sehr viel Lob für das Kleid bekommen. Einziger Minuspunkt: ich schwankte zwischen zwei Größen, habe die Größere gewählt (in weiser Voraussicht) und selbst die war recht "enganliegend" im Brustbereich. Daher mein Tipp: großzügig rechnen bei der Bestellung der Größe. Danke, Tiffany Rose :)
Lovely dress with a nice swish and good length. Disappointed to see some pilling after the first wear (prior to going to be dry cleaned) as otherwise this would be perfect.
I bought my wedding dress on Tiffany Rose and I definitely recommend it. Being a normal size 10 I bought a 8-10 and it fits well. Quality of the fabric is high and the price is alright! Giving the option of exchanging the dress is also a bonus, buying a wedding dress can become a nightmare if we are not able to check the size as it should be...
Dress is gorgeous... much more pretty live than in pictures :) fabric is great, best value between quality and price as well. The option of being possible to exchange if it wasn't what I wanted was what made me buy the dress and it was the best thing I've done! The dress fits well and everyone loved my wedding dress! :) I'm normally a 10 and bought a 8-10, fits well being 6 months pregnant! Definitely recommend Tiffany Rose.
J'ai reçu mon colis très rapidement et j'habite en France. La robe était très bien emballée et correspond parfaitement à la photo !
Beautifully made and lovely packaging
Very happy with my dress for my sisters wedding. Superb quality and well designed. Quick professional service and came in a lovely box.
Everything about working with Tiffany Rose was a dream. They have super pretty dresses and their service was spot on. I am from Australia and had live chat with the team about my size, ordered them and there and my dress arrived on my doorstep within the week. And it fitted perfectly. Very happy customer and sure I will be back again. Thank you for making the experience so pleasant x
I've found your website five days before my wedding, ordered a wedding dress and it was perfect and saved my wedding! It was three years ago. Now I am pregnant again and have ordered three dresses and they are absolutely gorgeous! Delivery was very quickly, dresses came even earlier than I expected. Thank you!
I love this dress. Bought for a run of weddings, I've worn it to each one and had so many compliments. Looks really good and is so comfy.
Delivery was super quick and as I was able to order a number of dresses returns was easy too.
They have been absolutely brilliant. Having a very delicate pregnancy, I found out that I wasn't able to attend a family wedding I was originally planning to go to. Not only the customer service team helped me out with the order originally - I had a question about sizing-, but also, they offered a return even though I bought the dress long before finding out I had to rest and couldn't fly to the wedding. They've been very patient, very sensitive and overall a fantastic company to deal with. I'll recommend to all my friends and family! Thank you Samantha and Anne-Sophie for helping me out!
I really loved the colour, and the shapes
Got navy striped dress. Colour and fabric make it stylish and practical. Very happy with it.
Beautiful dress! Fitted perfectly with room for the bump to grow and stretch. I bought this dress for a wedding abroad and was worried about feeling frumpy and enormous but in fact I got compliments all day about it. A very happy customer!
beautiful dress, made me feel pretty despite my 'new baby' body and even led to compliments from strangers!
I absolutely loved my wedding dress! It exceeded my expectations, it was gorgeous design and high quality!I received it within 3 days (in Aus) it was packaged safely and in a lovely box. It was a perfect size ( I chose pre pregnancy size) with room in the belly to spare for growth ( I received dress 1 month before wedding. Thank you!!
I love the dress because it's look smart on me. Nice materials
Formal-wear during pregnancy has been challenging. For a friend's wedding I was looking for something flattering, high quality, and not too much like a bridesmaid dress. I was very pleased with my Tiffany Rose dress--the fabric was lovely and comfortable and the dress was elegant and fun.
I ordered my dress for my wedding very last minute, it came very quickly and was presented really well! The dress was beautiful and it fit perfectly i ordered my pre pregnancy size. Really happy with my purchase would definitely recommend!
The dress was absolutely beautiful and it fit really well! It was super comfy and I got compliments all day at my baby shower. I felt like a million bucks! :) I would definitely recommend buying the sash as it really pulls it together once the sash is added. Looking forward to my next pregnancy so I have an excuse to buy another stunning dress from Tiffany Rose! :)
Thank you so much for a beautiful dress, a perfect service and making my wedding day special! All the best from Germany!
Exceptional service and a fantastic dress!
Perfect fit, value for money
Perfect fit and comfortable to wear
Great customer service, super fast delivery to Aus and dress fitted my 28wk bump perfectly, highly recommend Tiffany rose for any special occasion
Ich habe mehrere Kleider von Tiffany Rose anprobiert und einfach alle sahen wunderschön aus und hatten eine tolle Qualität! Man hat als Schwanger mal die Qual der Wahl. Auch der Versand lief reibungslos und schnell. Vielen Dank!
I'm 8 months pregnant and did not think I would find a nice wedding dress that flattered me aswell, I was quiet nervous about ordering offline but if you stick to what you advise and your measurements you will find that everything is perfect.. my dress is outstanding and so beautiful I couldn't have wished for anything better, it's amazing xx
Adorable wedding dress, I absolutely loved it!
A wide range of beautiful dresses to choose from, great quality and fit and reasonable prices! Arrived in good time and beautifully wrapped. I'd decided I would buy one smart maternity dress for 3 events I had to go to and ordered 4 to choose from. It was a difficult decision but was really pleased with the one I went with. It got lots of compliments too!
Merci pour cette robe magnifique ! Tissu de qualité, robe bien taillée, et très bien conseillée par Tiffany Rose.
The dress that I bought from Tiffany rose was very flattering and easy to breastfeed in. The quality of the material was superb and the customer service was the best that I have experienced online.
Gorgeous dress! I love it. Used it for my daughters baptism. I'm a pretty solid US6 right now and got the 4-6. Lots of room in it!
Amazing service, beautiful packaging that really made the whole purchase feel special, and the dress itself is gorgeous! Worth every penny. Thank you!
Really delighted with the dress I bought and also with the returns procedure for the dress I returned it was very efficient. The courier collected from my door and as a new first time mum this was a massive help.
The dress was a perfect fit, comfortable and versatile and perfect for a family wedding. I received lots of compliments and would definitely recommend this dress based on quality, cost and style.
The Anastasia dress (short) is beautiful and comfortable. It flows perfectly. I love it. I also purchased the charcoal sash. The color is nice but the decorative piece in the front is cheaply made. It looks like a seamstress first project. Not worth the money paid for it.
Envío rápido, la tela es perfecta, se corresponde con las fotografías
Bought for my Daughter. She looked beautiful in her Tiffany dress. Thoroughly recommended
Effortless ordering system, beautiful range of dresses for wedding/evening wear for pregnant women. Very reasonably priced and quick delivery system. Delighted with what I purchased!
Effortless ordering system, beautiful range of dresses for wedding/evening wear for pregnant women. Very reasonably priced and quick delivery system. Delighted with what I purchased!
We decided to go ahead with our Wedding earlier then expected, as I preferred to get married pregnant and not 4 weeks after I had had my baby (which was the original wedding date). I searched the internet for elegant and suitable wedding dresses (I'll be 7 months pregnant getting married) as from Ireland the options are somewhat limited and I kept coming back to Tiffany Rose as the dresses on offer were elegant, and very well priced. I ordered a dress (Alessandra Dress Short (Ivory), it arrived less then a week later (to Ireland) and it was beautiful. I also ordered a vintage (sparkly!) sash (Ivory) to go with it, also beautiful. The dress is beautifully made, and really looked and fitted well. However, I decided to order a second dress from Tiffany Rose that caught my eye, just to see (first was shorter, second order was long, (Liberty Wedding Gown (Ivory), and the second dress again arrived quickly and was also beautiful. I decided to go with the 2nd order, it looked even better and matched the vintage sash perfectly. I have returned the shorter style for a refund, but only as I fell in love with the second dress! Dealing with Tiffany Rose was effortless, and I am delighted with what I have ordered. Although I'm 7 months pregnant, the dress is really elegant and looks stunning on. Delighted with the service, would recommend them to anyone looking to buy beautifully made, and reasonably priced maternity wear, for either evening or wedding wear. Thanks Tiffany Rose!
The quality is great and the delivery is very fast. The dress looks exactly the same as on the photos. Very nice and good service on answering emails.
I loved the dress, it was so comfortable and nice for the weather in summer !!!!
Super quick delivery. Good size chart. Good value for money. Overall most satisfied with my wedding dress!
Excellent print service, dress was wrapped perfectly. Good quality dress.
Fabulous dress, comfortable yet elegant!
There was a large array of dresses and styles to choose from. I ordered the same dress in two different sizes. The parcel came very quickly, they were unable to deliver first time but Tiffany Rose contacted me straight away so I was aware of this and the parcel was successful re-delivered the following day. The quality of the dress and sash was beautiful and of high standard, and they made it very easy to return the second dress. I received email confirmation as soon as they had received the dress and a refund was instantly made. I am very happy with my purchase of the customer service and I would highly recommend Tiffany Rose.
Dress arrived in a couple of days which was great. Best thing was its amazing and my daughter loves it. It literally has saved the day !!
The website was easy to use. The quality of the dresses was fantastic and they arrived swiftly and packaged well. The one we chose not to keep was easy to return and I had a text to tell me the money was back on my card within half an hour of Tiffany Rose receiving the dress back.
Really lovely dress. Fitted well, lovely cut. Delivered quickly in a lovely box and nice that it was made in Britain.
Could not have asked for a better customer service! Probably one of the best I had ever dealt with! On top of that the dresses are simply stunning and affordable! 10 STARS!
Je suis tombée en fouillant sur le net sur cette superbe robe qui m'a été livrée en temps et en heure. Ma robe et moi on a eu beaucoup de succès et de compliments. J'ai pris ma taille d'avant la grossesse et elle m'allait comme un gant.
Ich war sehr lange auf der Suche nach einem richtig schönen festlichen Umstandskleid und war bereits sehr verzweifelt. Die bestellten Kleider von Tiffany Rose waren allesamt super angenehm zu tragen und die Auswahl fiel echt schwer. Preis-Leistungs-Verhältnis ist definitiv angemessen. Nichts zwickt, die Verarbeitung ist top. Einziger Nachteil: das Porto für die Rücksendung muss man selbst bezahlen.
Gorgeous dress. Quick delivery. Great fit! Would recommend to a friend.
Excellent design, price, quality and delivery.
I know from reading other reviews that my review will seem like a repeat! The dress arrived two days after I placed the order. I live in the Midwest USA. It was exactly what they said it would be... I struggled with which size to order, so I emailed them and gave my measurements. I'm 5'3 normally 135 lbs. My bra size is 32DD. I was hesitating between a size 1 and size 2. They recommended I go with size 1. When I got the dress (I'm 23 weeks now, and will be 32 weeks when I wear it), I tried it on and it fit perfectly. I even stuffed socks in my bra, in case the ladies keep growing...I believe it's the right size!! SO beautiful!!! I even believe I can wear this not pregnant, due to the way it hangs. The material is of high quality and drapes over my curves in just the right spots. Love IT!!!
In our times when most products are made in China and are of questionable quality, Tiffany Rose feels like a breath of fresh air. I absolutely love the maternity dresses I got. I had to return one due to size issues. And was worried about it since it would have to be mailed back to UK from USA. But, although there is a little bit more involved than in returning an item locally, overall instructions were clear and process was painless.
La robe est magnifique! Encore plus jolie en vrai, grand plus, doublure est en viscose, parfait pour le temps chaud! J'etait très septique sur le faite de commander la robe pour mes 8 mois de grossesse et que ça tombe bien, et franchement, c'était parfait!!!!! Livraison rapide.
Shipping was really fast. Due to competent advice in advance, dress size fitted perfectly.
It was a verry good service! Perfekt! The dress is very beautiful. Very beautiful noble quality. Had 4 dresses for the selection ordered. Payment in prepayment. Credit occurred reliably and fast after the return of the 3 clothes! Thank you for the good Service.
The dress fitted perfectly and I felt amazing despite being 37 weeks pregnant! Their customer service was faultless- I ordered one dress and changed my mind (fitted wonderfully I just changed my dress concept) return and exchange was simple and quick.
I ordered my wedding dress with Tiffany Rose. At first I thought it was a risk to buy a maternity wedding dress online, but when the dresses arrived (I ordered several) I found one that fit perfectly! I'm really looking forward to wearing it to our wedding next Friday :-D
Nice Collection. We found exactly what we want. We purchased Two different sizes and after try on we send One back. No Problems at all. Would buy again.
As I was looking for a nice maternity wedding dress that would not make me look like a balloon, Tiffany Rose seemed to be the perfect choice. Plenty of beautiful gowns and the reviews were all outstanding. I understand why : they were perfect from start to finish. I could not decide between the Liberty gown and the Eden (short) dress, so I ended up ordering both. As I had placed 2 separate orders, the team offered me to group them in one and to refund me one shipping fee. That was really nice of them to offer. Both gowns were very pretty and were delivered in a very nice box the next day (I live in London). I returned the Liberty dress and kept the other one as it suited me best. Return was a fast and easy process, and the refund was sent by Tiffany Rose on the day they received the dress. Everyone absolutely loved the dress and paid me a lot of compliments. I thought it was pretty flattering and didn't emphasize the bump, although I was 30 weeks pregnant when we had the ceremony! Thank you Tiffany Rose for offering wedding dresses that can make pregnant women still look feminine and feel beautiful on their big day. And thank you for the fabulous customer service. A lot of websites should take example on you. Beatrice
The dress is lovely and fit very nicely. I am 5'5 (130 lbs pre pregnancy) and currently 32 weeks pregnant and about 156 lbs (size D bra size) and ordered a size 2. It definitely fit more on the snug size but was not too small and looked nice. If I had been further along I probably would've needed a size 3. The colors were gorgeous and really popped in the pics (see attached). I also like that I should be able to wear it post pregnancy. Shipping is no joke...I got it within 2-3 days all the way in WA State! Highly recommend and will likely buy future dresses from Tiffany Rose.
I ordered a number of dresses from Tiffany Rose to choose from for my July 2017 wedding. All of the dresses were lovely (and made from pretty, comfortable, breathable fabrics) but in the end I opted for the beautiful Eden Long Gown. Despite a 7-month bump on my wedding day, I felt elegant yet comfortable and couldn't have been happier with my choice of dress. The customer service from Tiffany Rose was exceptional, with very prompt and friendly responses to emails, and super-efficient refund fund processing, which made the whole process much easier. Laura, London, July 2017
very good quality, I hesitate between two size, the good choice was to take the smaller one.
I found the perfect party dress for a wedding to show off my 15 weeks' belly:)
Quick delivery and a beautiful dress.
I was very happy and received lots of compliments on the dress. I wore it to a family wedding and I felt fantastic. Very soft and it hugged all the right places.
The quality of the dresses are amazing (I have two so far) .. perfect fit for both.. the dresses arrived in less than a week both times (I'm in New Zealand) couldn't be happier.
The dress was beautiful. I ordered in my pre-pregnancy size and I was 7 months pregnant at my wedding. The only thing was that the dress was very tight around the chest. Around the belly and hips there was still lots of space. The delivery was quick and easy. Overall very good value for money. I would absolutely recommend to other expecting moms who are getting married.
Hello, I just wanted to thank you so much for the beautiful dress. I can't believe how quickly it arrived here in the Netherlands and how beautifully packaged it was. I will certainly be recommending you to friends, colleagues and family, as I am so impressed by the excellent quality of both your products and customer service. Thank you!
I wore this dress to a 70s themed party. It was the perfect outfit to feed my newborn, dress the theme and look stylish.
My dress is simply gorgeous! And comfortable too! Thank you for making my look and FEEL beautiful when, sometimes 8 months pregnant in the summer, that isn't always the case. :)
I ordered the Chloe Lace Gown for my wedding dress. I'm 5'2 and my pre-pregnancy size was a 6 and at the time of ordering my bust size showed I should order an 8 but my wedding was in 12 weeks so I thought I should order a 10! Well thankfully the Sales Team was AMAZINGLY helpful and quick to respond. They asked for specific measurements and I confidently ordered a 10 on Tuesday and my dress arrived on Friday! Upon arrival the dress was a bit big, but now that it's 6 weeks until my wedding day it's starting to fit perfectly! The material is breathable and the dress is very comfortable. Having to wear/find a maternity dress was my biggest concern for our wedding day but now I'm looking forward to it! I will definitely order again from Tiffany Rose.
Loved the dress, fit perfectly besides having to get the length hemmed.
Beautiful dress, the quality of the dress, the packaging and all the details is fantastic. I contacted Customers Services to ask for a change of size and they were great and very helpful too. Couldn't be happier with my purchase. Thanks!
I bought a nice dress which looked really good on me. Shipping was quick amd returning the other dress which was too big was not problematic as well.
Very good quality dress, beautifully packaged and delivered quickly.
I found a model I like in Pinterest from there a website, tried luck- ordered it and got in few days. I can not believe that everything went so smoothly, without any interuptions or etc. Let's see what the reaction to dress will during the wedding day... Waiting impatiently :)
The dress was beautiful and everyone was extremely complementary about it. I was 37 weeks pregnant at my brothers wedding and despite feeling huge at the time the dress was so comfortable and flattering. The delivery was very quick and the customer service even better.
I ordered a dress in two sizes and had them in Germany within four days. I sent the one back that was too big and got the refund quickly and correctly. No fuss, great service and a lovely dress that made me feel pretty eventhough I was big and bulky! Fully recommended!
Beautiful dress; wore it to a wedding and received several compliments. Reasonably priced and fast delivery service.
Super flexible and kind service. Great quality of the dresses, I'm very happy!
Quick delivery and beautifully packaged, I bought two dresses which were perfect for a summer wedding weekend and after a long time searching and fretting! Would definitely recommend.
Excellent support from customer support! And very pleased with the dress I bought!
I ordered 6 dresses since we do not have a store in CA. The return was easy. The material of all the dresses I tried was flattering. Tiffany Rose was the only place I could find a reasonable maternity wedding Dress. I loved my dress and would recommend this company to anyone in the need of a beautiful flattering maternity dress.
follow us...
Sign up to our newsletter for our latest news