Special Occasion Maternity Wear
Shop Our Best Sellers
Arabian Nights

US $290.00

Vintage Rose

US $290.00

Vintage Blush

US $275.00
Customer

We appreciate your opinion
Sarah, USA - August 2013
This dress is so comfy and the lace is so soft, and it's light weight. It took only three days for me to get this. Shipping was fast....
read more customer reviews
Our Latest Stories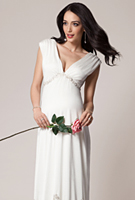 Choosing a Wedding Dress whilst Pregnant
If you are pregnant on your wedding day you have twice as many reasons to celebrate, and twice as many reasons to look and feel beautiful! We've c...
read our blog