Interviews
BabyBumpFashion.com recently flew out to see our new A/W collection and to spend some time with us at Tiffany Rose HQ - read the feature on their blog.
About Tiffany Rose
Tiffany Rose is dedicated to giving you the chance to wear exciting, elegant, beautiful and well-made clothes during your pregnancy.
» More...
Blog Archive
Made in Britain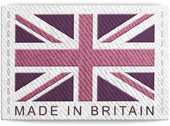 The Tiffany Rose Collection is Designed and Made in Britain
Read more...