Saturday, April 30 2022
Get Baby Shower Ready
It's time for your Baby Shower! Planning a baby shower might be daunting at first, but if you allow yourself plenty of time and remember to keep it true to what you want, then it needn't be stressful.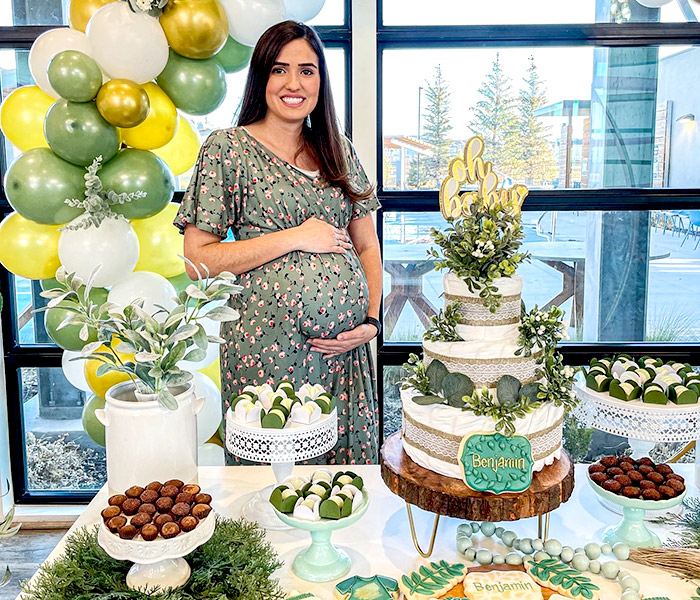 Manuella wears the Kimono Maxi Dress in Ditsy Floral Olive at her Baby Shower.


Traditionally it might be a friend that makes all the arrangements which can be a wonderful treat so that you feel like a special guest at the party, but it's still important to share your ideas such as guest list and theme.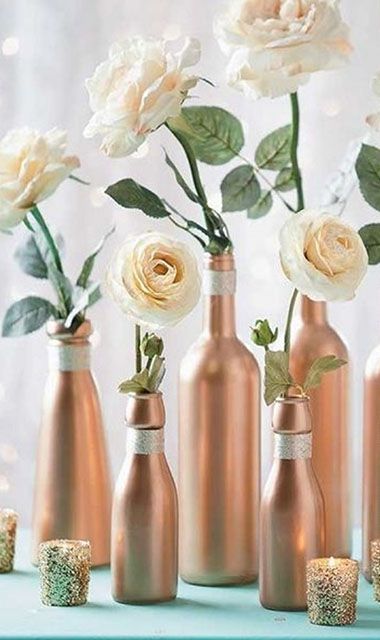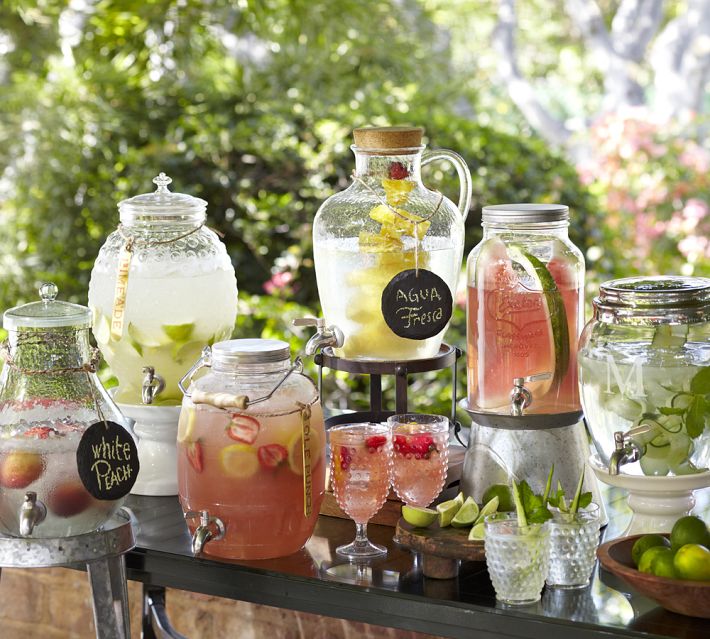 With all of your family and friends around you for this special occasion, you will want to look and feel your best (and of course be photoshoot ready!). Choosing your baby shower outfit can be a big decision and so this is where Tiffany Rose can help!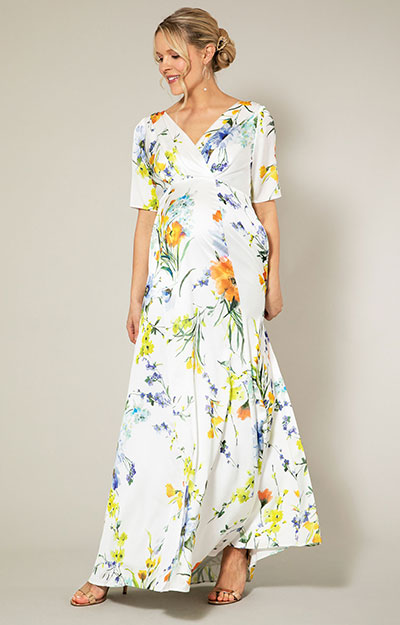 Anna, who is 8 months pregnant, wears our new Zoey Maternity Gown in Floral Brights.


You may have a theme in mind or colour scheme, or some mums-to-be choose to make their baby shower party a gender-reveal opportunity at the same time. Either way with our huge range of beautiful baby shower dresses in many different shades and prints, you will be spoilt for choice.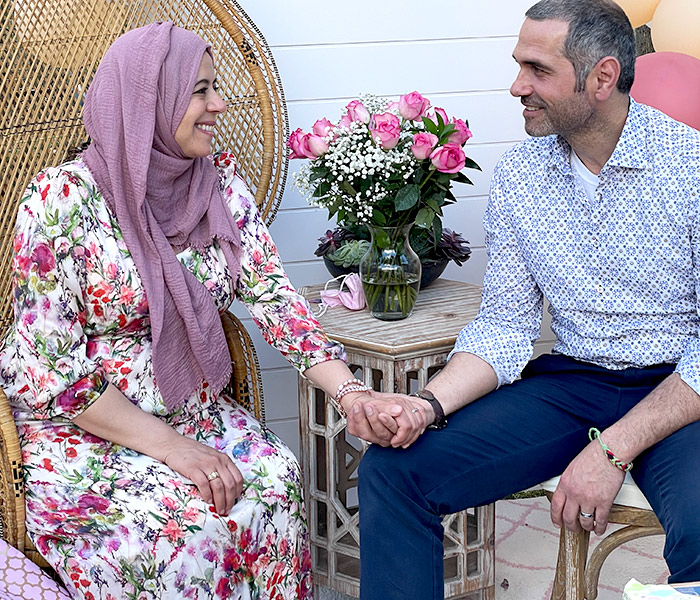 Doha wears the Lucy Maxi Dress in Wildflower Gardens at her Baby Shower.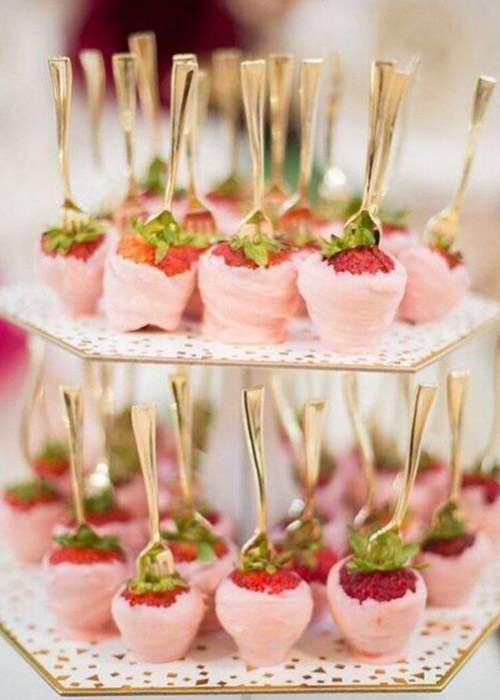 Remember you can customise your outfit or enhance your decorations with our beautiful velvet and satin ribbon sashes. Take a look at the Accessories Collection for more inspiration.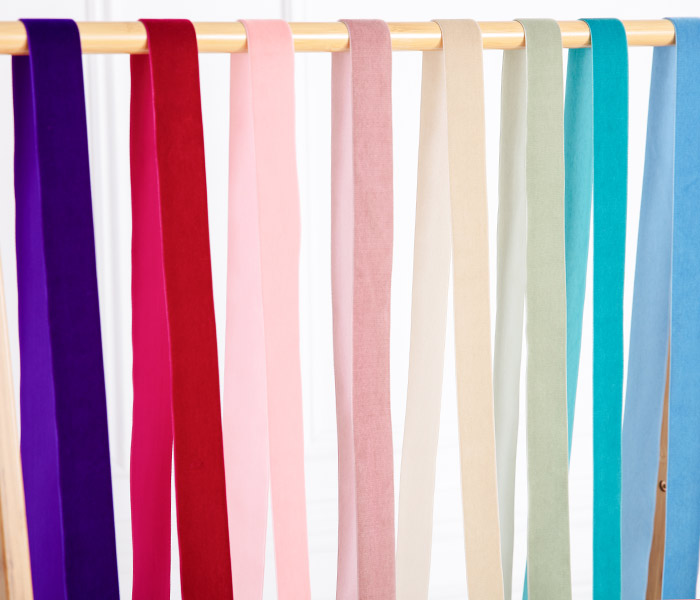 LITTLE EXTRAS
Plan in little extras to make it fun! Create games for your guests and also special memories with this beautiful guest book idea.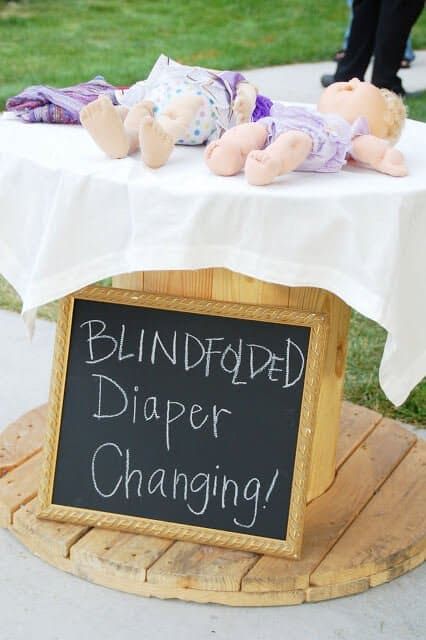 Rose Gold & Blush Baby Shower Guest Book by Ginger Ray.


Most of all, remember to enjoy the moment as you embark on an exciting new adventure ahead! Wishing you lots of happiness for the future.



Categories: #baby-shower,
« Previous: All About Edith (Apr, 29th 2022)
» Next: TR Styling Tips (May 6th, 2022)
About Tiffany Rose
Tiffany Rose is dedicated to giving you the chance to wear exciting, elegant, beautiful and well-made clothes during your pregnancy.
» More...
Blog Archive
Made in Britain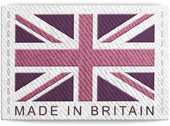 The Tiffany Rose Collection is Designed and Made in Britain
Read more...