Friday, April 17 2015
Introducing Alie Street

The question I have been asked most frequently since I founded Tiffany Rose in 2003 is when are you going to launch a label for women who aren't pregnant?
Well I'm thrilled to announce that the 'when' is 'now!'...
Welcome to our new British-made occasion wear label, Alie Street. We have designed a Collection of occasion dresses that encompasses everything you said you love about Tiffany Rose. Beautiful, flattering and romantic styles using stylish and unique fabrics - all wrapped up with fantastic customer service.
Let us know how we're doing - we'd love to hear what you think of the collection.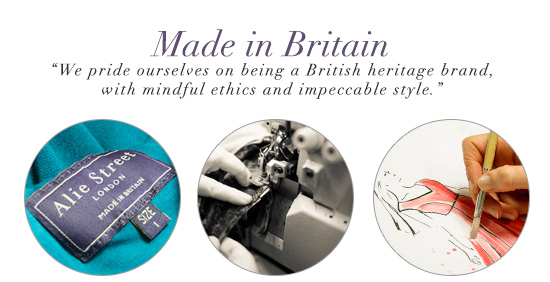 Every element of our designs, (from initial sketch, pattern-making, sampling and fitting) takes place at our studios in Surrey. We work exclusively with British manufacturers, having over many years developed a team of highly skilled and experienced UK partners, trusted to create the finest of garments with care, skill and precision.
Categories: #collections, #news,
« Previous: Signature Sashes (Apr, 15th 2015)
» Next: Popular Amelia (May 13th, 2015)
About Tiffany Rose
Tiffany Rose is dedicated to giving you the chance to wear exciting, elegant, beautiful and well-made clothes during your pregnancy.
» More...
Blog Archive
Made in Britain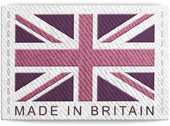 The Tiffany Rose Collection is Designed and Made in Britain
Read more...