Saturday, January 21 2023
Visiting Kugelrund
Thank you to our valued stockist, Kugelrund, in Oldenburg, Germany for sending us photos of their gorgeous Tiffany Rose couple. Ulrike chose our Chloe Lace Dress in Ivory.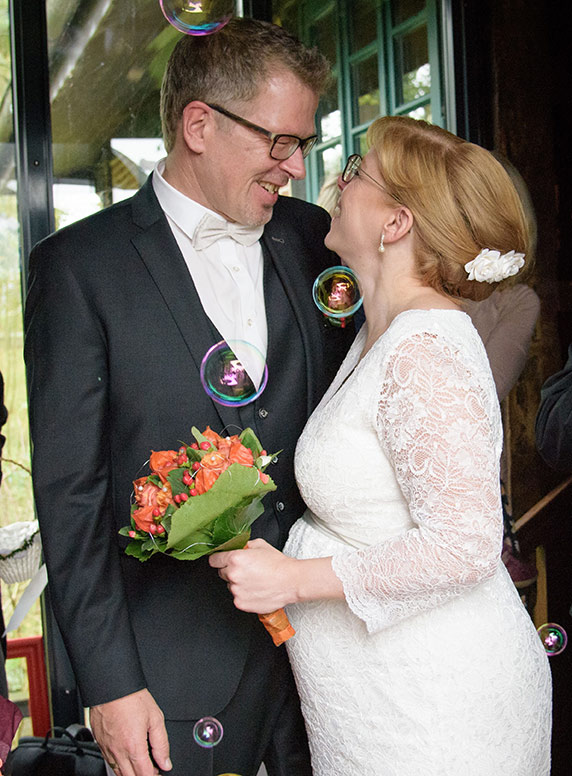 Where did you meet?

We met during a choir rehearsal for Johann Sebastian Bach's Mass in B minor. Suddenly he was standing next to me singing. And this is when the moment happened.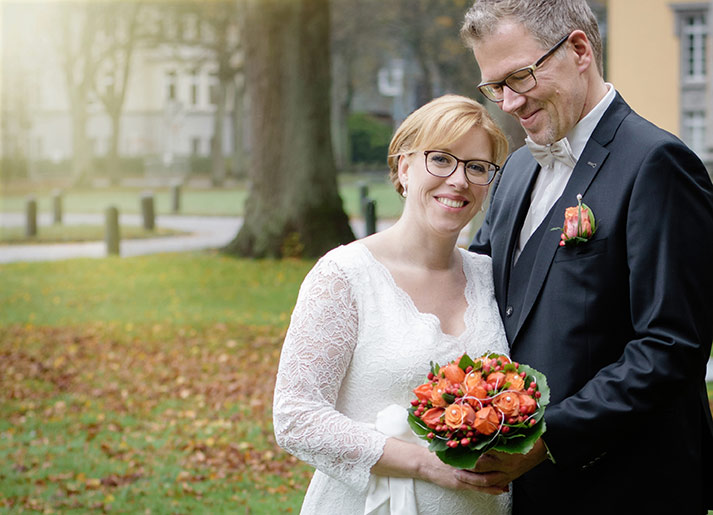 Where did you marry?

There was only 8 weeks between Thomas's proposal and our wedding day! It was clear to both of us that we would not marry in the traditional way. We chose a beautiful water mill, Ostrittru, which came highly recommended to us - and we were so lucky they had availability.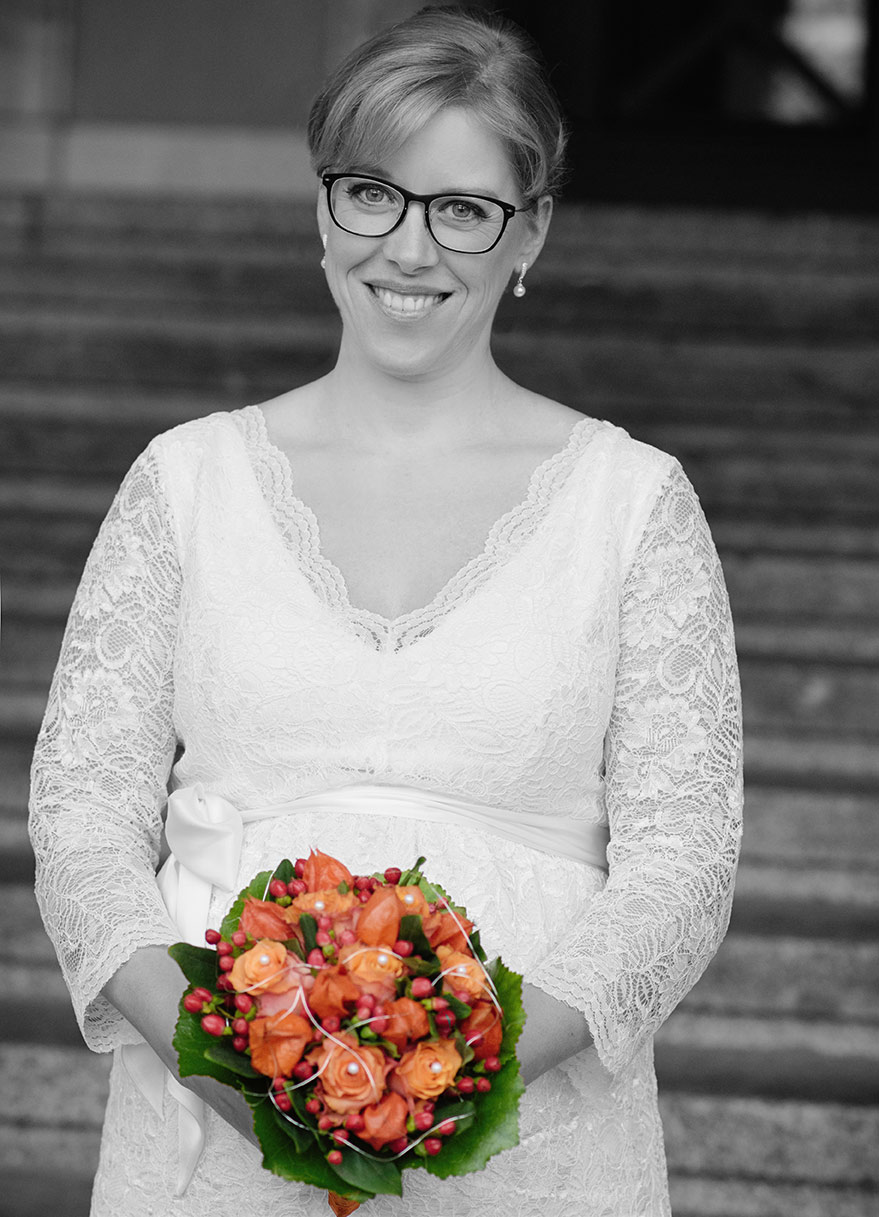 How did you choose your wedding dress?

When Mareike from Kugelrund brought out the Chloe Dress (after already trying on 4-5 other dresses), it was immediately clear to me that this was the one. I felt so comfortable, so happy and so beautiful in this maternity dress. I loved the neckline and it was exactly how I imagined it would be. I especially liked the elbow-length sleeves. Given we were marrying in the Autumn, I wanted something to cover my arms. Everything came together, telling me this was my dress.



What was your best moment from the day?

The choir that I sing with, The Capella St. Lamberti, performed for us during the wedding. They chose pieces that have a special meaning for both of us - and this was a truly magical moment.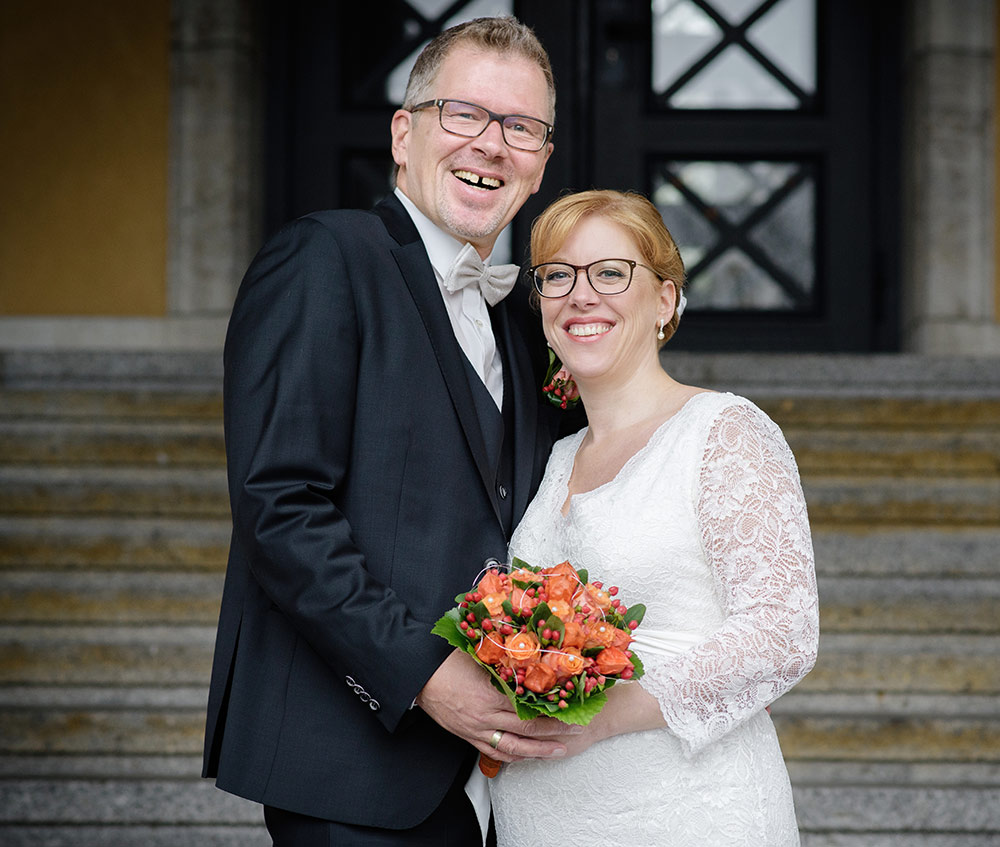 Anything else you would like to share?

I would like to thank Mareike from Kugelrund for looking after me so well and for the wonderful dress.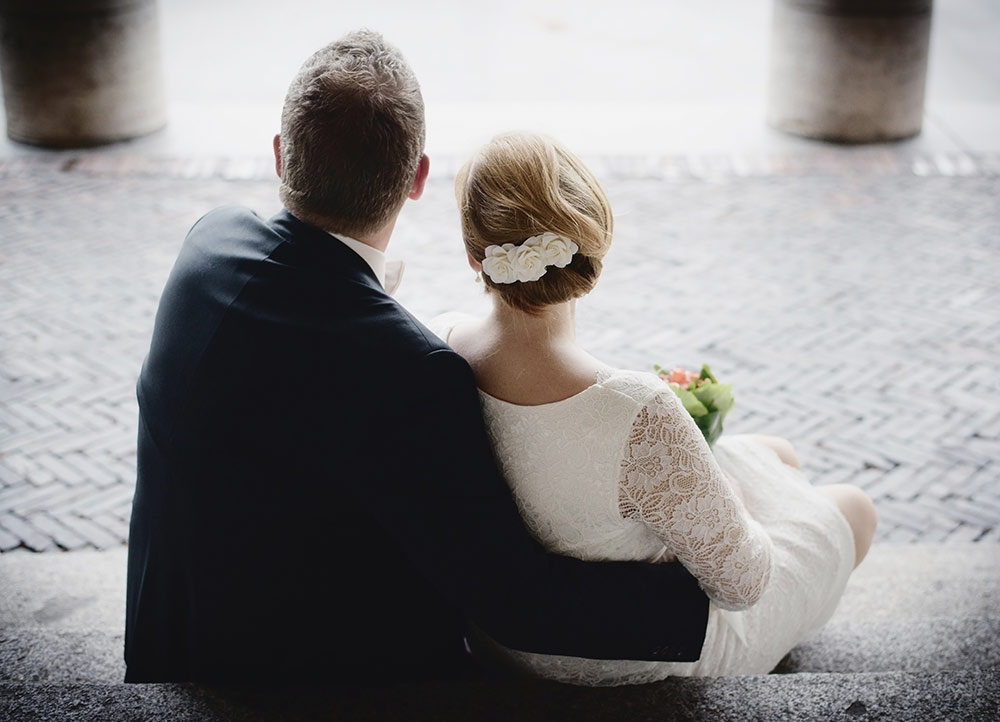 Discover more about our stockist Kugelrund ...


Kugelrund specialise in offering expectant mums a wonderful choice of maternity and nursing clothes. They're based in Oldenburg in Germany and have a reputation for excellent customer care.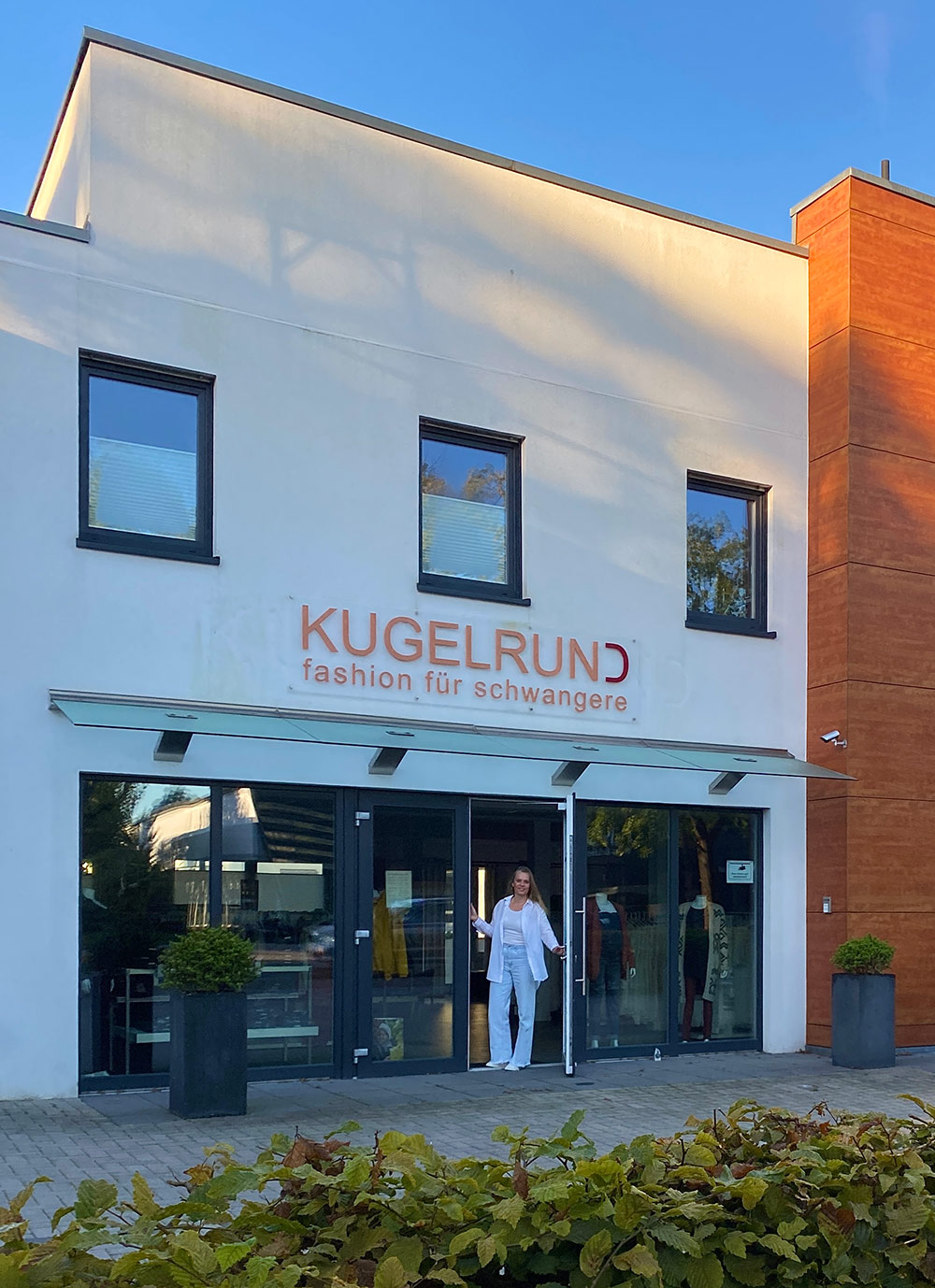 A message from Kugelrund owner, Mareike Frankenberg:

We have carried Tiffany Rose designs in our boutique since 2015 and we love to see the reaction our pregnant customers have when trying on these styles.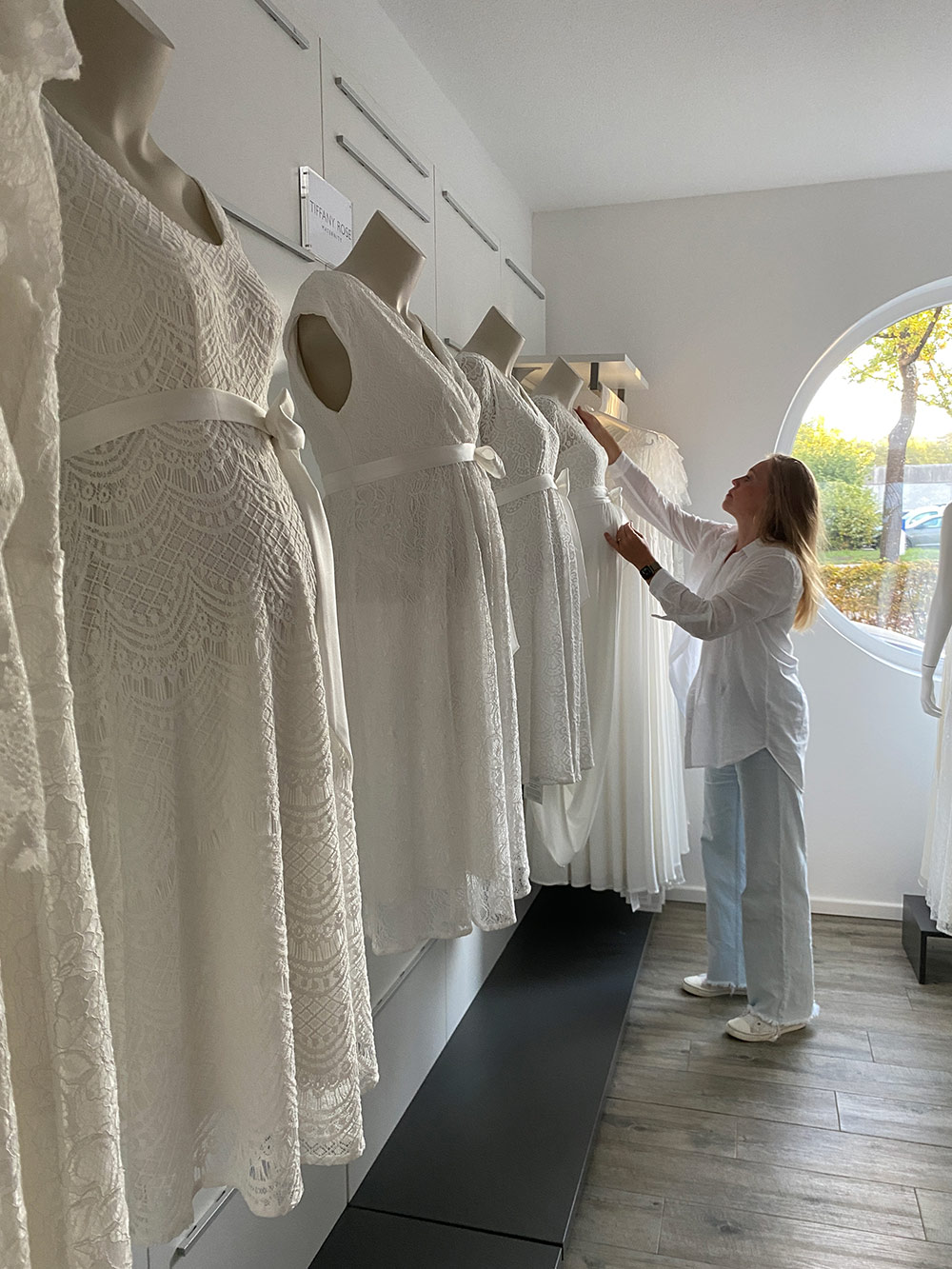 Tiffany Rose has inspired us with their choice of high quality, lightweight fabrics. They are extremely soft with gentle stretch so that they adapt to the body of a pregnant woman. The dresses become even more beautiful with a growing baby bump.

Many of our customers arrive with worries about how a wedding dress will fit them and are concerned about any supposed problem areas. Tiffany Rose knows how to skilfully dress pregnant women for confidence - and our customers really appreciate this.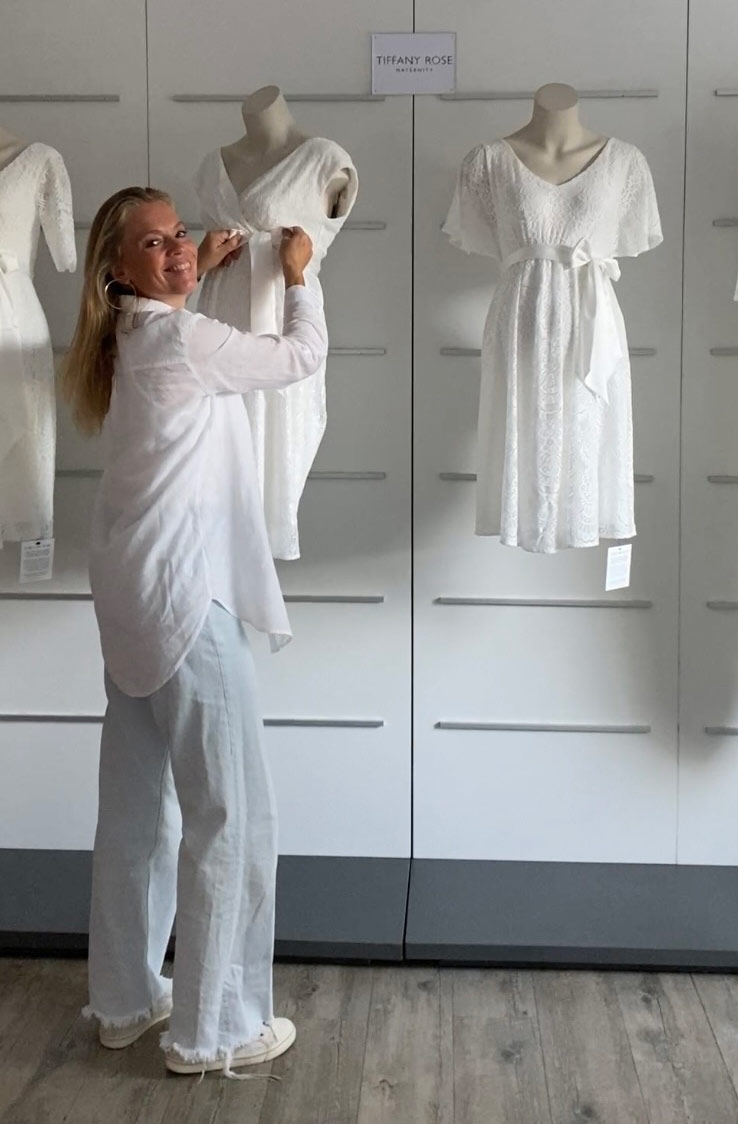 Categories: #interviews, #real-brides, #wedding,
« Previous: Shine in Sienna (Jan, 17th 2023)
» Next: 20 Years of Helping Mamas (Feb 20th, 2023)
About Tiffany Rose
Tiffany Rose is dedicated to giving you the chance to wear exciting, elegant, beautiful and well-made clothes during your pregnancy.
» More...
Blog Archive
Made in Britain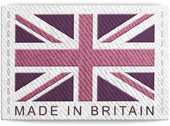 The Tiffany Rose Collection is Designed and Made in Britain
Read more...