Monday, December 19 2022
Maternity Brides 2023
Introducing our newest collection of maternity bridal designs that captures romance in its truest form. This new season we bring together an alluring aesthetic of iconic film star glamour and relaxed, understated chic that lends itself to a celebration of love, happiness and friendship.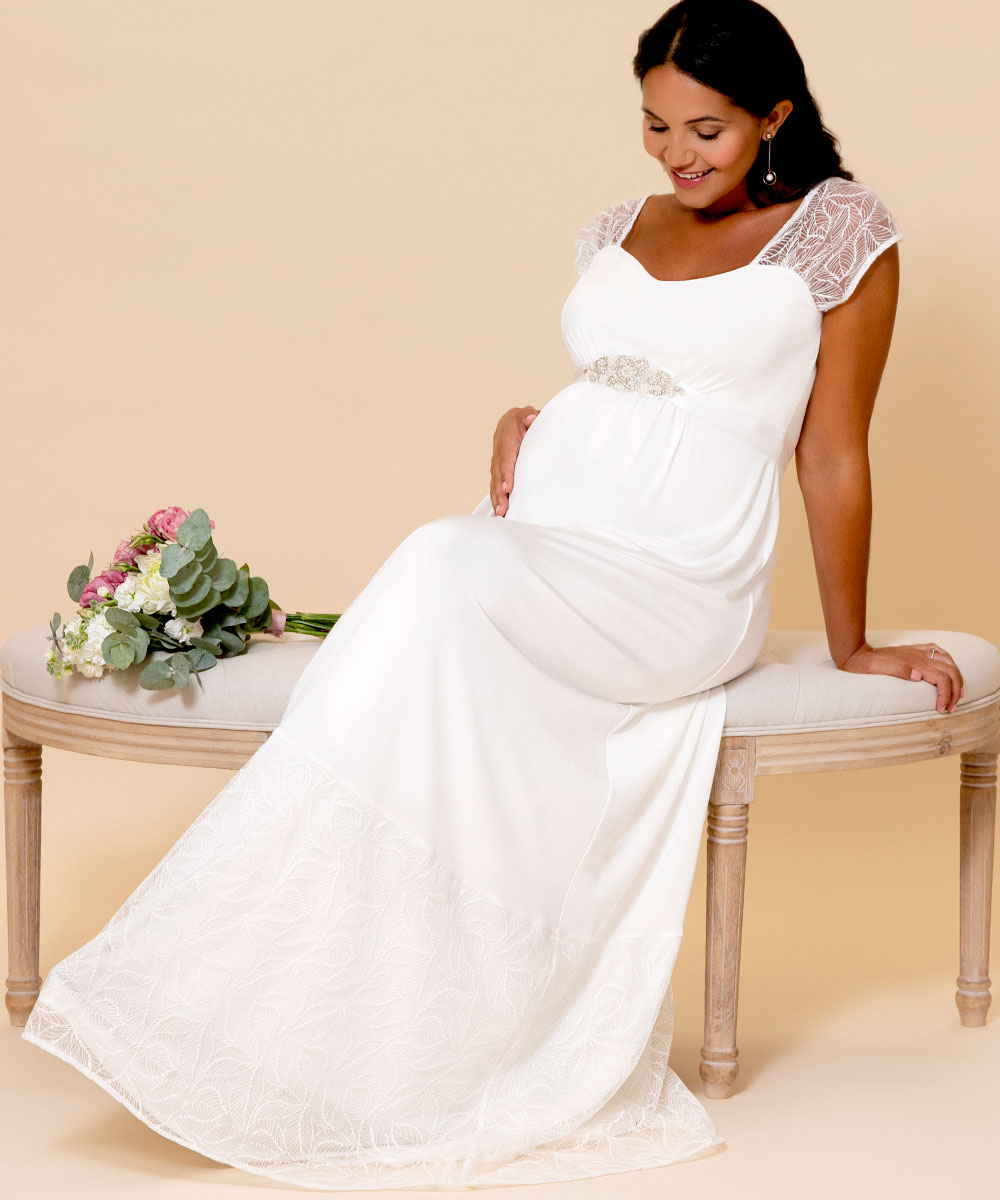 Erin Leaf Lace Maternity Wedding Gown


This is the time of year when future brides start planning for their Summer weddings. So much to organise - the venue, guest list, theme, budget and of course, one of the most exciting parts, the dress.


At Tiffany Rose we share in this excitement and we can't wait to assist our pregnant brides who are looking to dress a very glamorous bump on their special day.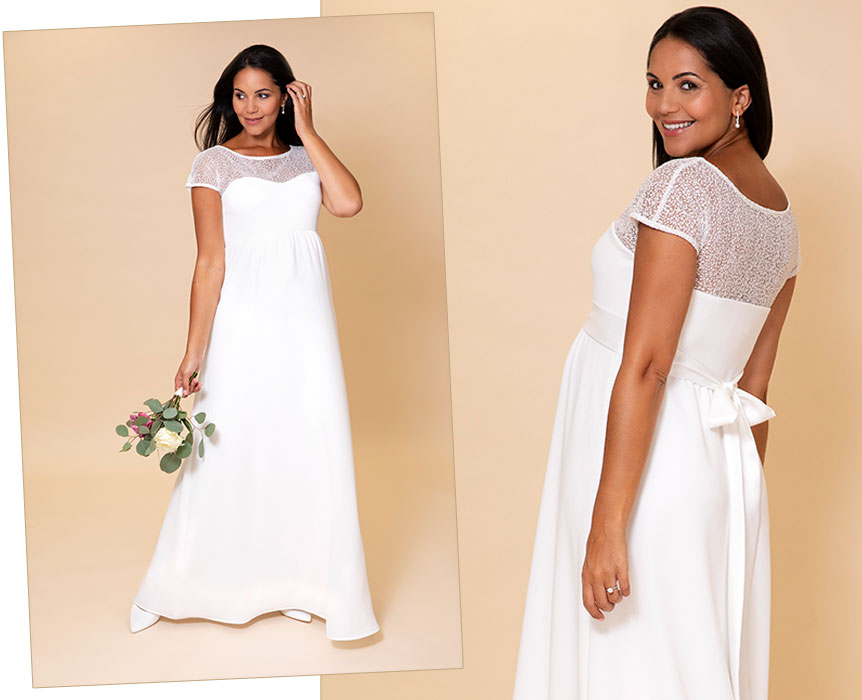 Marie Embroidered Lace Maternity Wedding Gown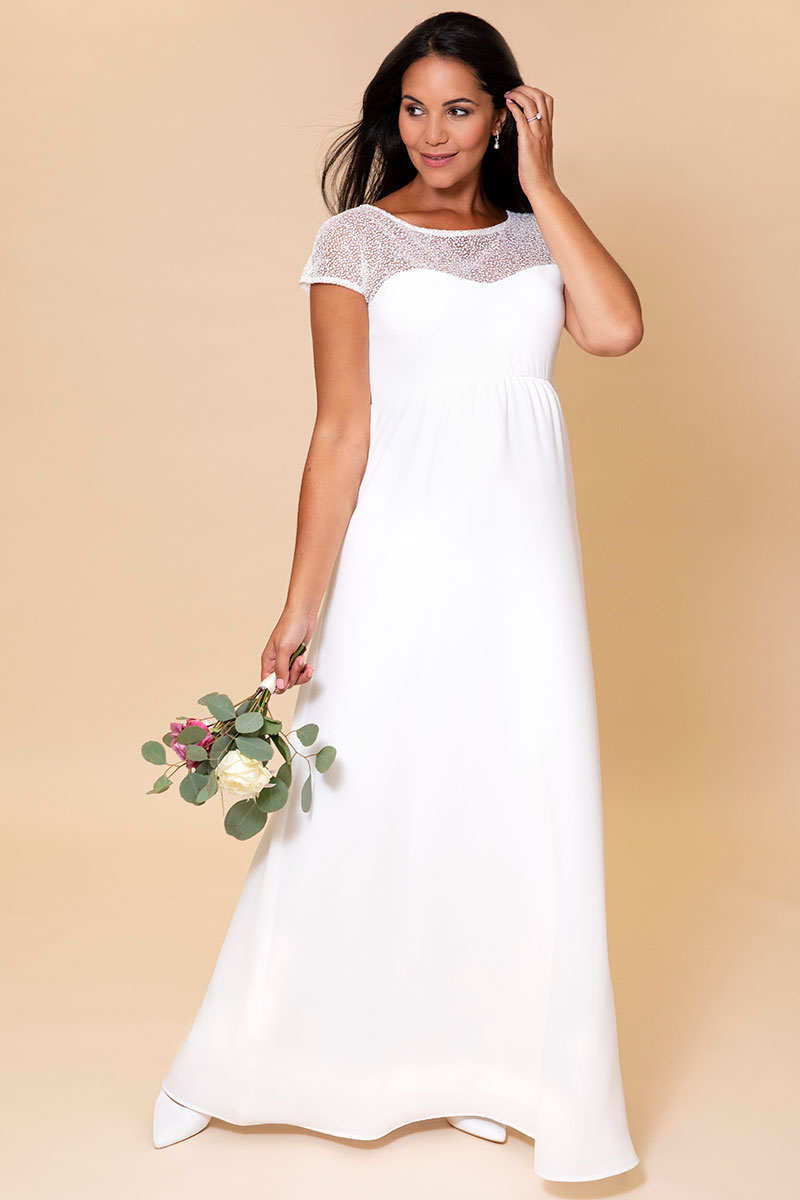 Marie Embroidered Lace Maternity Wedding Gown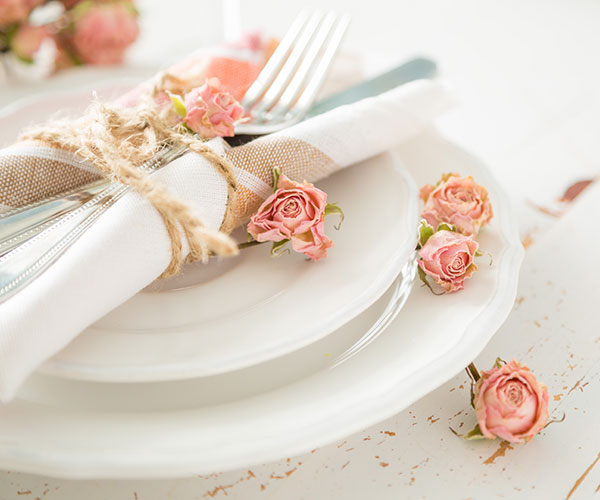 Refined, simple elegance is found in smooth crepe satin whilst playful touches of texture and nature are displayed with accents of leaf sketch embroidery, clover designs and abstract sparkle.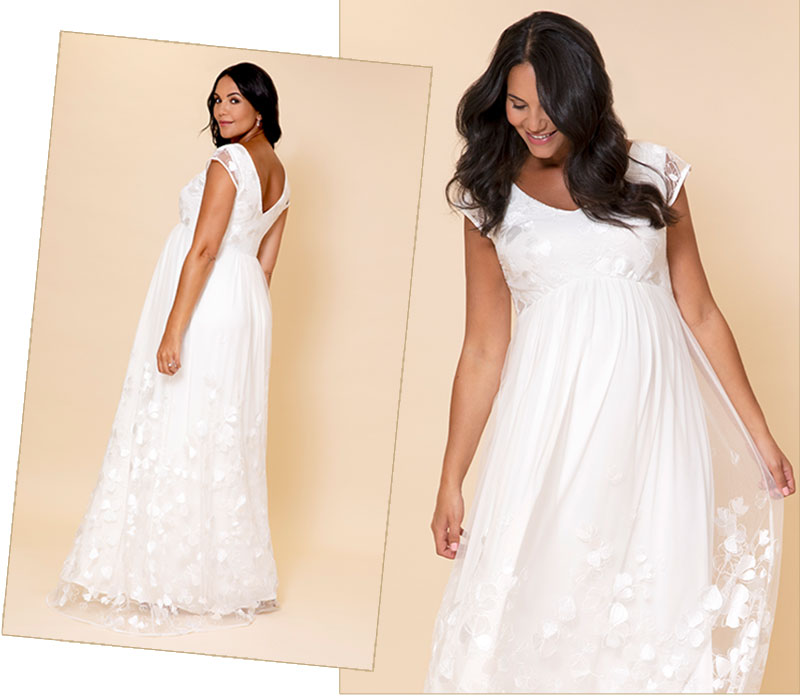 Clover Lace Maternity Wedding Gown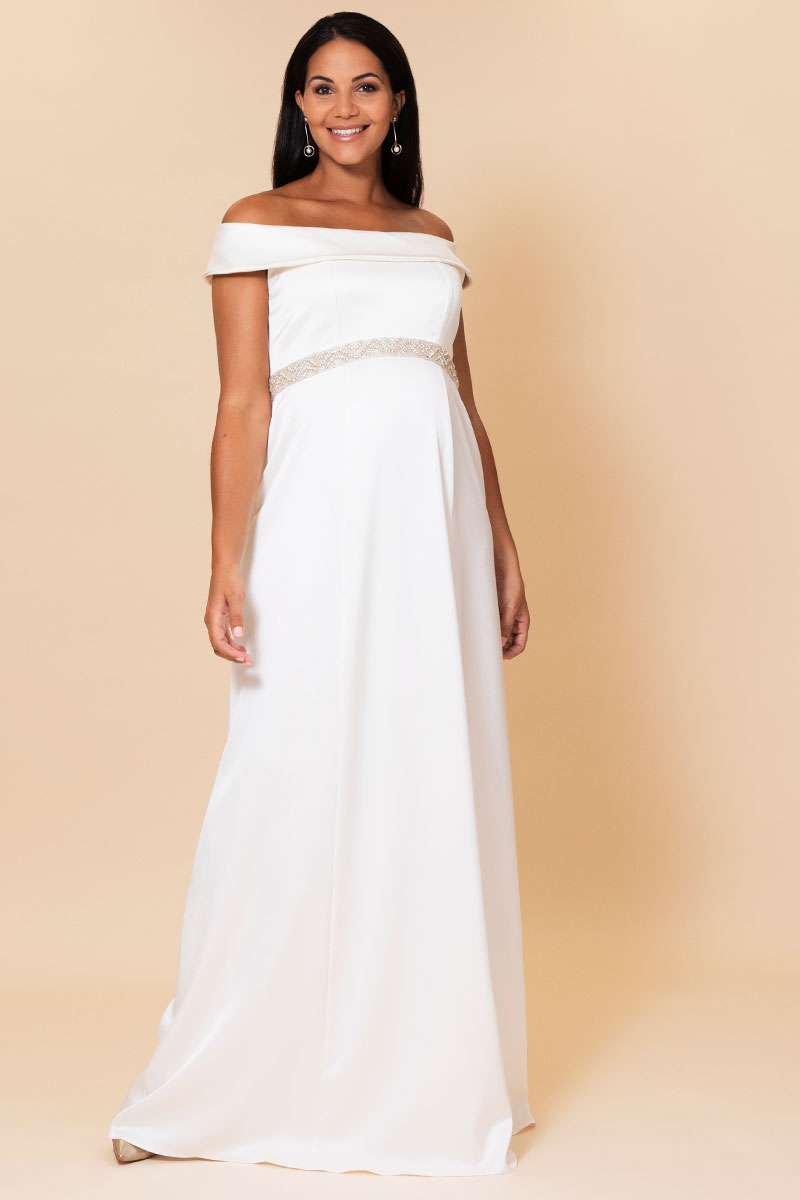 Grace Off-Shoulder Maternity Wedding Gown


The Collection reveals stunning wedding day looks that offer polish and glamour as well as boho influence - with an undeniable emphasis on flattering shapes and tailoring for comfort at every stage of pregnancy.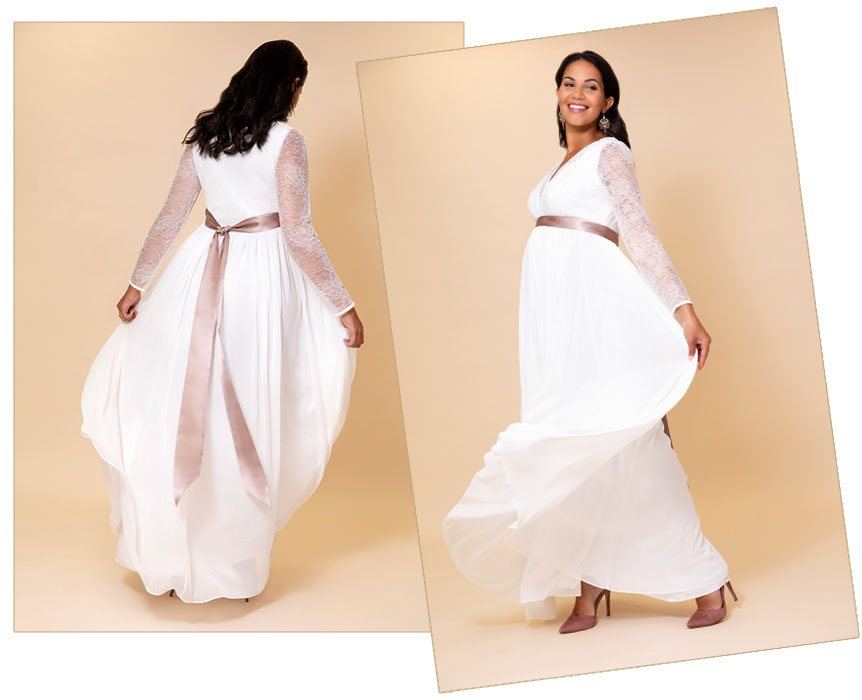 Leah Lace Chiffon Maternity Wedding Gown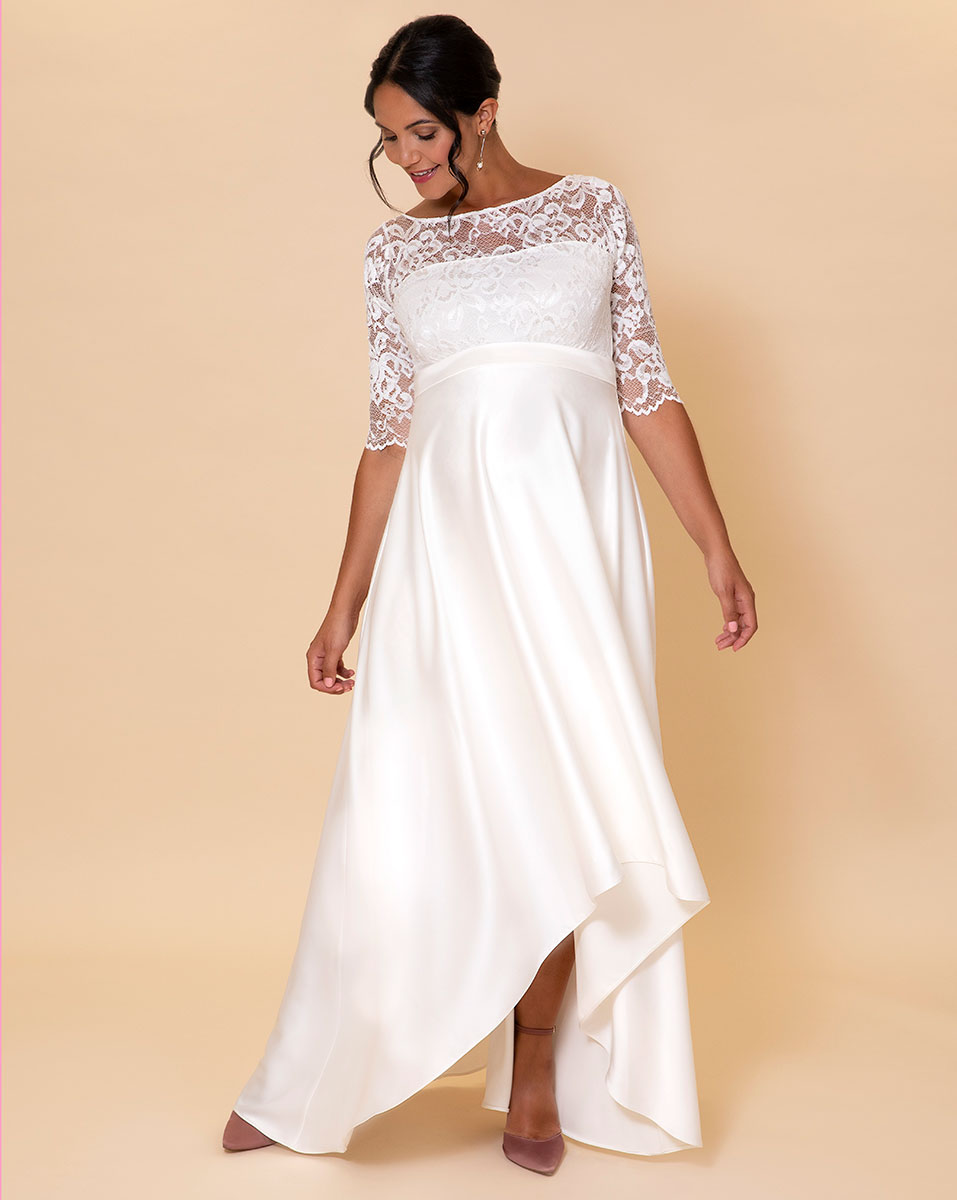 Asymmetric Satin Maternity Wedding Skirt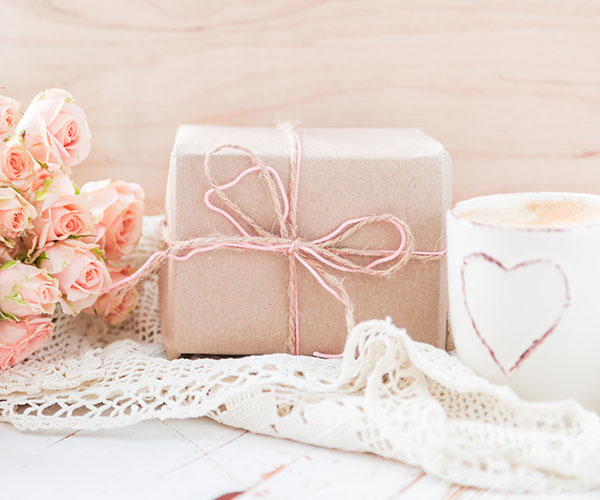 We have enjoyed dressing pregnant brides for the last 20 years. Our mission is to ensure that you feel pampered, excited, elegant and comfortable.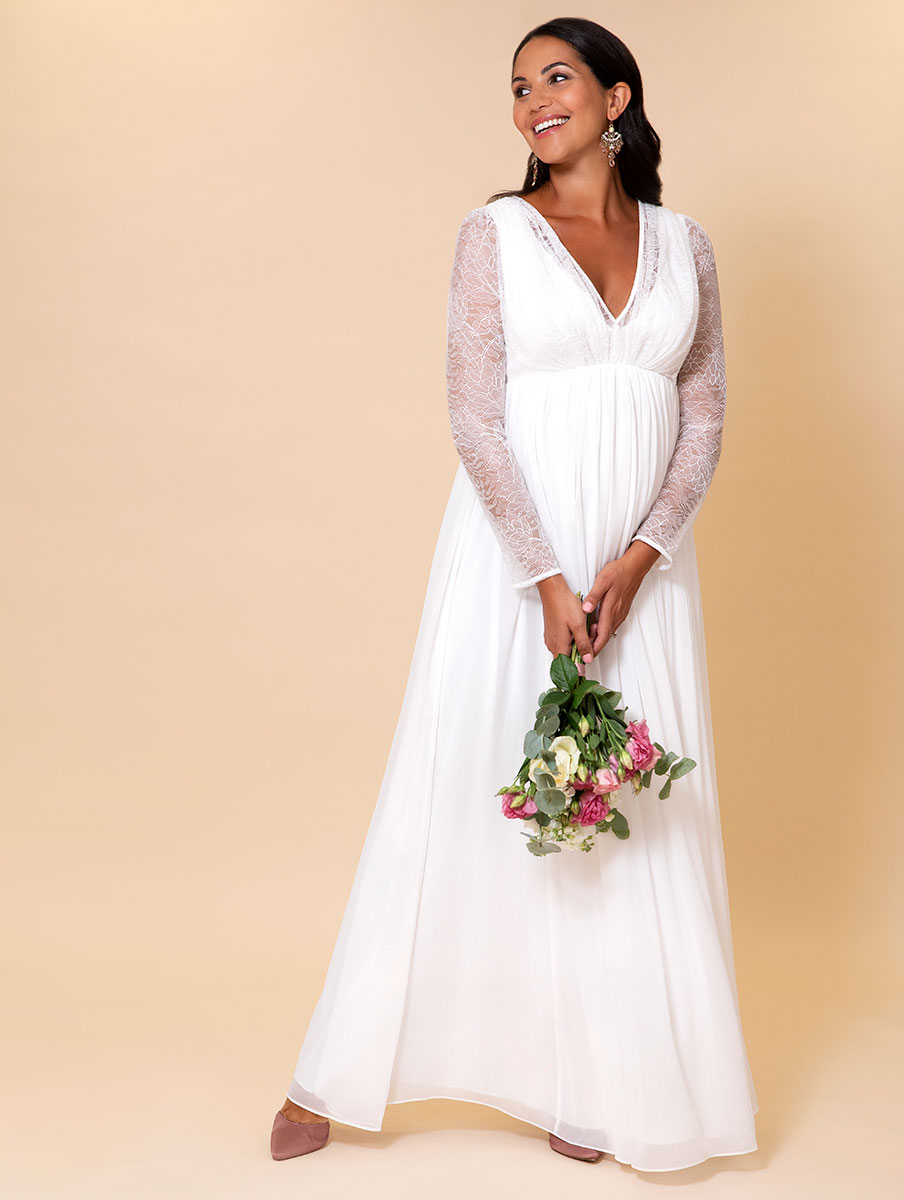 Leah Lace Chiffon Maternity Wedding Gown


Lovingly designed in the UK and manufactured with our trusted partners across the country.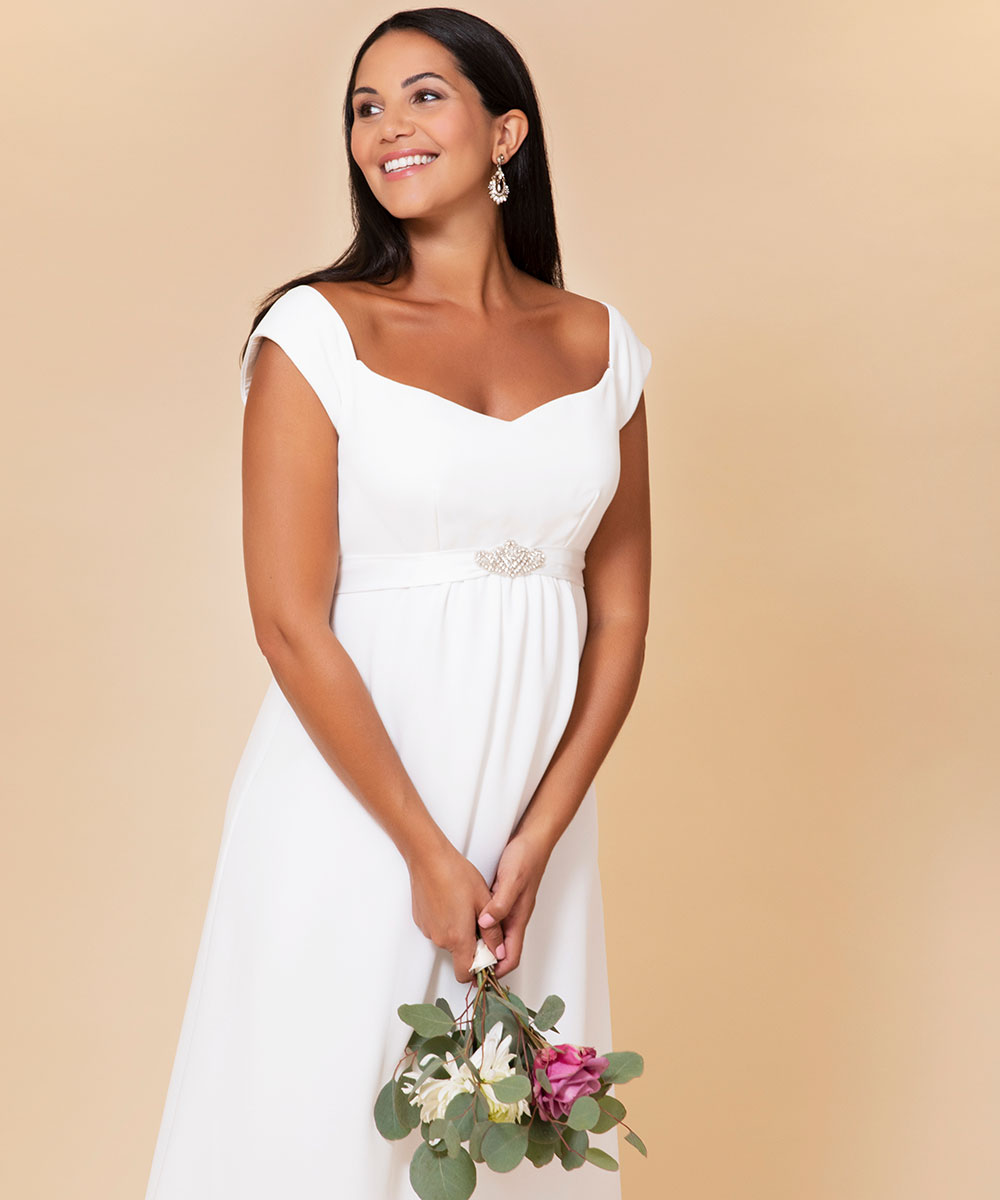 Check out our customer reviews to see what brides are saying about Tiffany Rose. We look forward to helping you find your dream dress!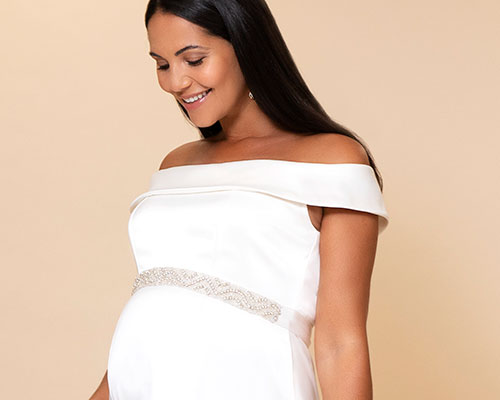 P.S. Don't forget! You can order from our stunning range of bridal sashes too.


Tiffany Rose Wedding Dresses >>
Tiffany Rose Bridal Sashes & Accessories >>
Categories: #bridal, #collections, #news, #wedding,
« Previous: Amber's Baby Shower (Dec, 2nd 2022)
» Next: Why Choose Tiffany Rose (Jan 2nd, 2023)
About Tiffany Rose
Tiffany Rose is dedicated to giving you the chance to wear exciting, elegant, beautiful and well-made clothes during your pregnancy.
» More...
Blog Archive
Made in Britain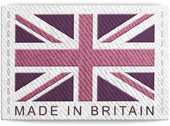 The Tiffany Rose Collection is Designed and Made in Britain
Read more...