Tuesday, June 07 2022
A German Bride and a French Wedding
Our German bride, Franziska fell in love with Fabien from France, and they arranged a beautiful rustic wedding in the Pyrenees, with a party in a French mill and cakes delivered from the local bakery. Franziska chose to wear our Chloe Maternity Gown, with matching Art Deco Sash.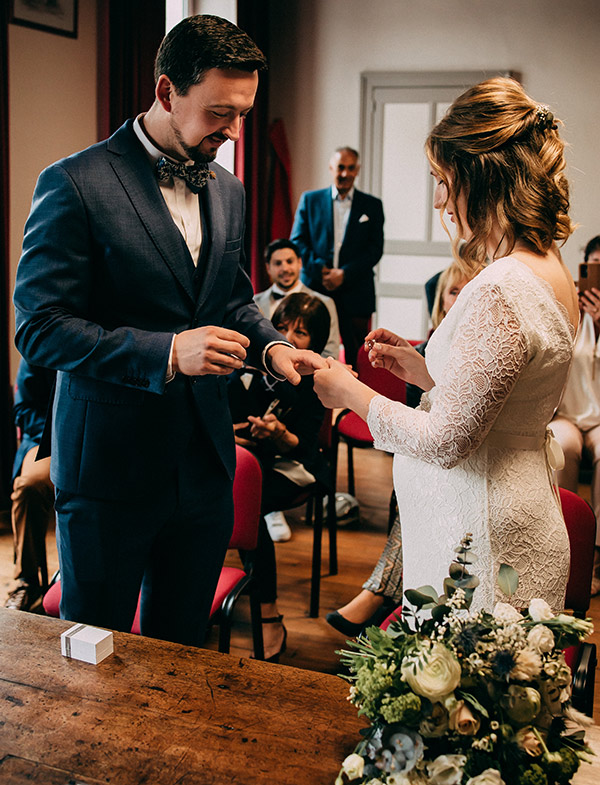 Where did you meet?

My husband and I have a unique relationship story. He is French and I am German and we met via a quiz application on our phone. We played against each other with questions about Disney and after a while we began talking. It went from messaging, to emails, to Skype and after 3 months I decided to go visit him on my vacation in France. It was love at first sight and after 9 months of long-distance relationship I decided to move to France. This was 8 years ago!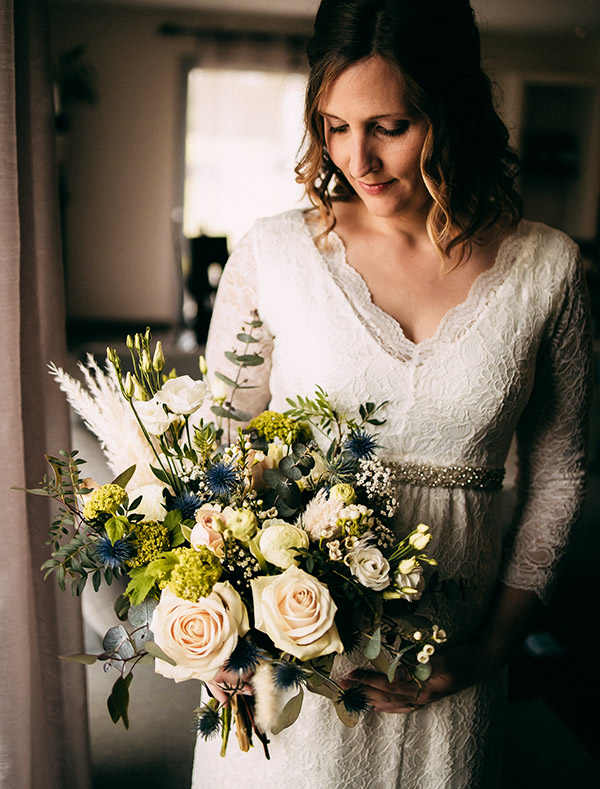 Where did you get married and why did you choose that venue?

Because of the current pandemic situation, we decided to get married in France in our small Pyreneen village. We went completely local and ate at the local restaurant and afterwards celebrated in our old renovated French mill with cakes from our local bakery. We were 24 in total and it was THE small civil wedding we have imagined for us. Just Perfect.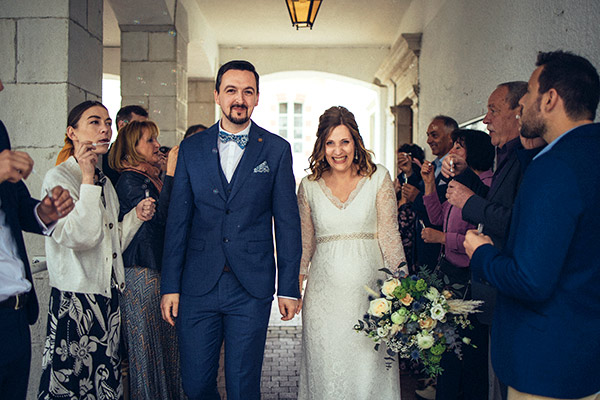 Tell us about the dress!

It was a bit unimaginable for me to choose a dress as it was not really planned to get married pregnant. And to imagine yourself with a belly in a dress is really difficult. I visited 2 bridal shops in France to know what might suit me best, but always had Tiffany Rose in the back of my mind.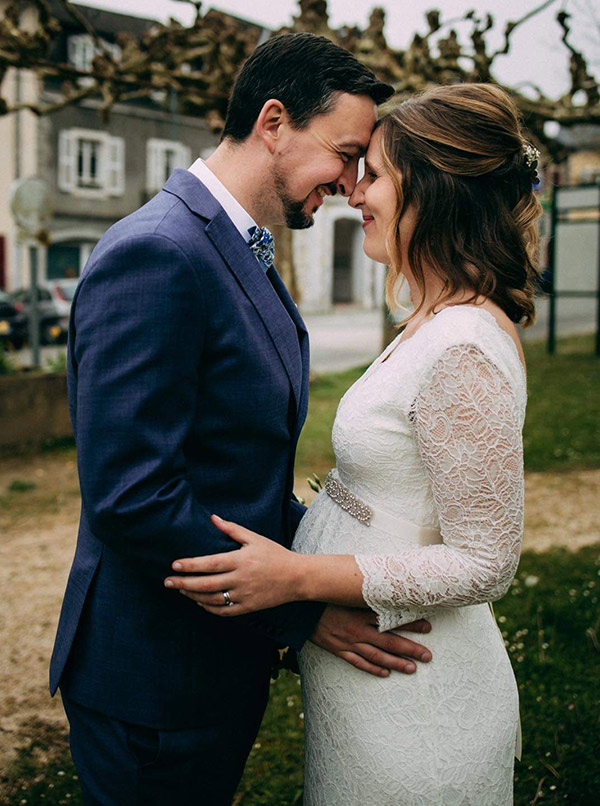 After many weeks of searching the Internet and Instagram I've decided to purchase 2 dresses and who would have guessed both of them were amazing ♥️. As they were designed with stretch, the dresses grow with your breasts and belly. I fell in love with the Chloe dress immediately and send the Francesca dress back. (Really easy to do and a lovely customer service). Even though it's all lace (and I am not a fan of all lace), I had a feeling the Chloe dress would make me look like a bride 👰🏼‍♀️ I only had to shorten it a bit, but that was it!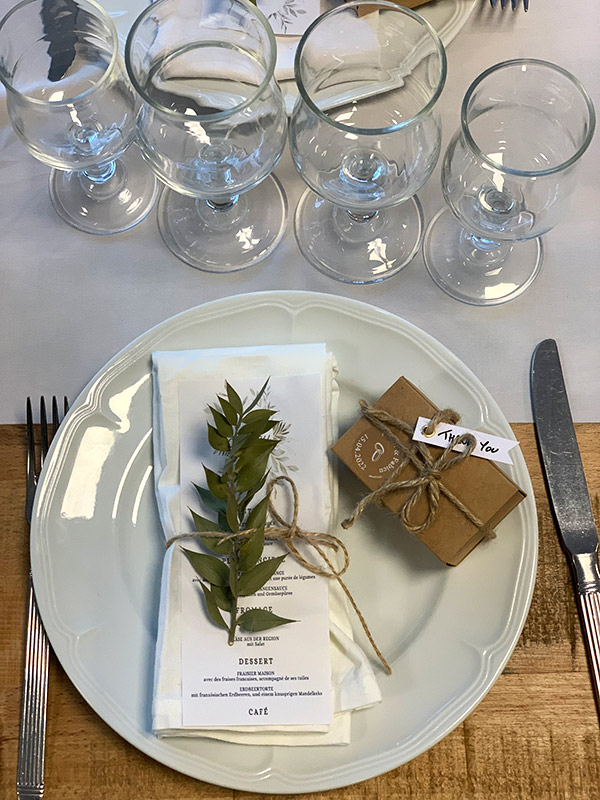 Do you have any advice for pregnant brides planning a wedding?

ENJOY EVERY MOMENT. Don't get upset if something Is not happening as planned. It never does. That's life! Enjoy each minute of preparations and of your big day. It's so special to live this moment with your baby already present 🥰.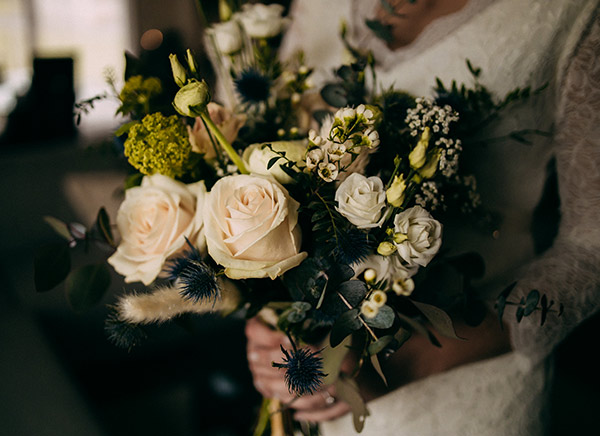 Any other fun facts from the day.

I was really afraid of my husband seeing me for the first time, as he mentioned a few days before the wedding that an all lace dress looks like a grandma's curtain. When I walked into the room with a really beautiful French song (he thought I've chosen an English Disney song), I made him cry and he told me how amazing I look in this really beautiful dress. 😍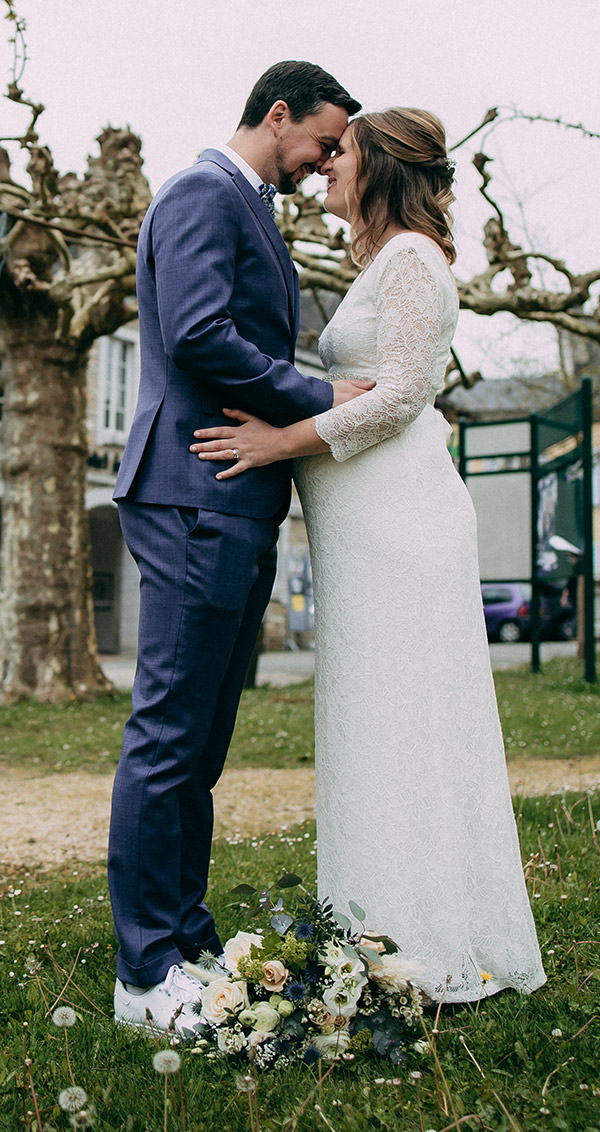 Another fun fact ...

Another fun fact : In France there is an obligation of having a portrait of the president present at your wedding, hanging behind the mayor in the middle of the room. As I am German and in Germany you do not involve politics in your wedding ceremony my wish was to get "rid" of the portrait. Unfortunately, it was not possible, but the mayor heard my wish and removed the portrait to the side of the room onto the ground. So the president was present in the room, but not watching us in the middle of the room getting married! A lovely surprise 😍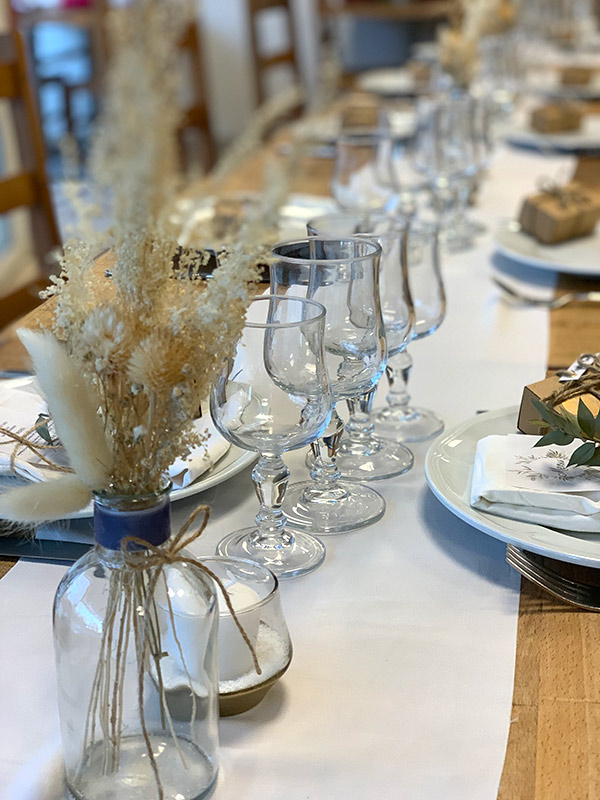 Get The Look
Our full-length maternity wedding gown is covered in ivory stretch corded lace and fully lined in premium, breathable jersey.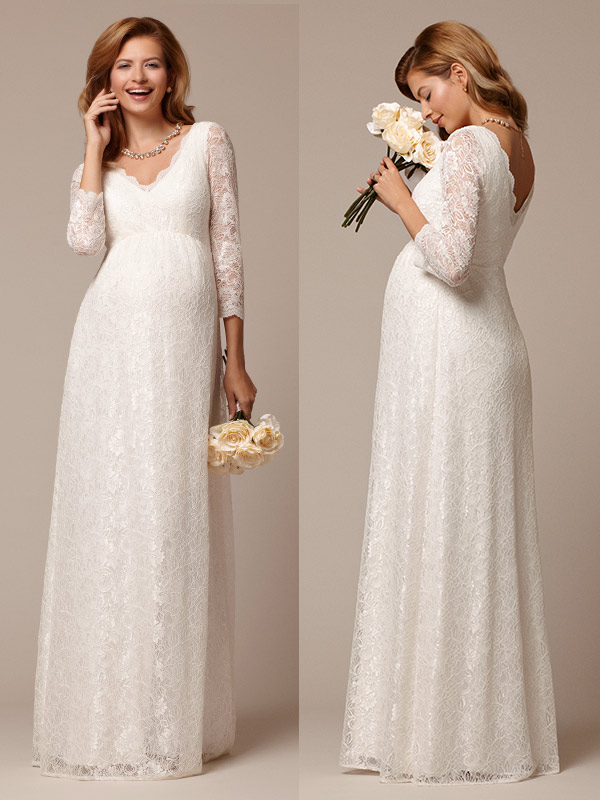 Its plunging v-neckline to both the front and back has a scalloped-edge detail, which is reflected in its matching three quarter sleeves. A beautifully shaped floor length skirt creates a sleek and sophisticated shape to your pregnancy curves.




Photographer: Felica Zoom Photography; instagram: @felicazoom_photography

Stylist (hair and makeup ): Florence Langle; Instagram: @florence.langle

Florist (bridal bouquet): Atelier floral fleuriste; Instagram : @atelierfloralfleuriste


Categories: #real-brides,
« Previous: A Civil Wedding in Germany (May, 22nd 2022)
» Next: Tiffany Rose at Royal Ascot (Jun 19th, 2022)
About Tiffany Rose
Tiffany Rose is dedicated to giving you the chance to wear exciting, elegant, beautiful and well-made clothes during your pregnancy.
» More...
Blog Archive
Made in Britain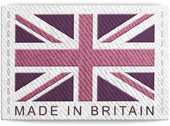 The Tiffany Rose Collection is Designed and Made in Britain
Read more...