Friday, January 28 2022
A Snowstorm Wedding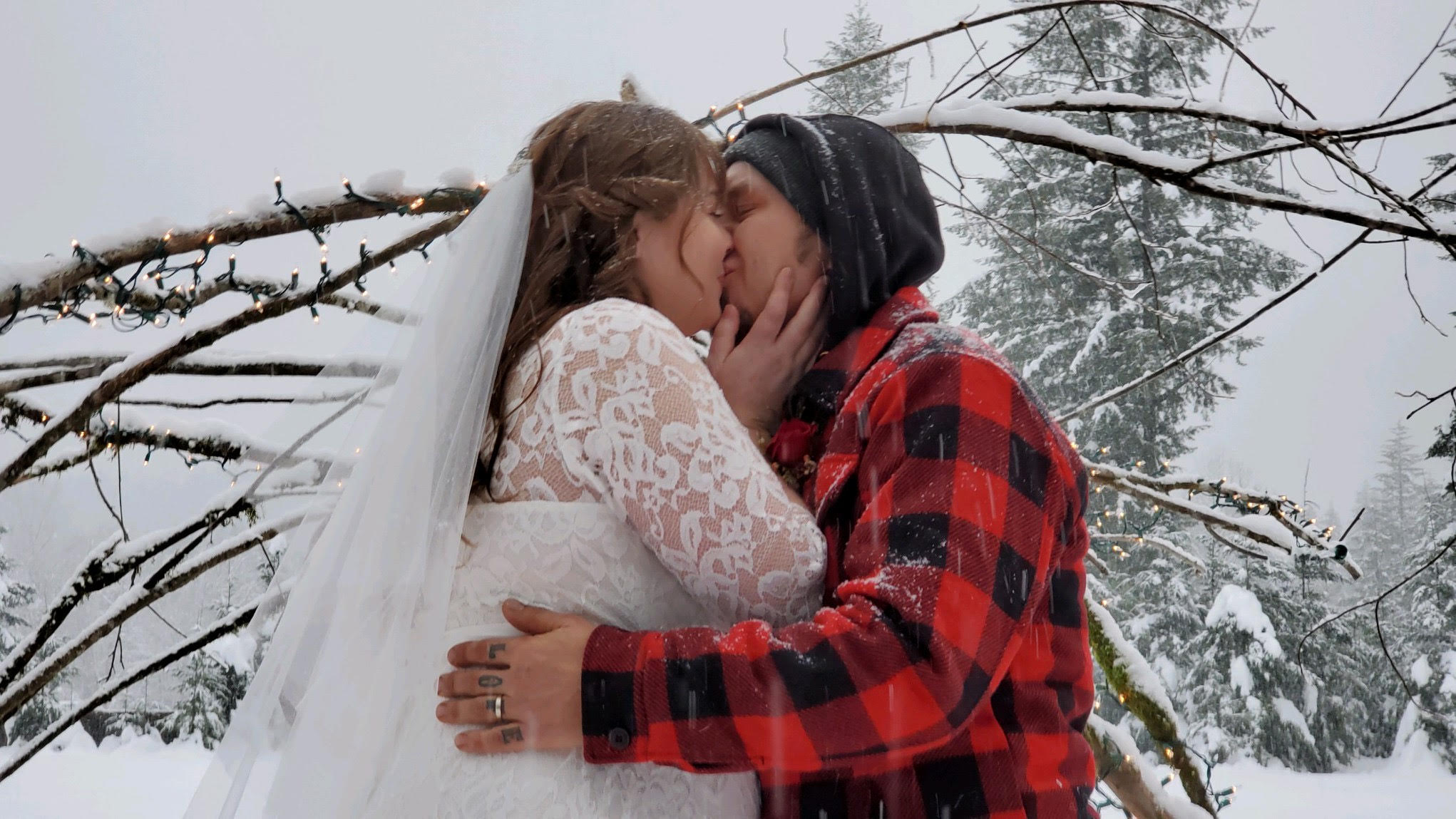 We are swooning (and shivering) as we share this beautiful love story and marriage ceremony, steeped in snow. Hannah wears our signature Amelia Lace Maternity Gown and accessorises her look with none other than our Aurelia Vintage Sash Ivory and jewelled Cut Edge Wedding Veil.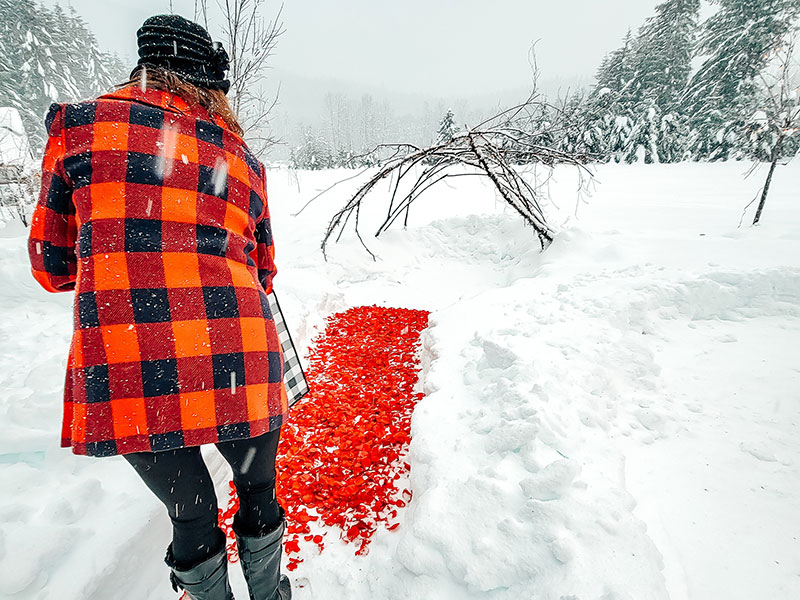 Where did you meet?
Well Dane and I have known of each other since childhood, we both moved to our home town in the Columbia Gorge of Washington state when he was 12 and I was 7 but it wasn't till 2017 after both moving away and going through a lot of life, and then finding ourselves back in our home town working for our family business's (me a barista at my brother's coffee shop and he was building houses for his step dad's contracting company) that we officially met and fell in love.

Five years later we find ourselves still very much in love and planning to get married and have kids in the next few years but our little Luella had her own plans and surprised us just a little ahead of schedule! Dane surprised me with a proposal while we were hunting for our Christmas tree out in the Gifford Pinchot national forest and instead of waiting and planning a summer or fall wedding after her birth, we decided to tie the knot only 3 weeks later at my parent's farm also located in the Gifford Pinchot national forest.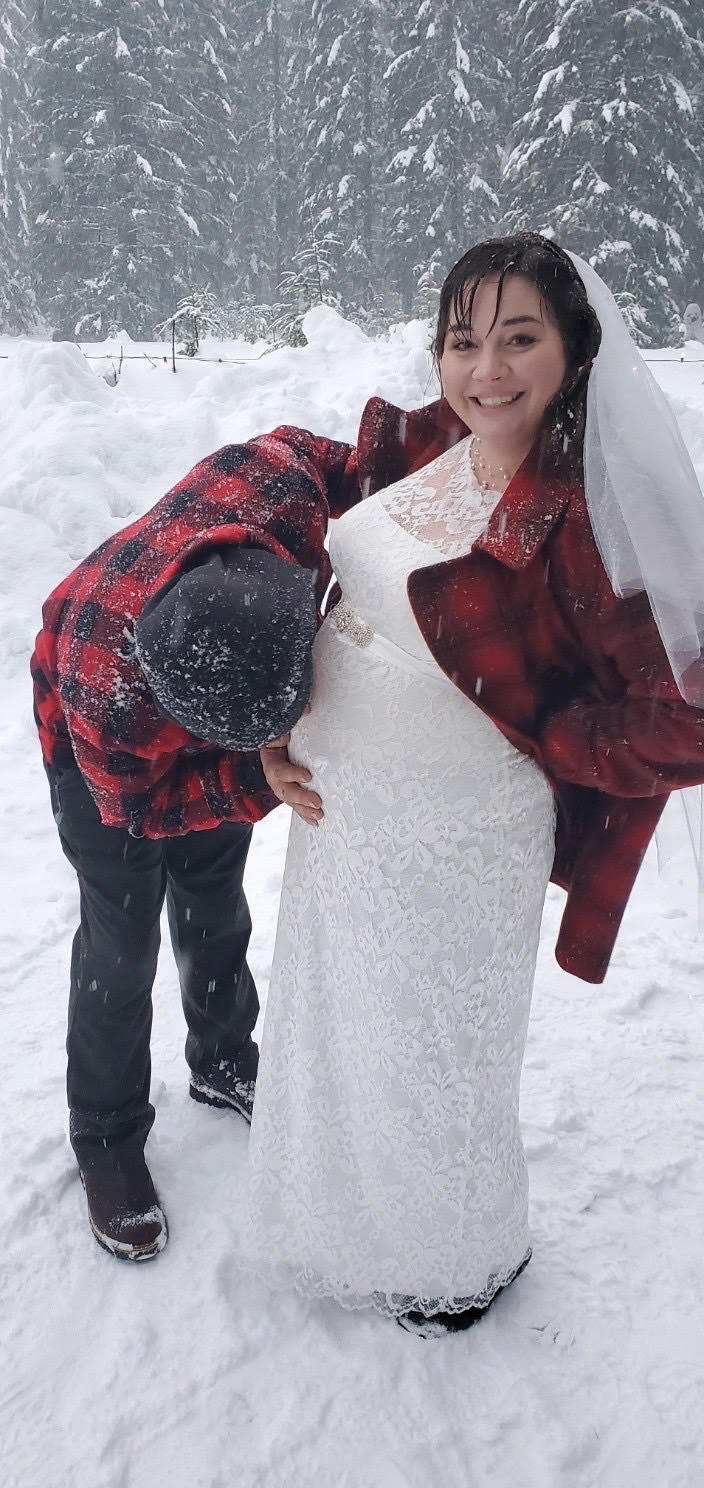 Where did you get married and why did you select that venue?
Having our wedding here held so much meaning to us both. For me being my childhood home and having a part in much of the building and landscaping that went in to the oasis my parents created. The farm holds a strong connection for Dane and I as a couple as well because we spent the year before the pandemic and part of 2020 living on the property and remodelling part of the barn into a really cool apartment.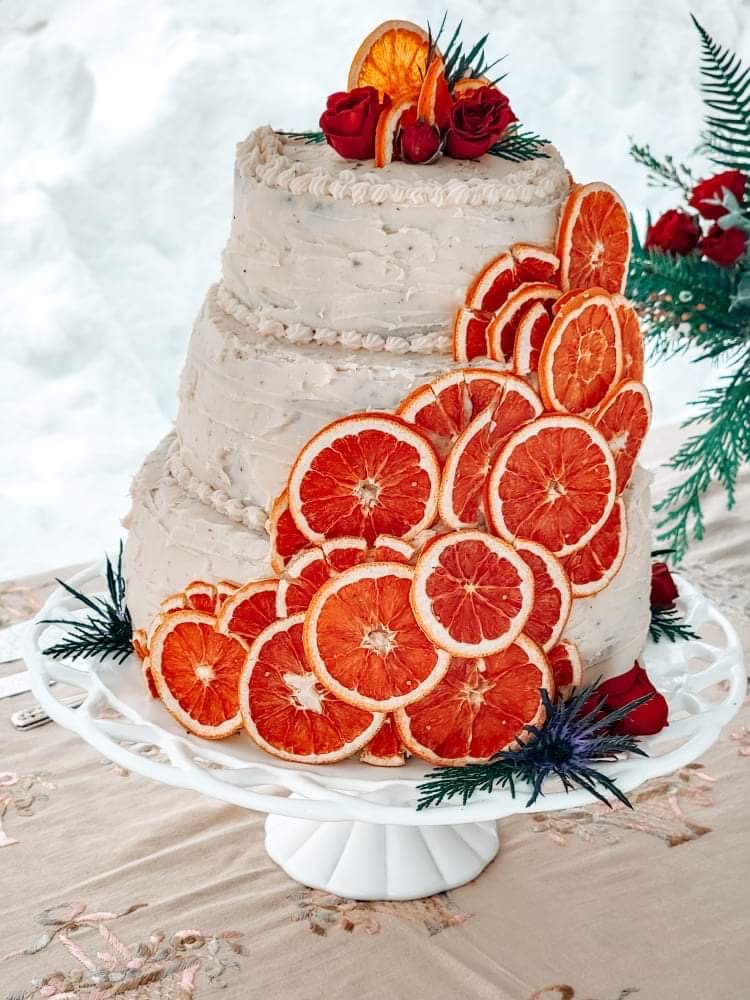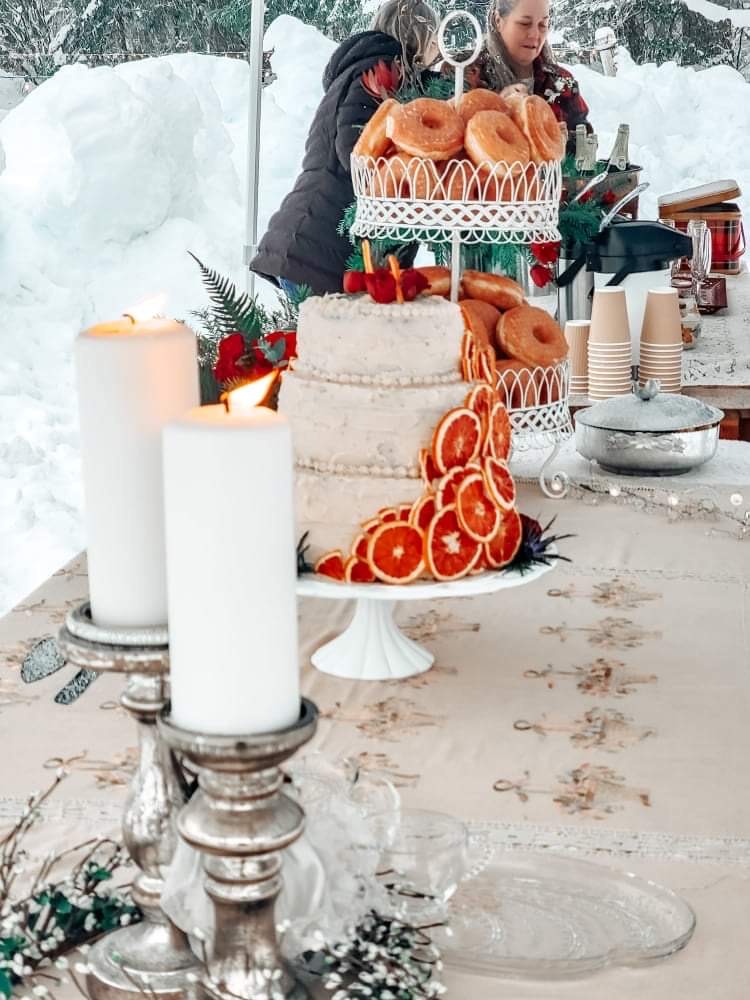 Tell us about the dress!
Tiffany Rose was such an incredible find and integral part in pulling this wedding off in only three weeks! I ordered 5 dresses that arrived in under 3 business days so I was able to pick EXACTLY the dress I wanted and send the others back. I felt so beautiful on my wedding day! I chose the long Amelia dress and paired it with a beautiful jewelled veil and sash and my Ice Maiden snow boots because there was 3 feet of snow before our ceremony!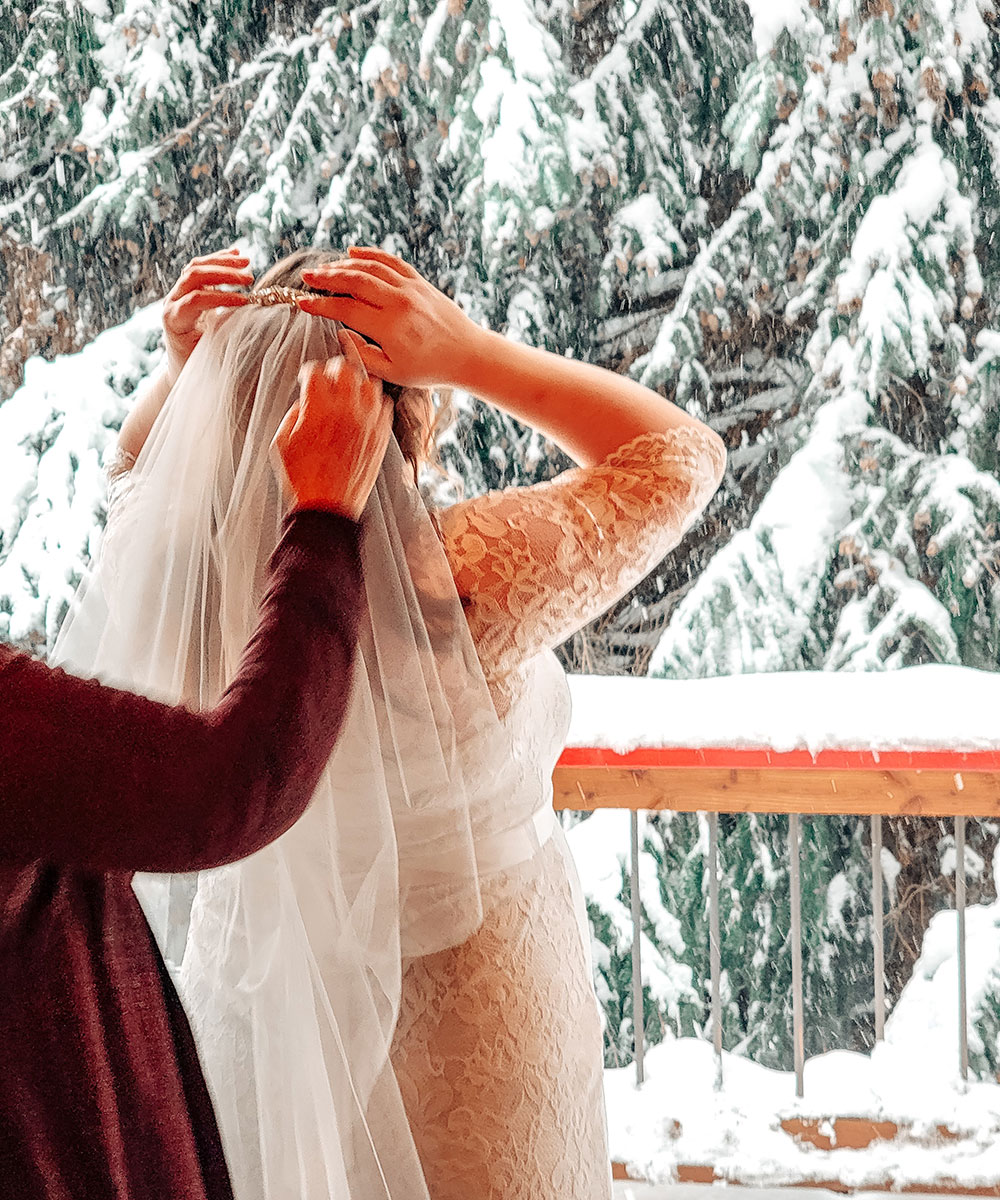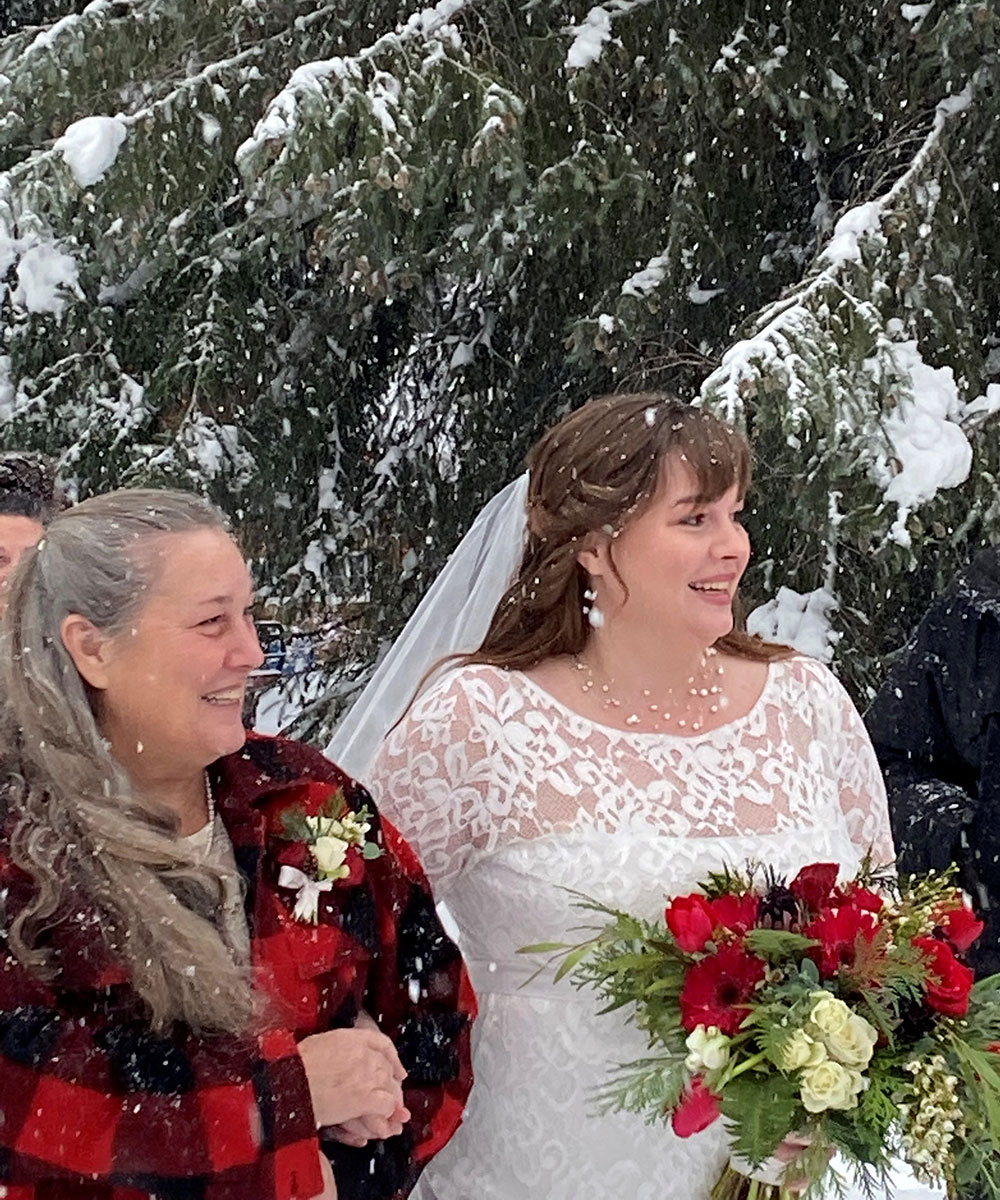 Any advice for pregnant brides planning a wedding?
For any pregnant bride I recommend planning and executing your wedding as quickly and simply as possible! This is my first pregnancy and I can't even describe how quickly your body changes over just a few weeks. It is true that the second trimester you will feel your best. We had our wedding at 25weeks pregnant and was pleased my bump had started to really pop so I felt great showcasing it in the sleek Amelia dress. We kept the guest list small to only family and lifelong friends and served hot coco and a beautiful homemade cake. I am extremely lucky as my sister is a florist so our flowers were beautifully taken care of, and Danes little sister is incredibly gifted at gluten free baking and made our cake for us.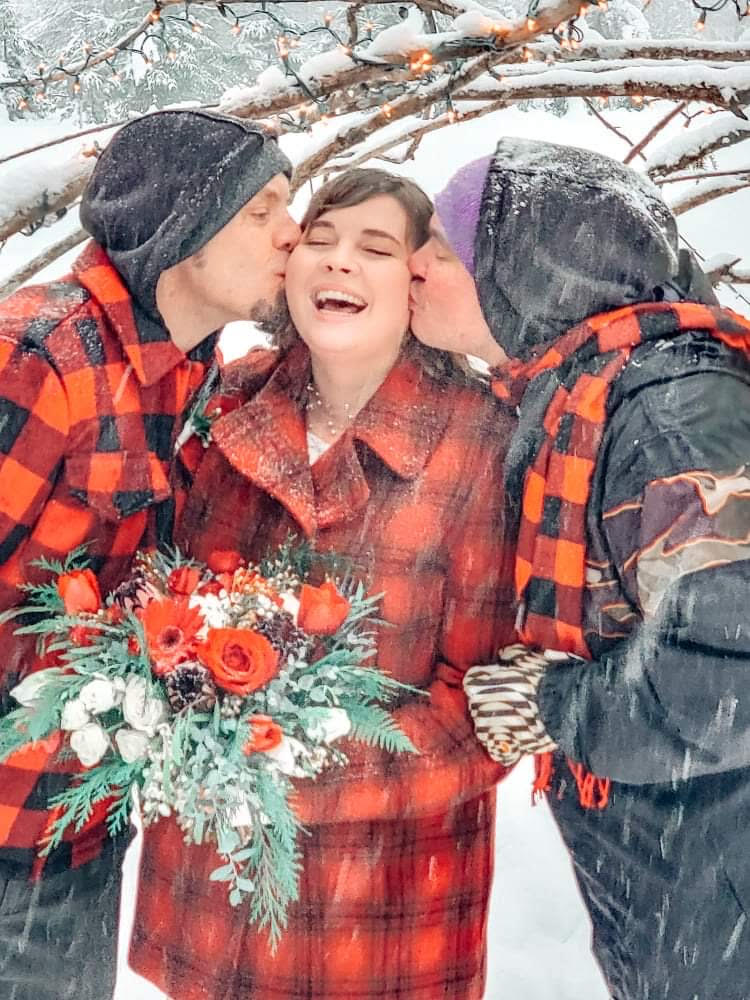 Fun facts to share?
Fun fact, it started snowing during our ceremony and didn't stop for over 24 hours! My parents got an additional 6ft and we woke up to 3feet at our home and had to postpone our honeymoon till the following week because of road closures. Our "snow moon" as we called it was really lovely though spending multiple days snowed in and cosy with my new husband and our ever growing baby on the way.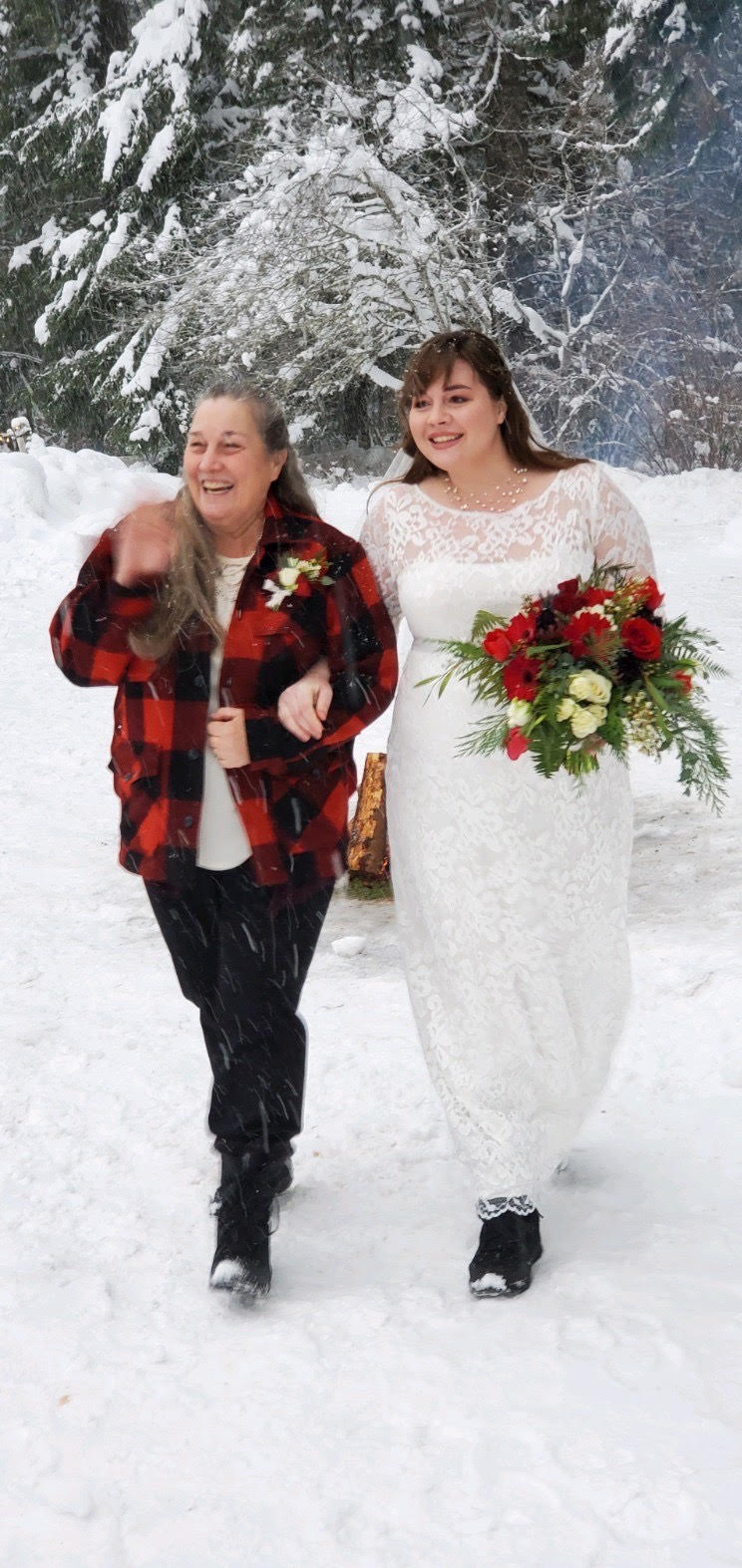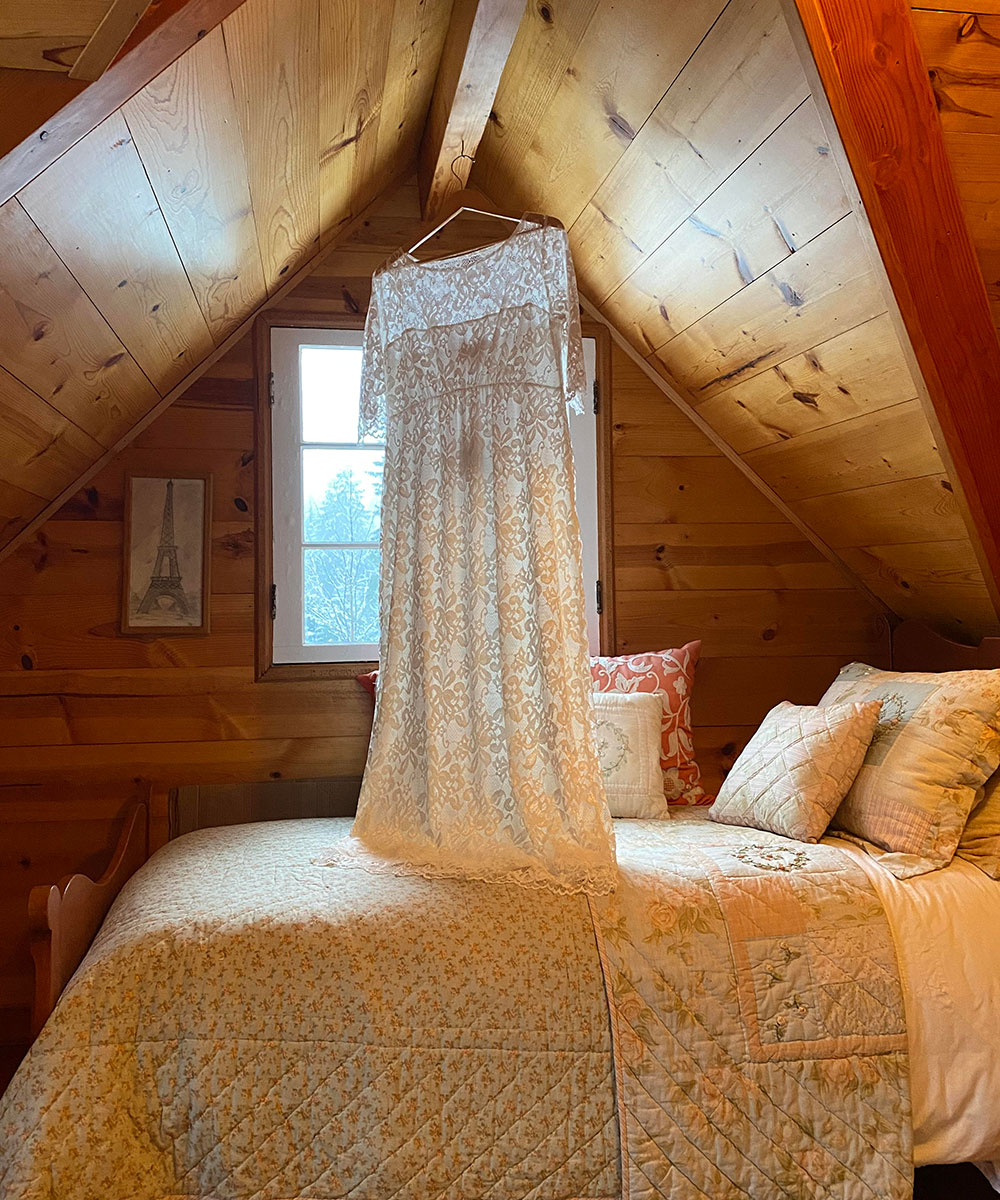 Get The Look ...
Soft, feminine and wonderfully comfy, choose the Amelia Maternity Wedding Gown for its form-fitting style and sheer lace detail.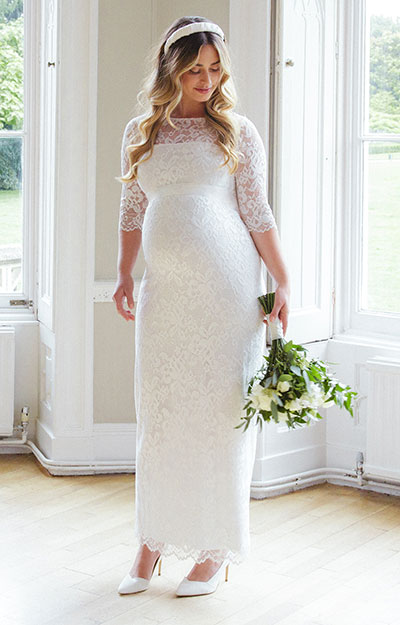 Categories: #real-brides, #wedding,
« Previous: An Austrian Wedding (Jan, 4th 2022)
» Next: A First Date in a Coffee Shop ... (Jan 30th, 2022)
About Tiffany Rose
Tiffany Rose is dedicated to giving you the chance to wear exciting, elegant, beautiful and well-made clothes during your pregnancy.
» More...
Blog Archive
Made in Britain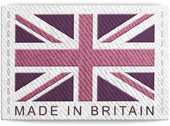 The Tiffany Rose Collection is Designed and Made in Britain
Read more...