Wednesday, October 13 2021
Ring Crisis Averted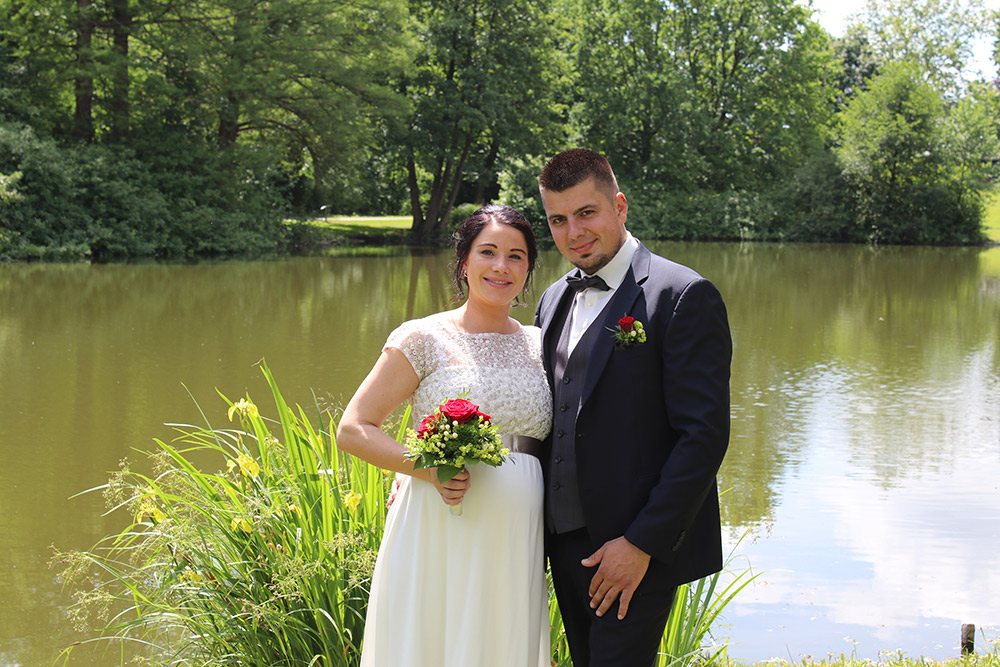 This week's real bride takes us back to Germany with the happy newlyweds Simone and Kai. Simone purchased her dress through our German stockist; Pretty Mom, whereby Martina helped Simone find her dream dress; one of Tiffany Rose's all-time favourites, the Mia dress! Discover more about their fabulous wedding despite the pandemic.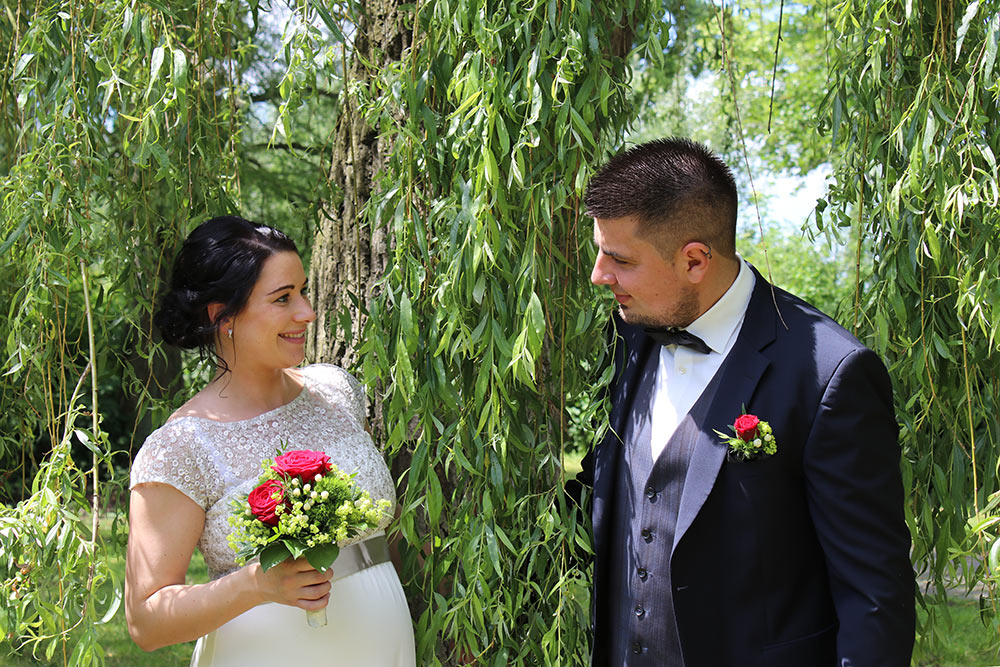 Where did you both meet?
We met 8.5 years ago at the gym.


When and where did you marry?
We got married in Gescher (Münsterland/North Rhine-Westphalia). Right next to our registry office is and well-established restaurant which serves a traditional wedding dinner for the area.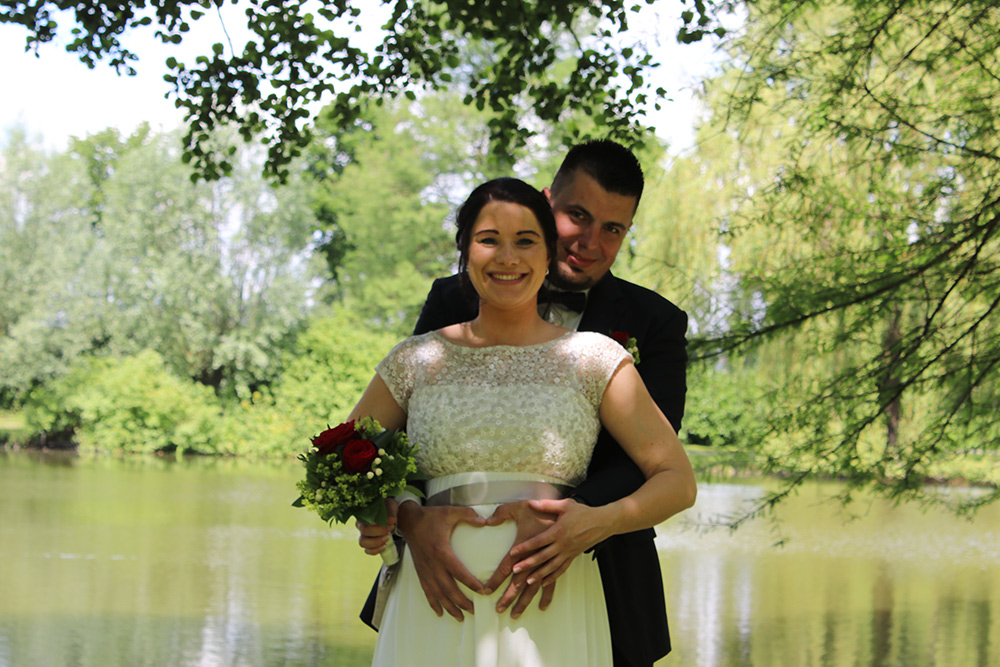 Did you have a wedding theme?
There was no theme to our wedding. We were just happy that we were finally allowed to celebrate with a small group of our friends and family!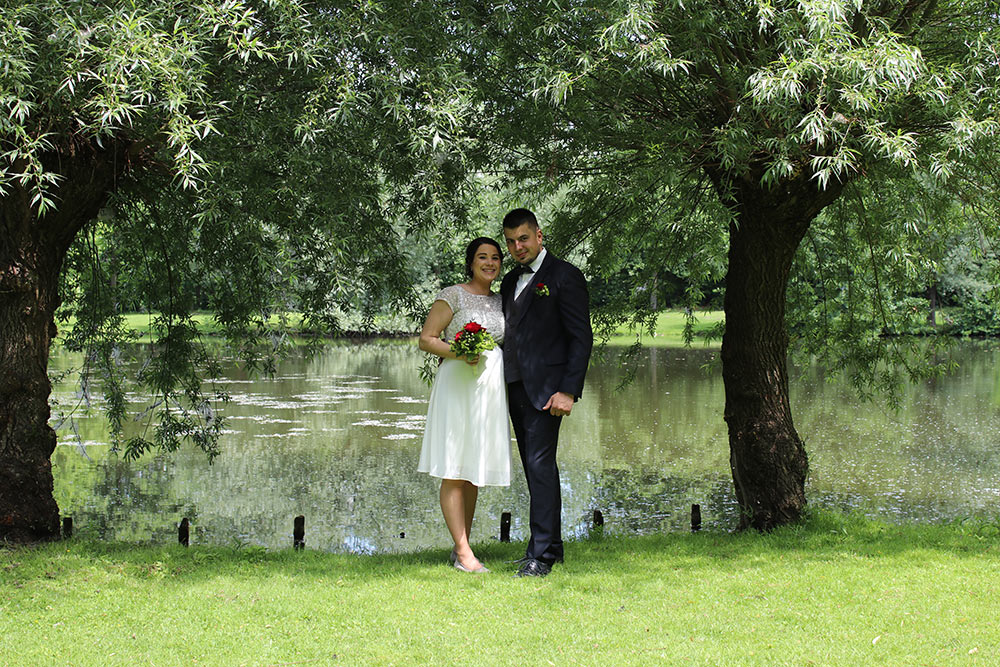 Tell us about your wedding dress and why you chose this style. How did you feel wearing it?
I was looking for a chic wedding dress, but seeing as I am fairly sporty, I didn't want it to be too chic. It was the first dress which Martina showed me in her bridal boutique: Pretty Mom. My "maid" of honour (who was actually my brother so perhaps we should say best man!) and I quickly realized that it was exactly the right dress. The dress made me feel very comfortable and flattered my baby bump as it was fitted at the bust, ensuring a slimline.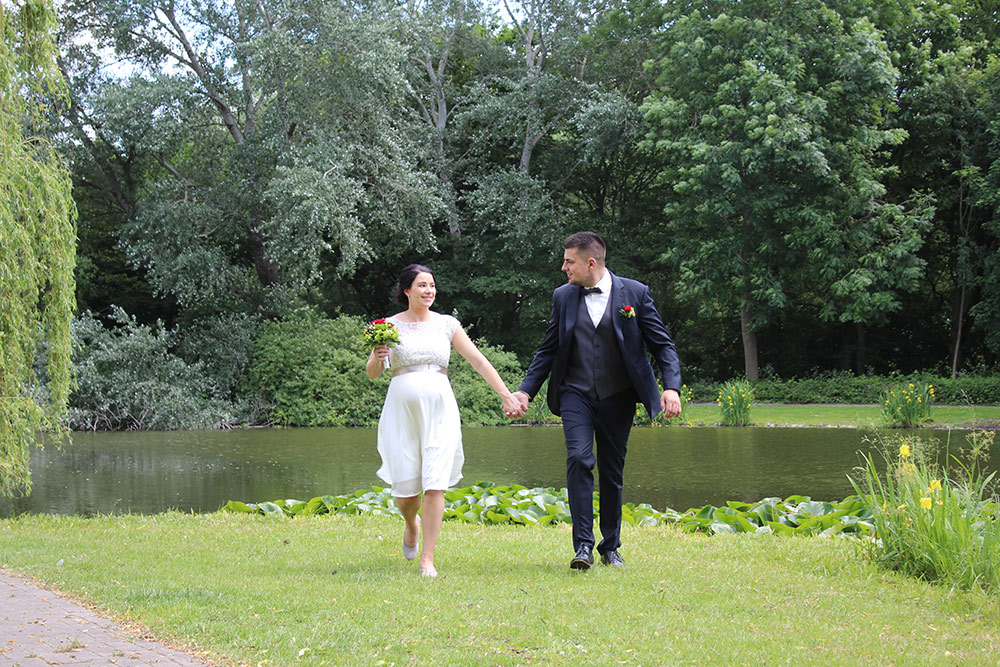 Any fun facts about your wedding that you want to share?
My godchild Anton was supposed to bring us the rings, but at first, he didn't want to hand them over! When he finally did hand them over, we realised the ring didn't fit anymore. We kept putting off the wedding because of Corona Virus and due to pregnancy, I'd gained weight. After a little squeeze, we were able to get the ring on for a short time!


Get Simone's look:
The Mia dress is feminine and effortlessly stylish. This knee length maternity dress is embellished with embroidery and ivory sequins to the bodice so you sparkle night and day. A soft shimmering ivory jersey skirt falls to the knee with a swish and effortlessly glides over your pregnancy curves. This dress is also available in plus size or a full-length gown. Simone, under clever supervision from Martina at Pretty Mom, opted to pair her Mia dress with our smooth satin sash in Oyster.



Would you like to be a real bride featured on our blog? Contact customer services and they'll tell you how!



Tag us in your special day on social media:


Facebook and Instagram or Twitter


Or use #TiffanyRoseMaternity.

Categories: #real-brides,
« Previous: Fairy-tale Wedding (Oct, 13th 2021)
» Next: Secrets in Slovenia (Oct 13th, 2021)
About Tiffany Rose
Tiffany Rose is dedicated to giving you the chance to wear exciting, elegant, beautiful and well-made clothes during your pregnancy.
» More...
Blog Archive
Made in Britain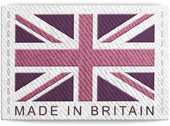 The Tiffany Rose Collection is Designed and Made in Britain
Read more...