Sunday, April 21 2013
Tiffany Rose wins Queen's Award for Enterprise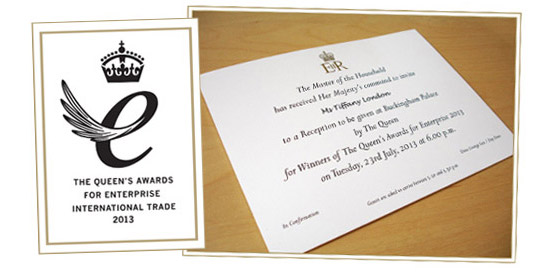 We are THRILLED to announce that Tiffany Rose has been named as the winner of a Queen's Award for Enterprise 2013, in recognition of outstanding international sales of our British designed and manufactured special occasion maternity wear brand.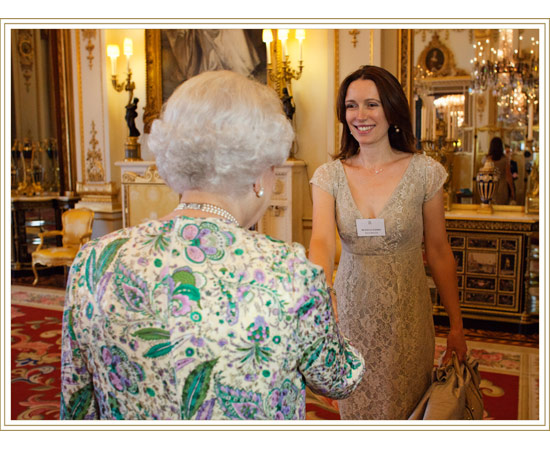 The Queen's Awards for Enterprise are the most prestigious accolades for businesses and individuals in the United Kingdom. The winners are selected on the recommendation of the British Prime Minister and announced each year on 21st April, Her Majesty The Queen's birthday.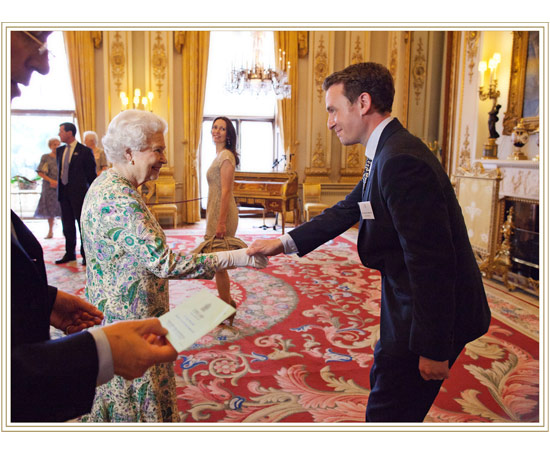 Maternity wear label Tiffany Rose was founded by Tiffany London in 2003 and in ten years has grown from an idea sketched out on a kitchen table to a multi-million pound business employing 15 staff with customers in over 80 countries worldwide.
With a range encompassing special occasion, evening wear and maternity bridal wear, every piece in the Tiffany Rose collection is designed and manufactured in Britain.
Tiffany London, Founder and Creative Director at Tiffany Rose said:
"Given our 100% commitment to quality manufacturing in Britain it's a huge honour for us to receive this award from Her Majesty the Queen.

There is no higher support we could wish for and we could not be more thrilled with what we have achieved to date, or more excited about the opportunities for future growth - both at home in the UK and in our thriving international markets."
« Previous: Royal maternity style on show (Mar, 11th 2013)
» Next: Sparkling in Twilight (Apr 26th, 2013)
About Tiffany Rose
Tiffany Rose is dedicated to giving you the chance to wear exciting, elegant, beautiful and well-made clothes during your pregnancy.
» More...
Blog Archive
Made in Britain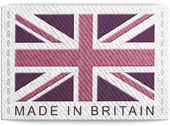 The Tiffany Rose Collection is Designed and Made in Britain
Read more...
Our Favourite Blogs
I found the perfect party dress for a wedding to show off my 15 weeks' belly:)
Quick delivery and a beautiful dress.
I was very happy and received lots of compliments on the dress. I wore it to a family wedding and I felt fantastic. Very soft and it hugged all the right places.
The quality of the dresses are amazing (I have two so far) .. perfect fit for both.. the dresses arrived in less than a week both times (I'm in New Zealand) couldn't be happier.
The dress was beautiful. I ordered in my pre-pregnancy size and I was 7 months pregnant at my wedding. The only thing was that the dress was very tight around the chest. Around the belly and hips there was still lots of space. The delivery was quick and easy. Overall very good value for money. I would absolutely recommend to other expecting moms who are getting married.
Hello, I just wanted to thank you so much for the beautiful dress. I can't believe how quickly it arrived here in the Netherlands and how beautifully packaged it was. I will certainly be recommending you to friends, colleagues and family, as I am so impressed by the excellent quality of both your products and customer service. Thank you!
I wore this dress to a 70s themed party. It was the perfect outfit to feed my newborn, dress the theme and look stylish.
My dress is simply gorgeous! And comfortable too! Thank you for making my look and FEEL beautiful when, sometimes 8 months pregnant in the summer, that isn't always the case. :)
I ordered the Chloe Lace Gown for my wedding dress. I'm 5'2 and my pre-pregnancy size was a 6 and at the time of ordering my bust size showed I should order an 8 but my wedding was in 12 weeks so I thought I should order a 10! Well thankfully the Sales Team was AMAZINGLY helpful and quick to respond. They asked for specific measurements and I confidently ordered a 10 on Tuesday and my dress arrived on Friday! Upon arrival the dress was a bit big, but now that it's 6 weeks until my wedding day it's starting to fit perfectly! The material is breathable and the dress is very comfortable. Having to wear/find a maternity dress was my biggest concern for our wedding day but now I'm looking forward to it! I will definitely order again from Tiffany Rose.
Loved the dress, fit perfectly besides having to get the length hemmed.
Beautiful dress, the quality of the dress, the packaging and all the details is fantastic. I contacted Customers Services to ask for a change of size and they were great and very helpful too. Couldn't be happier with my purchase. Thanks!
I bought a nice dress which looked really good on me. Shipping was quick amd returning the other dress which was too big was not problematic as well.
Very good quality dress, beautifully packaged and delivered quickly.
I found a model I like in Pinterest from there a website, tried luck- ordered it and got in few days. I can not believe that everything went so smoothly, without any interuptions or etc. Let's see what the reaction to dress will during the wedding day... Waiting impatiently :)
The dress was beautiful and everyone was extremely complementary about it. I was 37 weeks pregnant at my brothers wedding and despite feeling huge at the time the dress was so comfortable and flattering. The delivery was very quick and the customer service even better.
I ordered a dress in two sizes and had them in Germany within four days. I sent the one back that was too big and got the refund quickly and correctly. No fuss, great service and a lovely dress that made me feel pretty eventhough I was big and bulky! Fully recommended!
Beautiful dress; wore it to a wedding and received several compliments. Reasonably priced and fast delivery service.
Super flexible and kind service. Great quality of the dresses, I'm very happy!
Quick delivery and beautifully packaged, I bought two dresses which were perfect for a summer wedding weekend and after a long time searching and fretting! Would definitely recommend.
Excellent support from customer support! And very pleased with the dress I bought!
I ordered 6 dresses since we do not have a store in CA. The return was easy. The material of all the dresses I tried was flattering. Tiffany Rose was the only place I could find a reasonable maternity wedding Dress. I loved my dress and would recommend this company to anyone in the need of a beautiful flattering maternity dress.
follow us...
Sign up to our newsletter for our latest news