Sunday, December 12 2021
A Match Made in Heaven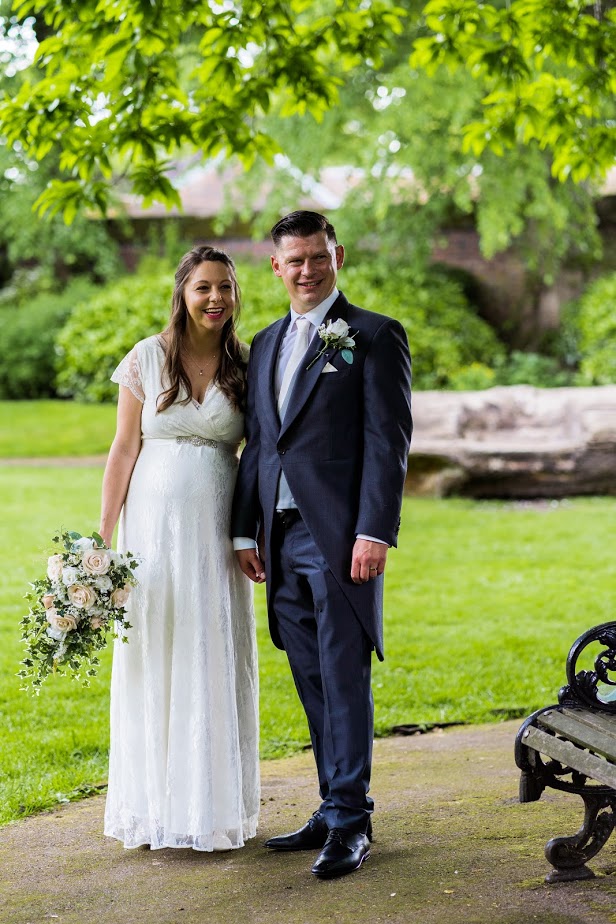 We're thrilled to be able to share stunning photos of Rebecca and Daniel's wedding in Warwick, UK. Rebecca wore our Eden Maternity Wedding Gown with our bestselling Aurelia Vintage Sash.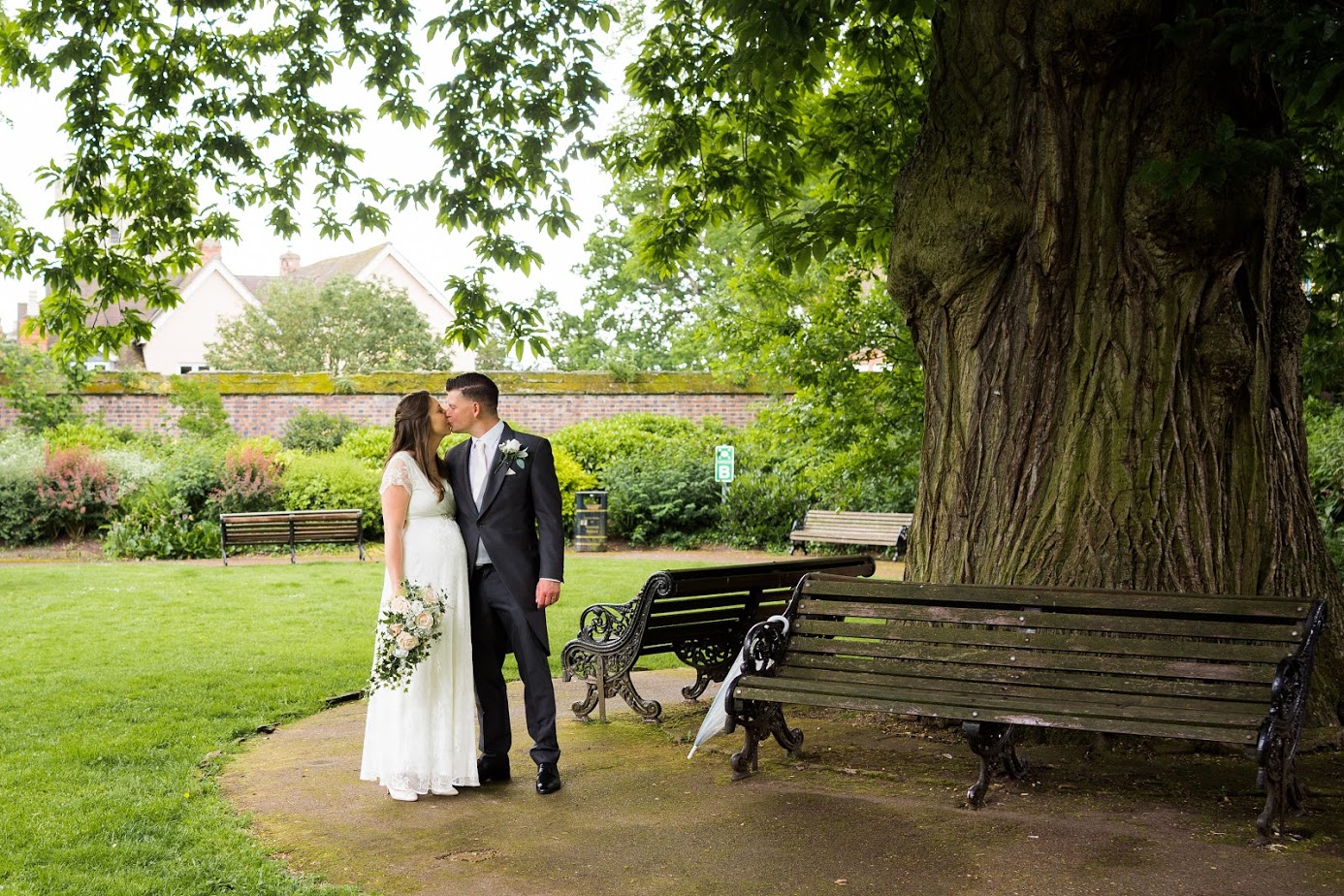 Tell us how you met?
Daniel and I met online, 5 years ago. He was my very first online date! We video called each other after a few days of texting and spent nearly two hours just talking (and Dan hates video calls!). After a week or so we met or drinks at local pub and have been almost inseparable ever since.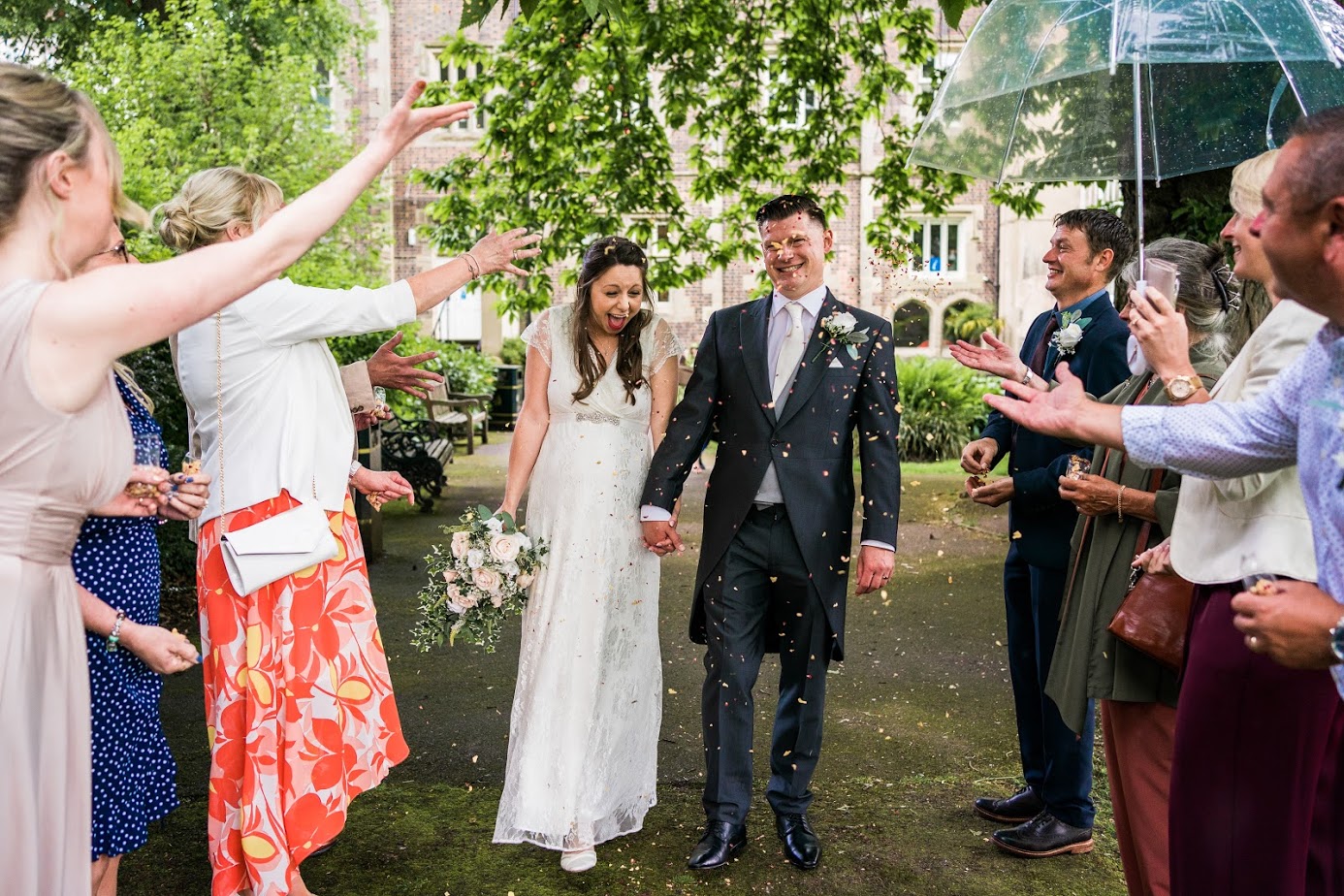 Where did you get married and why did you choose that venue?
We got married at Pageant House in Warwick. After moving our wedding twice due to Covid, our original wedding venue went into liquidation 10 weeks before the wedding. We then worked with Warwickshire Registry Services to find a venue that had a nice outdoor space and could accommodate us for our original wedding date of 6th June. The grounds at Pageant House is stunning and it also allowed us to have a two-piece band playing outside whilst we had our photos taken.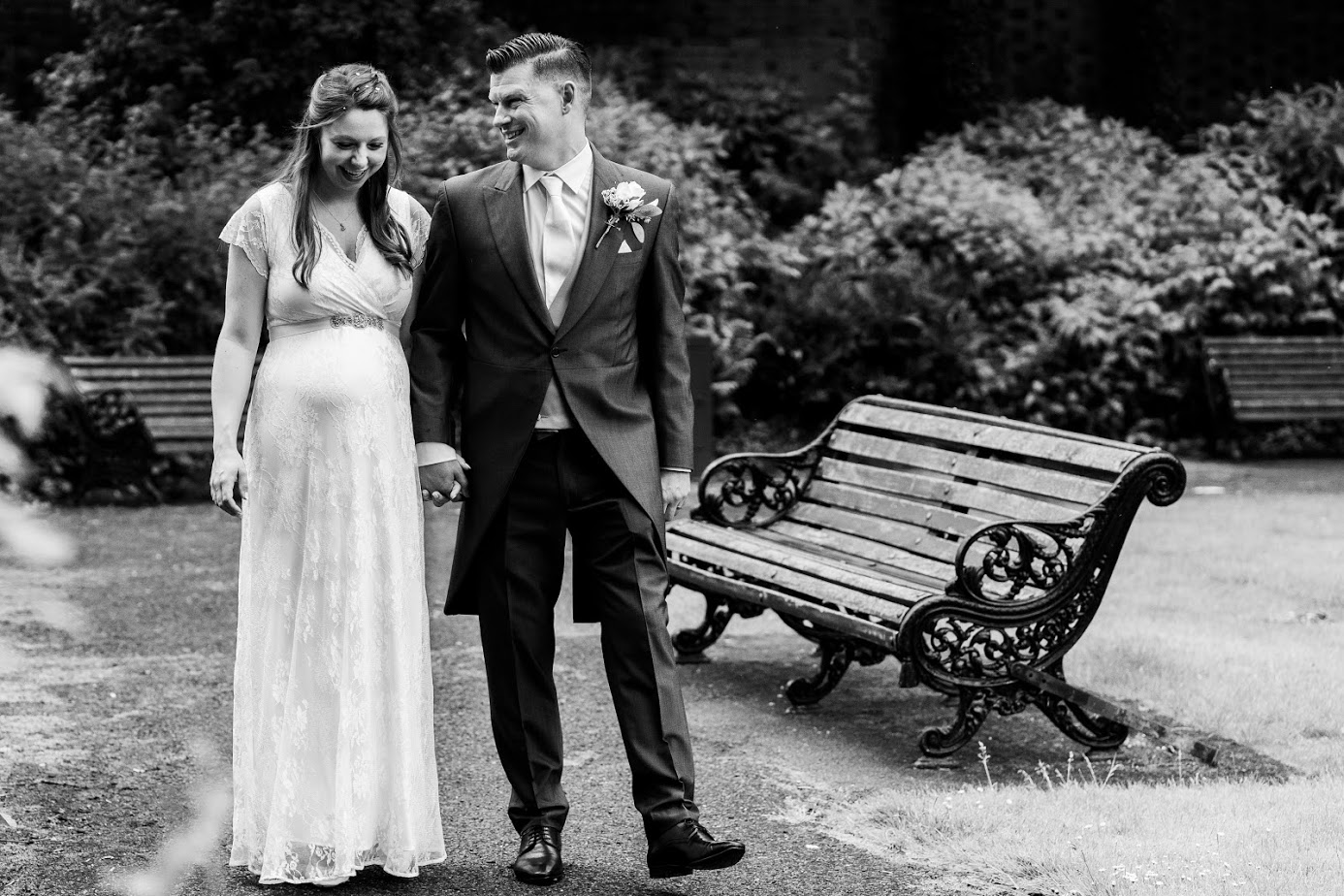 Tell us about your dress!
I absolutely love my Eden (Ivory Dream) dress, styled with Aurelia Vintage Sash belt, I felt like a million dollars. The dress has been made to such a high quality. The lace was in keeping with my original theme dress and the ivory colour also matched the shoes I had always intended to wear. The sizing is fantastic, very true to measurements and flattered my growing bump so well. I had so many compliments on my dress and people were so surprised that it wasn't tailor made for me as it fitted so beautifully. It was incredibly comfortable too, I didn't want to take it off!


What advice would you give to future Brides planning a wedding?
Try not to stress over the little details and enjoy the day. We had a few things go wrong but they have made some funny memories and great stories to tell! We had both rain and shine, but honestly wouldn't have changed a thing. Also try to plan in some time to have 10 minutes with your new husband away from your guests, the day goes so quickly and it's nice to take a step back together to see all your friends and family enjoying themselves from the side-lines, soak it all in!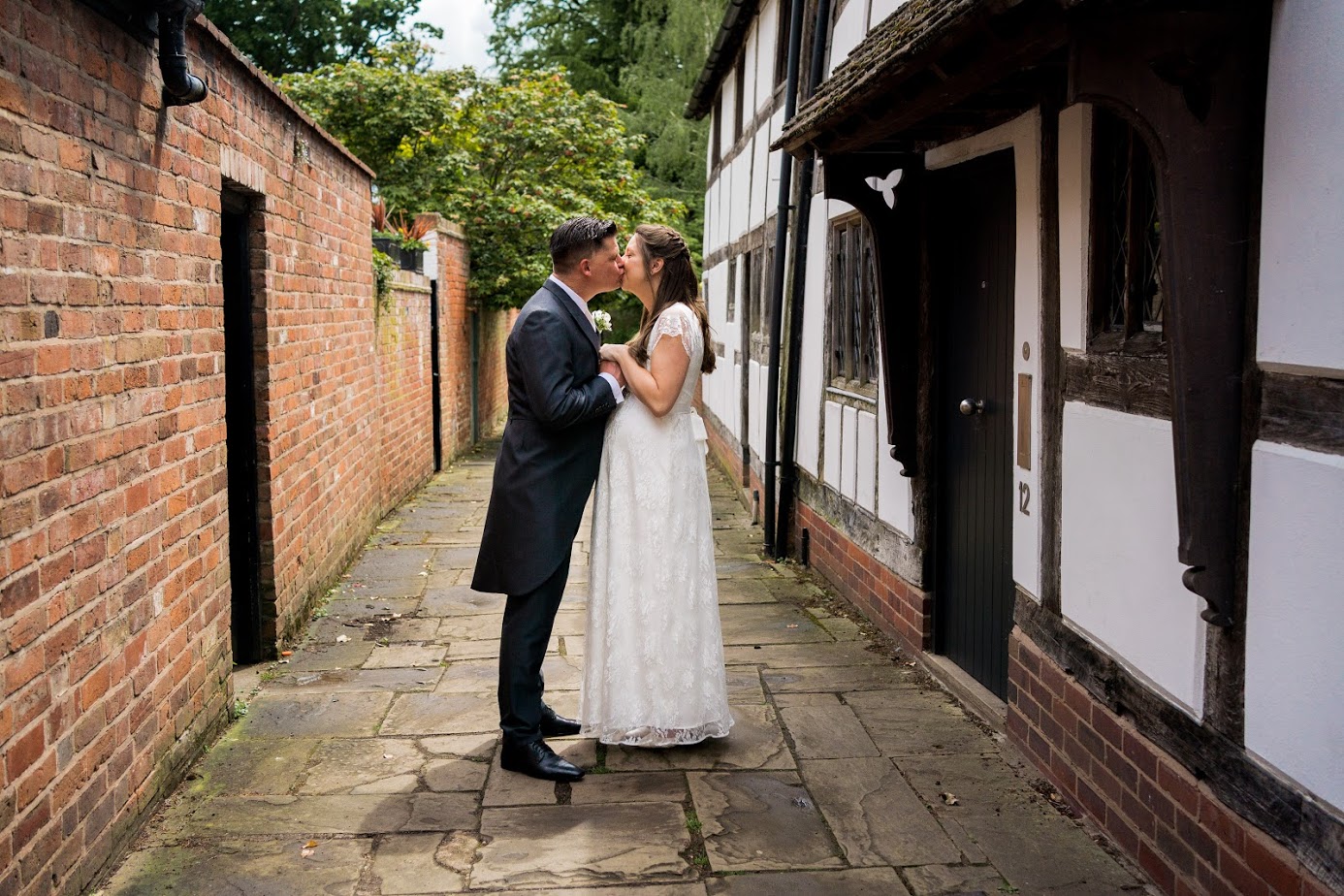 Any other fun facts you would like to share :)
We were due to start fertility treatment in March this year after unsuccessfully trying to start a family for a while now. We actively stopped in trying November so we could focus on the wedding, but then found out just before Christmas about our little surprise (due August) and decided to carry on with the wedding and are so glad.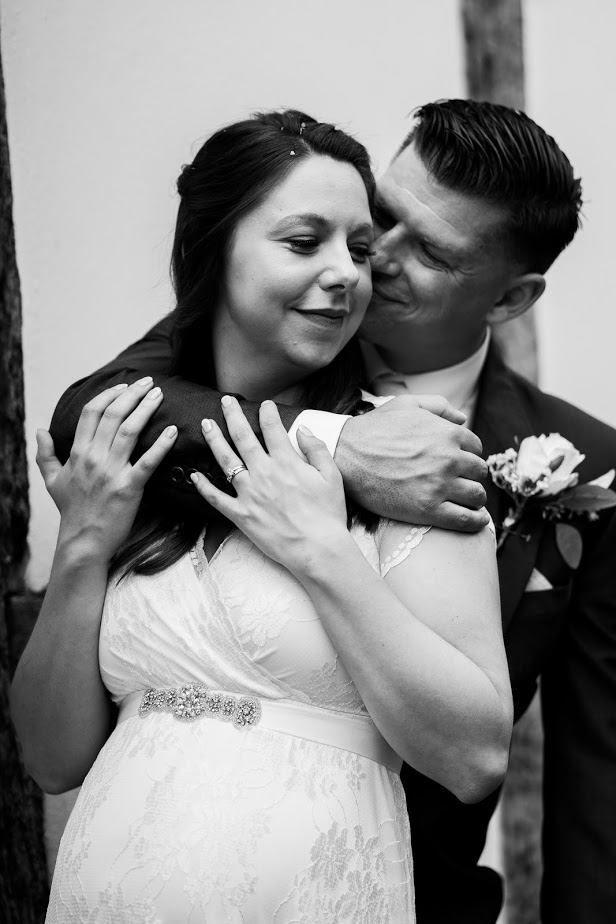 Credits:
Photography: Rob Smith Photography
Flowers: Sister Sister Bouquets
Hair & Makeup: Frankie Rose
Groom's Suit: Peter Posh
Categories: #real-brides, #bridal, #wedding, #accessories,
« Previous: Just Arrived (Nov, 27th 2021)
» Next: Choosing A Maternity Wedding Dress (Dec 28th, 2021)
About Tiffany Rose
Tiffany Rose is dedicated to giving you the chance to wear exciting, elegant, beautiful and well-made clothes during your pregnancy.
» More...
Blog Archive
Made in Britain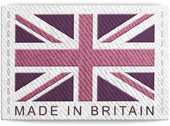 The Tiffany Rose Collection is Designed and Made in Britain
Read more...