Tuesday, June 29 2021
Japanese Garden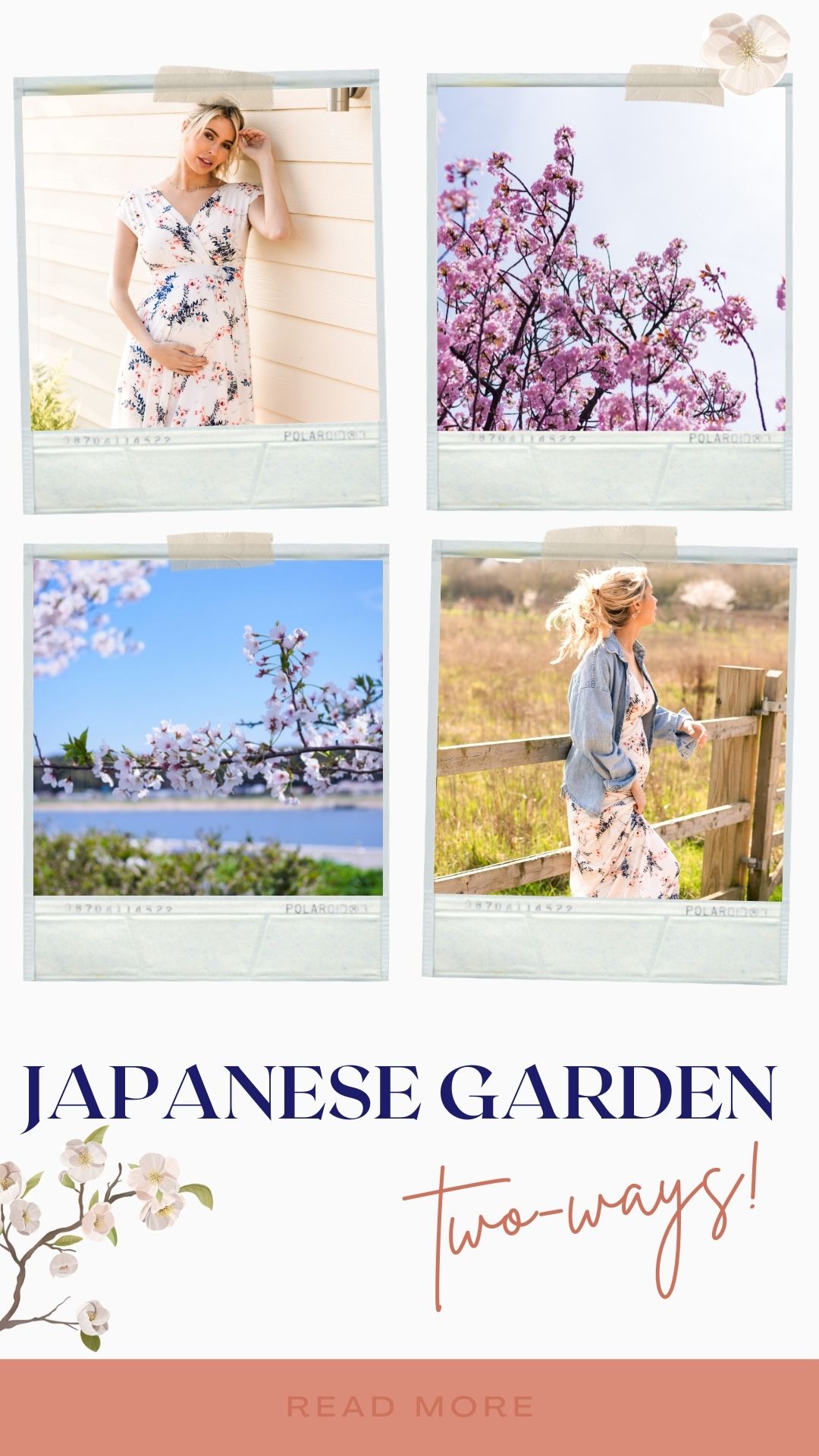 A beautiful floral to work across all seasons, with neutrals or block colour.


We recently worked with pregnant fashion model and influencer Amy Neville of Amy Nev Fashion Diaries. One of the things we loved most about working with Amy was seeing how she styled our popular spring/summer styles. This week's blog post puts a spotlight on our summer floral; Japanese Garden! We're sure you'll agree that Amy demonstrates how our stylish Alana Maxi & Alessandra dress in the print will take you from race days and family parties to exotic holidays with ease.

A little about the print: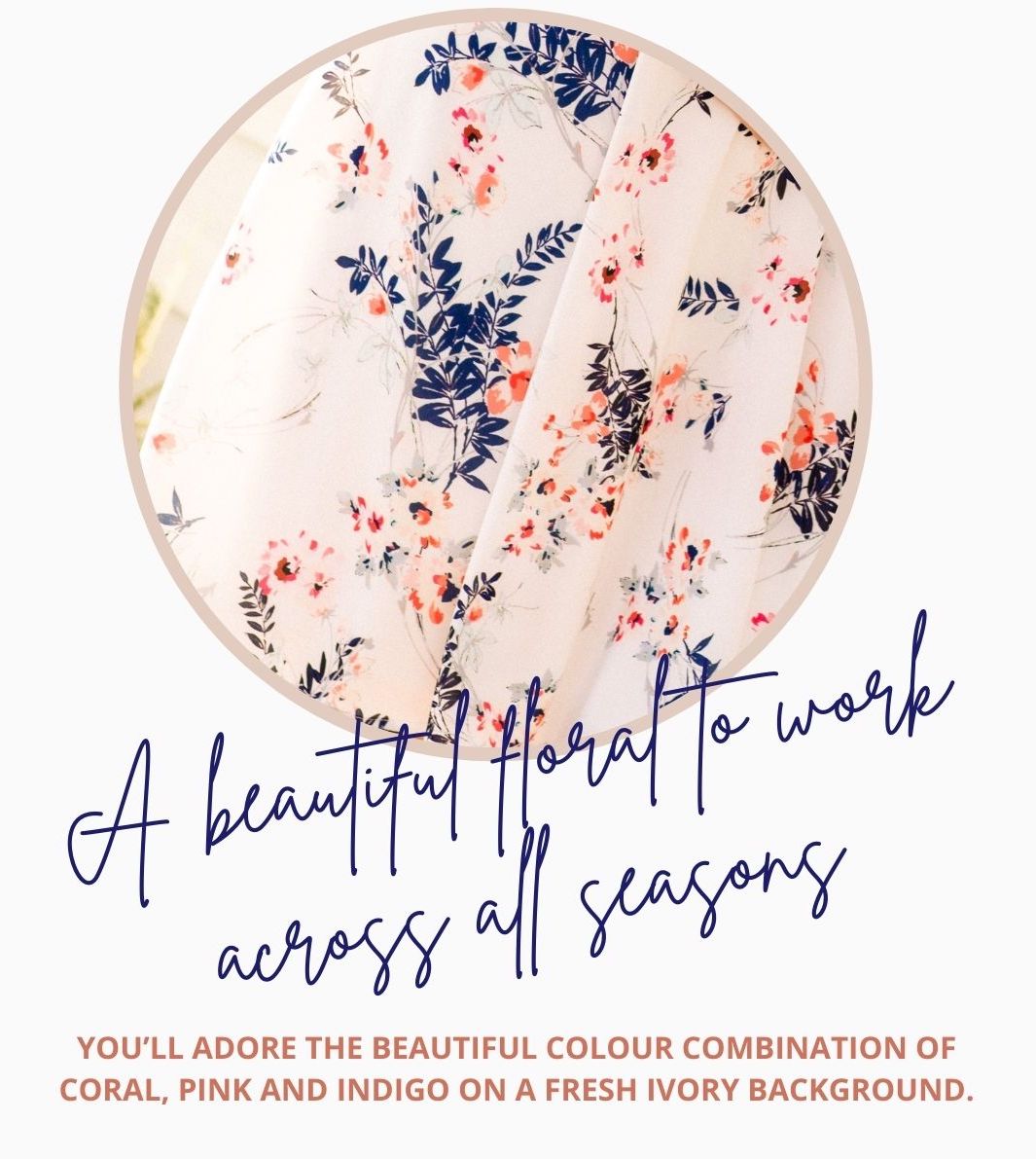 As the name suggests, our beautifully printed jersey is inspired by the orient, with an ivory base and floral print in contrasting blues, pinks and corals, it'll go with just about any accessories! Think neutrals, metallics or block colours.


The flattering cross over neckline is perfect for nursing and the gentle gathering drapes beautifully over new-found pregnancy curves. All of our dresses at Tiffany Rose will see you through every step of your pregnancy and designed with comfort in mind. Whilst the dress is designed as maternity, you'll be able to wear it post-partum too! Both dresses feature the versatile two-way straps which can be worn on or off the shoulders for two different looks, also allowing the dress to quickly become a nursing style whilst breastfeeding.


Alessandra Dress: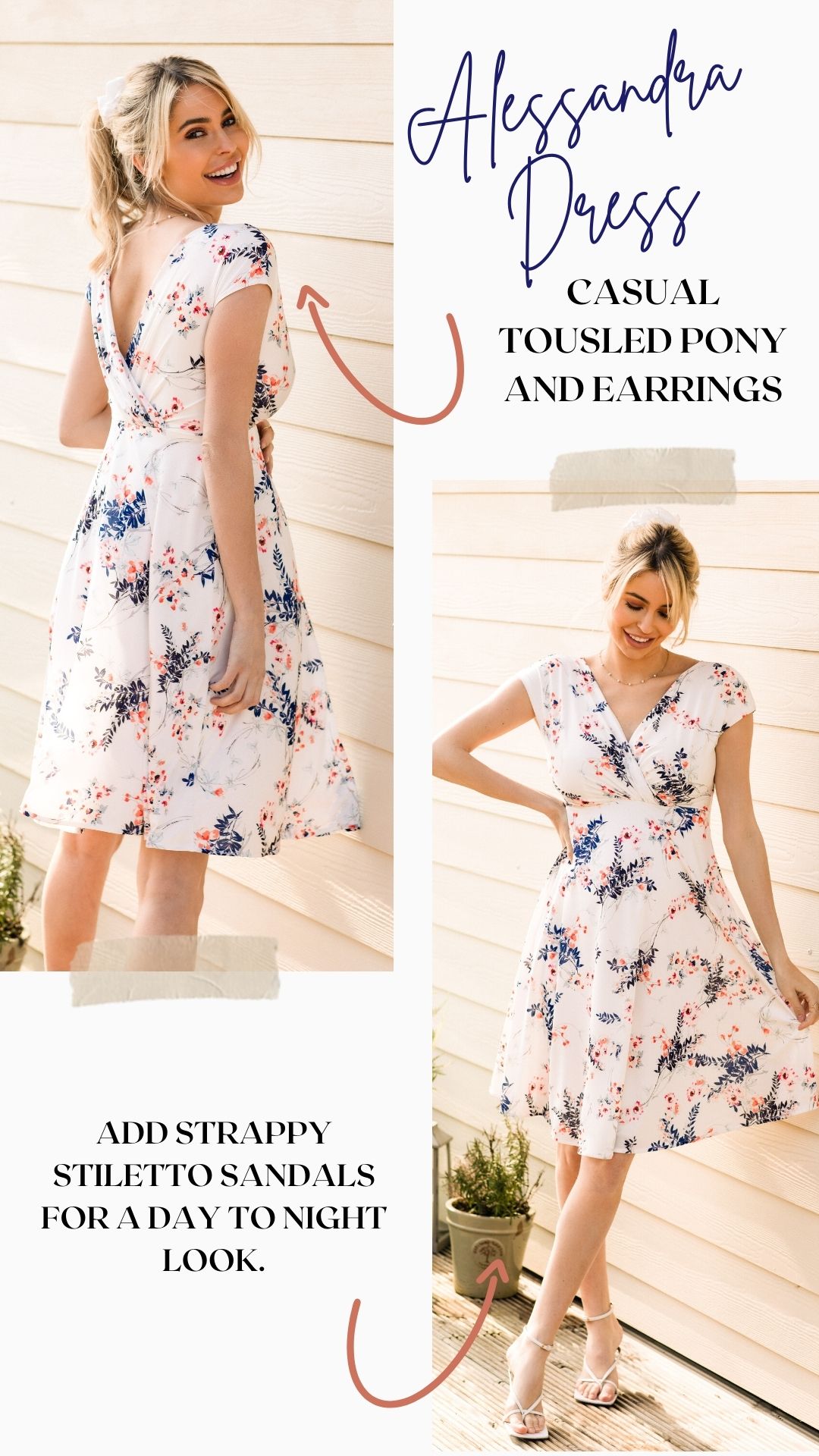 We think we may have just found the perfect gender reveal dress! Amy kept the styling of our Alessandra to a minimum, opting for show-stopping white strappy sandal heels, a dainty necklace and a perfectly tousled ponytail.


Alana Maxi: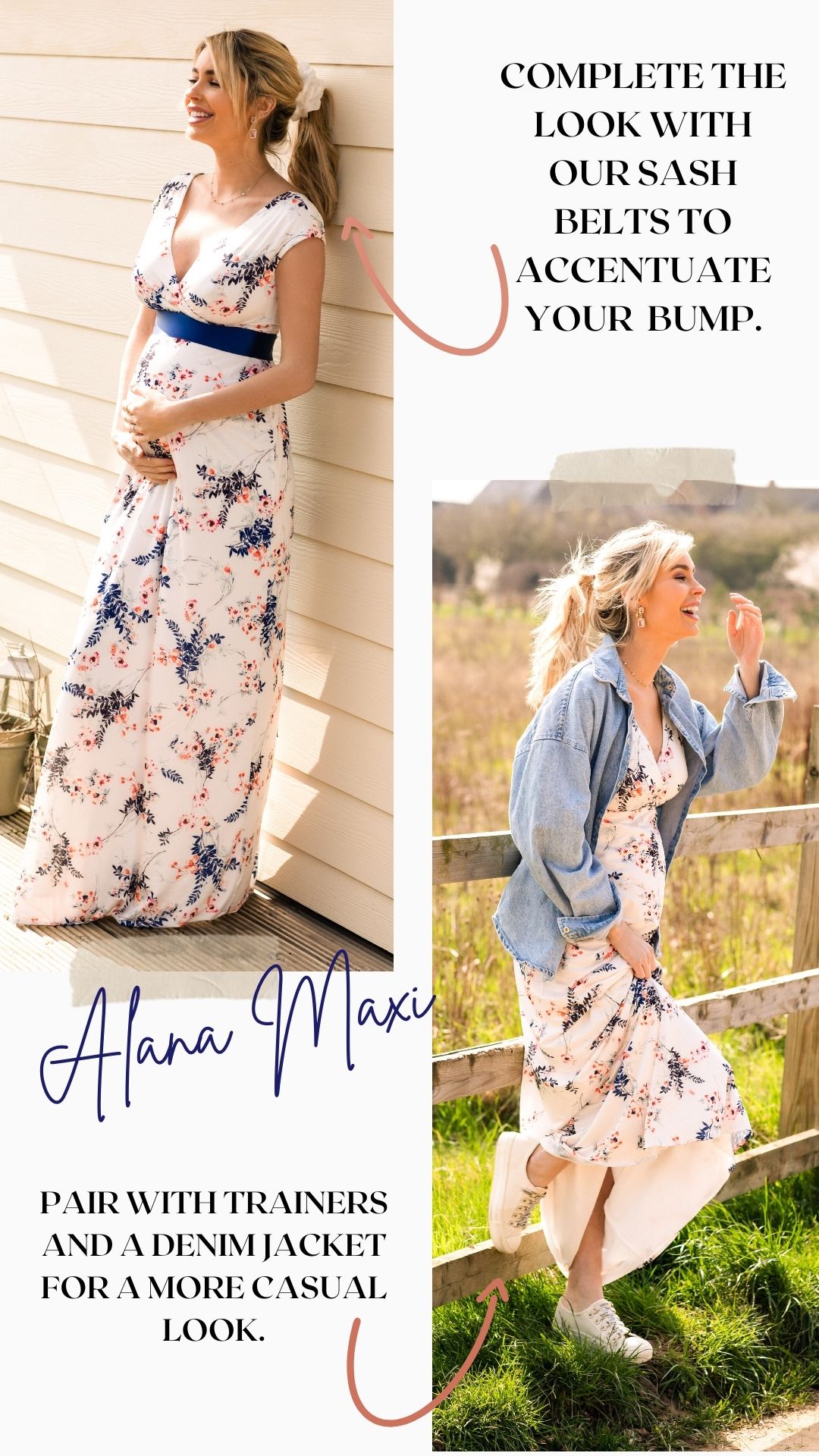 When it came to the Alana Maxi Dress in Japanese Garden, Amy opted to style the dress two ways! We must admit, the maxi dress and our French Blue Smooth Satin Sash looked like a match made in heaven in the first styling session, accentuating Amy's perfect bump. In the second shot, Amy chose to dress down the Alana Maxi dress with a pair of classic white trainers and a denim jacket – the perfect versatile dress that'll take you through all occasions this summer!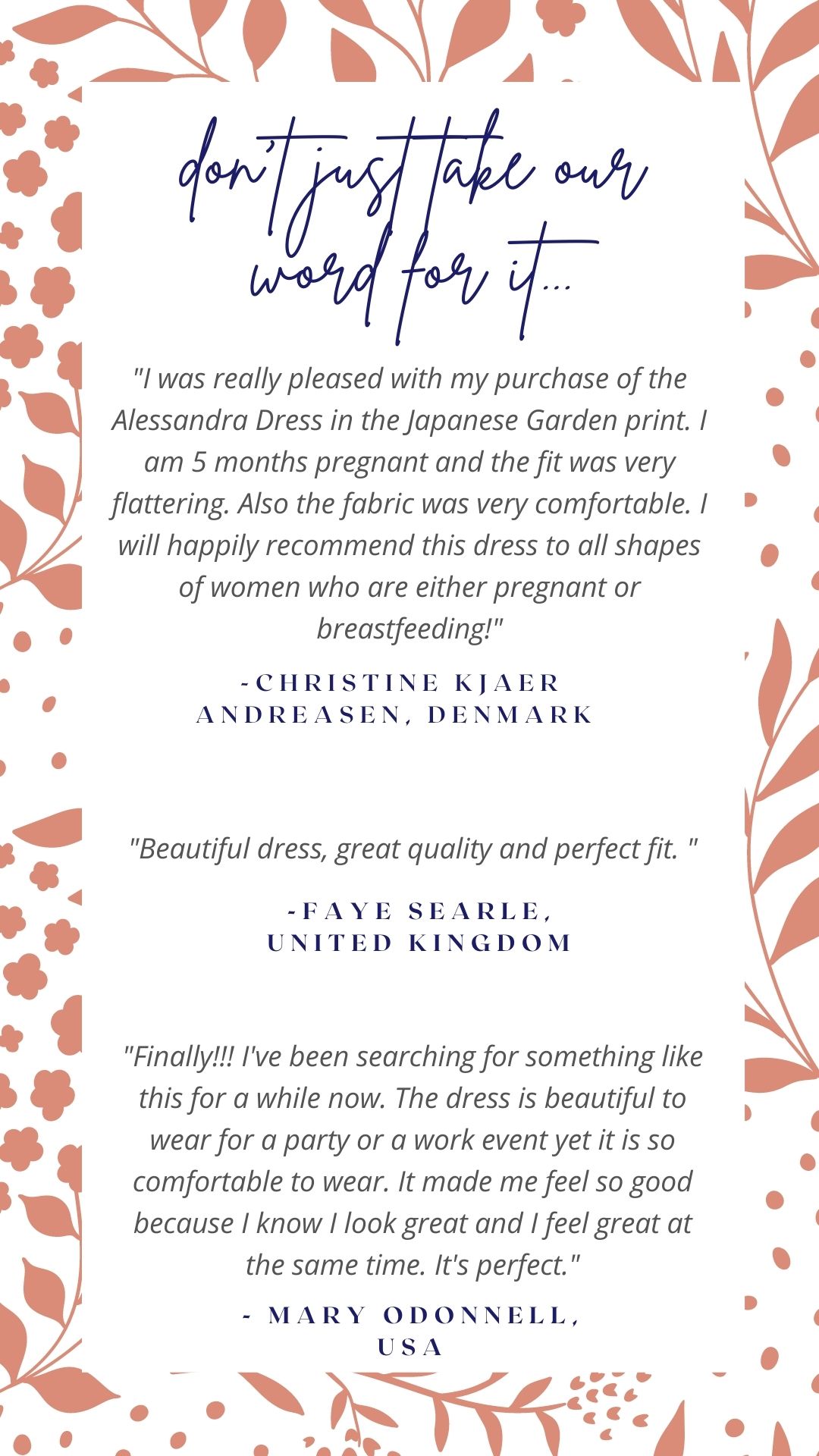 Don't just take our word for it, see what other people have said about our dresses in the Japanese Garden print from all the corners of the globe:


I was really pleased with my purchase of the Alessandra Dress in the Japanese Garden print. I am 5 months pregnant and the fit was very flattering. Also the fabric was very comfortable. I will happily recommend this dress to all shapes of women who are either pregnant or breastfeeding!- Christine Kjaer Andreasen, Denmark


Finally!!! I've been searching for something like this for a while now. The dress is beautiful to wear for a party or a work event yet it is so comfortable to wear. It made me feel so good because I know I look great and I feel great at the same time. It's perfect. - Mary ODonnell, USA


This maternity dress was a fantastic find for a wedding I attended two days after giving birth to our son. A good combination of comfort and style with the added ease to be able to breastfeed by simply slipping the strap down off my shoulder. Although a little on the pricey side it was well worth the money for the occasion and its ease of use. - Ann Dale, United Kingdom


This has been my go-to dress this summer. It's beautiful and makes me feel glorious and sexy and is also very soft and comfortable to wear. The fabric washes well, doesn't need ironing and scrunches up in suitcases coming out looking much more lovely than me after international travel! The cut is very flattering and it dresses up and down with lots of lovely colours to pick out with accessories. Great to feed in and cool in the hot weather. A real gem. - Victoria, New Zealand


Fantastic service, very quick delivery to Australia and a beautiful dress. - Katherine Atkinson, Australia


Beautiful dress, great quality and perfect fit. - Faye Searle, United Kingdom


Have a question for us? Do not hesitate to reach out to our excellent customer service team via:

Email, Facebook and Instagram or Twitter


Or use #TiffanyRoseMaternity.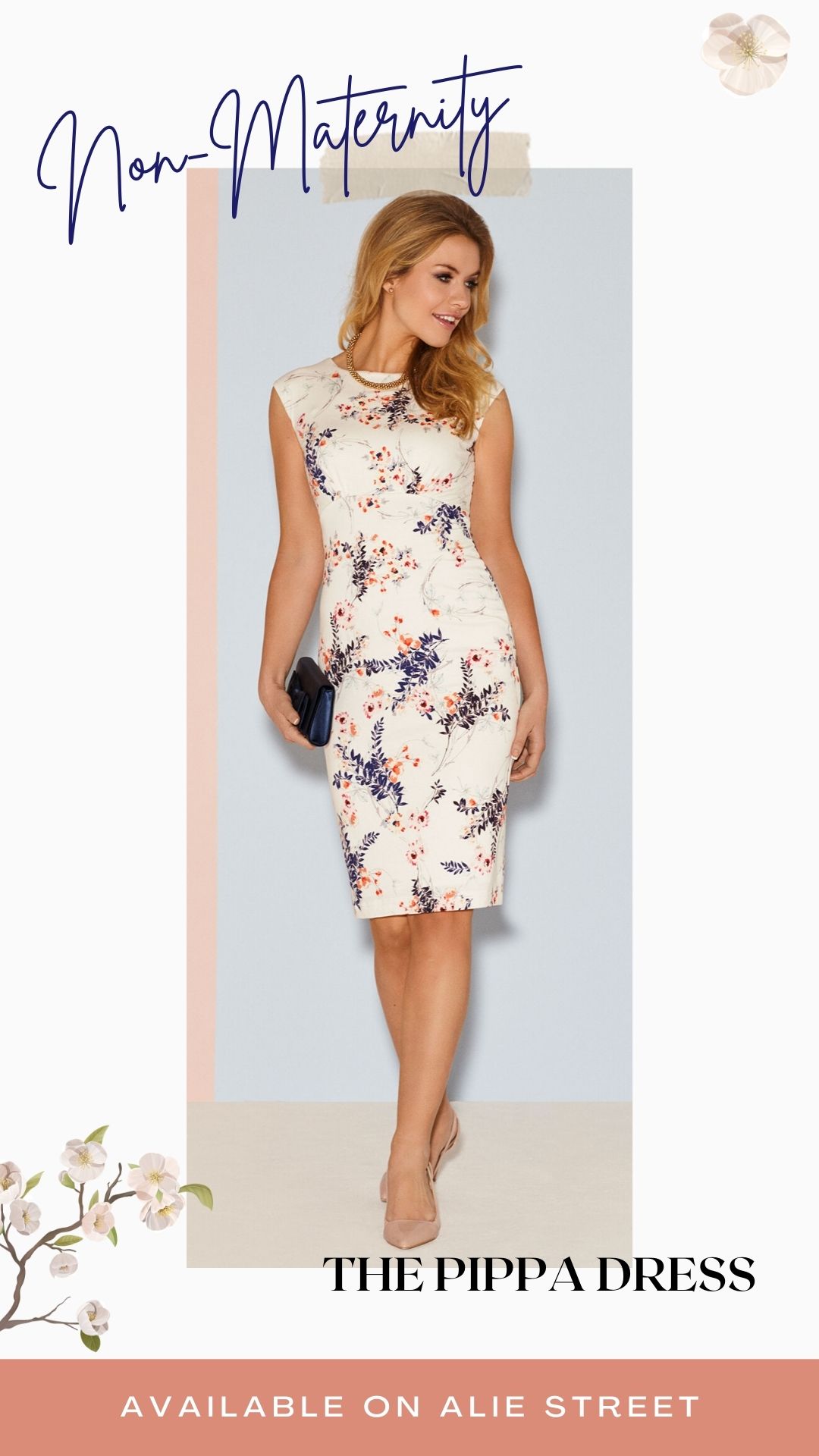 Want this dress but no longer pregnant? Our sister brand, Alie Street has the Pippa in Japanese Garden, as seen above and on the hostesses at Aspall tennis. So we suppose we could say it'll get you Game ready!

Categories: #spring, #summer, #your-style, #baby-shower,
« Previous: Top Beauty Tips for Brides to Be (Jun, 26th 2021)
» Next: A Postcard from Idyllic Iceland (Jul 6th, 2021)
About Tiffany Rose
Tiffany Rose is dedicated to giving you the chance to wear exciting, elegant, beautiful and well-made clothes during your pregnancy.
» More...
Blog Archive
Made in Britain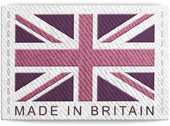 The Tiffany Rose Collection is Designed and Made in Britain
Read more...