Monday, April 17 2023
Blooming & Beautiful
We're very excited to receive these beautiful wedding photos from Nora and her husband, who married in Islington, London. Nora is originally from Hungary and so wanted to style her outfit with a nod to the Hungarian flag - we are in love with her shoes!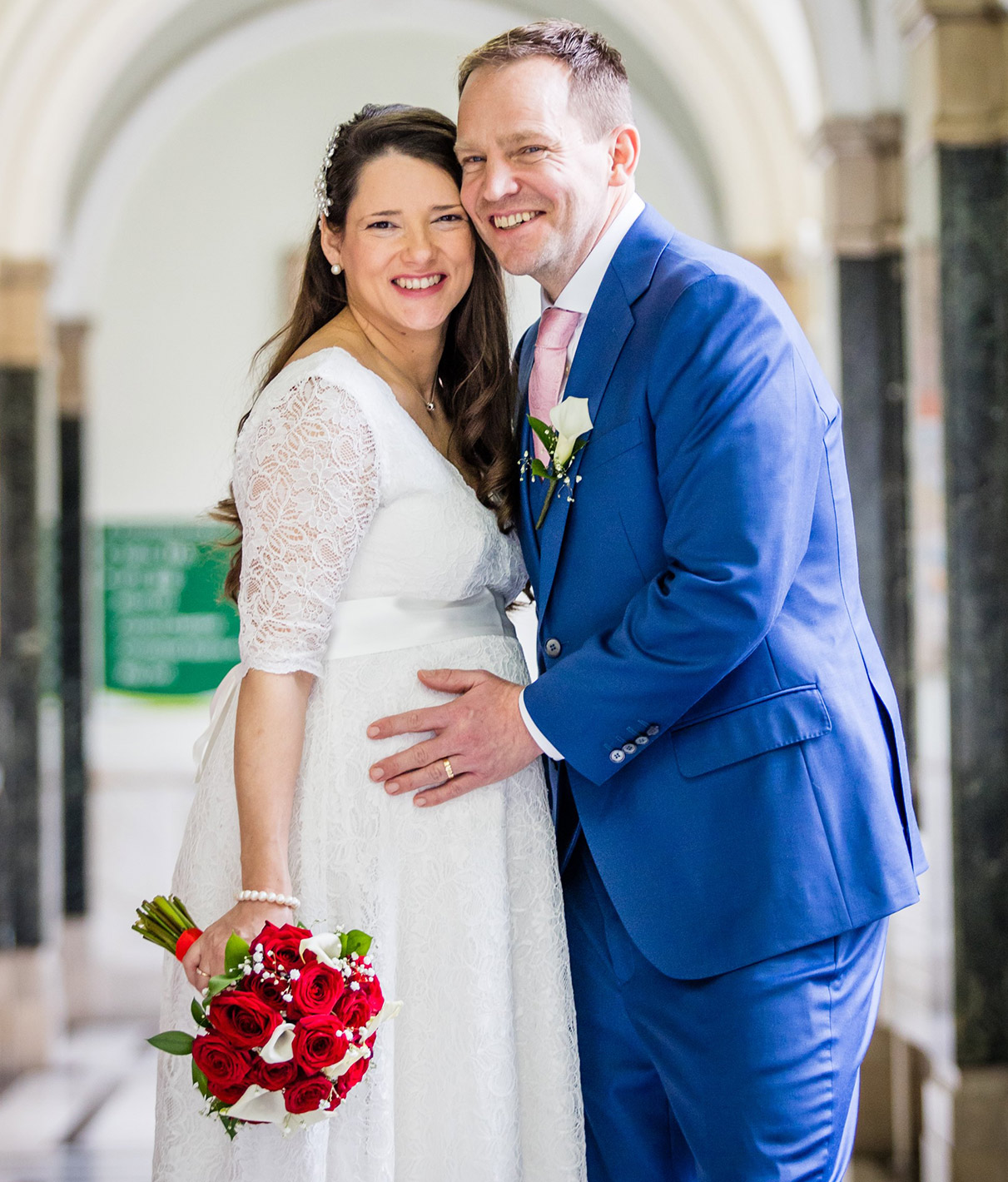 Where did you meet?

We met in London 6 years ago through our mutual hobby inline skating.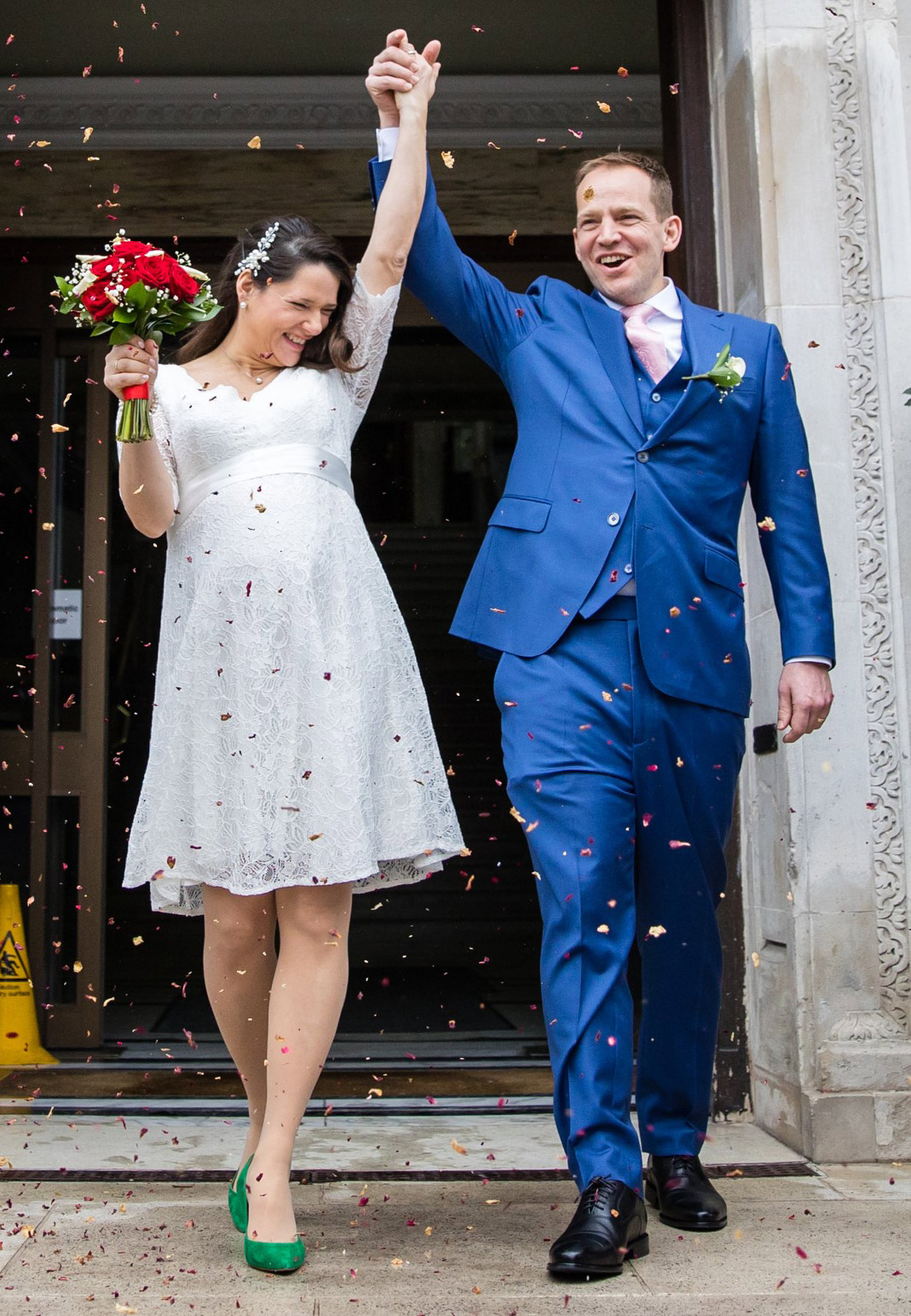 Where did you marry and why did you choose this venue?

We got married in Islington Townhall. We live in the Tower Hamlet area and hence this location worked for us well, also the Islington Townhall is beautiful, friends of ours got married here a year earlier so we knew it was a beautiful venue.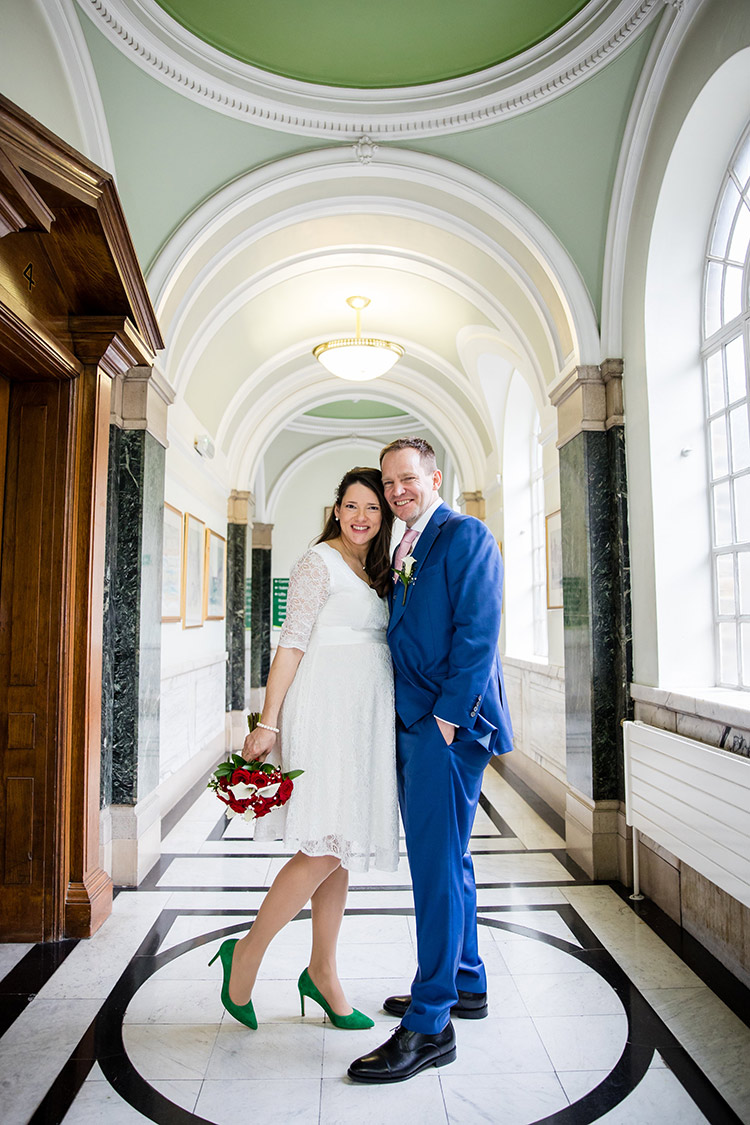 Tell us about the dress!

The dress is absolutely beautiful and is stretchy enough to accommodate my growing bump and breasts; the V cut makes it very elegant. The lacy material is good to cover up any lumps and bumps including my popped-out belly button (unlike satin which is very smooth and everything shows). It is a reasonably heavy material so it creates a nice drop - not blown away with the smallest wind. I loved it and didn't need to make any adjustments before the wedding (like other bridal dresses often do).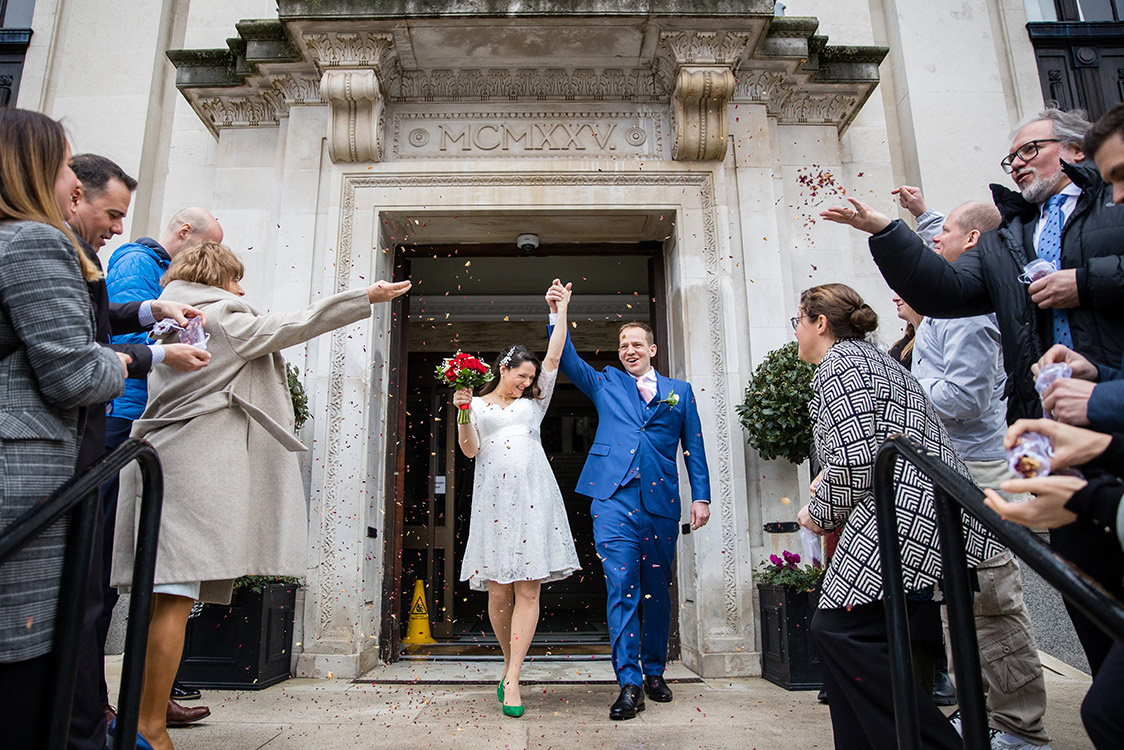 Do you have any advice for other pregnant brides planning a wedding?

My advice would be to not over-think some of these details. Listen to your first choice and instincts. Of course, the dress is super important. When I found the Tiffany Rose website and had 2-3 maternity wedding dresses shortlisted, I then spent an awful lot of time looking for shops to try other dresses, but eventually I went back to Tiffany Rose. My first instinct won! :)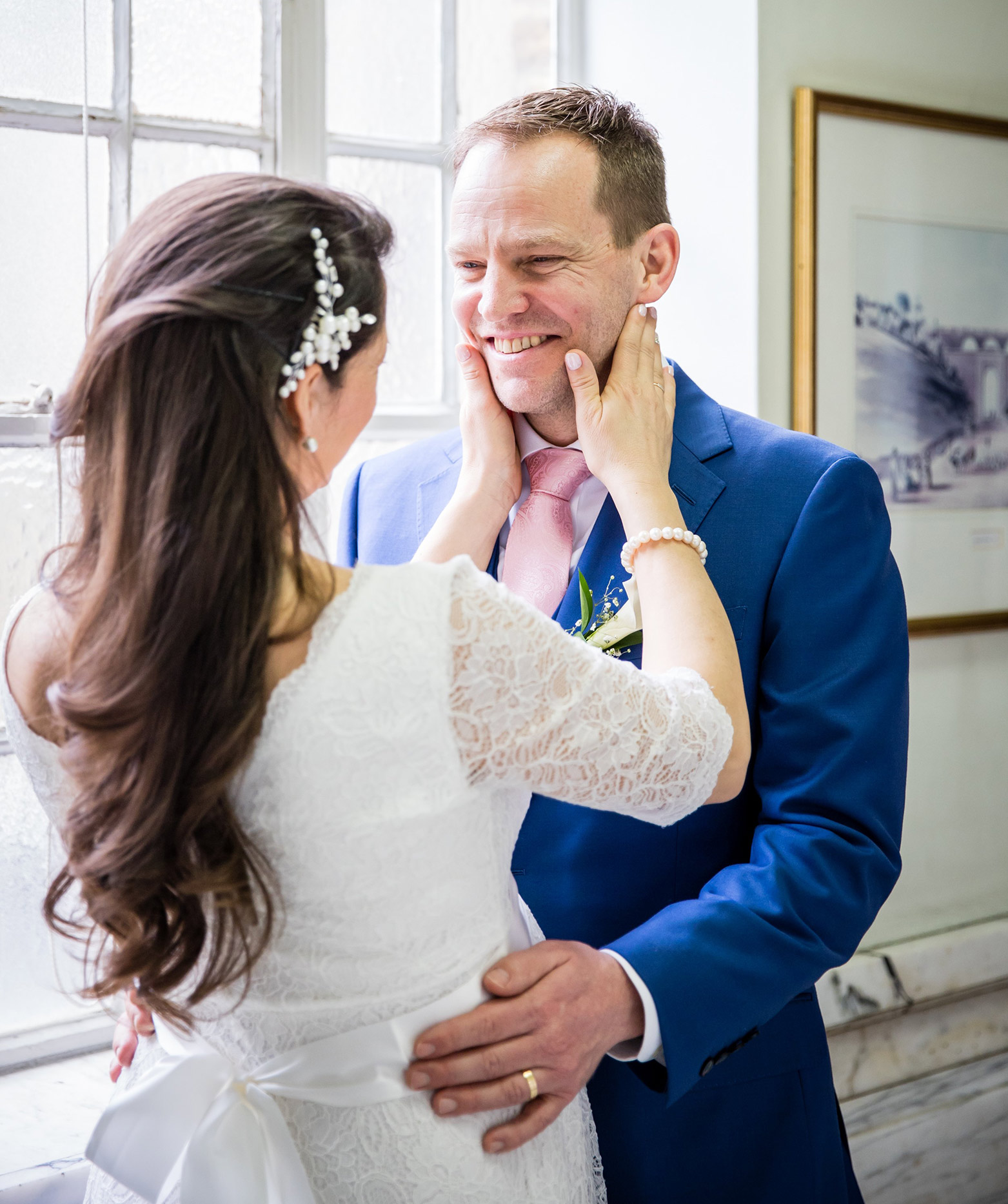 Yes it's good to have an idea of your size, but I think the Tiffany Rose website has great guidance on this and a wide selection for all styles. I ordered 2 different dresses in the same size and returned one, I just wanted to try both, but the first idea won.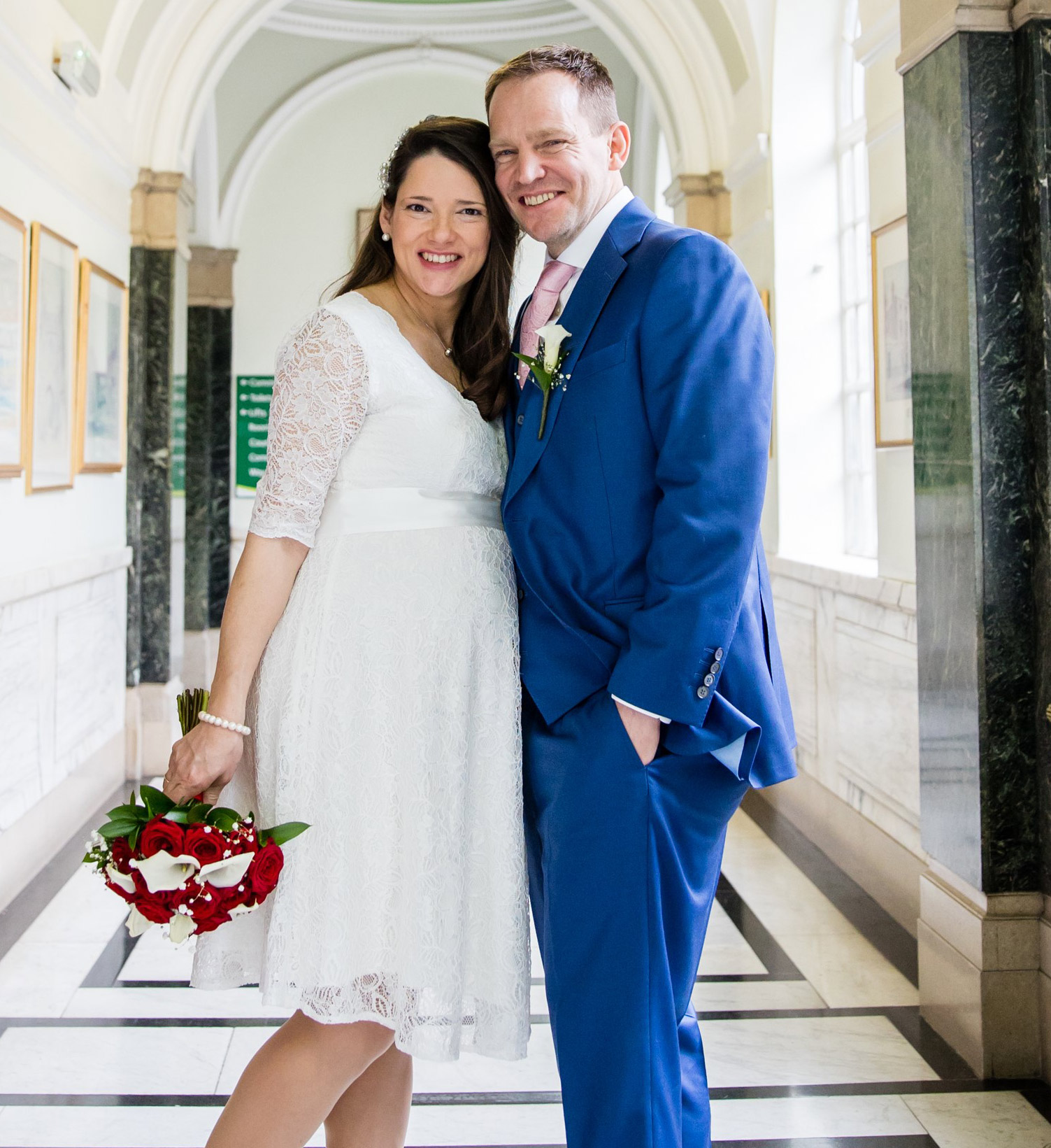 Any other fun facts to share with us?

I ordered a red silk sash to go with the dress but I ended up using a white one in the end. Because I am Hungarian originally, I carried a red flower bouquet and wore green shoes (and of course my white dress) to refer to the Hungarian flag colours 🇭🇺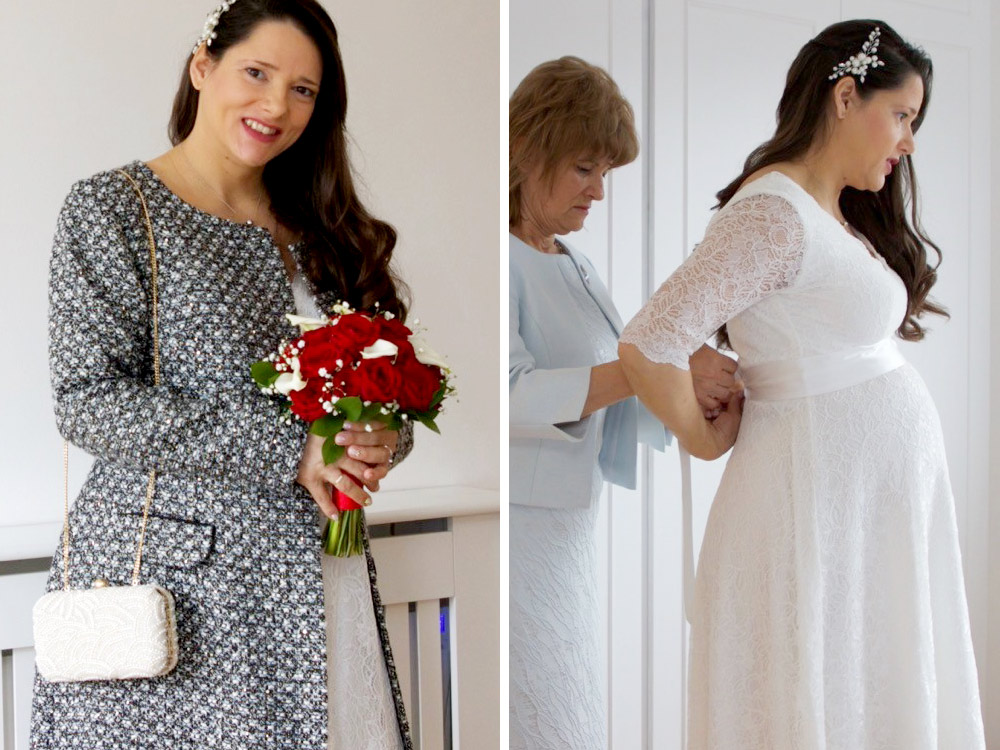 Get The Look
Full of personality for your special day, our 1950s inspired maternity wedding dress is fitted to the waist with a full skirt to smooth over your growing curves.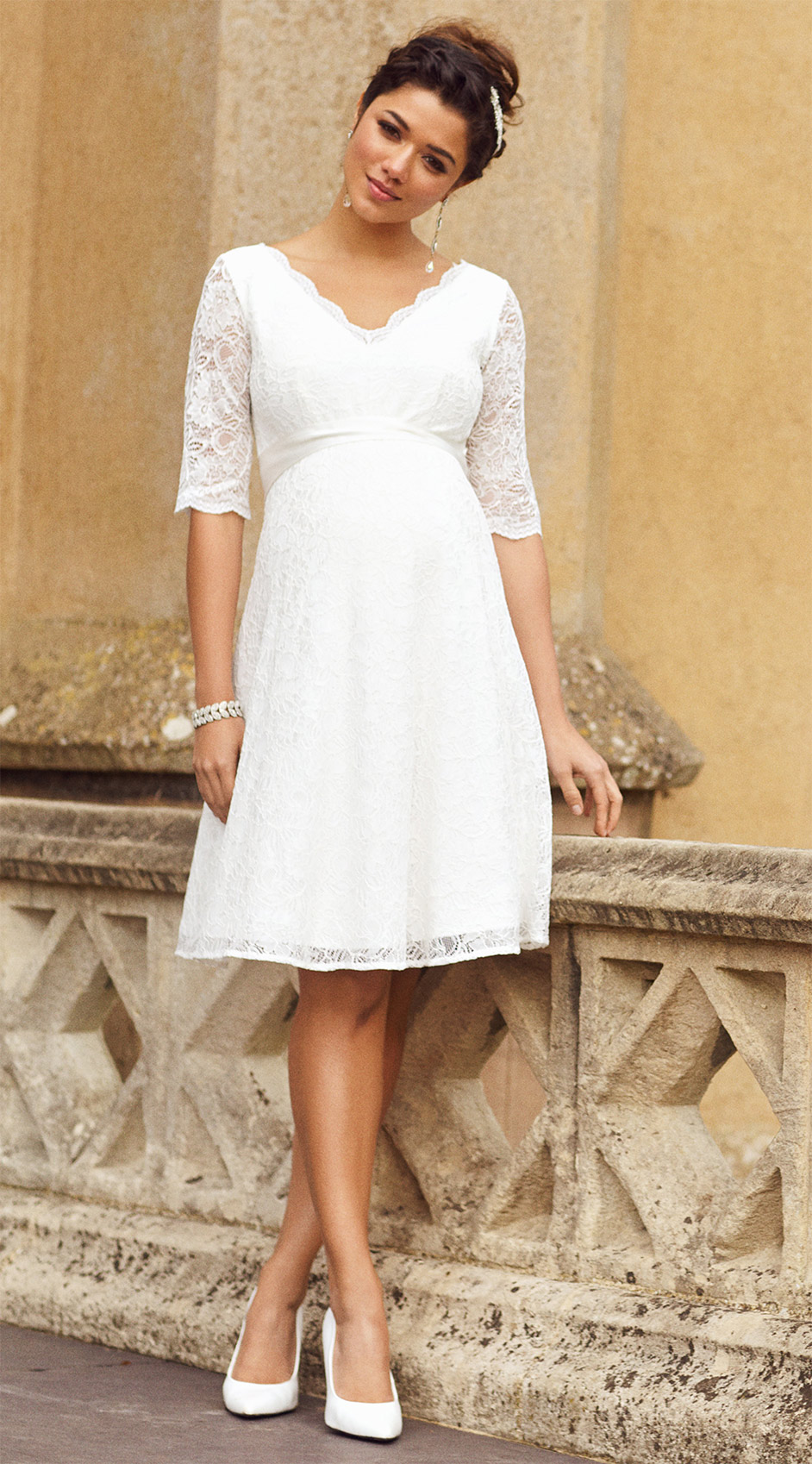 A dreamy way to celebrate your special day, from ceremony to wedding breakfast to first dance. Our stunning lace dress is lined in premium jersey for ultimate comfort. With a stylish deep V neckline to the front and back for a touch of sultry glamour, just add vintage blooms.


Noelle Maternity Lace Dress in Ivory White >>
Tiffany Rose Wedding Dresses >>
Categories: #real-brides, #wedding,
« Previous: 20 Years of Helping Mamas (Feb, 20th 2023)
» Next: It's Party Time! (Apr 25th, 2023)
About Tiffany Rose
Tiffany Rose is dedicated to giving you the chance to wear exciting, elegant, beautiful and well-made clothes during your pregnancy.
» More...
Blog Archive
Made in Britain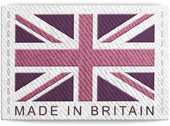 The Tiffany Rose Collection is Designed and Made in Britain.
Read more...