Tuesday, April 25 2023
It's Party Time!
Are you planning a Baby Shower and looking for tips? Introducing Pallavi Seth, a bridal makeup artist who lives in Brisbane, Australia. Pallavi is somewhat of an expert as she's organised both her Baby Showers over the last few years and each time she chose to wear Tiffany Rose - she clearly has great taste :)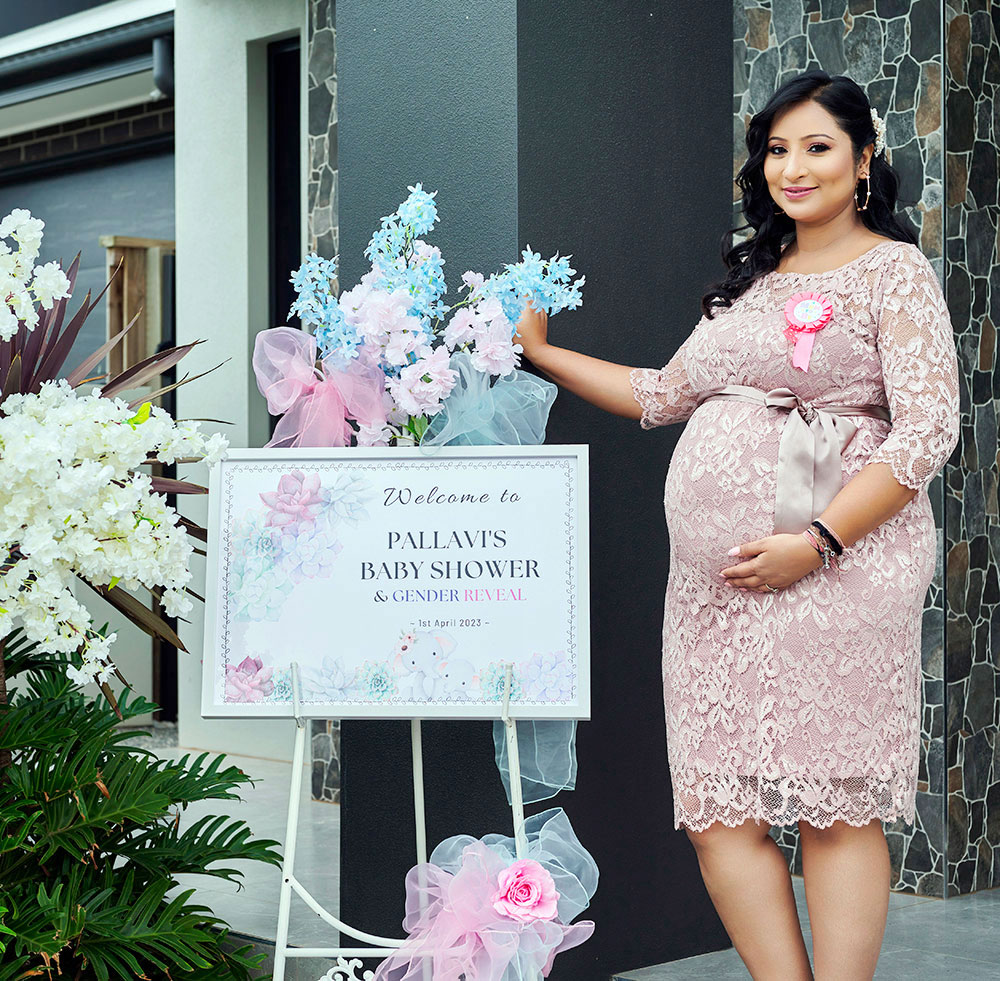 Pallavi decided this Baby Shower was also to be a Gender Reveal. And she's having a beautiful baby girl!



Tell us about your Baby Shower...

So, my journey with Tiffany Rose started 8.5 yrs ago when I bought a baby shower dress when I was pregnant with my son. I visited a local stockist in Brisbane, Australia. I was so happy with it, I could even wear it after my baby was born and I still have it in my closet now, as good as new.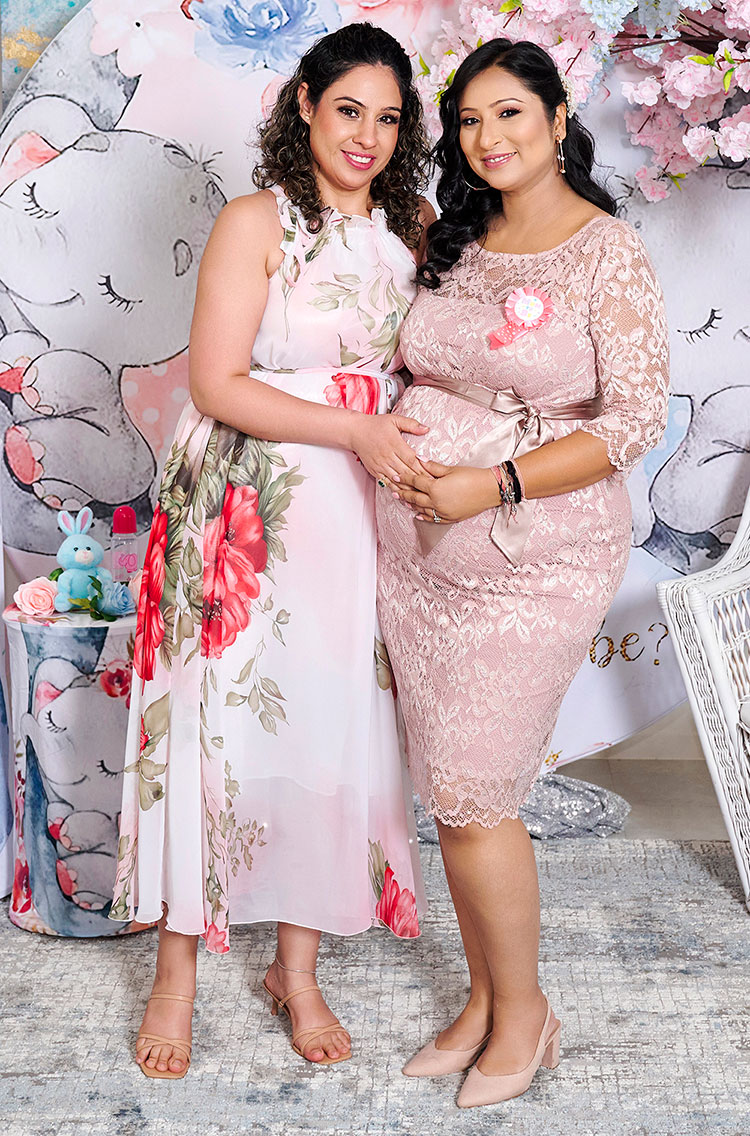 I was very happy to choose the same style again for this pregnancy, but in a different colour. This time, I wanted to combine my baby shower with a gender reveal, so I loved the idea of wearing a pink maternity dress and my husband and son wearing blue shirts. I think this idea worked really well with the whole theme. The vintage rose pink colour was such a perfect pink for me, it looked stunning. I got so many compliments on my dress.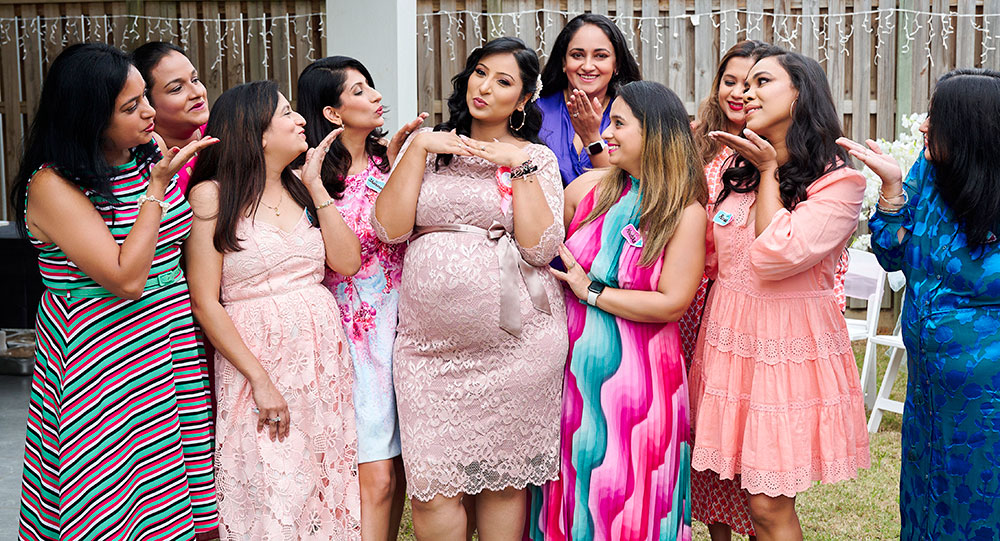 What made you choose this dress for your baby shower?

I chose to buy my maternity dress from Tiffany Rose (again) for the following reasons...
it's very comfortable
it looks so rich, classy, and formal
it has the right amount of stretch
so easy to choose the sizing online
the delivery is super quick
the packaging is great
I can wear the dress even after I lose my baby belly
it's completely worth the money
I felt beautiful wearing it
I think all mums-to-be should consider comfort while choosing their baby shower outfit. With Tiffany Rose you get pretty dresses with comfort...what else do we need? There are a lot of things one should consider while planning a baby shower... first of all a theme.

Tell us more about your Baby Shower theme.

My theme was based around a gender reveal, so it was blue and pink with baby elephants. My invite, my decor, my welcome board, my give-aways, my cake, everything was based around that.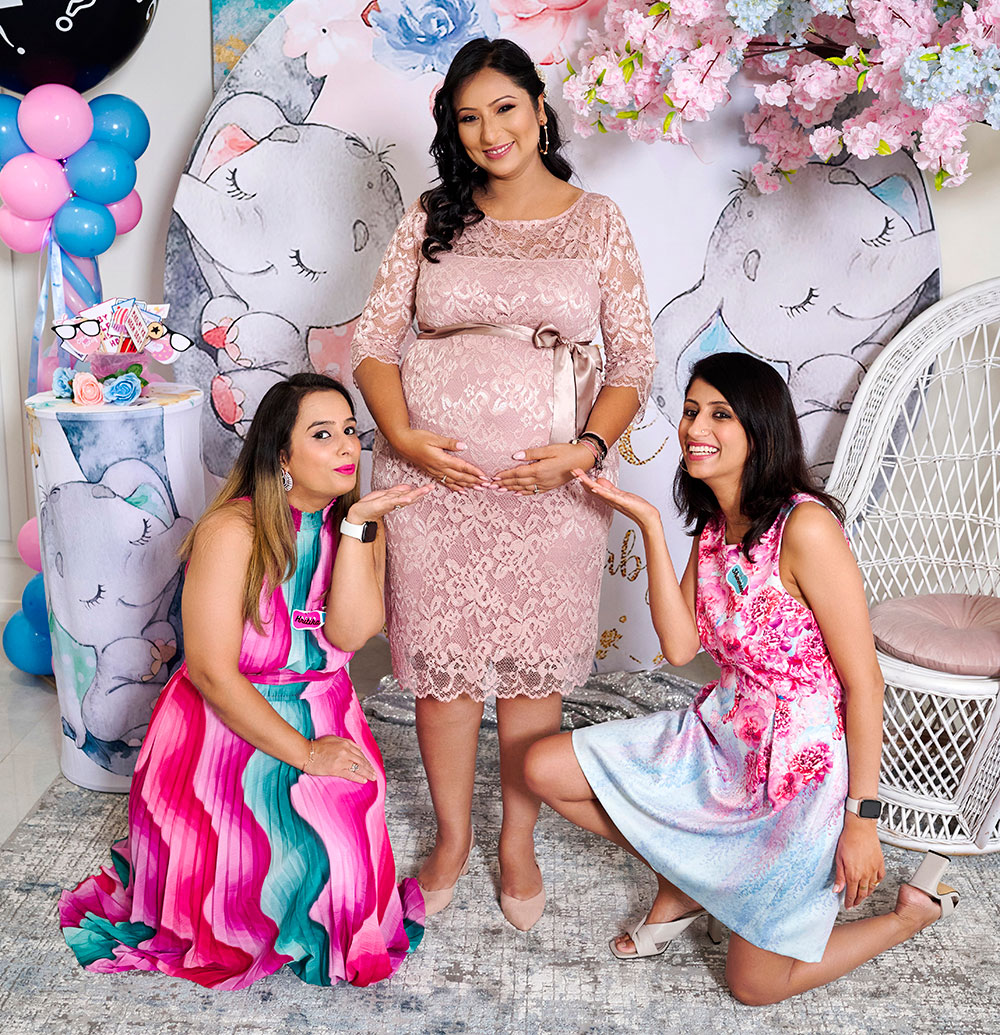 What tips do you have for other Moms planning a Baby Shower?

I opted to hold the party at home so I was relaxed and in my comfort zone... I feel it's best to do it at home or your backyard if you have space, or a nearby venue.

I researched the decor first as that's the main part to consider. Be careful to avoid talking to too many vendors as that might confuse you. Just choose the vendors who have done similar themes before to avoid disappointment on the day. I only spoke to 2 decorators and finalised one. She gave me the perfect dreamy and classy baby shower decor that I could have ever wanted.


I decided to outsource everything this time, so I could be free and enjoy the party.

I chose an evening time so I only offered finger food and snacks for catering.

I chose my cake lady, asked her what she could do around the theme and decided on a design. I kept the cake as a back-up for the gender reveal incase my other balloon reveal didn't arrive on time.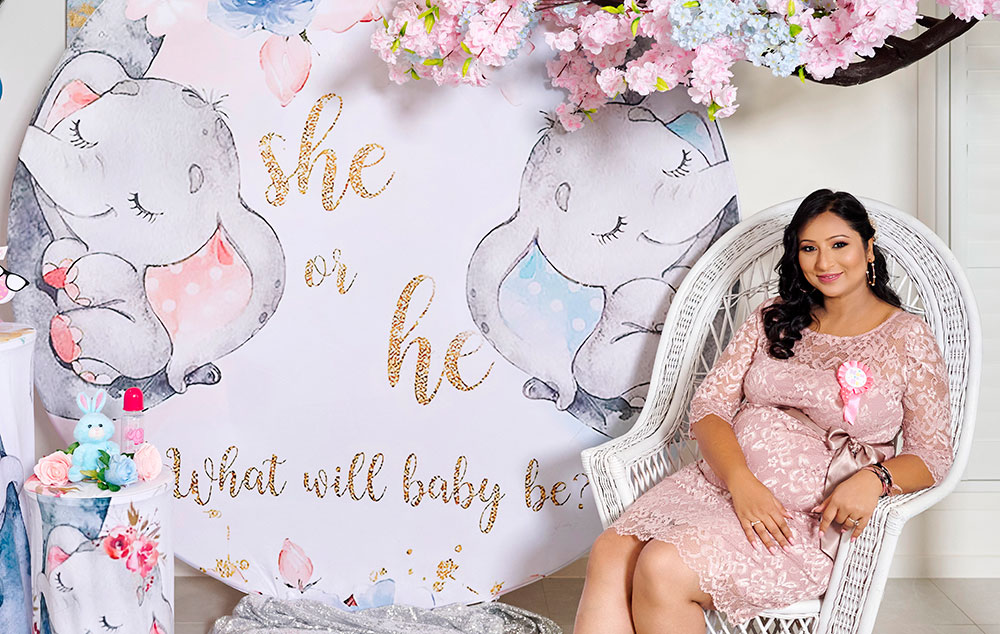 We had a wonderful photographer. This was very important to me so he could capture all the beautiful moments.

Two of my besties arranged all the games and other things required for the day.

Overall it was just perfect and how I wanted it to be.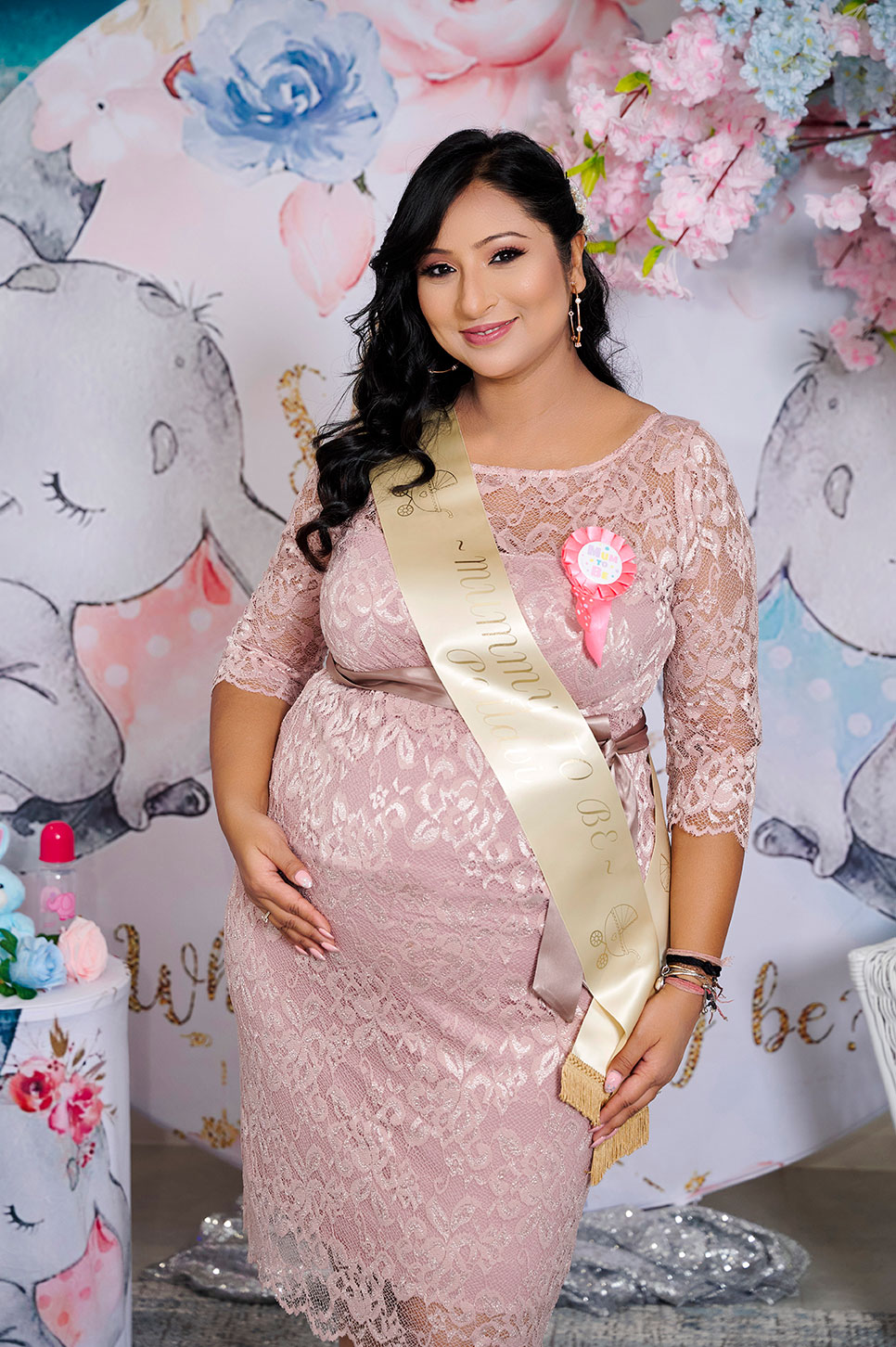 Thanks to all my vendors listed below:

Makeup n hair for me - @makeovers_pallaviseth (myself) (Makeovers by Pallavi Seth)
Pallavi's Outfit - @tiffanyrosematernity (Tiffany Rose Maternity)
Decor - @weddingandpartytrends (Wedding and Party Trends)
Official photographer- @shaandaarphotos (Shaandaar Photos)
Catering - @curryncaskfv (Curry n Cask)
Props and artwork - @sharmeenthomasofficial (Sharmeen Thomas Makeup and Henna)
Emcee/party host - @thebollywoodhost (Sharmeen Thomas - The Bollywood Host)
Games host - @kritikasehgal_kittu (Kritika Chopra)
Pop up gender reveal balloon - @sparklesurprize (Sparkle Surprize)
Cake - Sweet Treats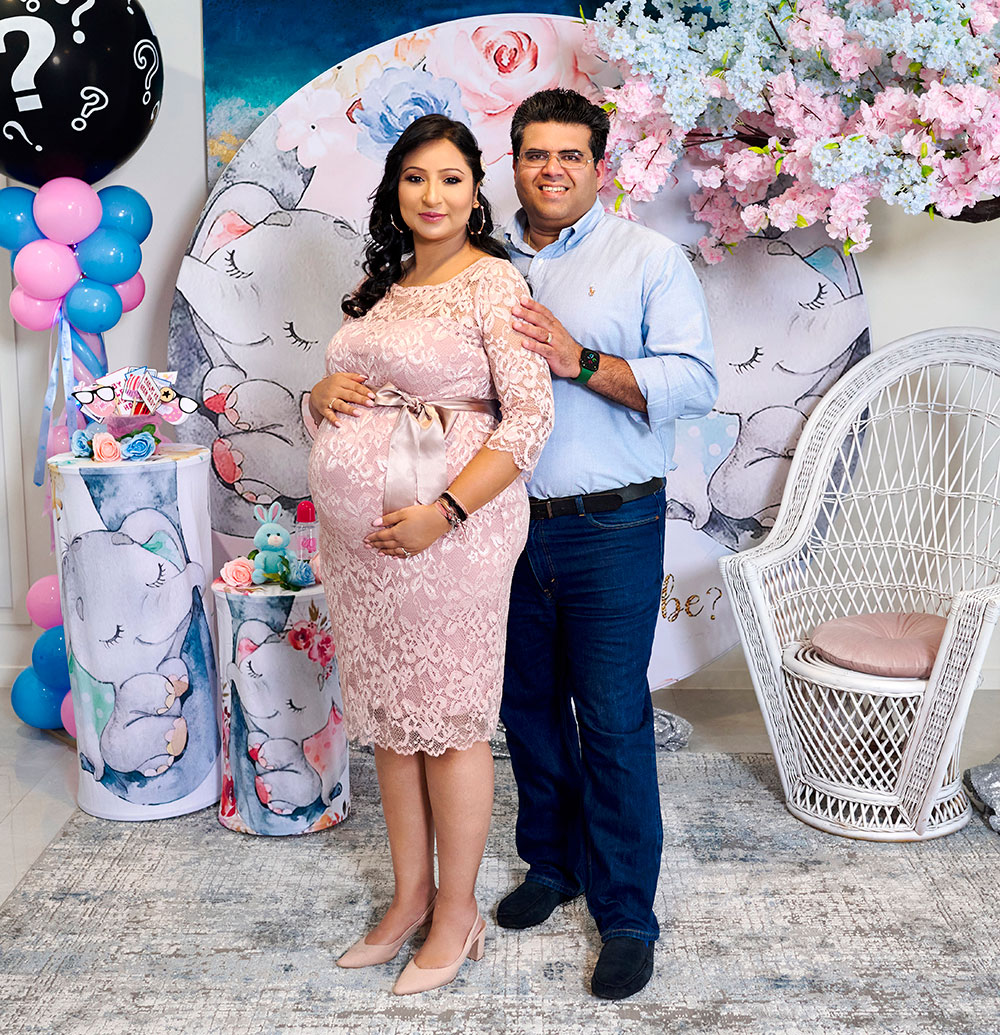 SHOP BABY SHOWER MATERNITY DRESSES >>
Categories: #baby-shower, #gender-reveal, #your-style,
« Previous: Blooming & Beautiful (Apr, 17th 2023)
» Next: Love in Melbourne, Australia (Jun 5th, 2023)
About Tiffany Rose
Tiffany Rose is dedicated to giving you the chance to wear exciting, elegant, beautiful and well-made clothes during your pregnancy.
» More...
Blog Archive
Made in Britain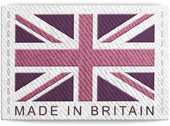 The Tiffany Rose Collection is Designed and Made in Britain
Read more...