Thursday, July 07 2022
A Baby Shower in India
At 8 months pregnant Neha was worried her baby shower may never happen due to the number of times they had to reschedule. But we were thrilled for her that it did, and they made it a very special event with plenty of games involved! Neha chose to wear our Tiffany Rose Mia Maternity Dress in Silver with a matching Smooth Satin Sash in Charcoal.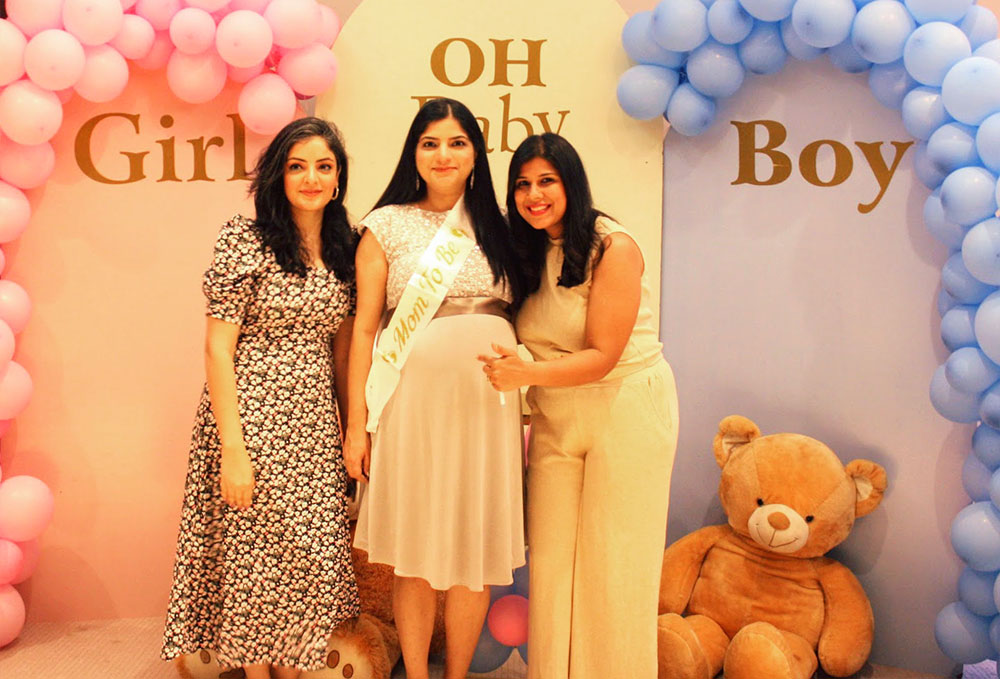 Tell us all about your Baby Shower! Did you have a Theme?

Our baby shower plans went through many rescheduled dates, venue changes, catering changes, and decor changes amidst our work schedules. At one point I was not sure we would be able to pull it off in time as I was already at the end of the 8th month of pregnancy. However, I am so glad everything fell in place so nicely at the right time!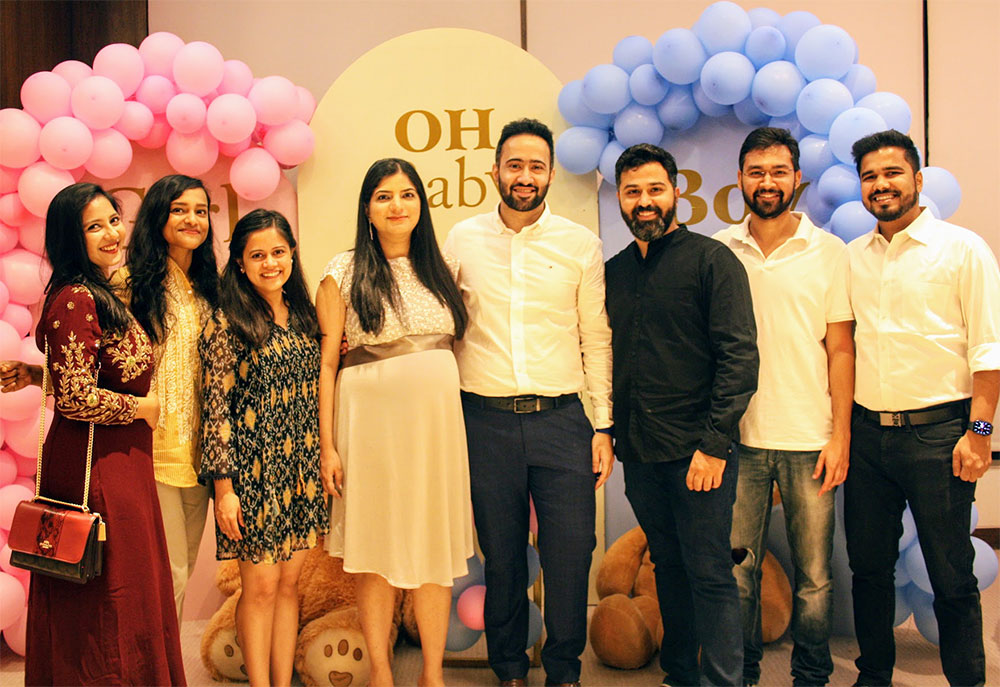 The Mia Maternity Dress made it so much more special. When I tried it on I just knew I had found the perfect dress for the occasion.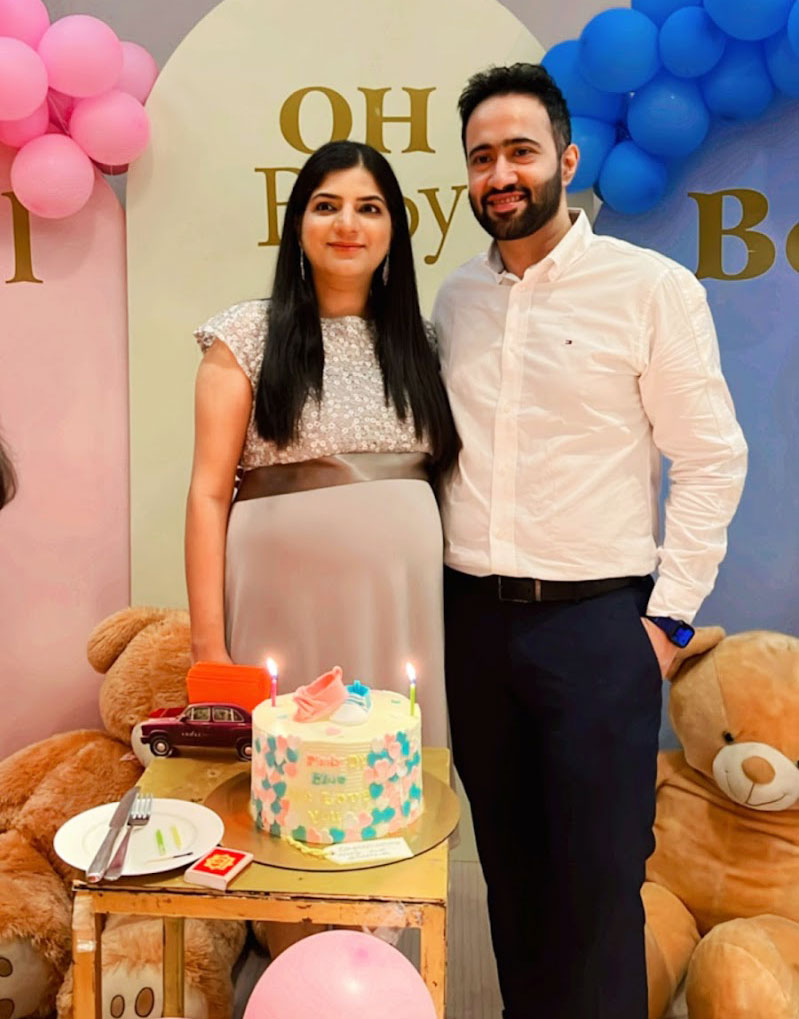 We do not know the gender of the baby yet and hence the theme of the baby shower was "pink or blue ... We love you!" (As you can see on the cake as well) to build the excitement around the gender of the baby. We had pink and blue decor and played several games around the theme.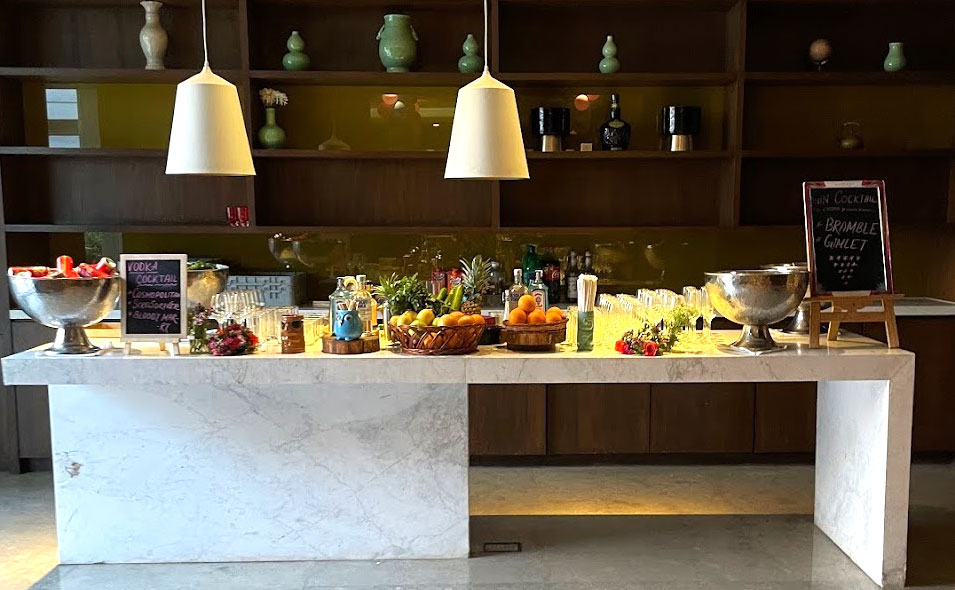 All the guests were asked to select their team "Team Pink" or "Team Blue". We also had all guests recommend a Boy and/ or a Girl name to the parents to be. My husband took care of the venue, decor and logistics while my sisters hosted the occasion with a lot of fun games including - Measure mom's belly, make baby out of clay dough, Diaper changing game, Memory game, who knows mom the best. We had invited our closest friends and family for the baby shower.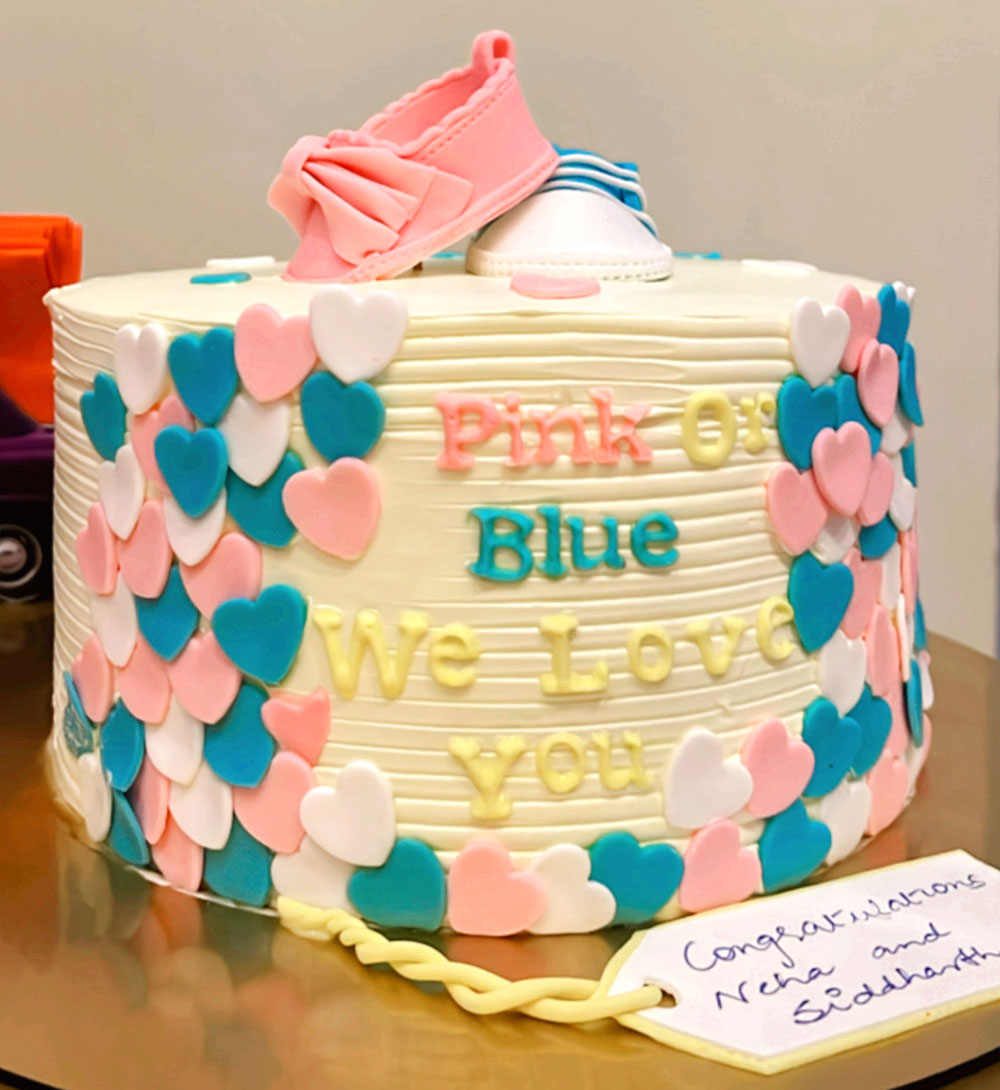 Tell us about why you chose the dress and why you loved wearing it.

I chose the knee-length Mia maternity dress for my baby shower. I wanted a neutral-coloured dress for my baby shower that would be classy yet comfortable and the dress just checked all boxes perfectly. I had purchased the dress early in my pregnancy and I was a bit apprehensive about whether it would still fit me in my 34th week - but it fit me beautifully. I ended up receiving a lot of complements about how the colour of the dress complimented my pregnancy glow. Even the pictures came out so well!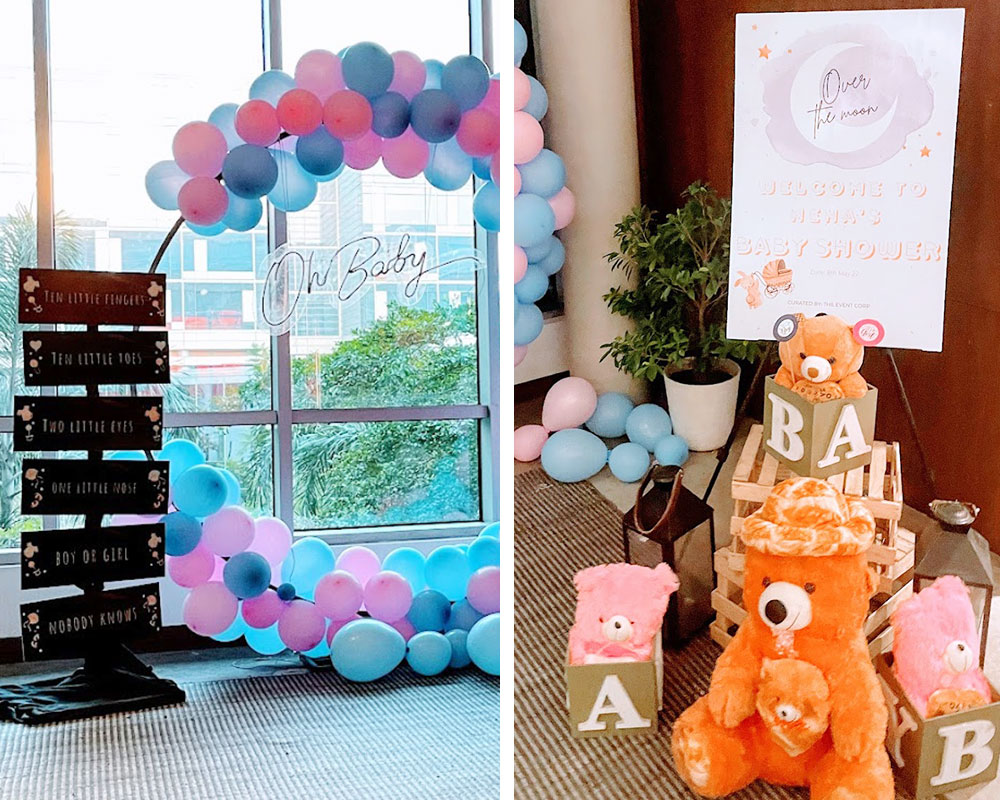 What tips do you have for other Moms planning a Baby Shower?

(Even if you are in double mind) Do have the baby shower and click lots of photos - They will be a great memory later on! And you will be so glad that you had one. Let your closest friends/ family plan the baby shower. There is a lot going on, you cannot be stressing about planning a baby shower. Set your own rules of how you want the baby shower to be (E.g., Girls only/ or Co-ed, Traditional/ modern, Any rituals/ No rituals) Pamper yourself with a beautiful and comfortable dress - Mom-to-be deserves to feel beautiful :)


Get The Look

Party ready in stylish silver tones, our Mia Sequin Maternity Dress will leave you feeling beautiful and confident at every special occasion.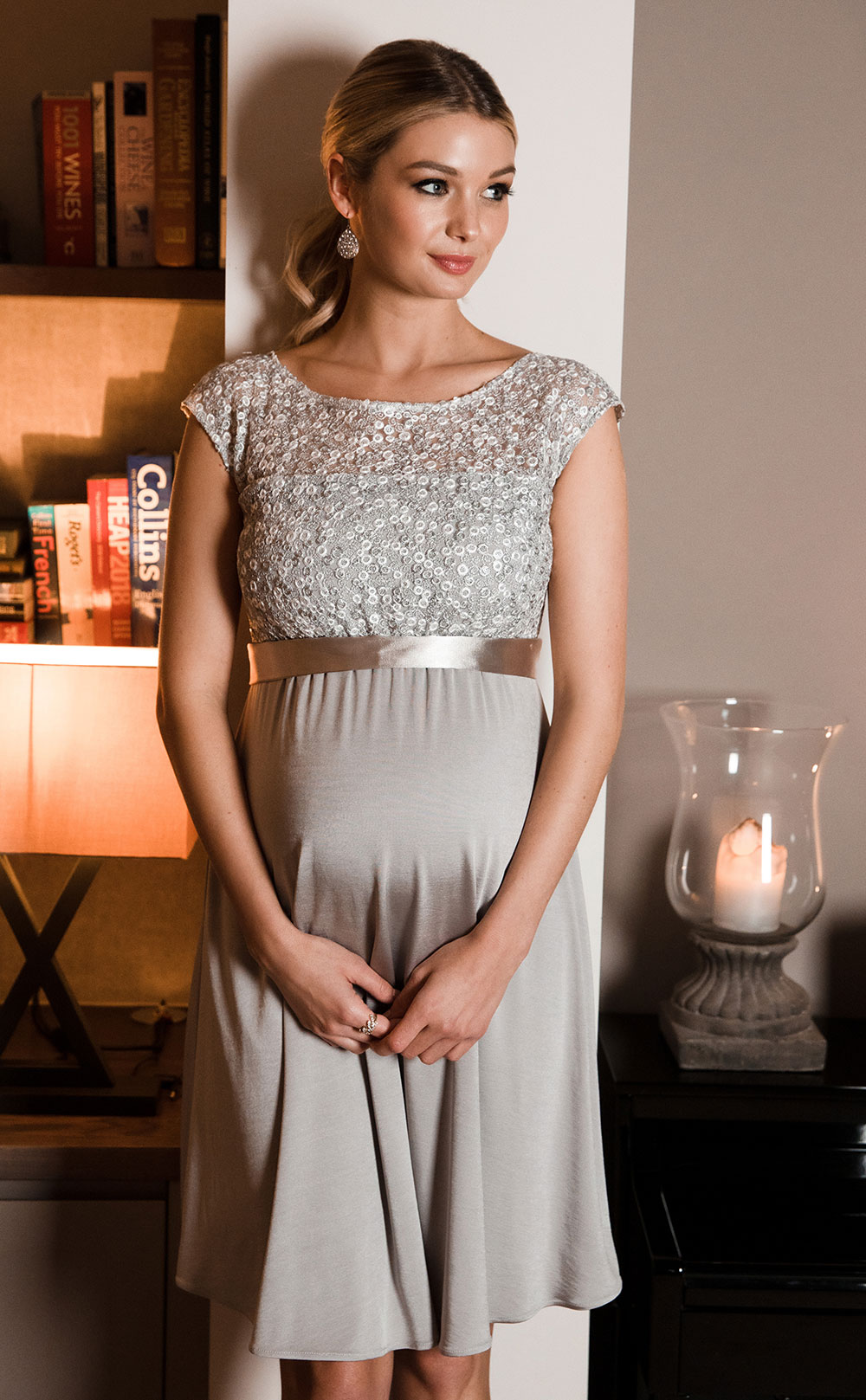 Designed with a luxurious sequin embroidered bodice and lightweight skirt with a subtle shimmer that glides over your bump. Cinched at the waist to fit and flatter your pregnancy curves, add a Satin Sash for the perfect finishing touch.


Mia Maternity Dress in Silver>>
Tiffany Rose Baby Shower Dresses >>
Categories: #baby-shower, #your-style,
« Previous: Alice's Maternity Photoshoot (Jul, 1st 2022)
» Next: The Baby Moon Edit (Jul 8th, 2022)
About Tiffany Rose
Tiffany Rose is dedicated to giving you the chance to wear exciting, elegant, beautiful and well-made clothes during your pregnancy.
» More...
Blog Archive
Made in Britain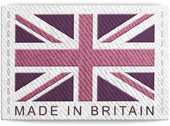 The Tiffany Rose Collection is Designed and Made in Britain.
Read more...