Wednesday, March 02 2022
A Sunny Welsh Wedding
Florence and Alex met at University and chose to marry in Cardiff and were so lucky to have close friends and family around them for their special day. Florence wears the Tiffany Rose Chloe Lace Maternity Wedding Gown.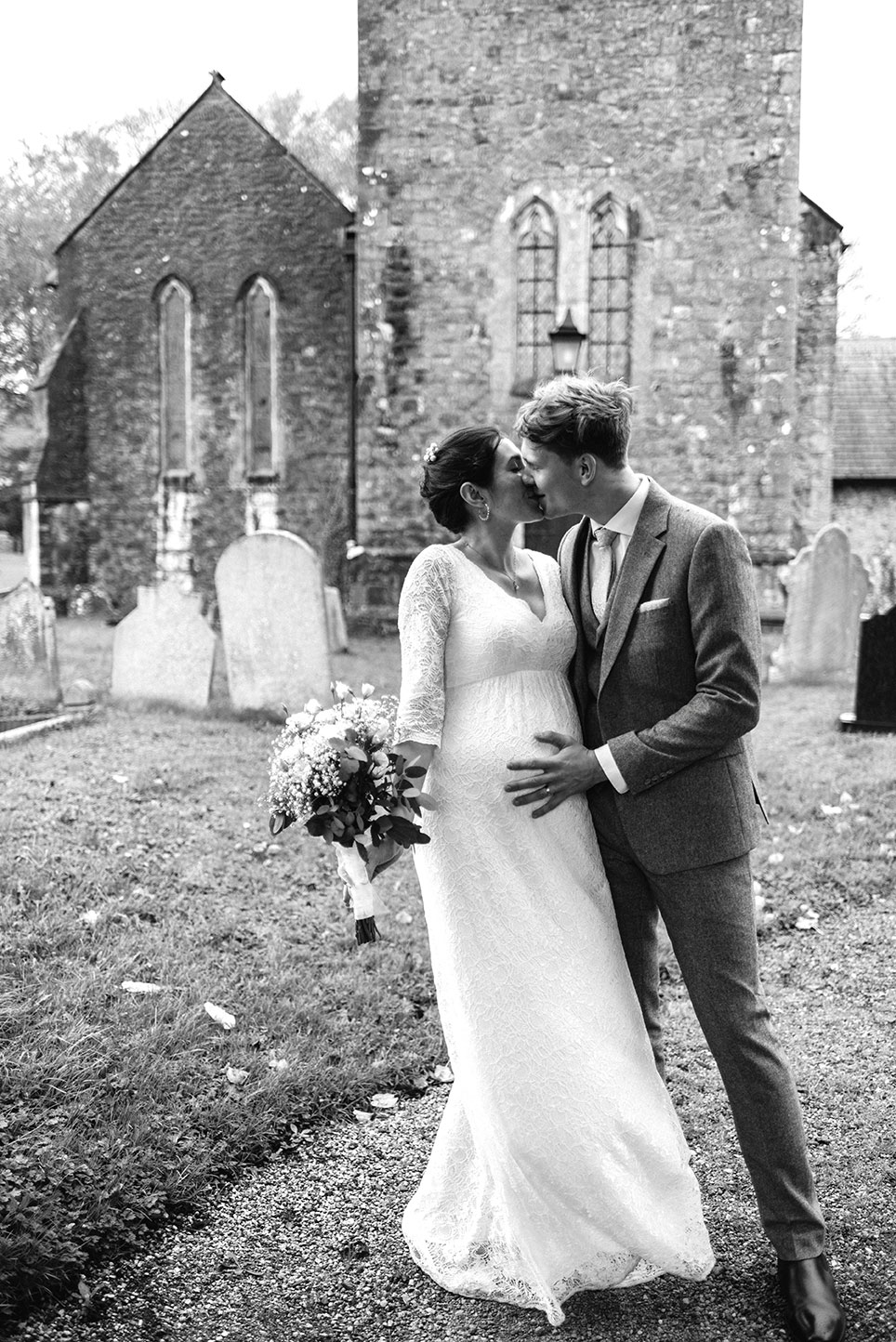 Where did you meet?
We met at University.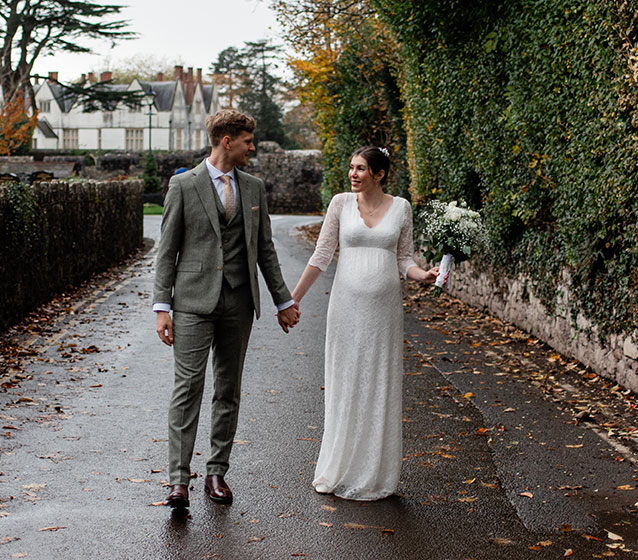 Where did you get married?
We have lived in Cardiff for a few years and decided to get married here. Growing up in different parts of the U.K., it was the easiest decision to get married in the city where we officially decided to settle!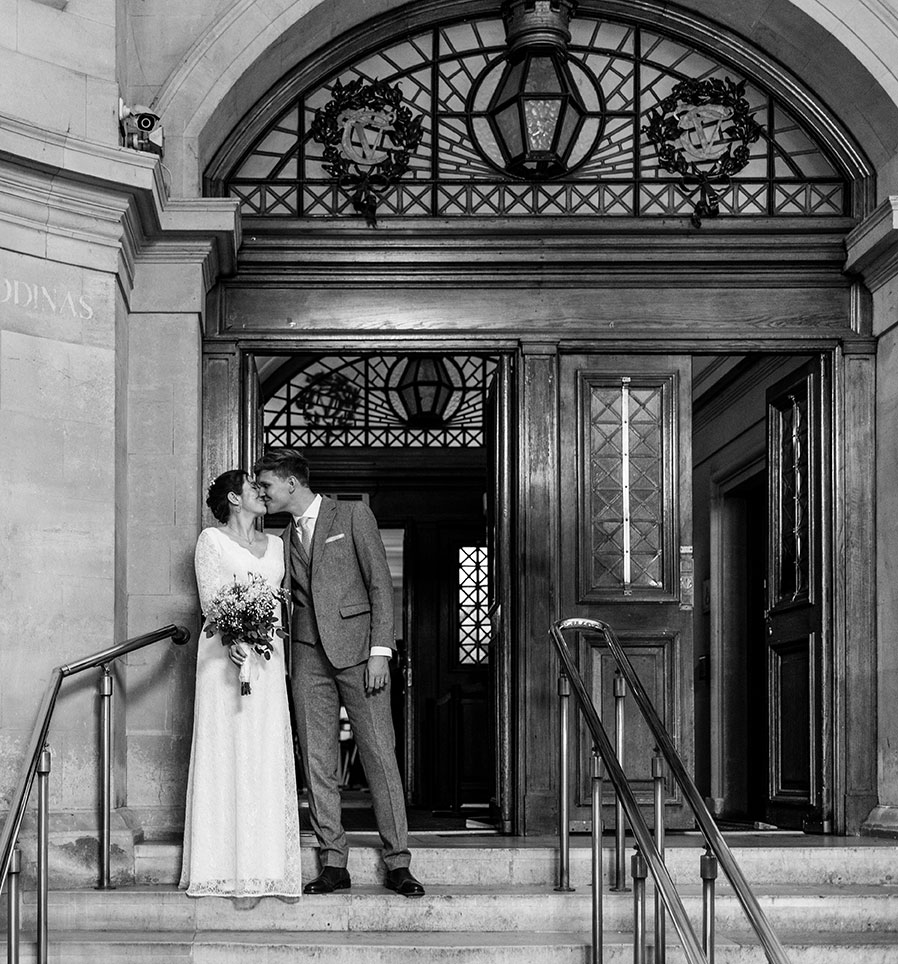 The venues on offer were amazing! We decided very spontaneously to visit a venue one evening and that is the one we picked. We had a small intimate wedding and the cosiness of the venue met all of our needs, while also offering rooms for close family who had travelled from far and wide!


Tell us about the dress!
Choosing a dress with a growing bump was easy thanks to Tiffany Rose. Being quite tall, I was so impressed with the length. It felt very special and was so easy to work with on the day.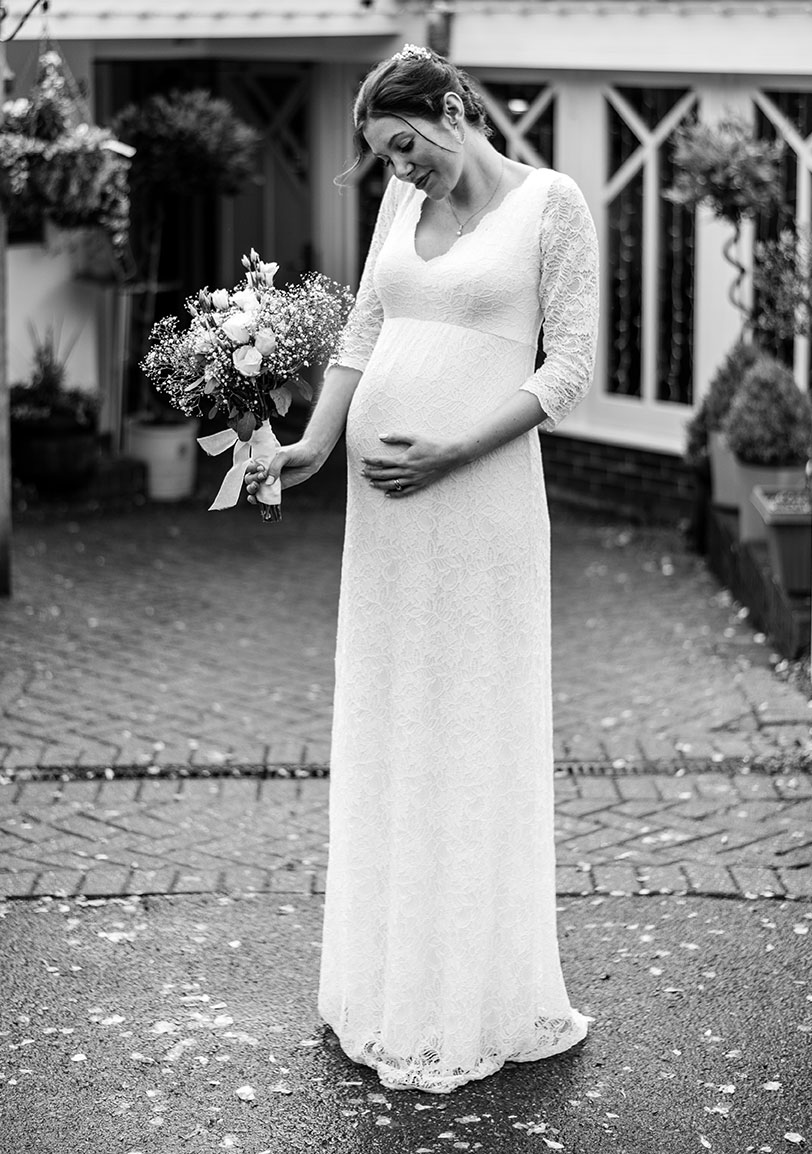 Any advice for ladies planning a wedding whilst pregnant?
Let people help if they ask and get your husband to be involved! My other advice would be to keep things simple and find a venue that offers different flexible packages to meet your needs.


Any Fun Facts?
We had sunshine all throughout our ceremony, despite the forecast saying it was going to rain all day!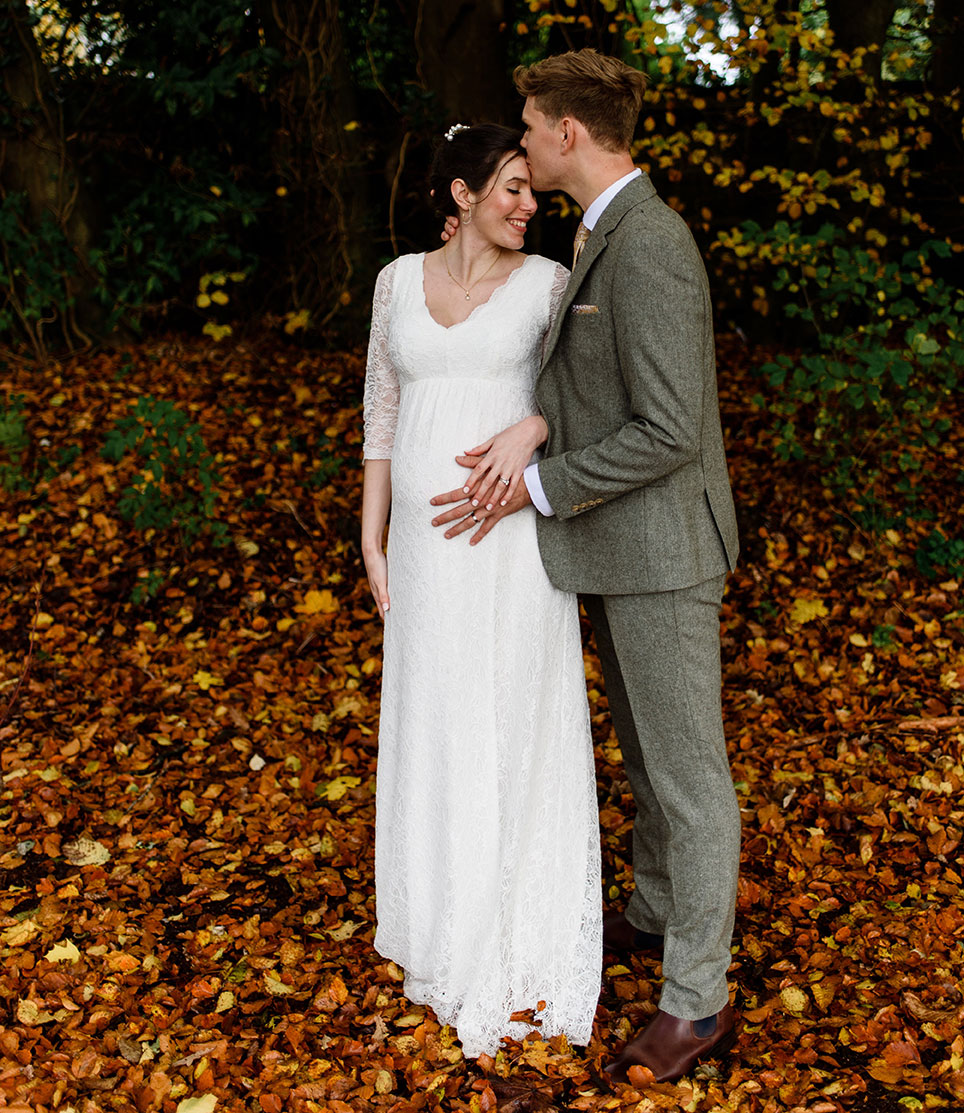 Credits:
@suzieshootsweddings
Suzie Shoot Weddings


Get The Look
A beautifully shaped floor length gown creates a sleek and sophisticated shape to pregnancy curves. Chloe is covered in ivory stretch corded lace and fully lined in premium, breathable jersey.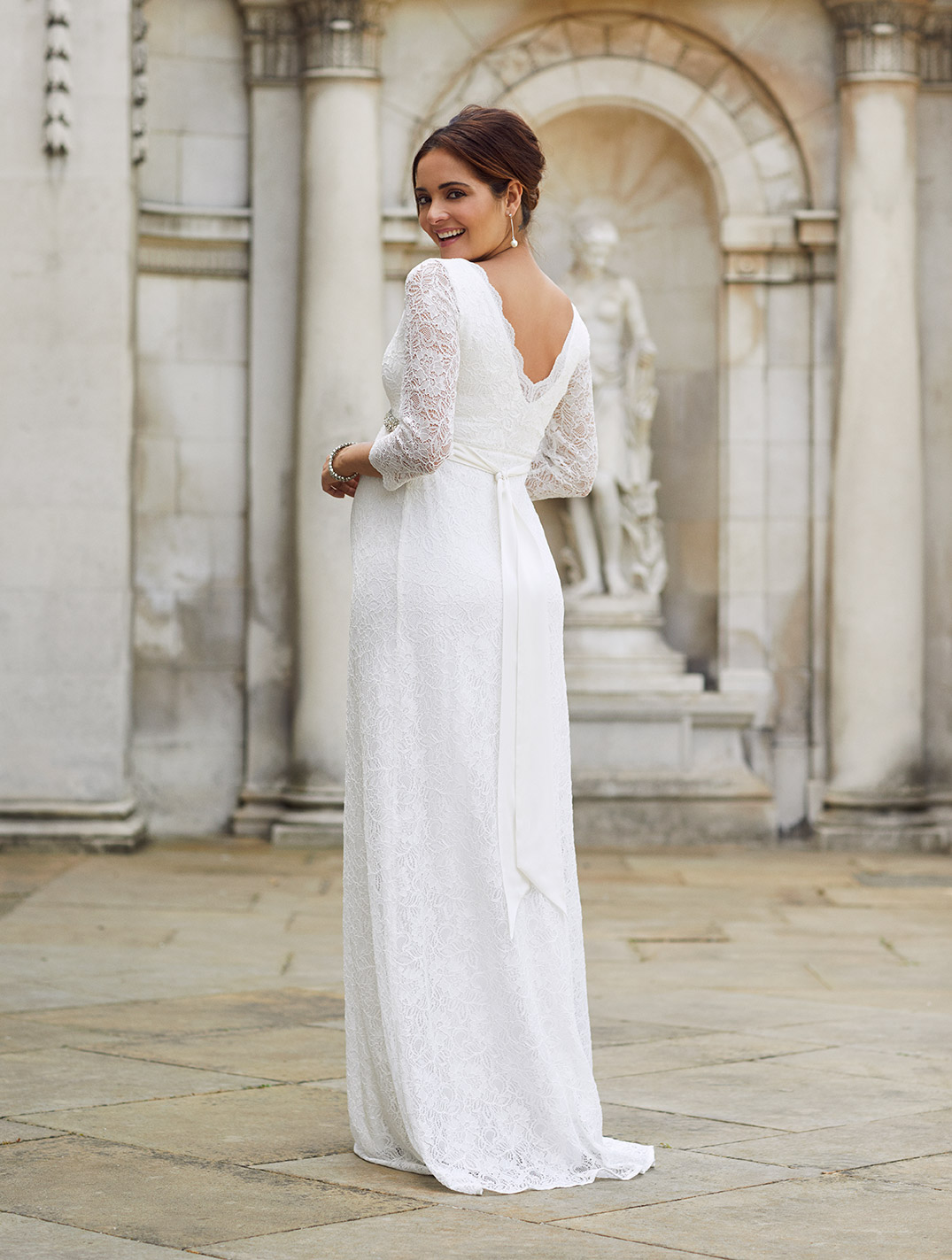 Categories: #real-brides, #wedding,
« Previous: A First Date in a Coffee Shop ... (Jan, 30th 2022)
» Next: A Chapel Wedding in Australia (Feb 5th, 2022)
About Tiffany Rose
Tiffany Rose is dedicated to giving you the chance to wear exciting, elegant, beautiful and well-made clothes during your pregnancy.
» More...
Blog Archive
Made in Britain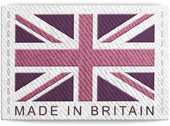 The Tiffany Rose Collection is Designed and Made in Britain
Read more...