Sunday, January 30 2022
A First Date in a Coffee Shop ...
Allison & Greg had a first date in a coffee shop - it meant so much to them they decided to get married there. Allison chose to wear a full length maternity wedding gown for her special day - and fell in love with our Freya Bridal Gown.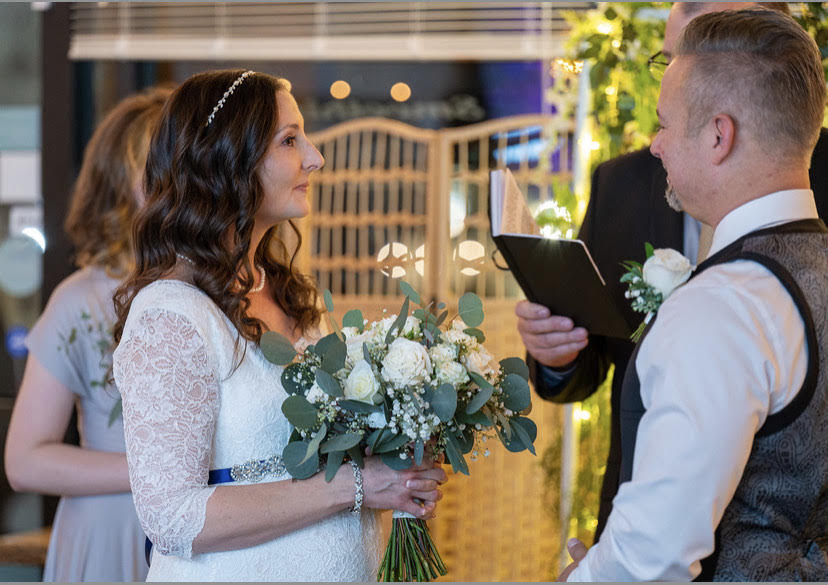 Where did you meet?
Greg and I met through a dating app. We had a nice chat about our shared faith for a day or two and I asked him to meet up. I don't like chatting endlessly only to realize there isn't chemistry. Our first "date" was in December 28, 2020 at a small, locally owned coffee shop named "Antoinette's Cafe" in Buford, Georgia. United States. We met for coffee before work.


Where did you get married?
We met there continually 3 times a week for Bible studies and started going on other dates. We knew we wanted to get married pretty quickly and thought it would be nice to get married on the same day that we met. We weren't sure if we wanted to elope or have a wedding, it is the second marriage for both of us. Since the weather is unpredictable here in the winter, we decided to get married at the coffee shop where we met. The shop closes at 5 so the owner, Enoch, was kind enough to rent us the place after hours. Enoch's daughter made our sign and even played the violin for us. We had a beautiful ceremony surrounded by our families and close friends.


Tell us about the dress!
Greg and I had a common Pinterest board where we would pins ideas for the wedding. I had pinned serval styles of dresses. I was specifically looking for a lace overlay, something sort of vintage and classic. I needed sleeves since it's winter and something that would tastefully accentuate the unexpected bump. I knew I'd be getting married around my fifth month And there's no hiding it then.

I hopped back in Pinterest and began searching for maternity wedding dresses. Then I went to Google. Not sure exactly how I found you guys but I'm pretty sure it was Pinterest. I LOVED the Freya gown but was hesitant because of the distance and the shipping challenges here. I looked around at local bridal shops and there was just nothing on the rack that I liked. So, I came back to my bookmarked Freya dress, read the reviews again, and decided it was worth a try! If the dress didn't make it or didn't look right, I would return it. My dress arrived within a week, looked amazing and is made with great quality. I was so pleased 😃 I did pick a different sash so that I could have my something blue!!


Any advice for pregnant brides planning a wedding?
Advice for other pregnant brides, second trimester is probably the best time to get married. You feel well enough to have fun but still small enough to feel beautiful. Let the groom do some planning and errands as well. It's a lot to put together and it's goes lots smoother will all hands-on deck!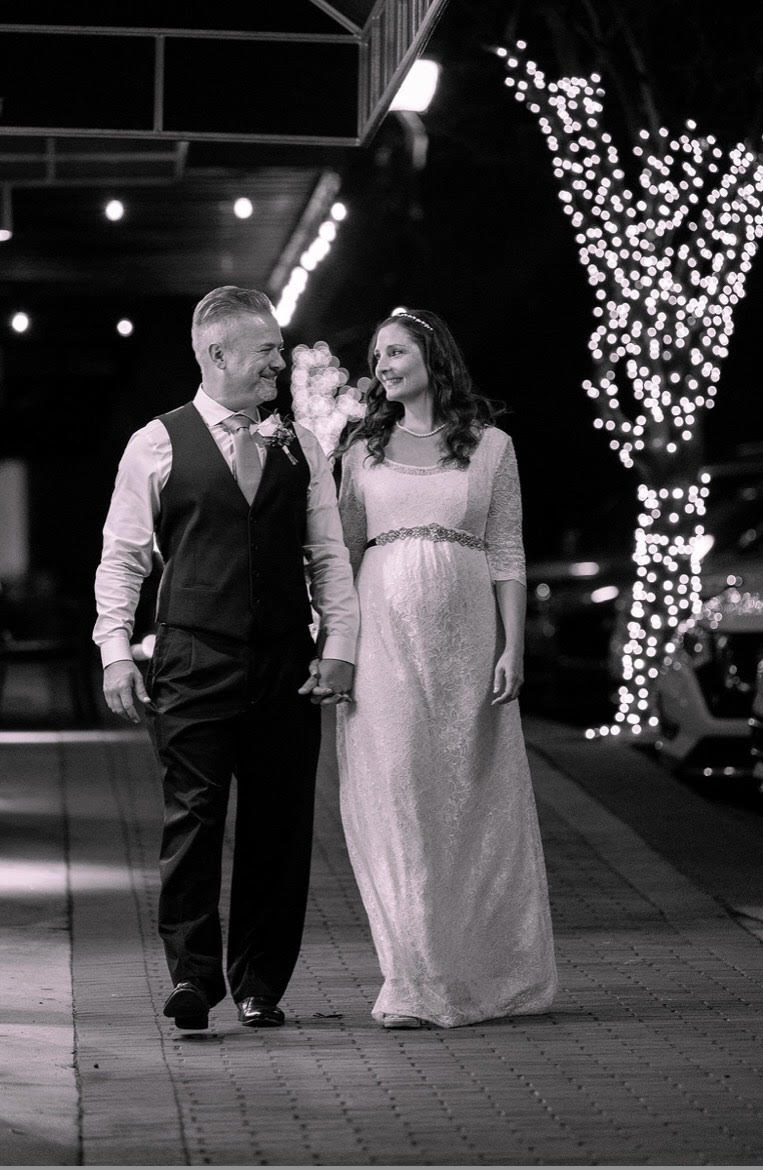 Credits
Venue - @antoinettescafe
Get The Look
Be breathtaking in swathes of soft corded lace, feminine detailing and a streamlined silhouette. Subtle sheer edging surrounds the neckline whilst 3/4 sleeves add a touch of modesty for those that wish it.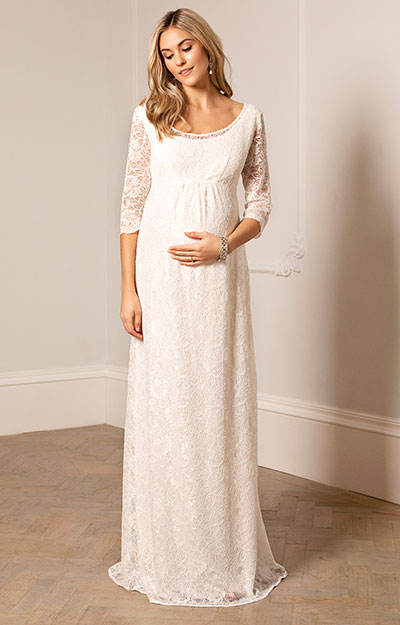 Categories: #real-brides, #wedding,
« Previous: A Snowstorm Wedding (Jan, 28th 2022)
» Next: A Sunny Welsh Wedding (Feb 2nd, 2022)
About Tiffany Rose
Tiffany Rose is dedicated to giving you the chance to wear exciting, elegant, beautiful and well-made clothes during your pregnancy.
» More...
Blog Archive
Made in Britain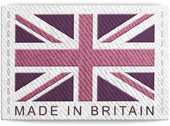 The Tiffany Rose Collection is Designed and Made in Britain
Read more...