Wednesday, October 13 2021
Small but Memorable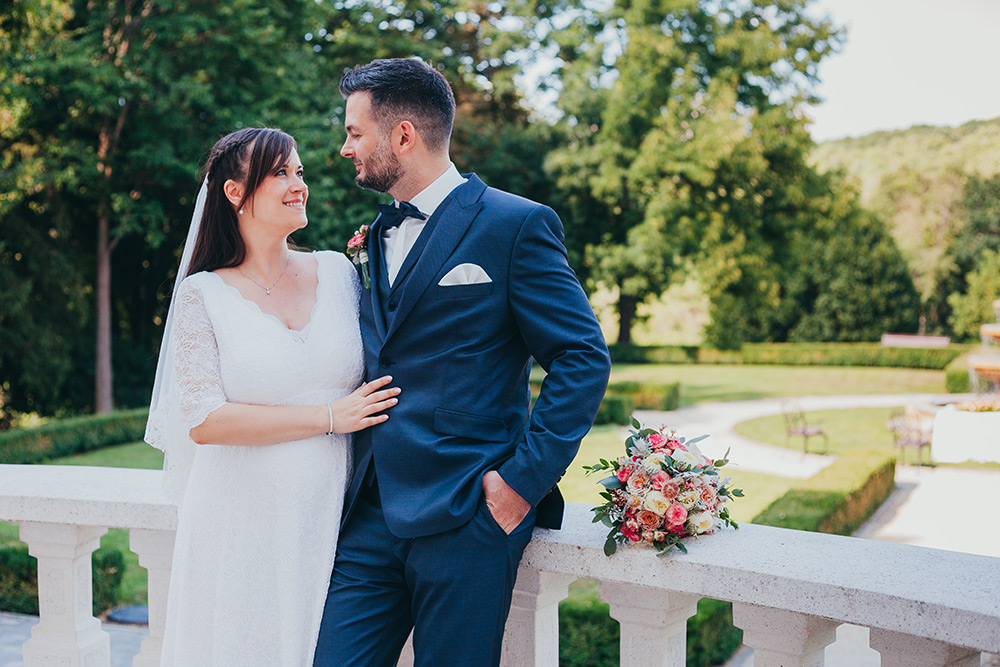 This week's real bride really is a truly great love story! Diana and her husband knew each other for years, but it wasn't until recently that their friendship turned to love. The happy couple had an intimate ceremony where our Noelle dress made Diana feel amazing, despite it being a very warm summer's day. Discover their day:


Where did you meet your new husband?
We were classmates in secondary school and friends only for almost 16 years. Friendship became love 3 years ago :)


Where did you get married and why did you choose that venue?
We got married in LaContessa Castle Hotel and Conference Center, Szilvásvárad, Hungary. We invited only our close relatives, (there were only 10 guests) but wanted to make the day memorable. We thought that the castle park and the building itself would give a special atmosphere for our Big Day.


Tell us about your dress :)
It was love at first sight. It was exactly what I was looking for: simple but romantic, special but not too much and perfect V neck line.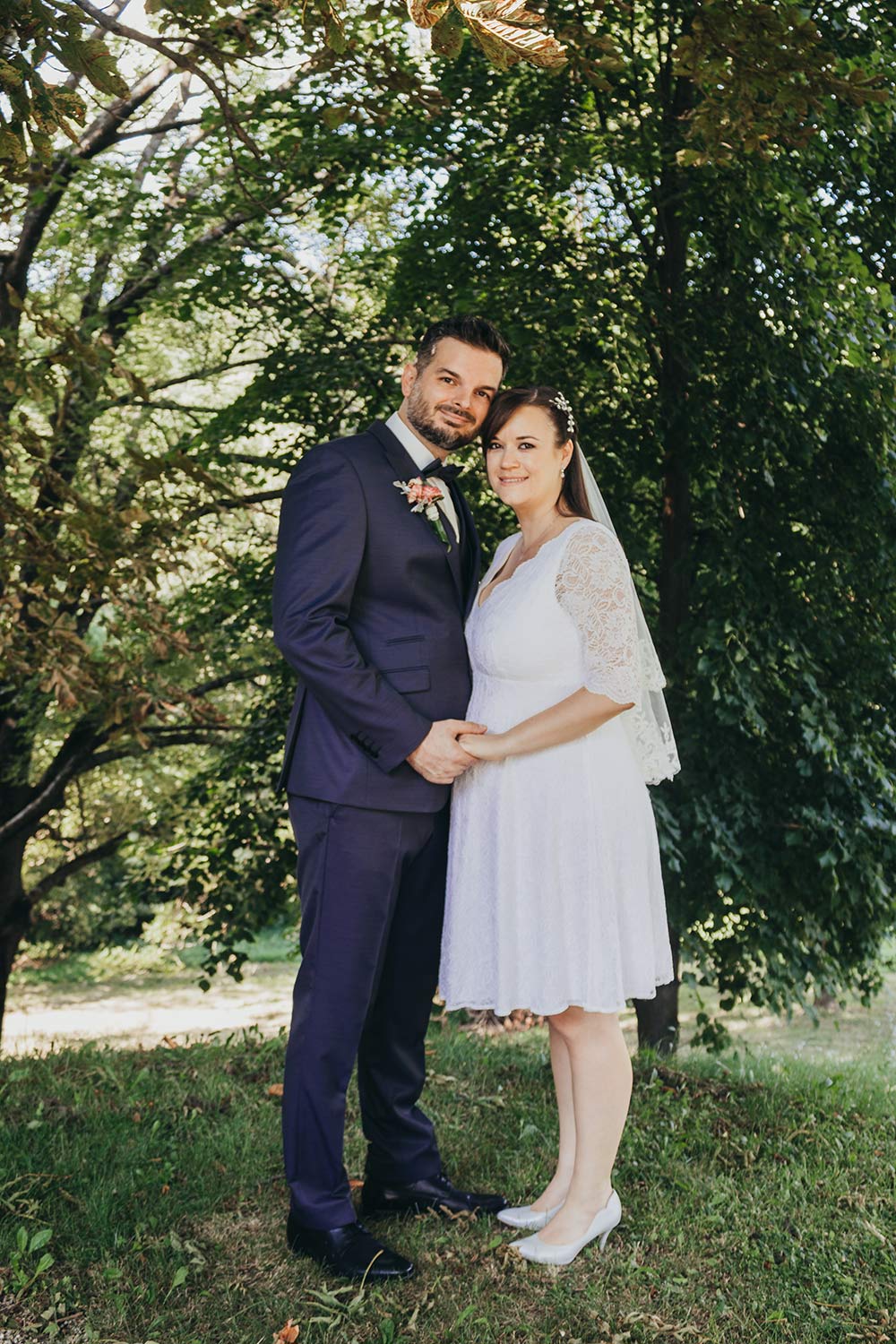 Do you have any advice for other pregnant brides?
Don't be afraid to order a dress, the delivery was smooth, customer service helps in the sizing and you receive exactly what you expect. The quality of the dress is high and it is really comfortable to wear all day even if it is a hot summer day. :)


Credits:
Hair: Secret Eger

Make up: Boglárka Nagy

Photographer: Anetta Zrónik


Happy forever after to Diana, her new husband their growing family!


About the dress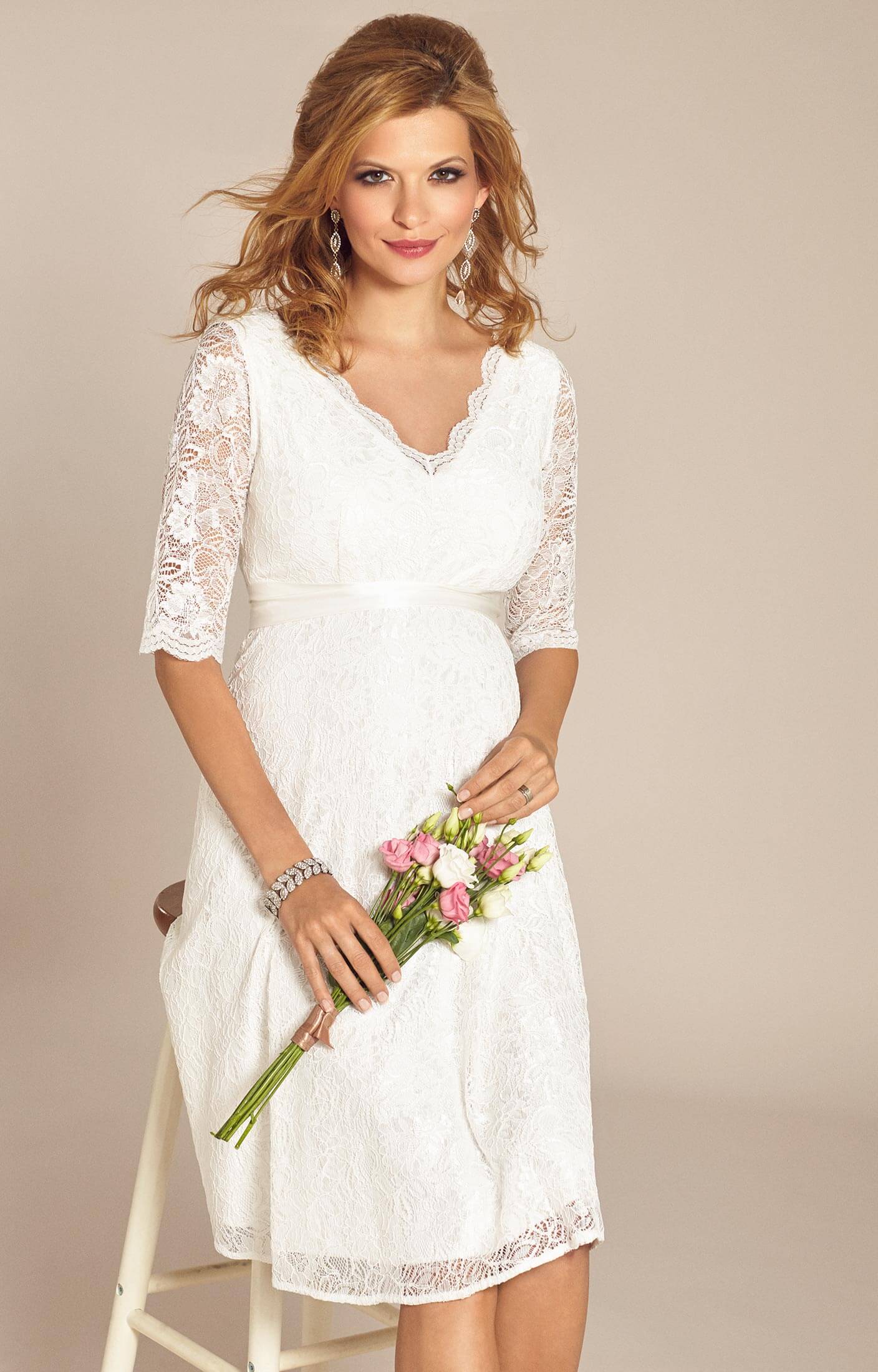 Full of personality for your special day, our 1950s inspired Noelle dress is fitted to the waist with a full skirt to smooth over your growing curves. A dreamy way to celebrate your big day, from ceremony to wedding breakfast to first dance. Our stunning lace dress is lined in premium jersey for ultimate comfort. With a stylish deep V neckline to the front and back for a touch of sultry glamour, just add vintage blooms.



Would you like to be a real bride featured on our blog? Contact customer services and they'll tell you how!



Tag us in your special day on social media:


Facebook and Instagram or Twitter


Or use #TiffanyRoseMaternity.

Categories: #real-brides,
« Previous: May Mini-Mony (Oct, 13th 2021)
» Next: Fairy-tale Wedding (Oct 13th, 2021)
About Tiffany Rose
Tiffany Rose is dedicated to giving you the chance to wear exciting, elegant, beautiful and well-made clothes during your pregnancy.
» More...
Blog Archive
Made in Britain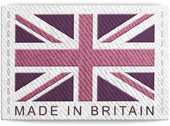 The Tiffany Rose Collection is Designed and Made in Britain
Read more...