Wednesday, September 01 2021
Real Bride: Jessica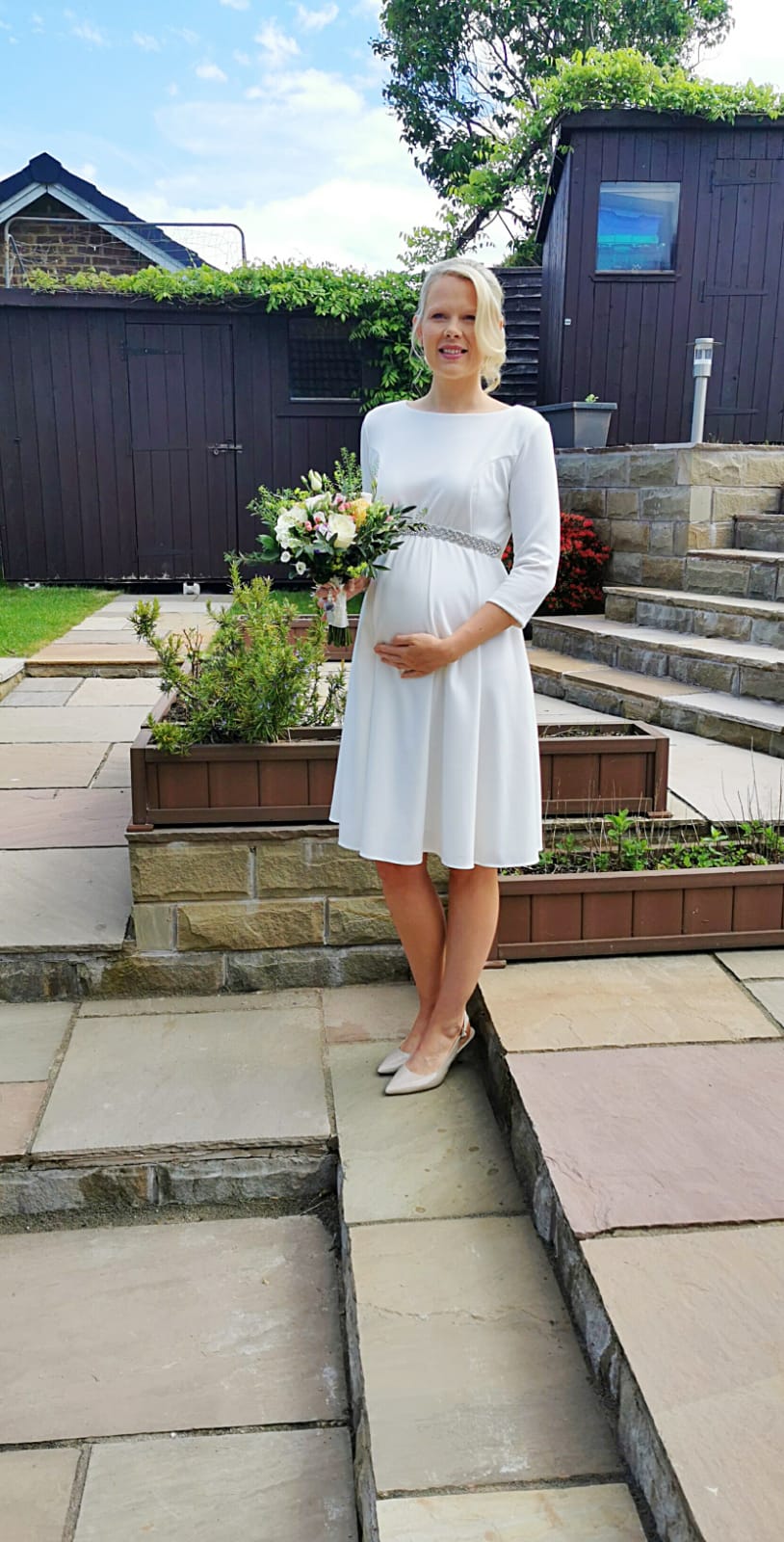 This week's Real Bride features the gorgeous Jessica in our Sienna cream maternity wedding dress. The lovely couple tied the knot in a registry office ceremony after their 2020 dream wedding was rescheduled to 2022. Whilst it may not have been the day that Jessica had originally planned, she admits how wonderful it was especially to have her little baby with her to share all the emotions with!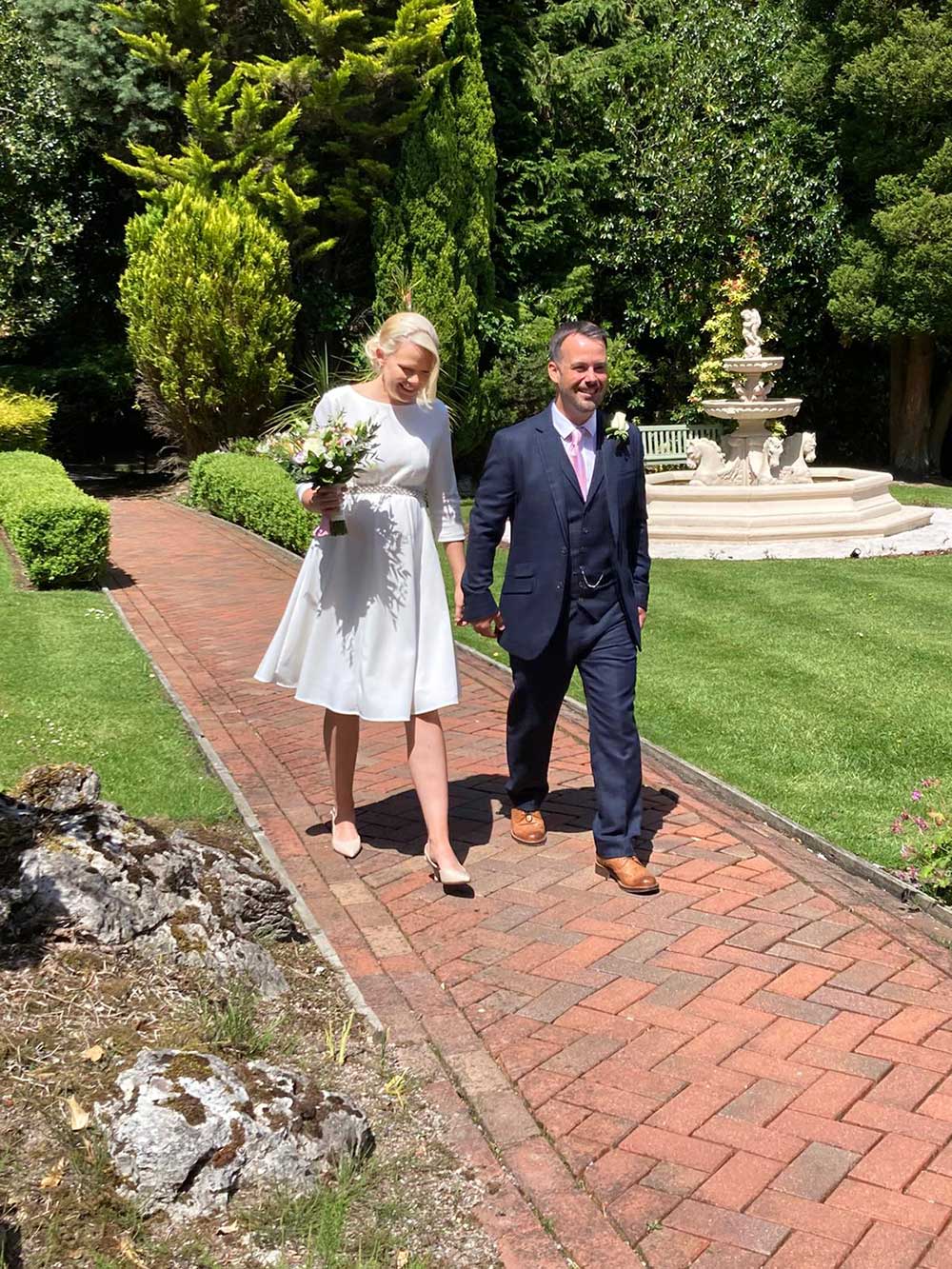 Where did you meet?

Well, it's not very romantic at all but we actually met in a local bar. I was out celebrating finishing my dissertation with my best friend and my husband walked into the bar, the only man looking dapper in a suit as he'd been at a wedding that day. He sat down next to me in a booth, started chatting and the rest is history! That was 7 years ago.


Where did you choose to get married and why?

Our original wedding day was planned for April 2020, about 3 weeks before lockdown was announced. We were due to get married at Astley Bank Hotel, a beautiful location not far from where we live in Darwen, Lancashire. Covid-19 had other ideas and our plans had to change, so a year later we got married at our local registry office with just 25 of our nearest and dearest. We still have our big wedding planned for April 2022 and are really looking forward to it.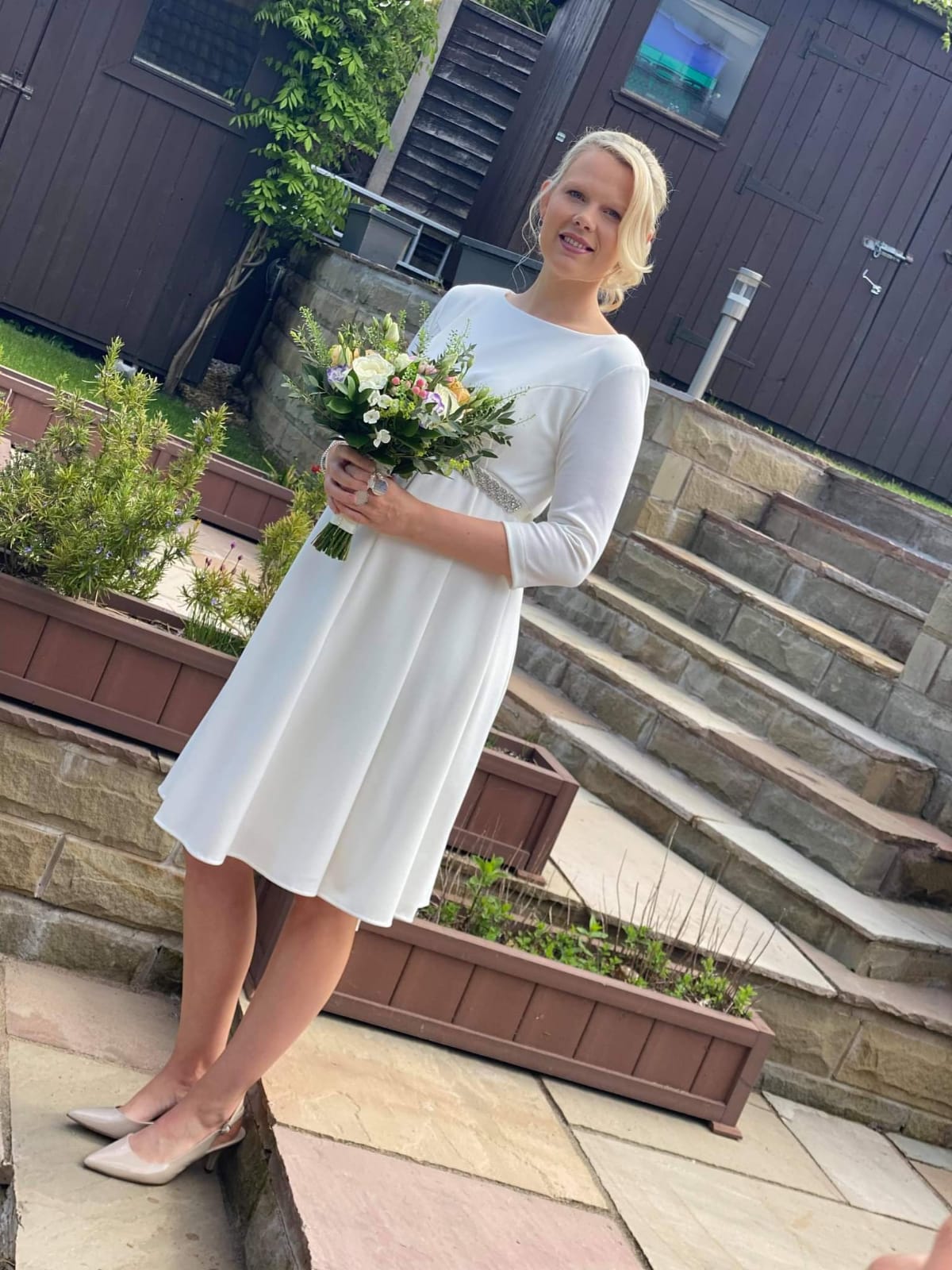 Tell us about your dress!

So, my dress isn't the original one I had planned as I can no longer fit into that one! I'm expecting my first baby in August this year and wanted a dress that looked elegant and classy but still showed off my little bump. The Sienna cream Maternity Dress by Tiffany Rose was exactly that, I felt amazing wearing it and above all else I felt comfortable.


What advice would you give to other pregnant brides planning a wedding?

Although mine wasn't the wedding I'd been planning for almost 2 years, it was still a super special day. Try to keep calm, stress is not good for your baby. I think it's also really special that your little baby is there with you sharing in all the emotions that you feel, you will never get that feeling back, so enjoy!


Any other fun facts about your day :)

This isn't really a fun fact but it's definitely something I will never forget. The day before my wedding my dad tested positive for Covid-19 and was really very ill so, this meant that both my parents and younger sister were unable to attend. I was absolutely heartbroken, as were they. It was touch and go whether the wedding would still go ahead but after 3 cancelled dates already we were very eager to be married before our baby arrives. Looking back I am glad we went ahead and we are looking forward even more to our 'big' wedding celebration in 2022.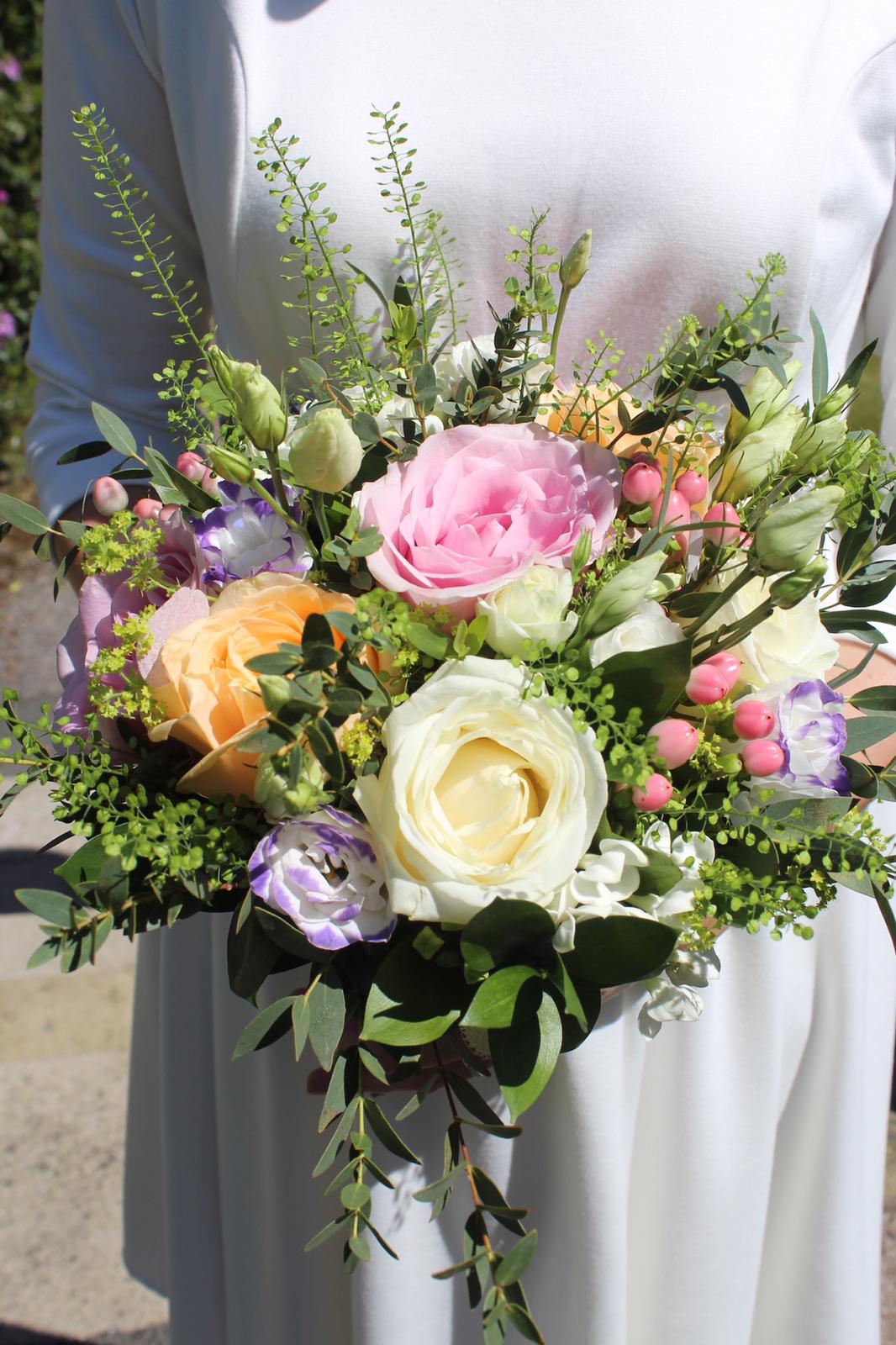 Other lovely people to mention:

Bouquet by - The Flower Cabin Blackburn


Hair by - Clare @ Slice Darwen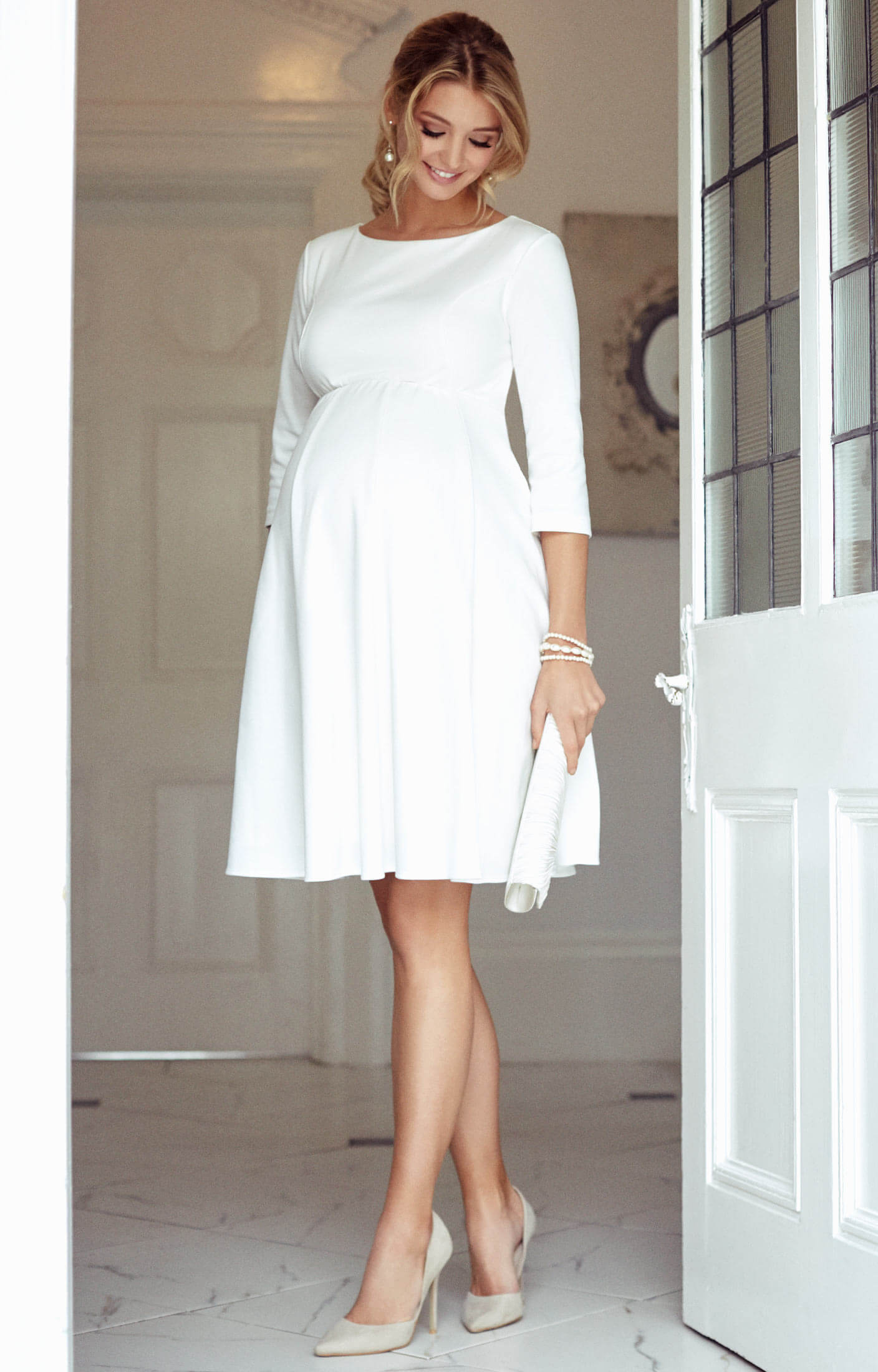 Get Jessica's Look:

The Sienna dress is cut in a gently tailored shape with princess seams to the bust and a panelled skirt that floats to the perfect length just above the knee. A glamorous ¾ sleeve adds a relaxed sophistication that's easy to dress up for any occasion, work or weekends. Pair with our art deco sash to complete the look.


Would you like to be a real bride featured on our blog? Contact customer services and they'll tell you how!


Tag us in your special day on social media:


Facebook and Instagram or Twitter


Or use #TiffanyRoseMaternity.

Categories: #real-brides, #bridal,
« Previous: The ultimate 3rd wheel (Aug, 26th 2021)
» Next: A Museum Wedding (Sep 14th, 2021)
About Tiffany Rose
Tiffany Rose is dedicated to giving you the chance to wear exciting, elegant, beautiful and well-made clothes during your pregnancy.
» More...
Blog Archive
Made in Britain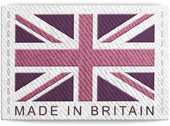 The Tiffany Rose Collection is Designed and Made in Britain
Read more...