Monday, February 12 2018
Valentine's Day Maternity Style
Valentine's Day Maternity Style Edit 
Celebrating Valentine's Day when you're expecting is extra special, and it's important to do it in style.  At Tiffany Rose we have an array of beautiful maternity dresses to help you look and feel gorgeous when date night comes around on the 14th February. 
The small, dedicated Tiffany Rose team have become experts in dressing pregnant women in the most glamorous and flattering ways over the past 15 years, giving you the confidence that you'll find the perfect dress this Valentine's date night.
To celebrate this most romantic of dates, we've hand-picked our top four Tiffany Rose dresses guaranteed to ensure you and your bump wow.  Plus, to give you an extra excuse to treat yourself (and your bump) we're offering these dresses at a special discounted price until the 14th February – race you to the checkout!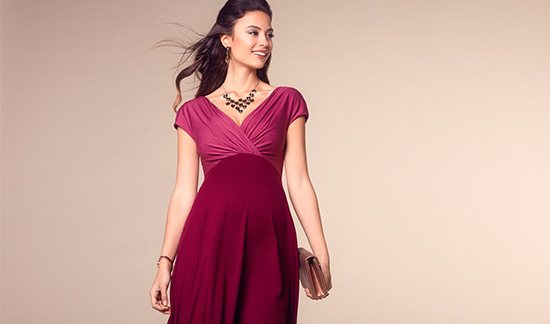 Alessandra Rosey Red
On-trend in rich red and pink in the softest premium jersey – the Alessandra dress is a maternity wardrobe staple.  You'll adore the flattering cross over bodice to the front and the sexy deep V to the back of the dress. 

Was: £99 NOW: £79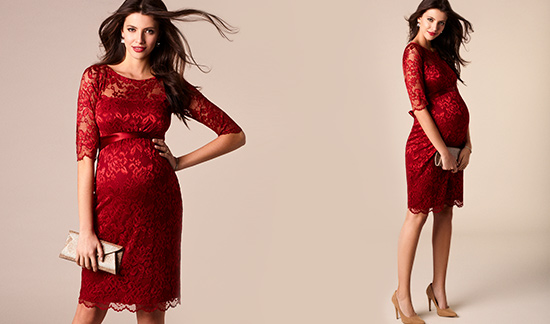 Amelia Rouge
The deeply dramatic shade of scarlet gives the bestselling Amelia lace maternity dress head-turning glamour.  Ideal for a 'wow factor' entrance on your date night. 

Was: £169 NOW: £119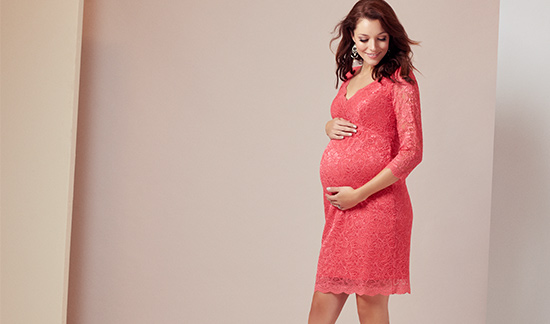 Chloe Coralista
Simple yet elegant, the Chloe in Coralista is a style that you'll fall in love with this Valentine's Day.  Achieve seamless glamour with a plunging V neck detailed with pretty scalloped lace and elbow length sleeves for added arm cover.

Was: £140 NOW: £99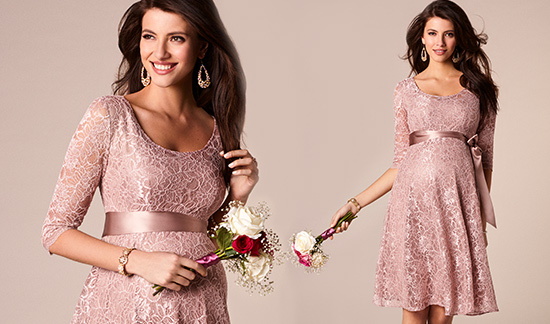 Freya Orchid Blush
The ultimate romantic style, the feminine and floaty Freya dress in Orchid Blush features a gentle scoop neckline with sheer detail, for a dreamy outfit perfect with a vintage rose sash and a wildflower in your hair. 

Was £169 NOW: £119

What's New? 
Looking for the latest in Valentine's date night style?
Look no further than our latest maternity arrivals for SS18.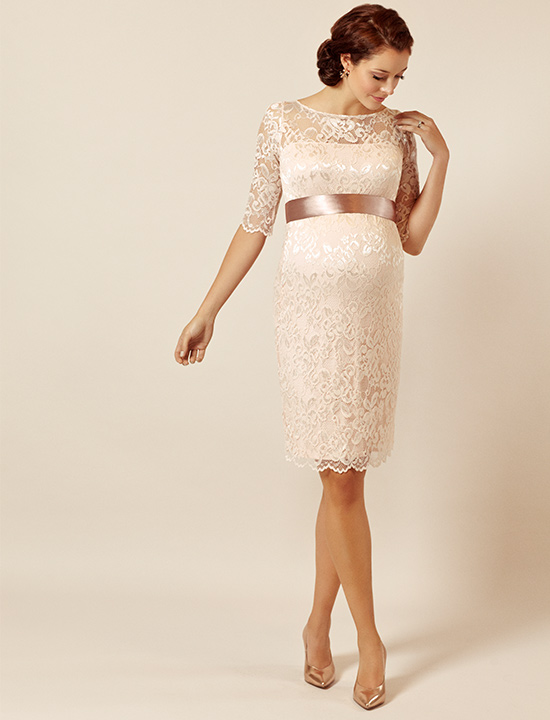 Amelia Pearl Blush
The Amelia Dress in fresh new Pearl Blush is enchanting in soft shimmering pearl pink, cut to a classic vintage style that is simply perfect in this gorgeous new blush colourway.
£169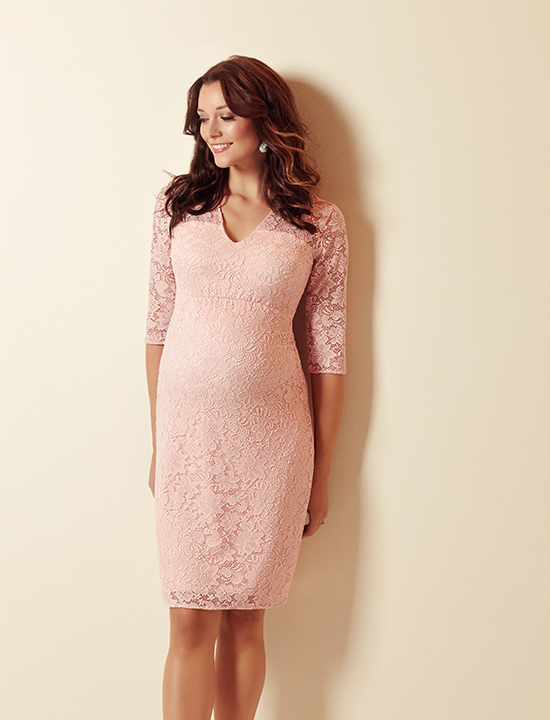 Suzie Rose
The Suzie in Rose is THE dress to show off your amazing glow during these previous pregnancy months.  We've carefully designed the structured shape to fit and flatter your curves whilst tonal pinks and beige gives you many ways to wear our beautiful occasion dress again and again.
£149

Categories: #,
« Previous: 4 Maternity Dress Essentials (Jan, 18th 2018)
» Next: Spring Maternity Dress Edit (Feb 22nd, 2018)
About Tiffany Rose
Tiffany Rose is dedicated to giving you the chance to wear exciting, elegant, beautiful and well-made clothes during your pregnancy.
» More...
Blog Archive
Made in Britain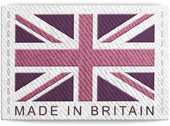 The Tiffany Rose Collection is Designed and Made in Britain
Read more...