Thursday, February 22 2018
Spring Maternity Dress Edit
The 4 Essential Maternity Dresses you NEED in your Pregnancy Wardrobe
Maternity clothes shopping can seem daunting, however being pregnant doesn't mean that you need to compromise on your personal style.  At Tiffany Rose we believe that dressing your bump in a stylish and fashionable way should be easy, and each of our dresses are lovingly designed to fit and flatter throughout every stage of pregnancy. 

To celebrate Mother's Day, we have listed our top 4 essential maternity dresses that you need in your pregnancy wardrobe – the perfect excuse to treat yourself (and your bump) to the most stylish of pregnancies.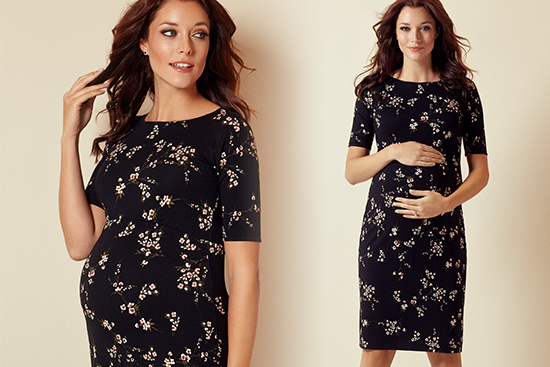 The Day to Date Dress
Anna Shift Dress | Night Blossom

Get mocktail party ready, in our favourite day dress with pretty floral blossom print.  With its high neckline and neat knee length skirt, the Anna is not only the perfect maternity work outfit but ideal for play too.  Whether you team the floral print dress with flats or heels, tights or sandals, this is a maternity style that you'll wear again and again.   





For Summer Outing or Baby Shower
Farah Dress | Sunset Bloom

The prettiest of pink floral prints. You'll feel simply gorgeous in the new Farah dress.  Lined in the softest of jerseys and expertly designed to give the most wonderful fit at any stage of pregnancy, there's plenty to fall in love with.  The dream dress for baby shower or summer outing, you can dress this up or down as you please.  Wonderfully girly, and the perfect way to nail this season's trend for everything pink. 





Babymoon Bliss
Kimono Dress | Cherry Blossom Red

Easy exotic-inspired style. Floaty sleeves, subtle drape and scooped V neckline make this maternity maxi dress just perfect for pre-baby getaways.  Even if you're not planning a babymoon, the floral print is so dreamy you'll feel as though you're on a tropical island sipping coconut water under a palm tree.  We'll see you at the beach! 





From Pregnancy to Nursing…..
Naomi | Mulberry

The Naomi is a Tiffany Rose classic, with a clever discreet nursing panel and wrap bodice in wonderfully soft premium jersey. Perfect for pregnancy, postpartum dressing and all of your nursing needs!   The Naomi is the most versatile maternity dress that you'll ever own. 


Whether you're looking for stylish maternity day wear, pregnancy party dress, or maternity nursing dress, there's a style for you at tiffanyrose.com.
Categories: #collections, #your-style,
« Previous: Valentine's Day Maternity Style (Feb, 12th 2018)
» Next: 2018 Wedding Trends (Mar 12th, 2018)
About Tiffany Rose
Tiffany Rose is dedicated to giving you the chance to wear exciting, elegant, beautiful and well-made clothes during your pregnancy.
» More...
Blog Archive
Made in Britain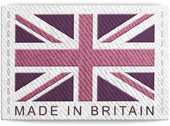 The Tiffany Rose Collection is Designed and Made in Britain
Read more...