Thursday, February 05 2015
Introducing our New Bridal Collection

Our new bridal collection is here to whisk you away from this wintery world to a fairytale that's all about you! The dresses need no explanation to make you feel like a princess but for a deeper understanding of the story behind them read on...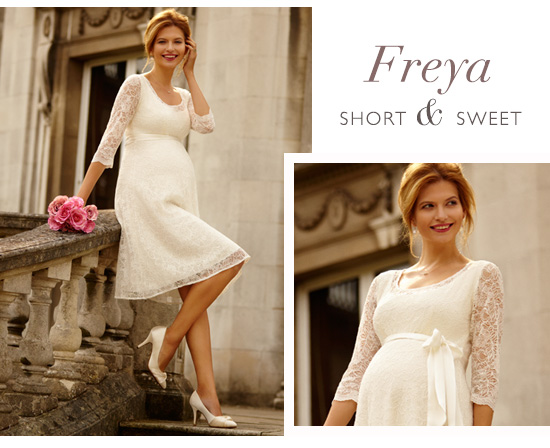 Fresh and fashionable, Freya is a youthful alternative to a full-length bridal gown. A fun swishing skirt complements refined details such as the delicate, sheer lace neckline and matching sleeves. Freya is for the spirited bride who will be twirling around the dancefloor to her heart's content.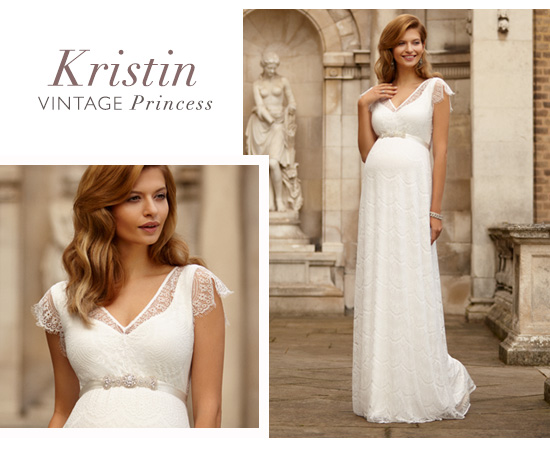 An absolute treasure. Kristin is a stunning vintage-inspired gown, evoking 1930s glamour. The delicate lacework is beautifully exposed around the sheer neckline, whilst the most feminine sweetheart neckline peeks through from beneath. Hand trimmed scalloped sleeves celebrate the lace to perfection. Exquisitely matched by the bespoke Aurelia diamante sash, this dress is guaranteed to have you shining like a star.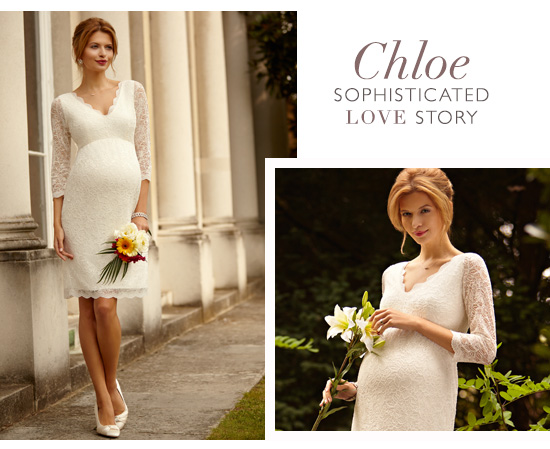 Chloe is the ultimate in ladylike elegance. Available as a short dress or full-length bridal gown, this classic design evokes the beauty of the natural world. The beautiful floral corded lace and scalloped edging are the central focus and are complemented by a simple silhouette. The knee-length dress offers the same sophistication with a slightly more informal and understated chic twist.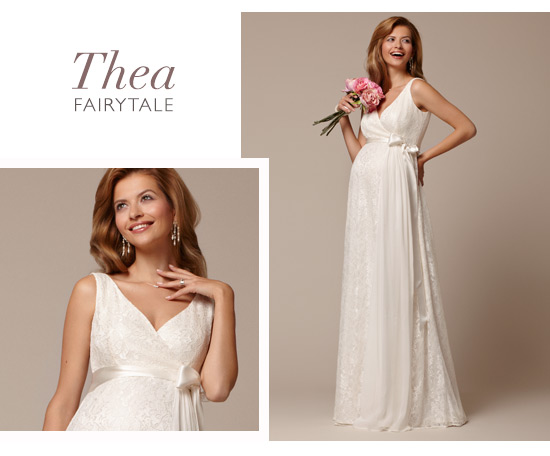 Taking inspiration from 1950s debutantes with its cinched waist, full skirt and chiffon godet. Thea beautifully drapes to enhance those gorgeous curves. Romantic and wistful, in Thea the bride will always be the belle of the ball.
The centerpiece of the new collection. Verona is the height of romance and drama. Inspired by the beauty of Italy and the city of Romeo and Juliet, the grand architecture of the Italian Palazzos is captured by the elaborate scalloped lace. Dramatic yet still delicate and perfectly flattering, Verona gives an iconic, statuesque silhouette and embodies the greatest love story of all time.

Categories: #collections, #your-style,
« Previous: Choosing a Wedding Dress whilst Pregnant (Dec, 9th 2014)
» Next: Fabric Focus (Feb 18th, 2015)
About Tiffany Rose
Tiffany Rose is dedicated to giving you the chance to wear exciting, elegant, beautiful and well-made clothes during your pregnancy.
» More...
Blog Archive
Made in Britain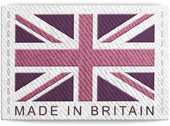 The Tiffany Rose Collection is Designed and Made in Britain
Read more...