Monday, June 05 2023
Love in Melbourne, Australia

Happy, happy times! So wonderful to share such beautiful photos and the blossoming love story of Jacinta and Terry. Their wedding looks incredible - we just only wish we were there!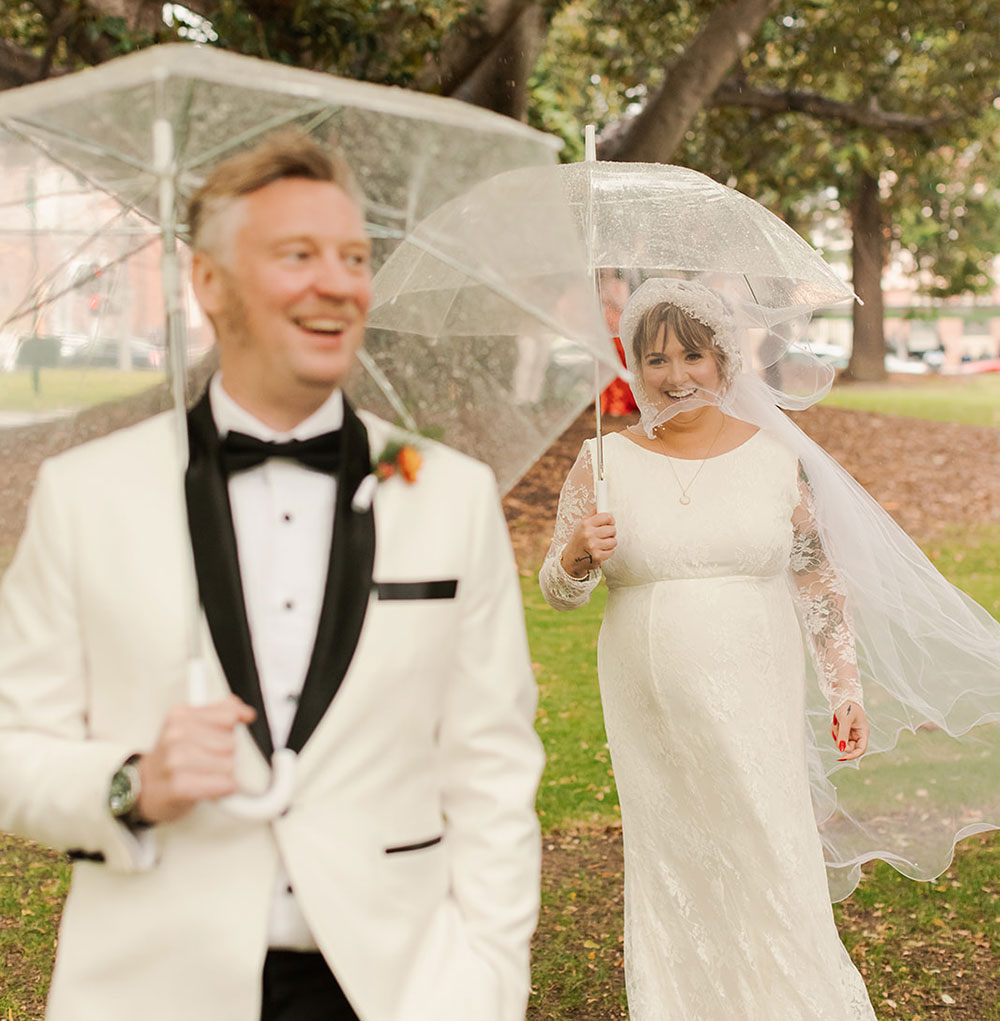 Where did you meet?

We met working in Emergency Psychiatry together at a hospital in Melbourne (Australia). We were friends for many years until connecting deeper and falling hopelessly in love! We wanted our wedding to reflect the love we had for each other, and felt we definitely achieved this. We love going on adventures together, seeing lots of live music, and generally spending time together. We decided to grow our family (which happened sooner than expected! We are very lucky), and decided to go ahead with the wedding prior to the birth of our child (as otherwise we thought we would never get around to it).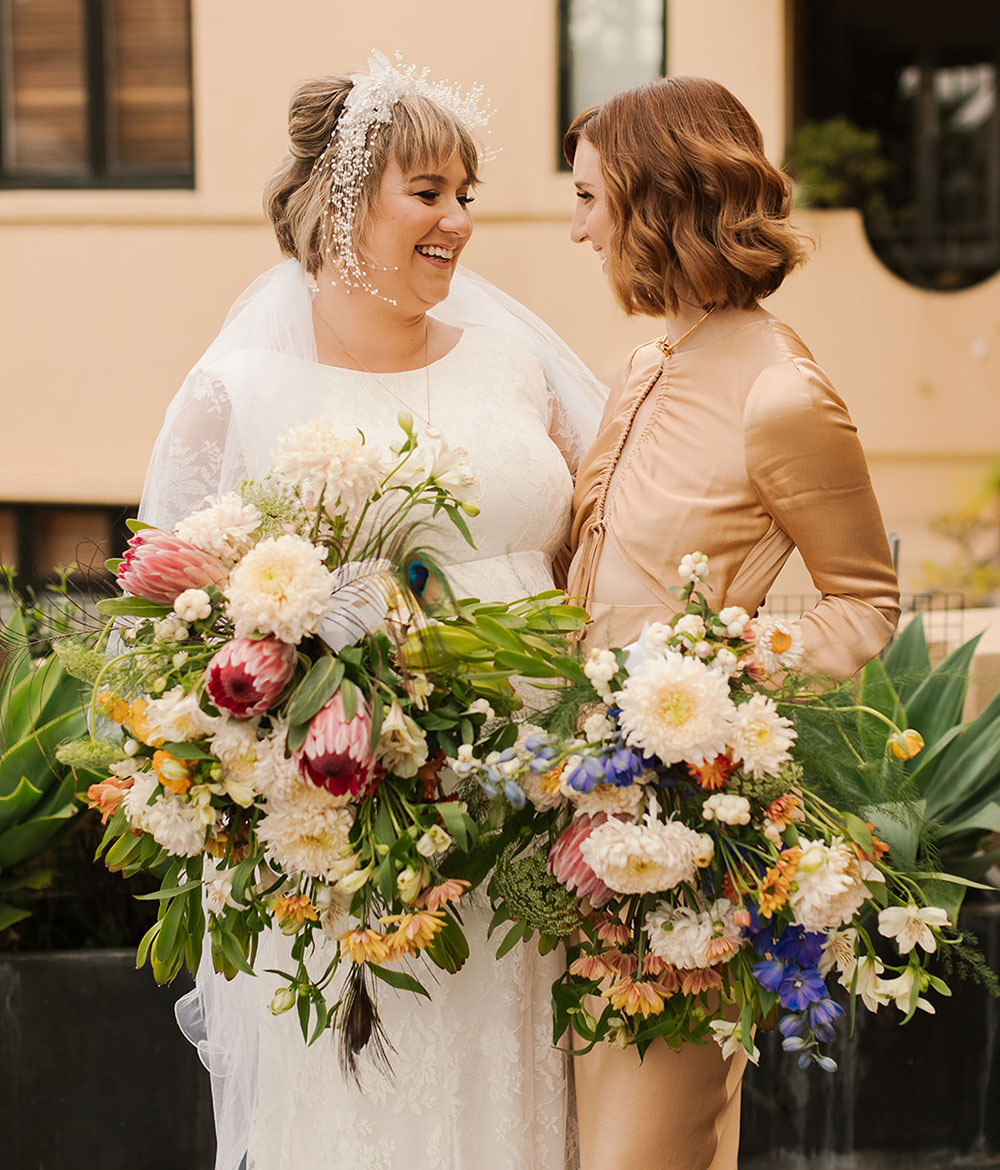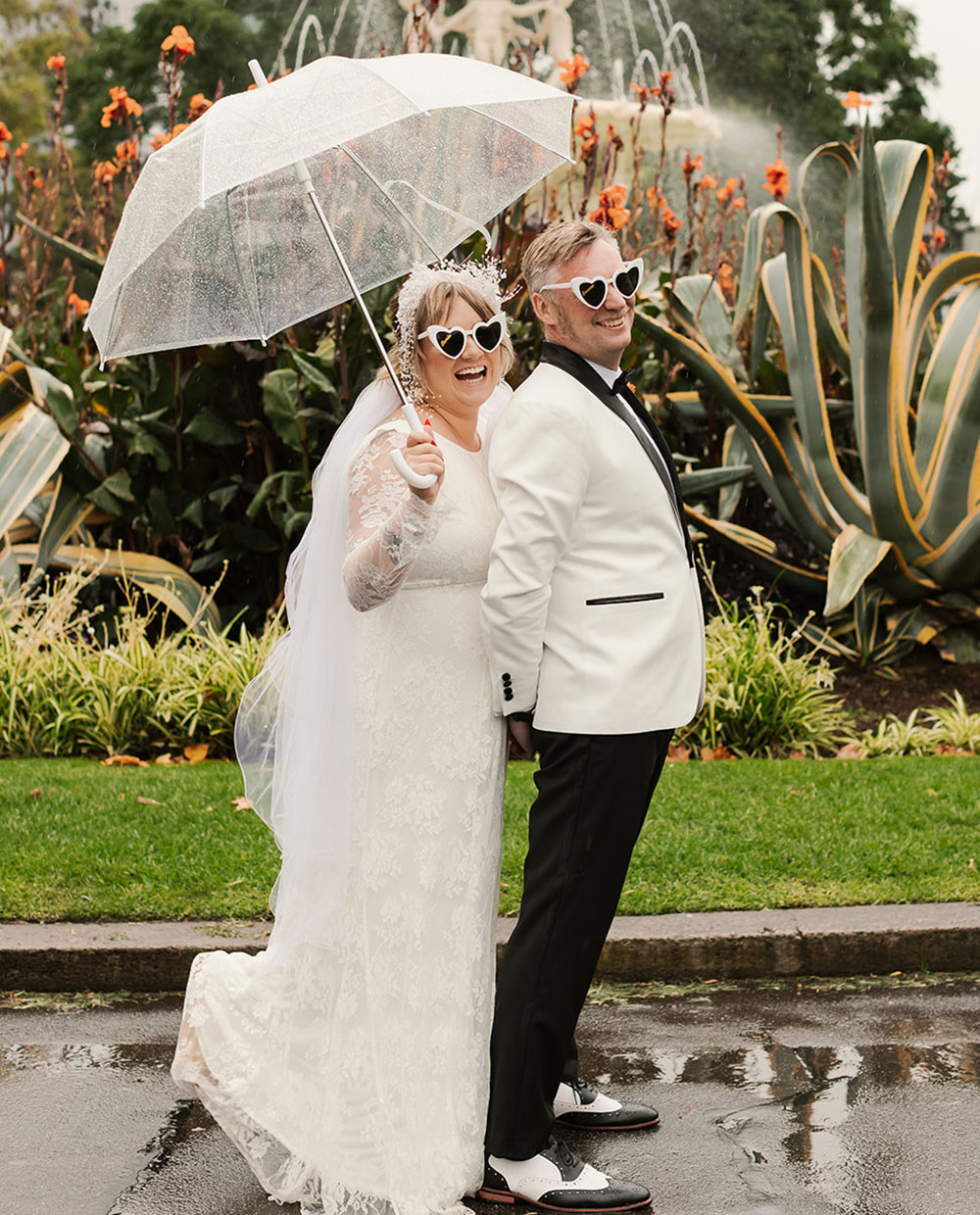 Where did you get married and why did you choose this venue?

We got married in a pub (with an upstairs function room equipped with a disco ball, private bar and rooftop terrance) called the Prince Alfred. It was local to us, and fit perfectly with our personalities and style. It was important to us that the wedding feel intimate, and like a fun exclusive party. We didn't have a sit down dinner, just lots of canapes and cake and drinks. We looked at a few different options, but this one worked with our style, as well as a central location for our guests, and ability to conduct the ceremony and the reception at the same venue.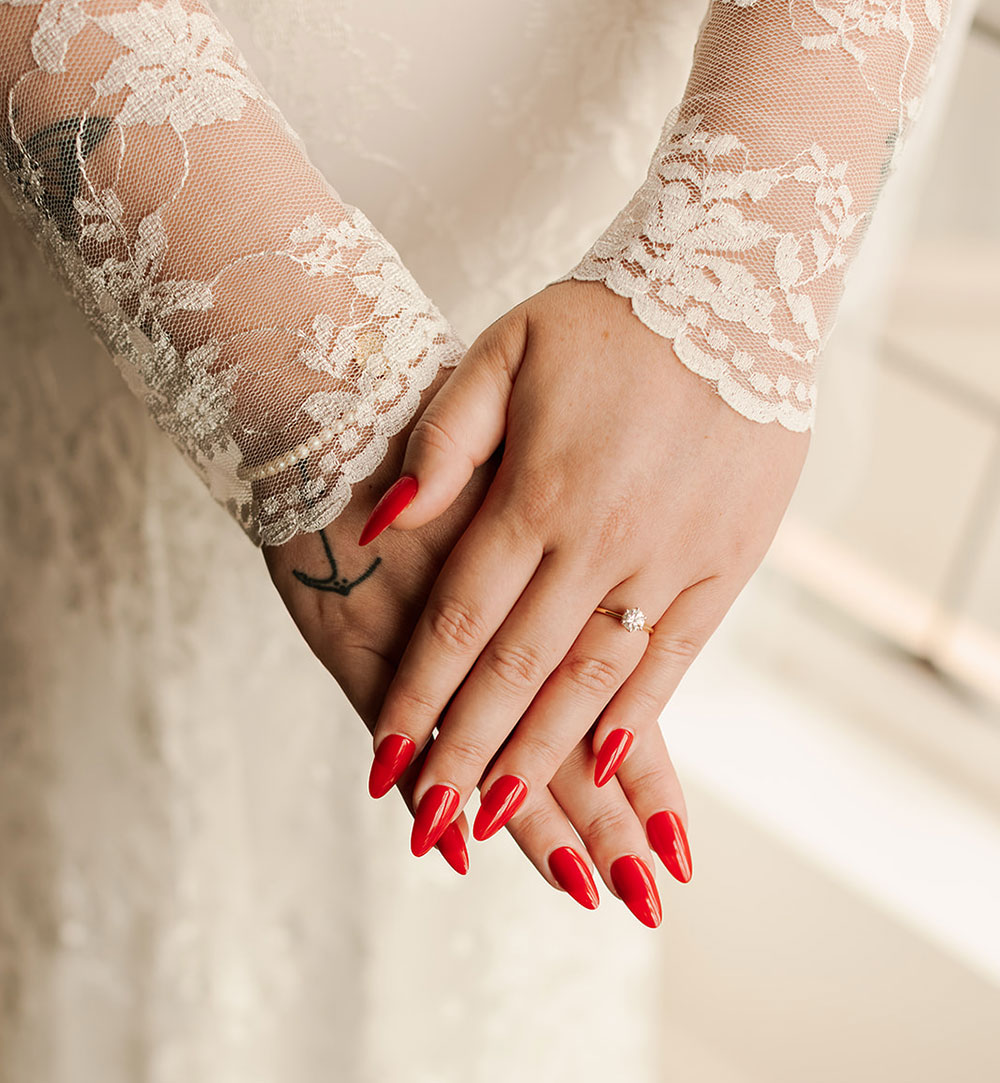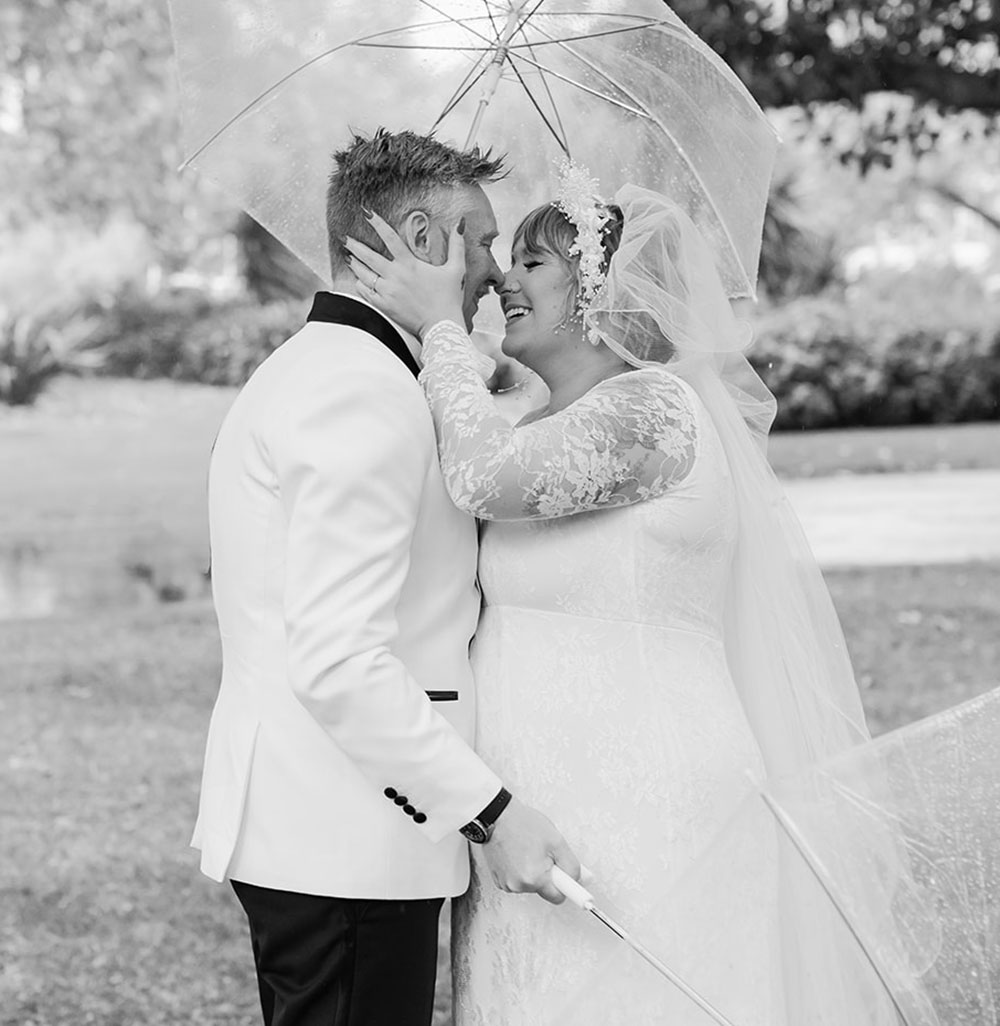 Tell us about the dress!

I chose the Helena Gown in ivory. I was looking for a dress that would be comfortable AND elegant and this ticked all the boxes. I was very impressed with the quality and the service from Tiffany Rose was amazing. In Australia, there are no retailers like it, and I was so happy with how easy it was to purchase from Tiffany Rose even though based in the UK. It arrived quickly, and initially I was a little worried I would grow, and they assured me that I could extend the exchange date and change it if I did grow. Which I did! The exchange process was very easy and I was able to have a better fitting dress delivered a few months later. The dress was stunning, very flattering for my 7 month baby body, and most important of all - comfortable. I felt really beautiful in it, and happy I could find a style that was modern and flattering.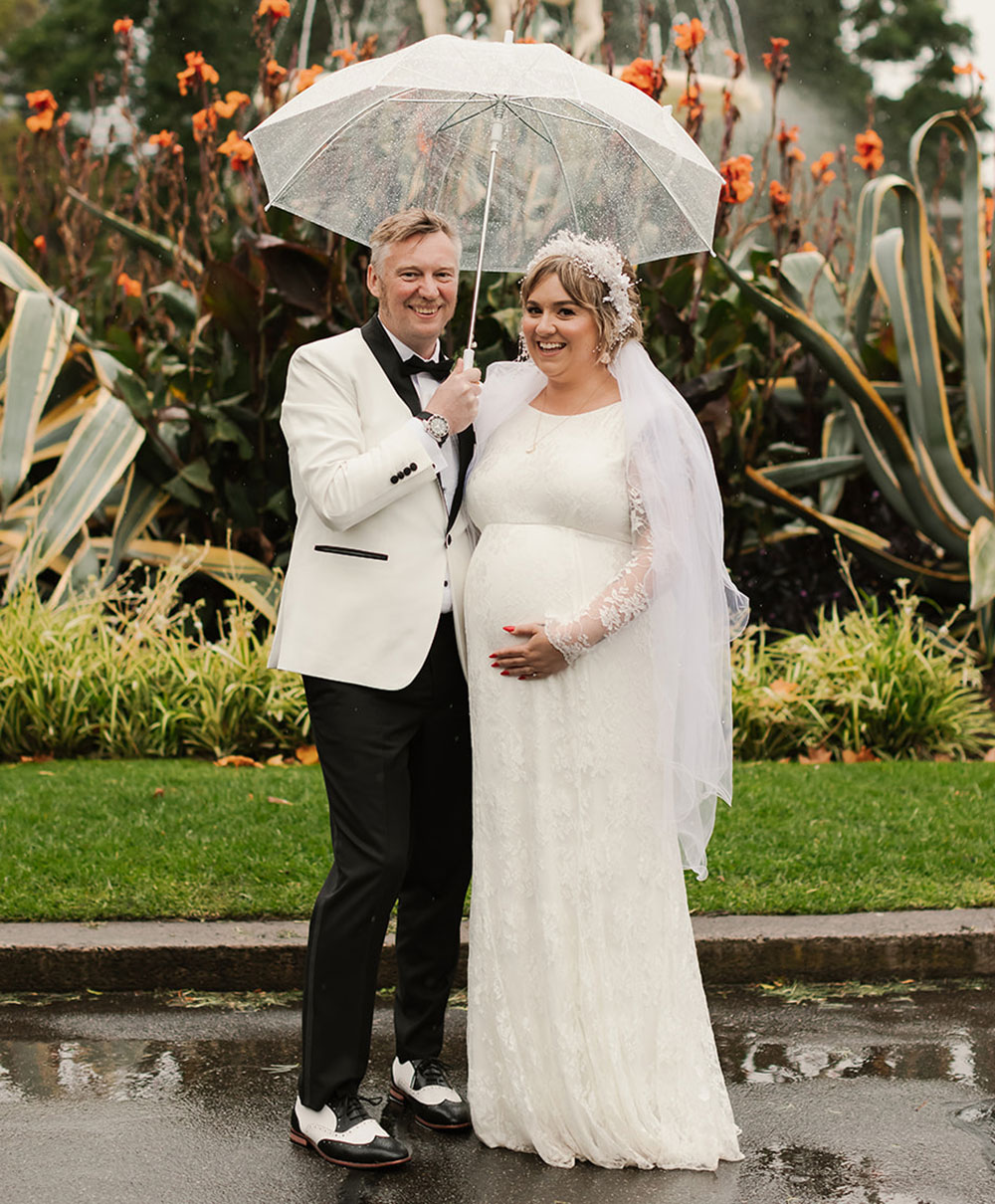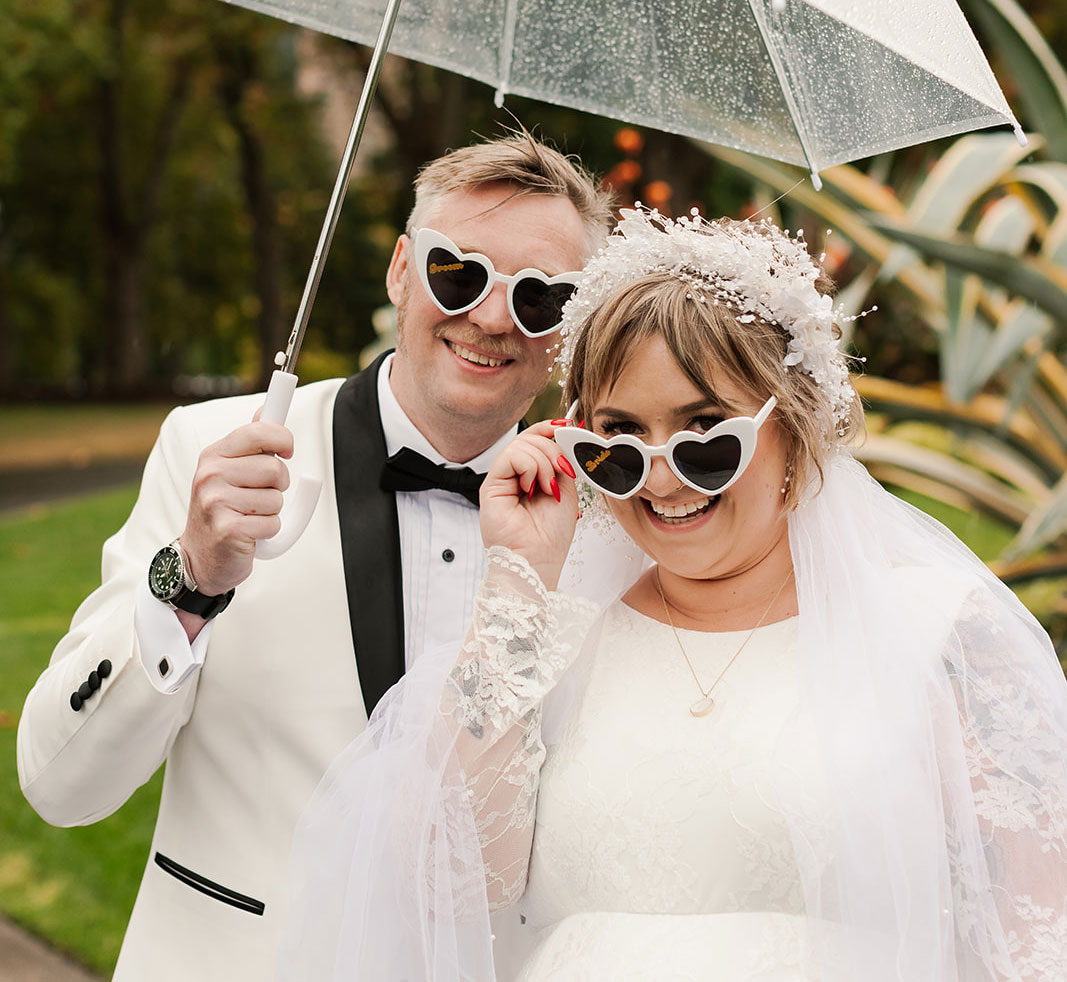 Any advice for a pregnant bride planning a wedding?

Enlist the support of friends and family - say yes when they offer to help and take all the help you can get! We were very lucky in having close people who helped us plan our day and this wedding wouldn't have happened without them! Also make sure you have breaks and allow extra time for everything. You do not need to rush, this is all on your time. It was important for us that the day flowed, so throw out the rule book (you already broke one marriage rule if you're planning a wedding pregnant, so why bother with any of the rest?!).

We did our photos before the ceremony to ensure that I wasn't exhausted by the time we got to them. We made our ceremony short so I wasn't standing for too long. We only had the one venue so limited movement which helped immensely. Make sure you eat! In summary - getting married 7 months pregnant was actually a struggle, only do it if you have support, there's no way we could have done it between the two of us (and we are both hard working, go getter people).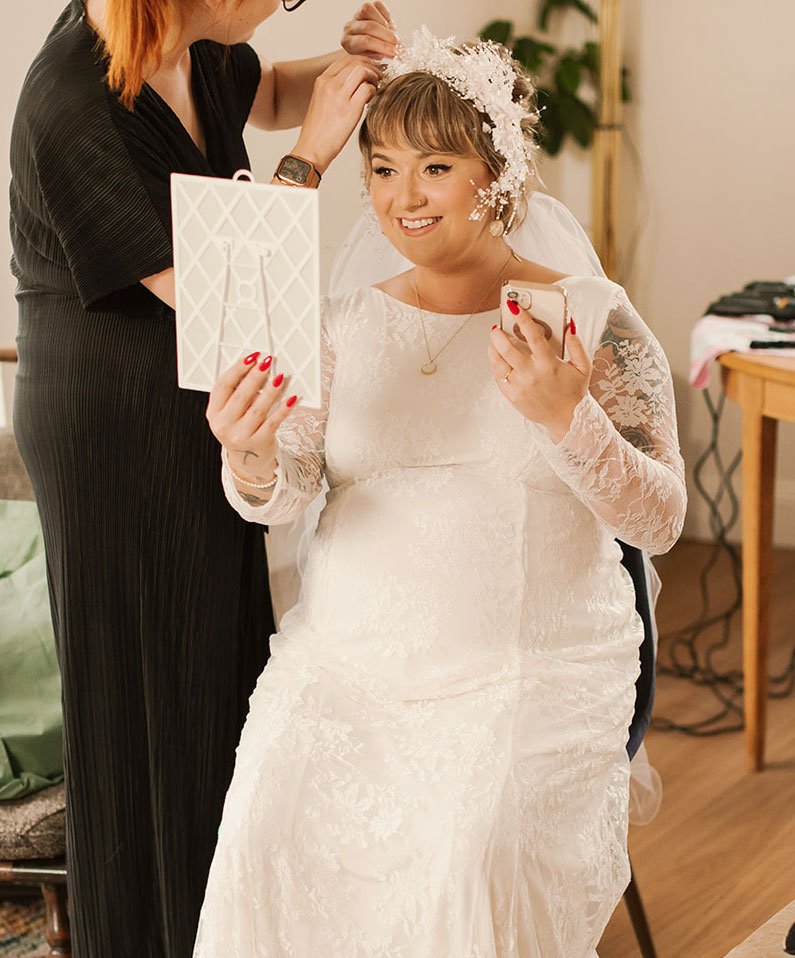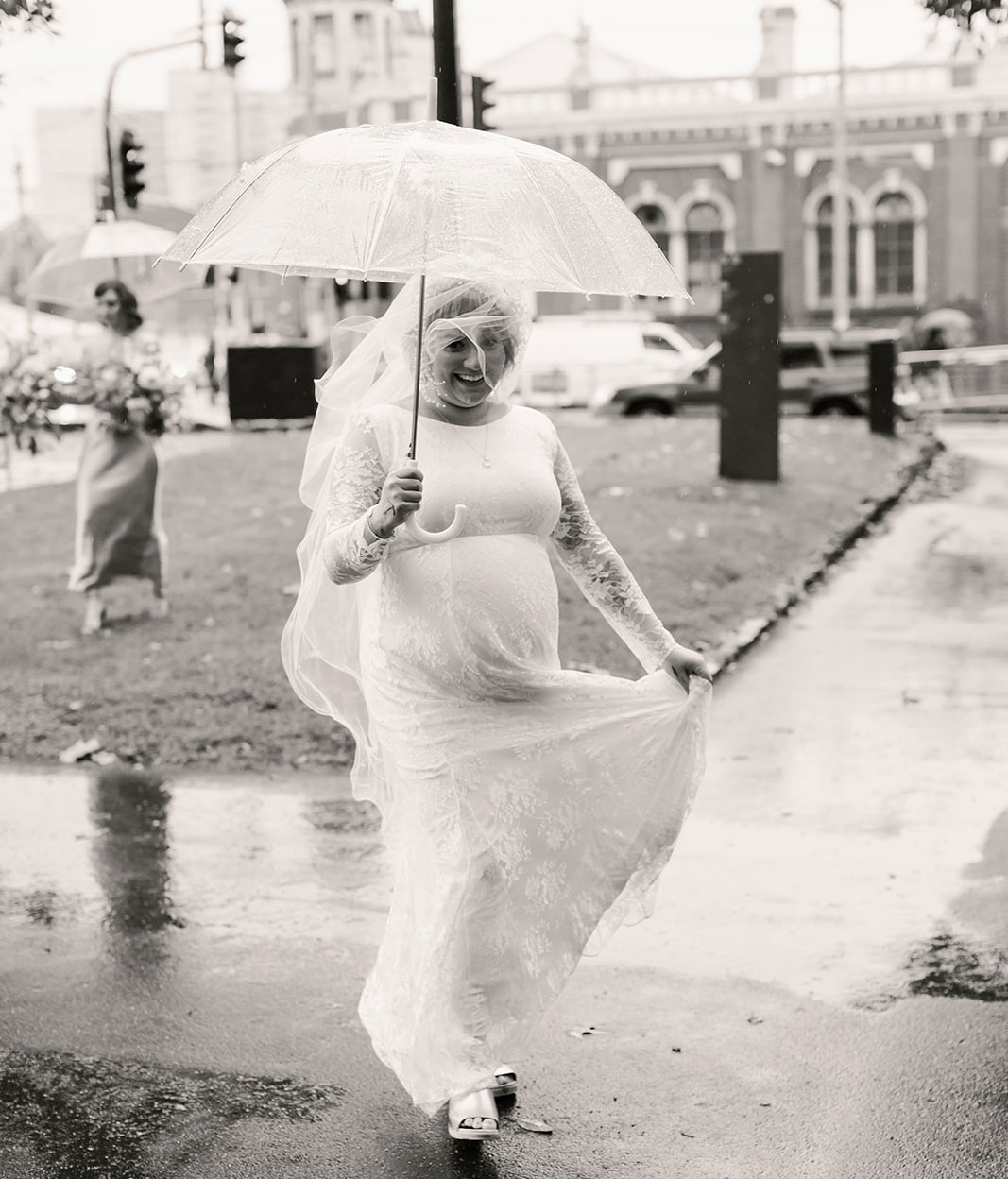 Any other fun facts to share?

The main thing that made the wedding so special were the people who joined us and contributed to our day - we had one of our best friend marry us, another friend from school photograph us, our friend's mum do all of our amazing flowers, we had friends set up the decorations prior to us coming, including a kids corner with activities, and a friend from school do our make up - it felt very comfortable and relaxed, we feel very grateful and very supported throughout and it felt like a celebration for everyone. A wedding is a celebration of the love you share and the life you have together - make it reflect that.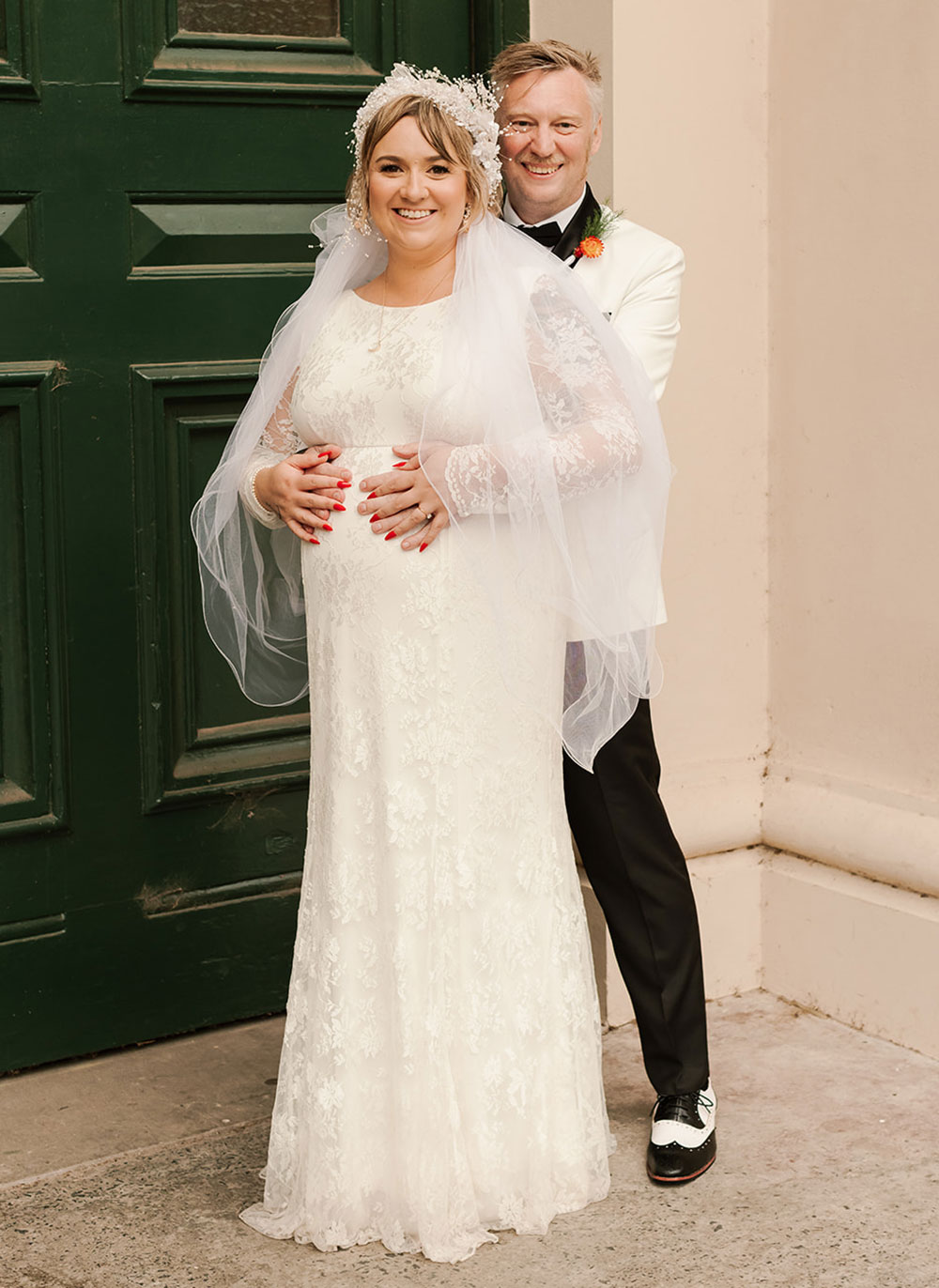 Get The Look
Vintage-inspired Helena full length maternity wedding gown has a gorgeous streamlined fishtail shape that's perfect for making your unforgettable entrance.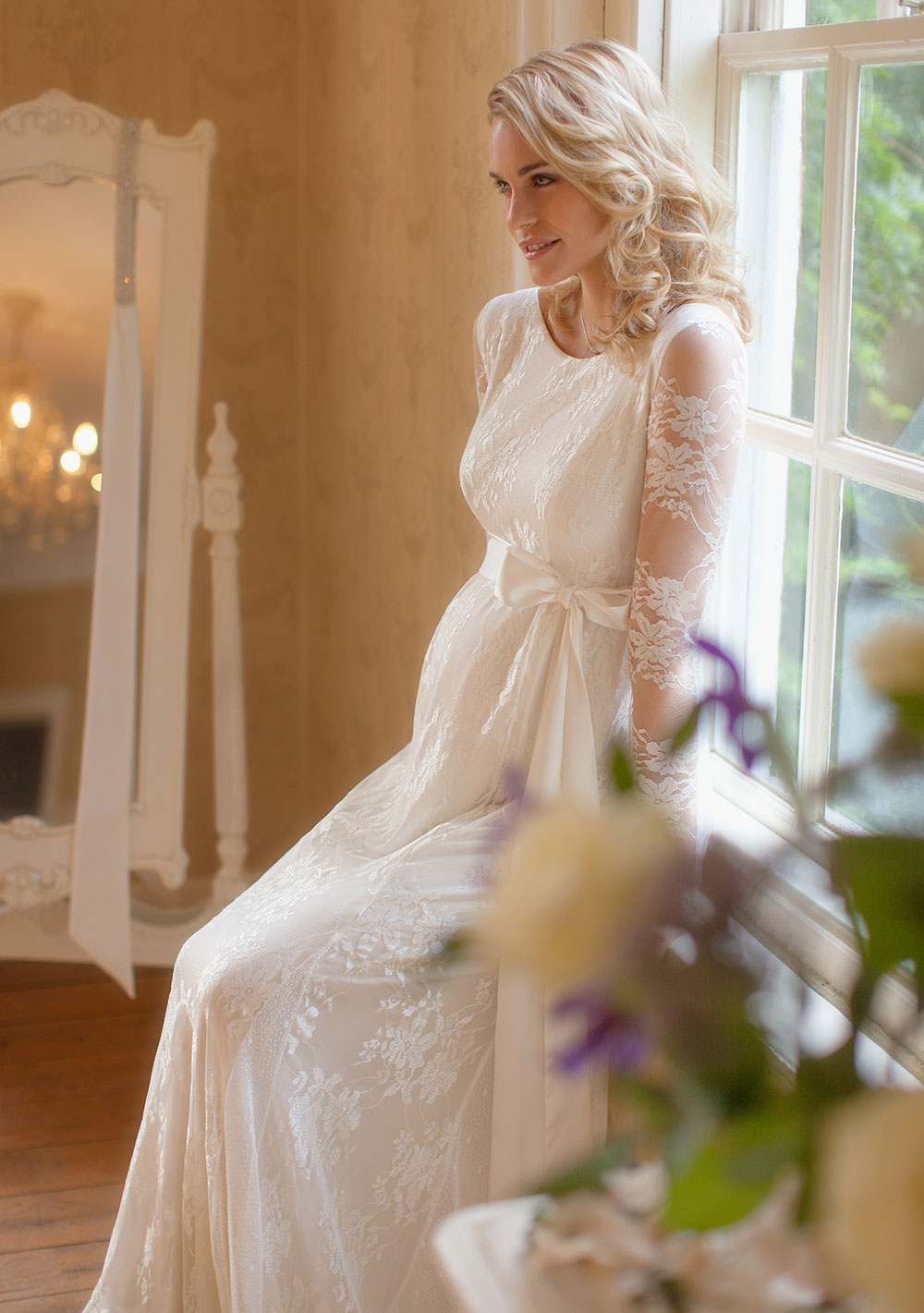 A dreamy way to celebrate your special day, from ceremony to wedding breakfast to first dance. Our stunning lace dress is lined in premium jersey for ultimate comfort.


Totally 1930s in style and inspiration, with a demure high front neckline and a daring scoop neckline to the back. Long sleeves in dainty sheer lace add a touch of classic elegance, highlighted by the detachable sparkly vintage sash (not included).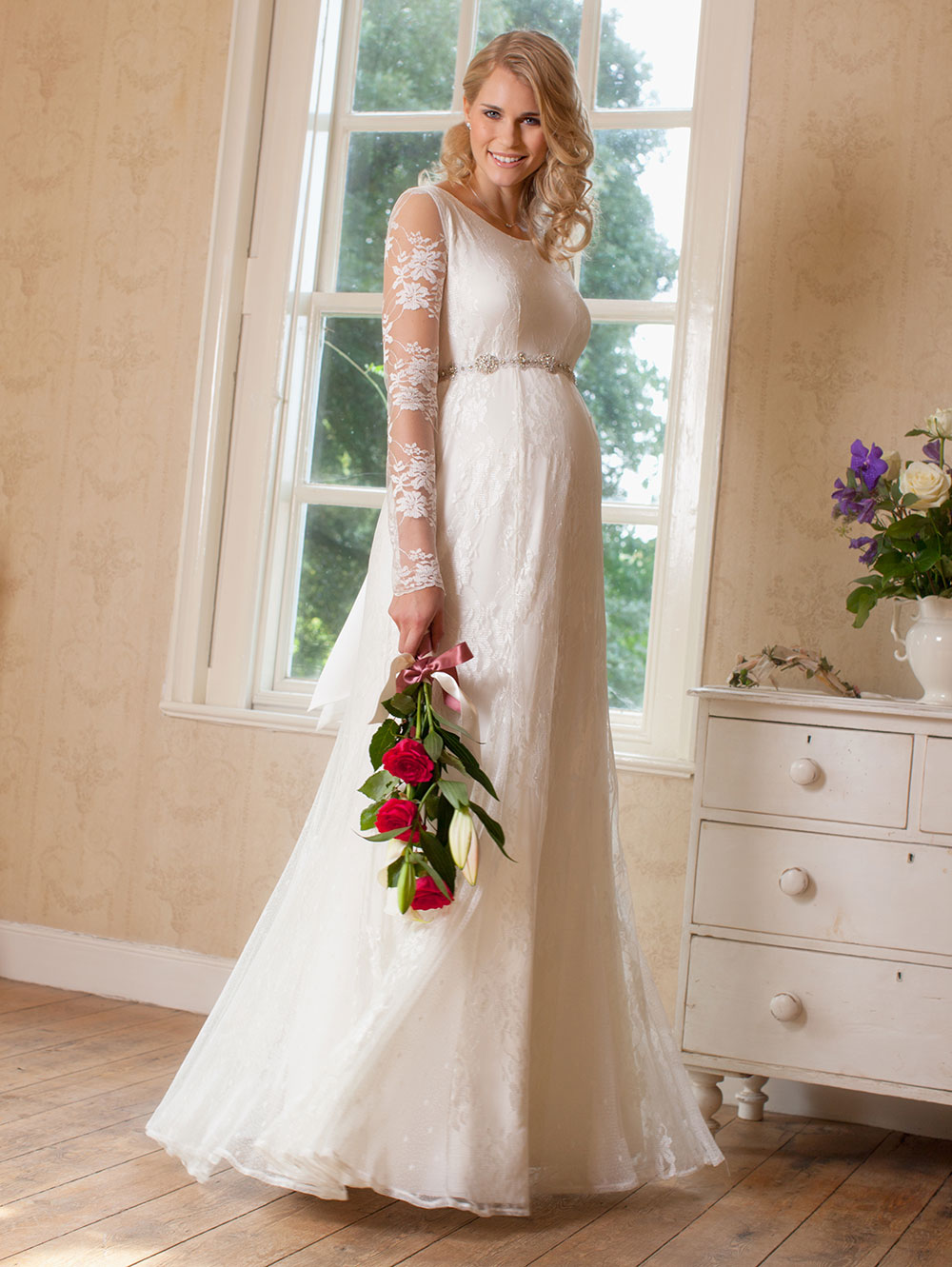 Helena Maternity Lace Wedding Gown in Ivory White >>
Tiffany Rose Wedding Dresses >>
Credits:


Photographer - Andrew Clark
Make up – Katie Woodward
Hair - Marjorie May Fair
Cake - Katie Lou Cakes
Venue - Prince Alfred Carlton




Categories: #real-brides,
« Previous: It's Party Time! (Apr, 25th 2023)
» Next: A Boho-Inspired Wedding (Jun 5th, 2023)
About Tiffany Rose
Tiffany Rose is dedicated to giving you the chance to wear exciting, elegant, beautiful and well-made clothes during your pregnancy.
» More...
Blog Archive
Made in Britain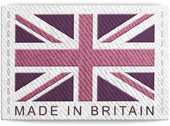 The Tiffany Rose Collection is Designed and Made in Britain
Read more...