Tuesday, July 06 2021
A Postcard from Idyllic Iceland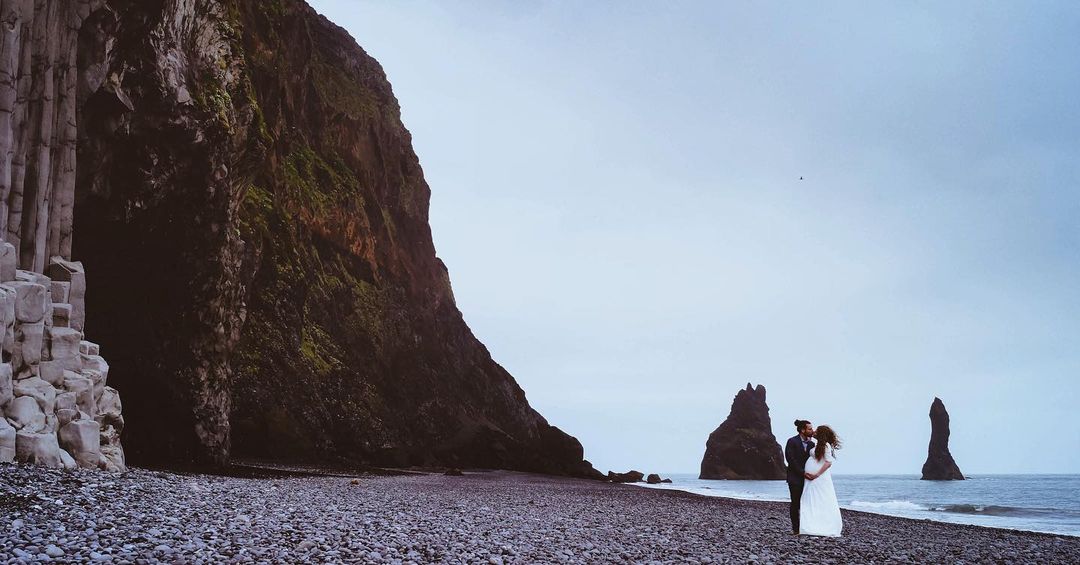 We know we're spoiling you with our Real Bride features but they're all too good not to share. Last June (2020) Mathilde and Romain married in their student residence followed by a gorgeous photoshoot in the natural and picturesque landscapes of Iceland. Mum to be Mathilde was 8 months pregnant on her wedding day and opted for our Verona gown to say 'I do'. We've been blown away by the beauty of these photographs and Iceland is now a must-visit!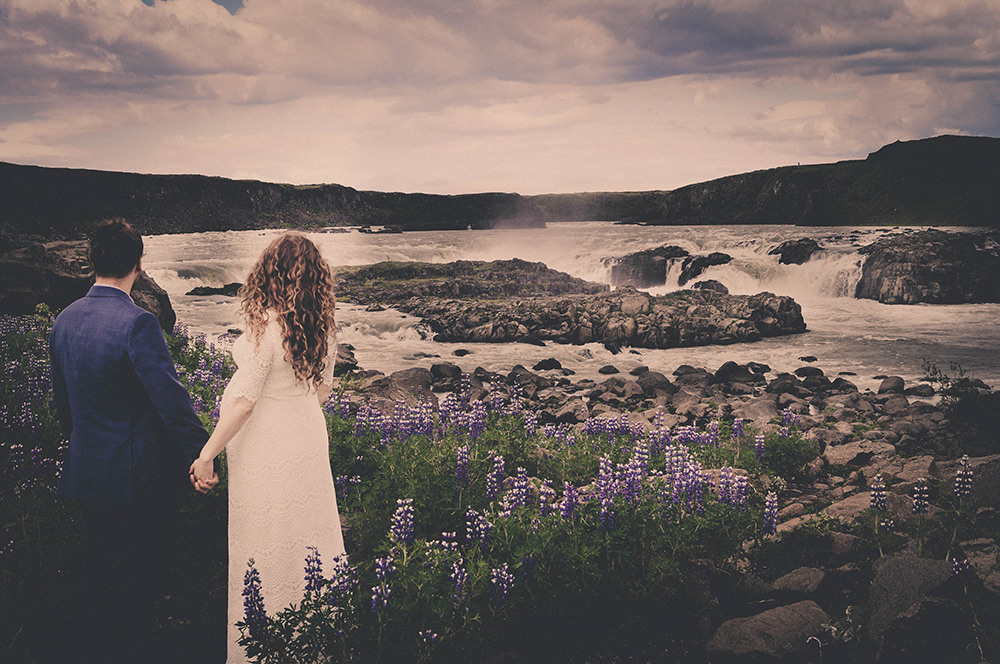 Where did you and Romain meet?

Me and my husband met in France, our home country, but have since moved to Iceland as Romain is studying his PHD here. We've now called Iceland home for more than 2 years!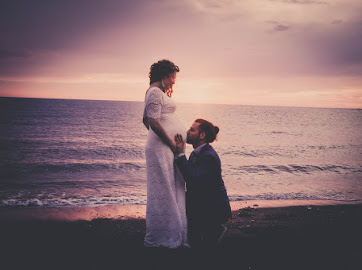 Romain proposed to me in February, we were in a really cosy summerhouse complete with hot tub, reams of snow, a sky full of stars... and then suddenly the northern lights appeared! He took this moment to propose and it was just magic and perfect. I really didn't expect it at all especially as I was already 4 months pregnant at the time.


When and where did you and your partner get married?

Initially, we thought we'd do a little wedding with maybe ten people or something like that and not necessarily buy a dress and suit, but the more we talked about it, the more the people around us got excited! In the end there were more than 80 guests and so inevitably we had to buy a dress and suit for the occasion. What's even better is that my parents and Romain's mum surprised us on the big day!


Up until the very last minute (like one day before!) we didn't know where we were to be married! (Thanks to Facebook, it was all really easy to organise). We wavered between a room and a park right up until the very last second, because you really don't ever know what the weather is going to be like in Iceland! The wedding went ahead in a room which is located in our student residence with everything we could possibly need.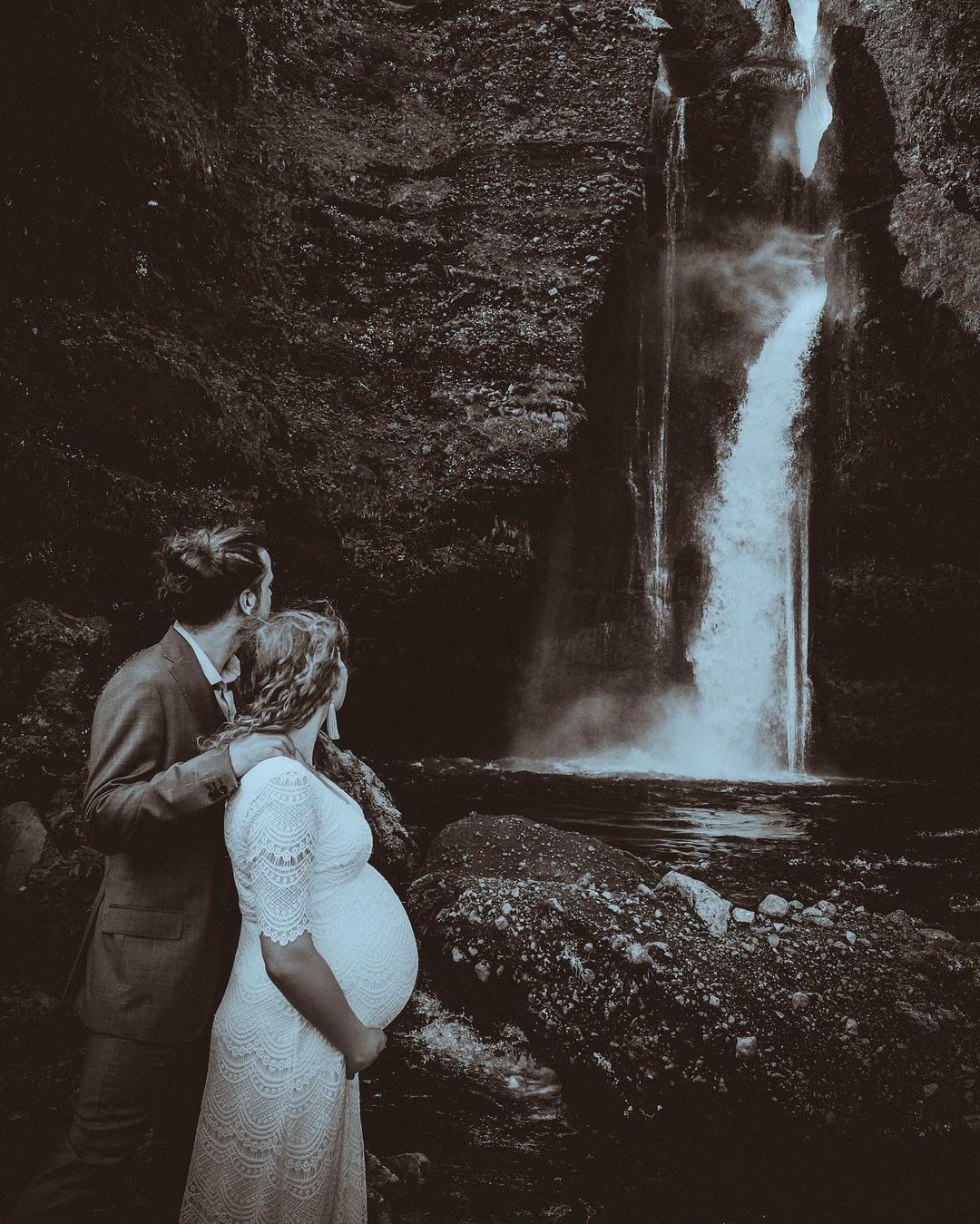 Tell us about your wedding dress - and why did you choose this style?


I reaaaaaaally really love my dress. I chose the Verona gown from Tiffany Rose because it's a long dress, as even during the summer, Iceland still isn't particularly warm. The lace and dress's form are gorgeous!


Can you share a fun fact about the day? :)

Our wedding was supposed to be a little intimate one because we plan on doing a "bigger" one in France. With this in mind, we asked everyone to bring a dish to share, and when people arrived, they opened cupboards, found plates and laid everything out! We did absolutely nothing which was amazing and the buffet was excellent.


I really wanted to keep to the tradition of throwing my bouquet (one that we'd made with foraged flowers) but no one came out to catch it! I think I waited at least 2 minutes.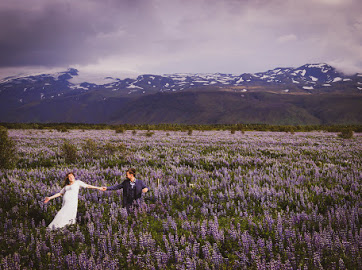 Anything else you want to tell us?

I was thinking maybe I will dye the dress in red for my second pregnancy to do other pictures or perhaps I will reuse the dress for my French wedding if we have to shift the date and I happen to be pregnant again.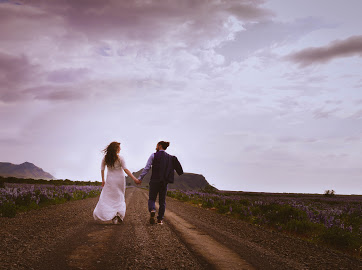 People you'd like to mention:

The photographer is Mélanie Molière (her instagram is @melaniemoliere) she is also my hairdresser and witness :) It was a very fun day and I adore the pictures!


Many thanks to Mathilde and Romain for sharing their special day with us.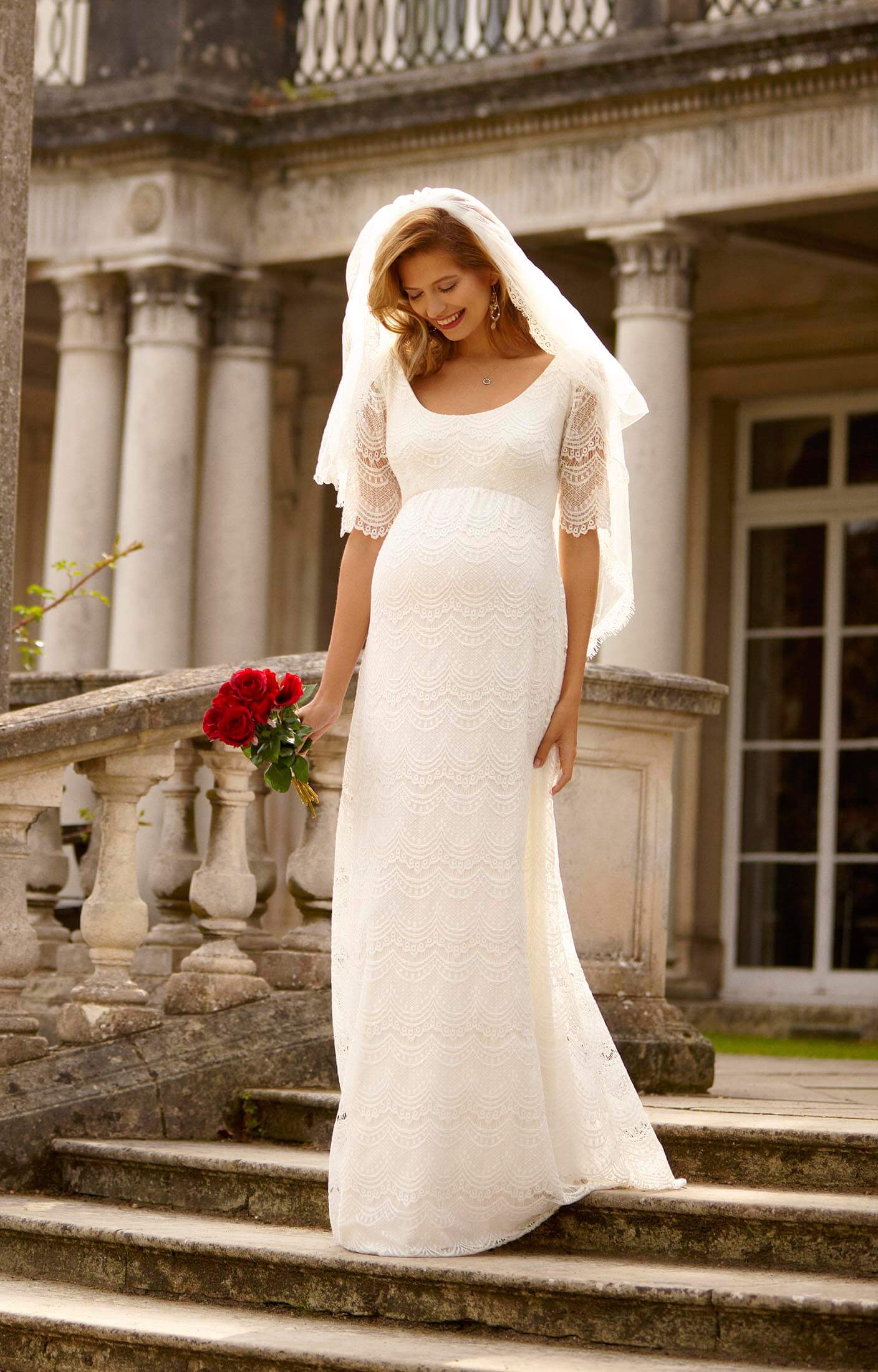 Get Mathilde's look:

Soft and sensuous, our Verona long ivory maternity bridal gown is romantic and graceful. The dress features a delicate eyelash lace overlay and three-quarter length sleeves. Meanwhile, a figure-enhancing bodice with a divine empire line gives way to a full-length skirt lined in softest, premium jersey. The smooth drapes flatter and elongate your silhouette, while the gentle curve of the scoop neck shows off just enough décolletage.


If you've recently got married or celebrated a big occasion wearing a Tiffany Rose dress and would like to feature on the blog, contact our customer care team and they'll share details on how!


Alternatively, share your special moments with us on social:

Facebook and Instagram or Twitter


Or use #TiffanyRoseMaternity.

Categories: #real-brides, #bridal, #wedding,
« Previous: Japanese Garden (Jun, 29th 2021)
» Next: Simplicity is Key (Jul 9th, 2021)
About Tiffany Rose
Tiffany Rose is dedicated to giving you the chance to wear exciting, elegant, beautiful and well-made clothes during your pregnancy.
» More...
Blog Archive
Made in Britain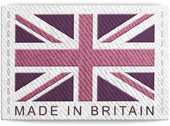 The Tiffany Rose Collection is Designed and Made in Britain
Read more...