Friday, December 15 2017
Give the Gift of Glamour

Looking for the perfect gift for a loved one who's expecting? Let them choose with a Tiffany Rose Maternity gift voucher.
Available at any value, each voucher is delivered free of charge in a beautifully gift-wrapped package, with the option of including a personalised message for that special touch.

In a hurry? We can send an e-voucher to yourself or directly to the recipient, just let our lovely Customer Service team know by sending an email to sales@tiffanyrose.com.
Categories: #christmas, #festive-season,
« Previous: A Touch of Festive Sparkle (Dec, 5th 2017)
» Next: Tiffany Rose at Nordstrom (Dec 28th, 2017)
About Tiffany Rose
Tiffany Rose is dedicated to giving you the chance to wear exciting, elegant, beautiful and well-made clothes during your pregnancy.
» More...
Blog Archive
Made in Britain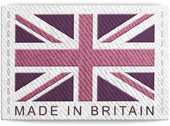 The Tiffany Rose Collection is Designed and Made in Britain
Read more...