Tuesday, June 30 2015
Celebrating 12 Years of Tiffany Rose

A lot has happened in 12 years at Tiffany Rose. Kickstarted by Tiffany who had a burning idea and just £600, Tiffany Rose has grown to become an award-winning British maternity wear label, loved by celebrities and a committed supporter of British Manufacturing.

We are humbled by the thousands of wonderful comments and encouraging words of support from our lovely customers and, in light of our 12th birthday, we wanted to share with you some benchmarks of our exciting journey.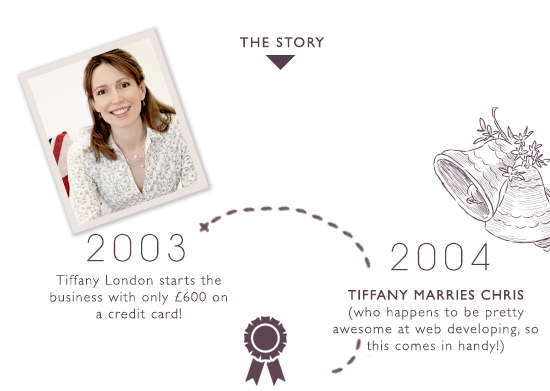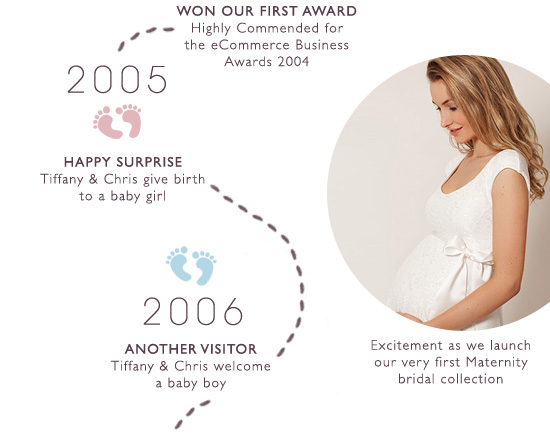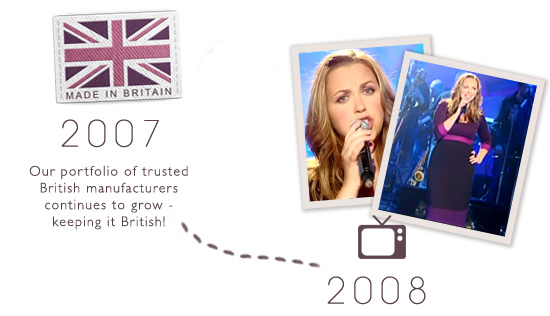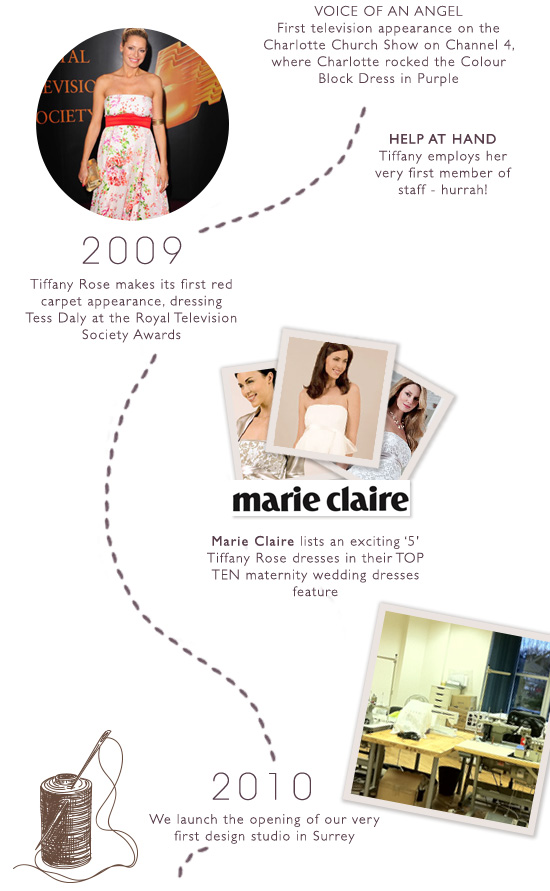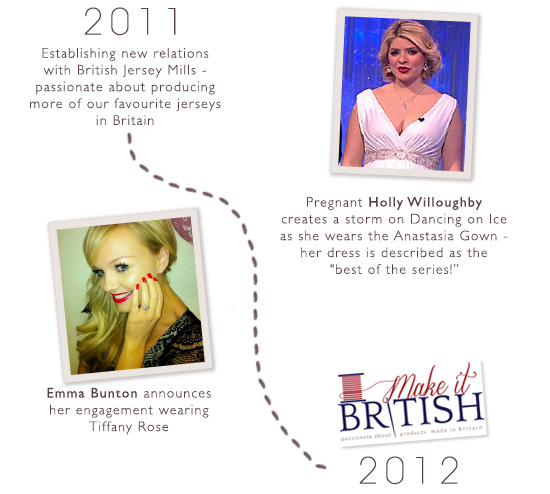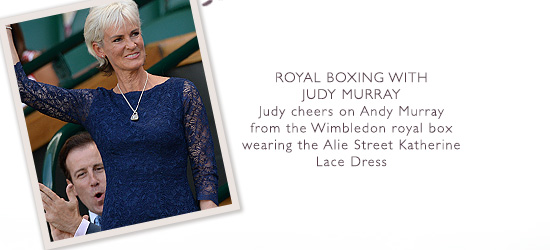 Categories: #about-us, #collections, #news,
« Previous: Katherine Jenkins (Jun, 25th 2015)
» Next: Pregnancy Summer Style Classics (Jul 2nd, 2015)
About Tiffany Rose
Tiffany Rose is dedicated to giving you the chance to wear exciting, elegant, beautiful and well-made clothes during your pregnancy.
» More...
Blog Archive
Made in Britain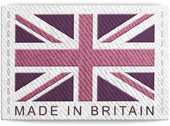 The Tiffany Rose Collection is Designed and Made in Britain
Read more...