Tuesday, June 24 2014
The Eternal Fashion Of The Wedding Dress

The TR team were thrilled to recently attend the fantastic Bridal Exhibition at the V&A: Wedding Dresses 1775-2014. We followed the journey and development of the white wedding dress covering the last two centuries and couldn't help but fall in love with supermodel Kate Moss's bridal gown designed by John Galliano in 2011. Creating lots of inspiration for our design team, we wanted to share our excitement with you!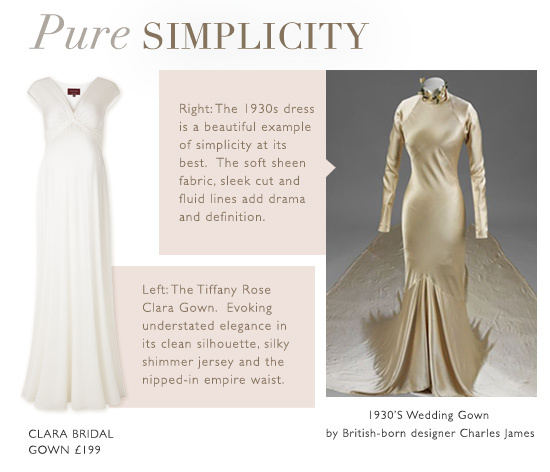 We loved the 1914 kimono style wedding dress featured below made from ivory silk satin covered with glass bead re-embroidered net, finished with beautiful scalloped detail.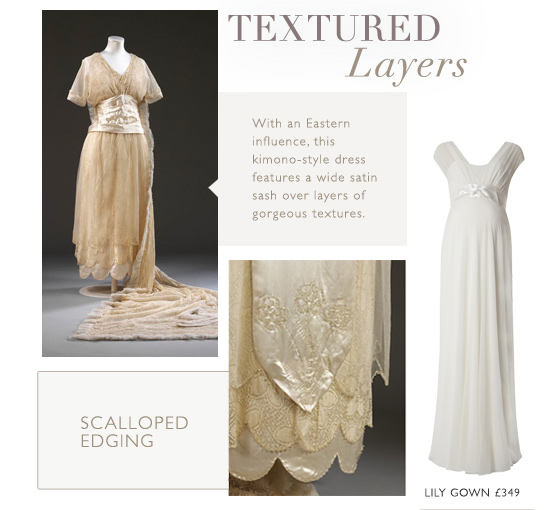 Kate Moss's wedding gown was a firm TR favourite.  Inspired by the glitz of The Great Gatsby, the gown and veil featured 390,000 sequins and 2,800 pearls.  This took almost 1,000 hours of handwork to achieve.


To discover the complete collection of Tiffany Rose Bridal Click Here
Categories: #collections,
« Previous: Royal Ascot Style Guide (Jun, 5th 2014)
» Next: Kimberley Walsh Shines In Opening Ceremony... (Jul 4th, 2014)
About Tiffany Rose
Tiffany Rose is dedicated to giving you the chance to wear exciting, elegant, beautiful and well-made clothes during your pregnancy.
» More...
Blog Archive
Made in Britain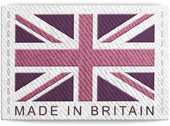 The Tiffany Rose Collection is Designed and Made in Britain
Read more...