Monday, December 11 2013
Pick Your Favourite Amelia!
One of our best-selling dresses -the Amelia is sure to be a hit at any occasion! With 8 beautiful hues to choose from, there's a colour for every personality. Whether you're looking for pretty pastels or something more dramatic, we have a colour for you!
Categories: #collections,
« Previous: Melissa George - lovely in lace... (Nov, 8th 2013)
» Next: Sugar and Spice - Thara Natalie's Baby Shower (Nov 20th, 2013)
About Tiffany Rose
Tiffany Rose is dedicated to giving you the chance to wear exciting, elegant, beautiful and well-made clothes during your pregnancy.
» More...
Blog Archive
Made in Britain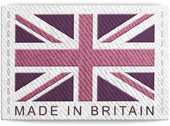 The Tiffany Rose Collection is Designed and Made in Britain
Read more...