Awards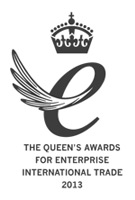 We are THRILLED to announce that Tiffany Rose has been named as the winner of a Queen's Award for Enterprise 2013, in recognition of outstanding international sales of our British designed and manufactured special occasion maternity wear brand.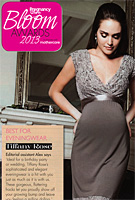 A HUGE thank you to everyone who voted for Tiffany Rose in the Pregnancy & Birth Bloom Awards... We're thrilled to announce that we have won Best Evening Wear! Yay! xxx
About Tiffany Rose
Tiffany Rose is dedicated to giving you the chance to wear exciting, elegant, beautiful and well-made clothes during your pregnancy.
» More...
Blog Archive
Made in Britain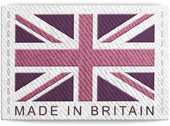 The Tiffany Rose Collection is Designed and Made in Britain
Read more...