Thursday, November 17 2022
A Scottish Wedding in the USA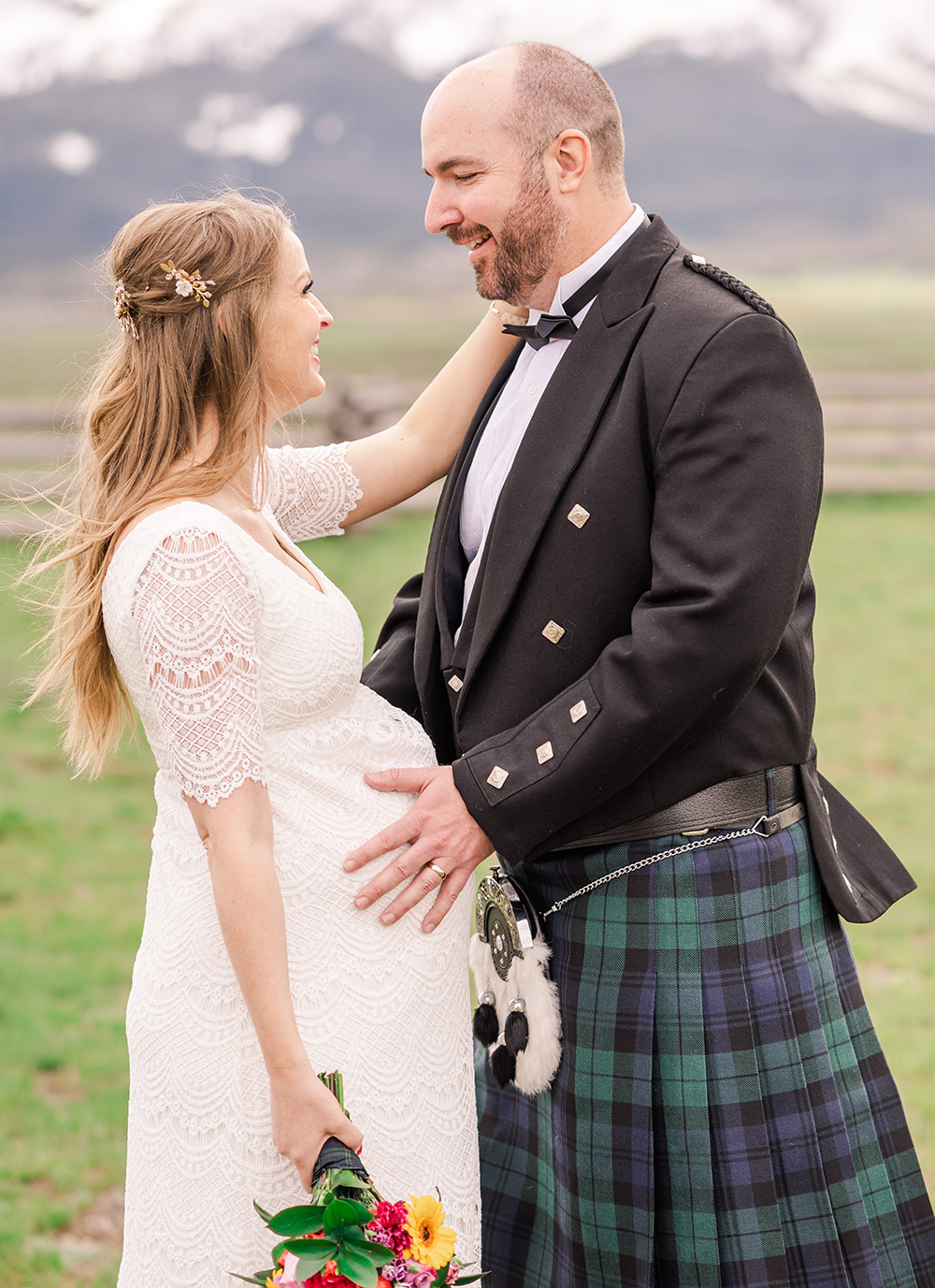 Such beautiful photos of Dani & Tom's wedding by the mountains in Idaho. Tom is from Scotland and so he and his family celebrated in full and fabulous Scottish attire. At 7 months pregnant, Dani chose our dreamy Verona Lace Wedding Gown.


Where did you meet?

My husband and I met while working at a local hospital in Boise, Idaho. We both worked in the lab. Nothing like bonding over blood and other bodily fluids lol.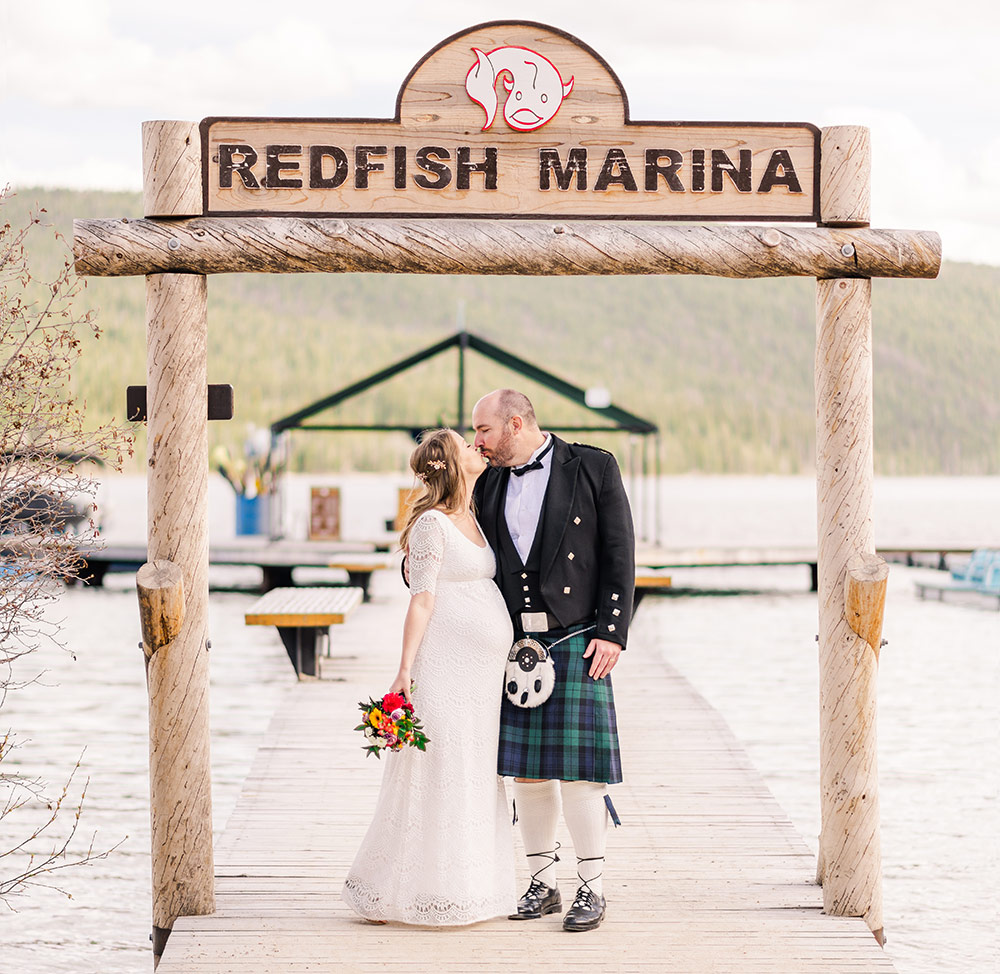 Where did you get married?

We got married in Stanley, Idaho. It's home to the gorgeous Sawtooth Mountains which is one of our favourite places to go backpacking. There are also a ton of great hot springs spots in the area.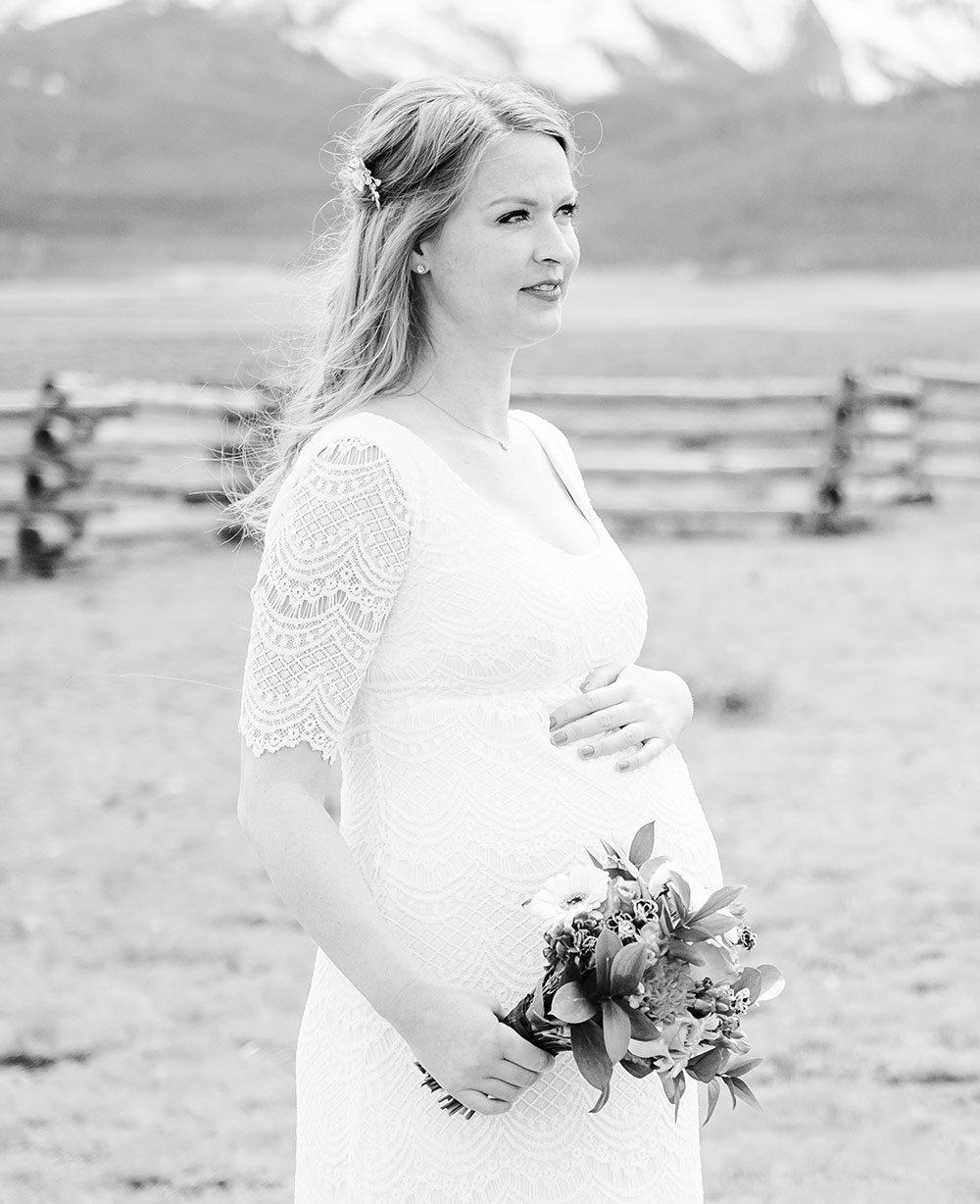 Tell us about the dress?

I was super nervous about what I was going to wear for our wedding. When you search online for a maternity wedding dress... There's a lot out there that just looks "frumpy". At 7 months pregnant, I didn't want to try to hide my bump, not that you could, but more celebrate it. My vision was something romantic and flattering, and would look great with a mountain backdrop. This dress DELIVERED on all levels and was so comfortable. I LOVED my dress.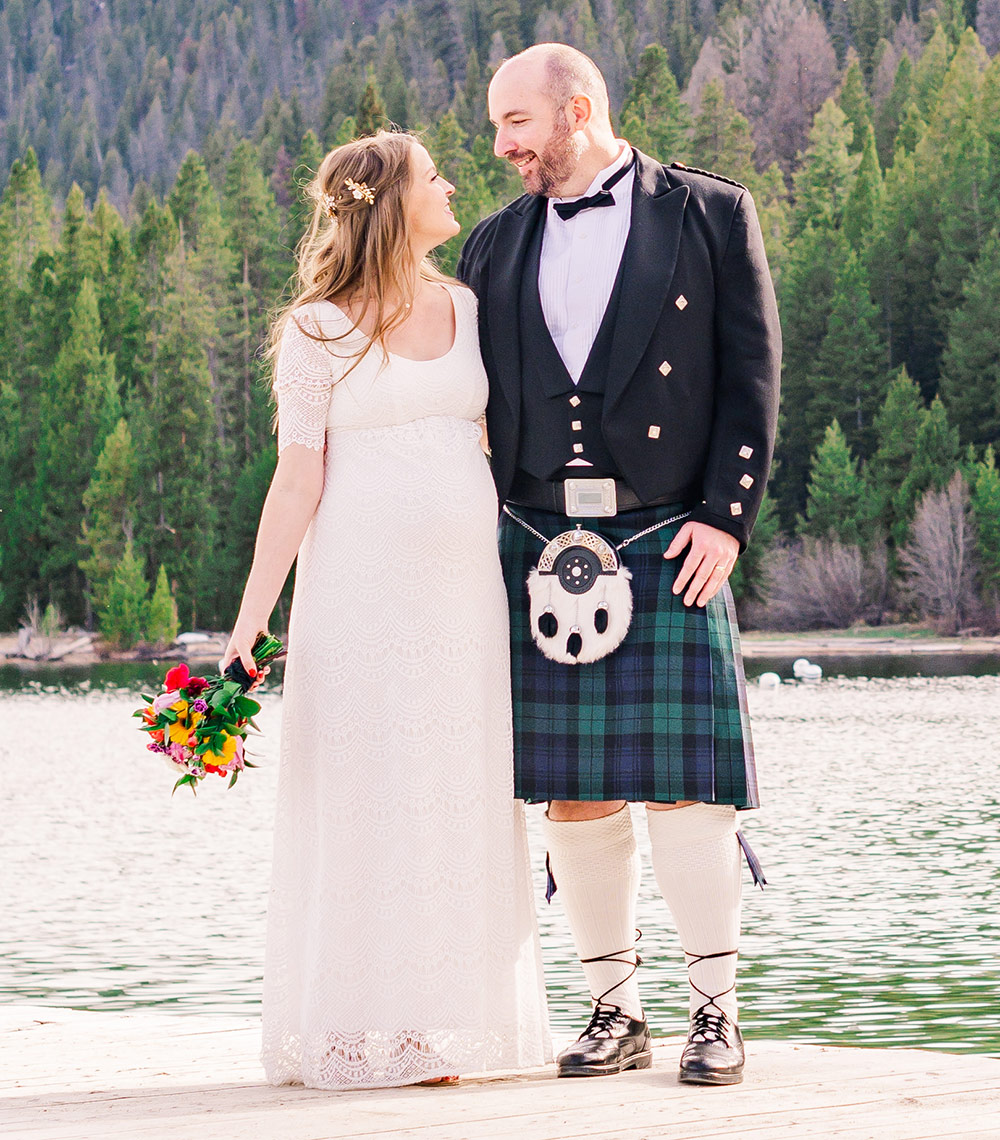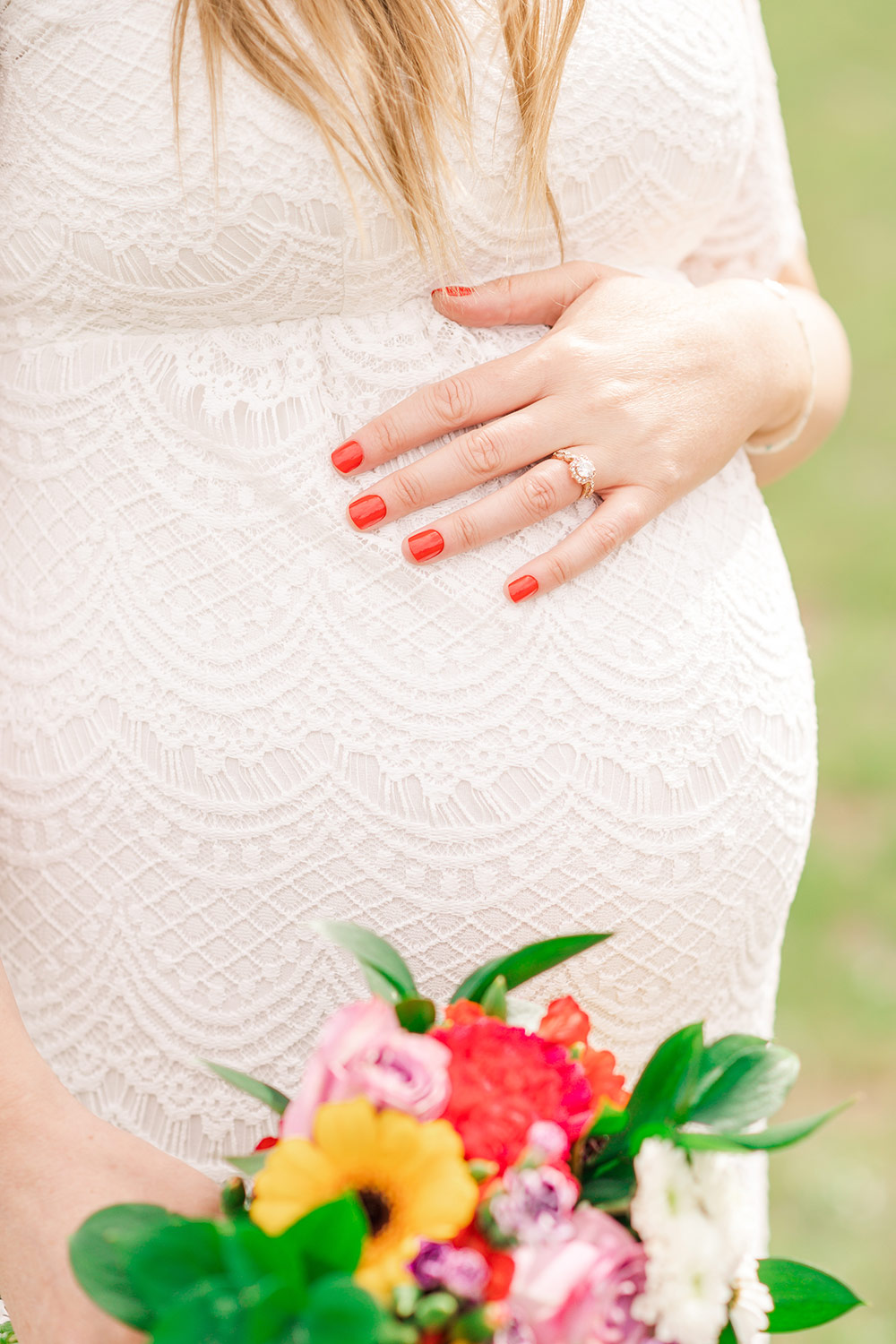 Any advice for a pregnant bride planning a wedding?

My advice for a pregnant bride is just enjoy the ride and keep it simple. Remember that you and your baby's health come first. Planning for a wedding and your baby is a lot to take on and think about! Stressing over small details is not worth it. And when/if you overdo it, get yourself a prenatal massage or two =)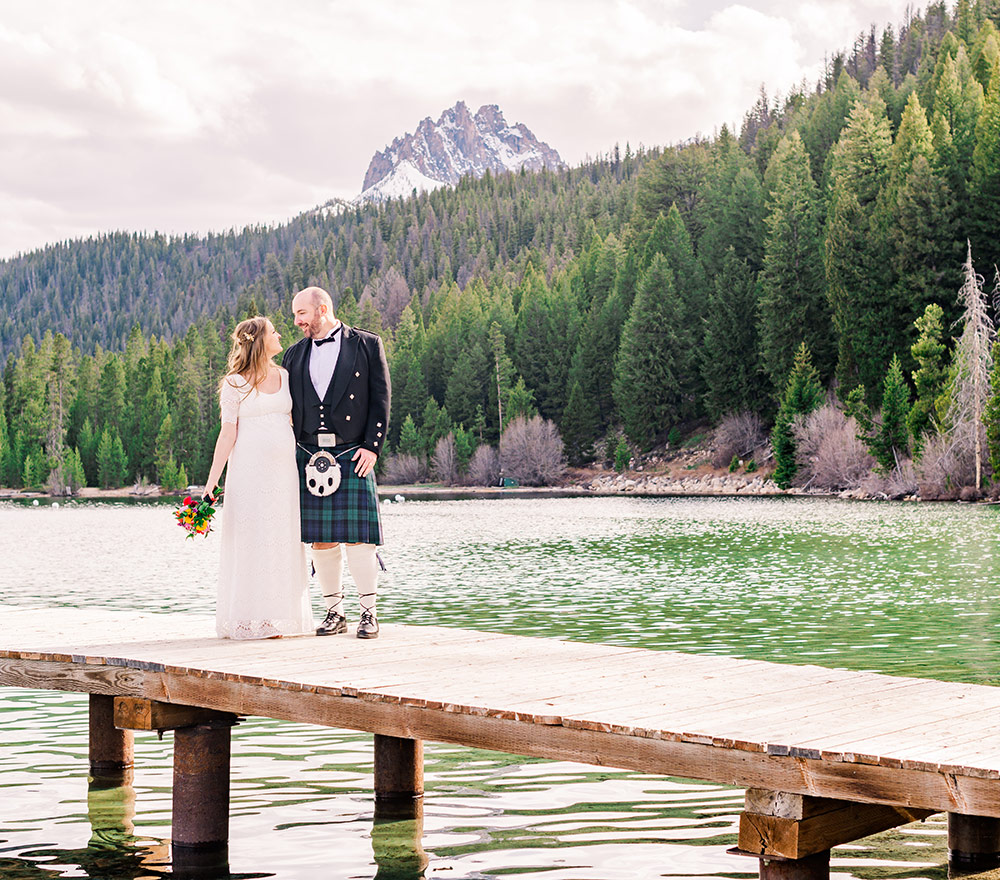 Any fun facts to share?

My husband was born in Kirkcaldy, Scotland (hence the kilt!). So even though we had our wedding in the states, the men in his family opted to show off the family tartan (Campbell tartan). Stanley, ID is a very small mountain town, only 122 people live there! It's not every day you see a bunch of men in kilts!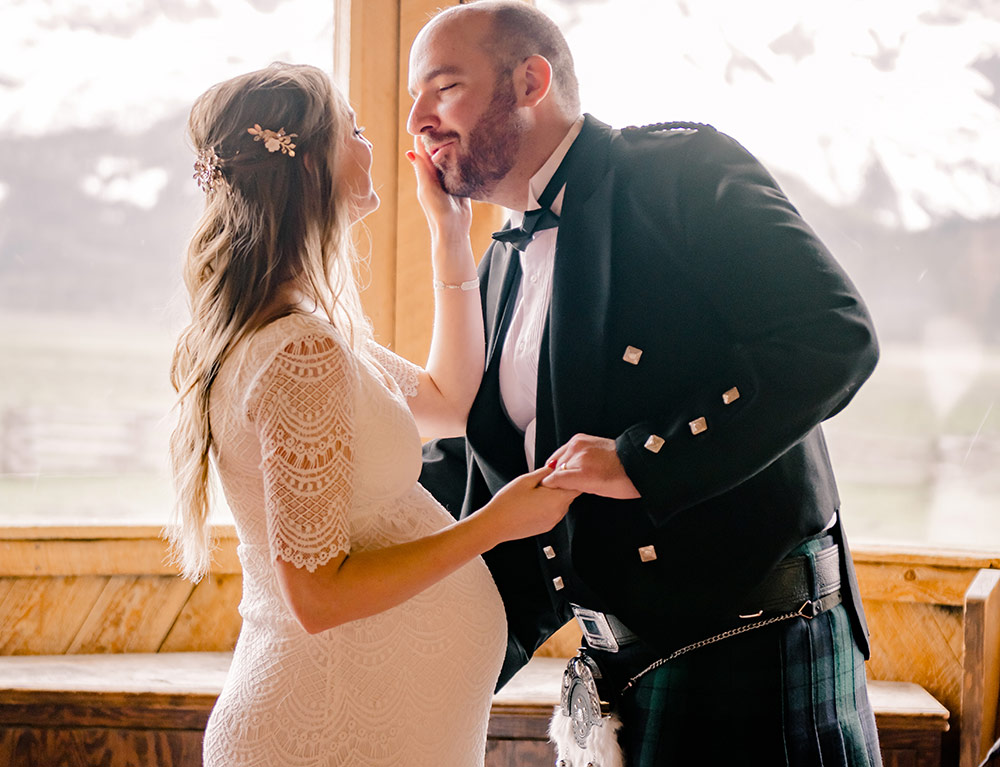 Get The Look
Truly loved, our Tiffany Rose Verona Maternity Gown is the perfect match for an outdoor wedding. Made from delicate eyelash lace which sits against our premium soft jersey lining, this dress is as comfortable as it is romantic.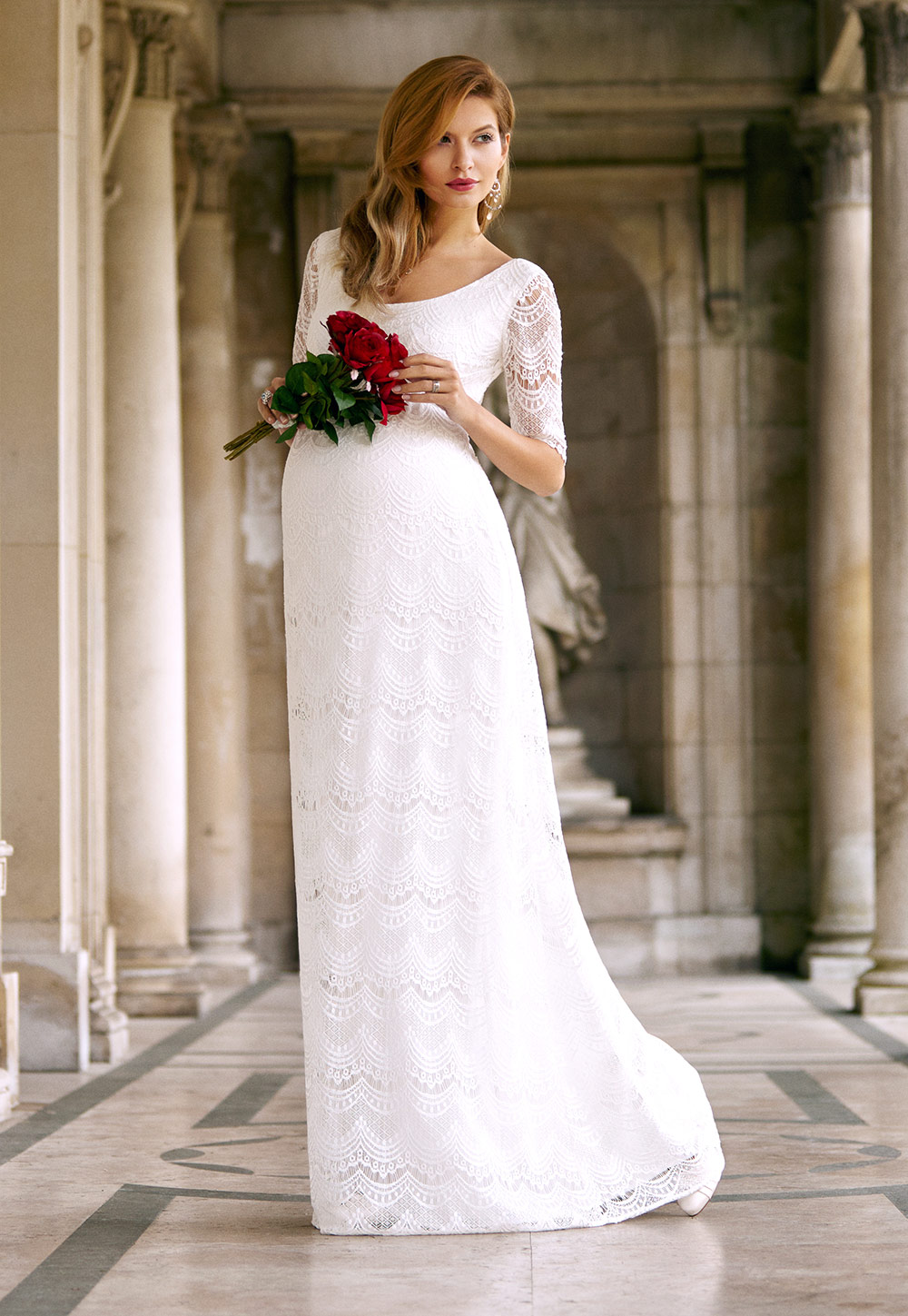 Verona Lace Maternity Gown in Ivory White >>
Tiffany Rose Wedding Dresses >>
Categories: #,
« Previous: For the Modern Bride (Nov, 8th 2022)
» Next: Amber's Baby Shower (Dec 2nd, 2022)
About Tiffany Rose
Tiffany Rose is dedicated to giving you the chance to wear exciting, elegant, beautiful and well-made clothes during your pregnancy.
» More...
Blog Archive
Made in Britain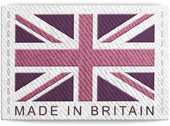 The Tiffany Rose Collection is Designed and Made in Britain
Read more...