Monday, March 14 2022
Shiara's Baby Shower
Shiara's venue was cancelled 2 hours before her baby shower celebration, but this didn't stop them from having the best time - and you will LOVE her very special theme...


Tell us all about your Baby Shower! Did you have a Theme?
Yes, our baby shower was a Storybook theme. I am a writer and I love to read, so my mom and sister thought it was fitting to revolve the shower around classic stories that filled my childhood. Our nursery theme is from another childhood literary classic, France H. Burnett's "The Secret Garden", so they wanted to tie that floral aesthetic and enchantment into the shower with roses, tea sets, and figurines of storybook creatures like Peter Rabbit.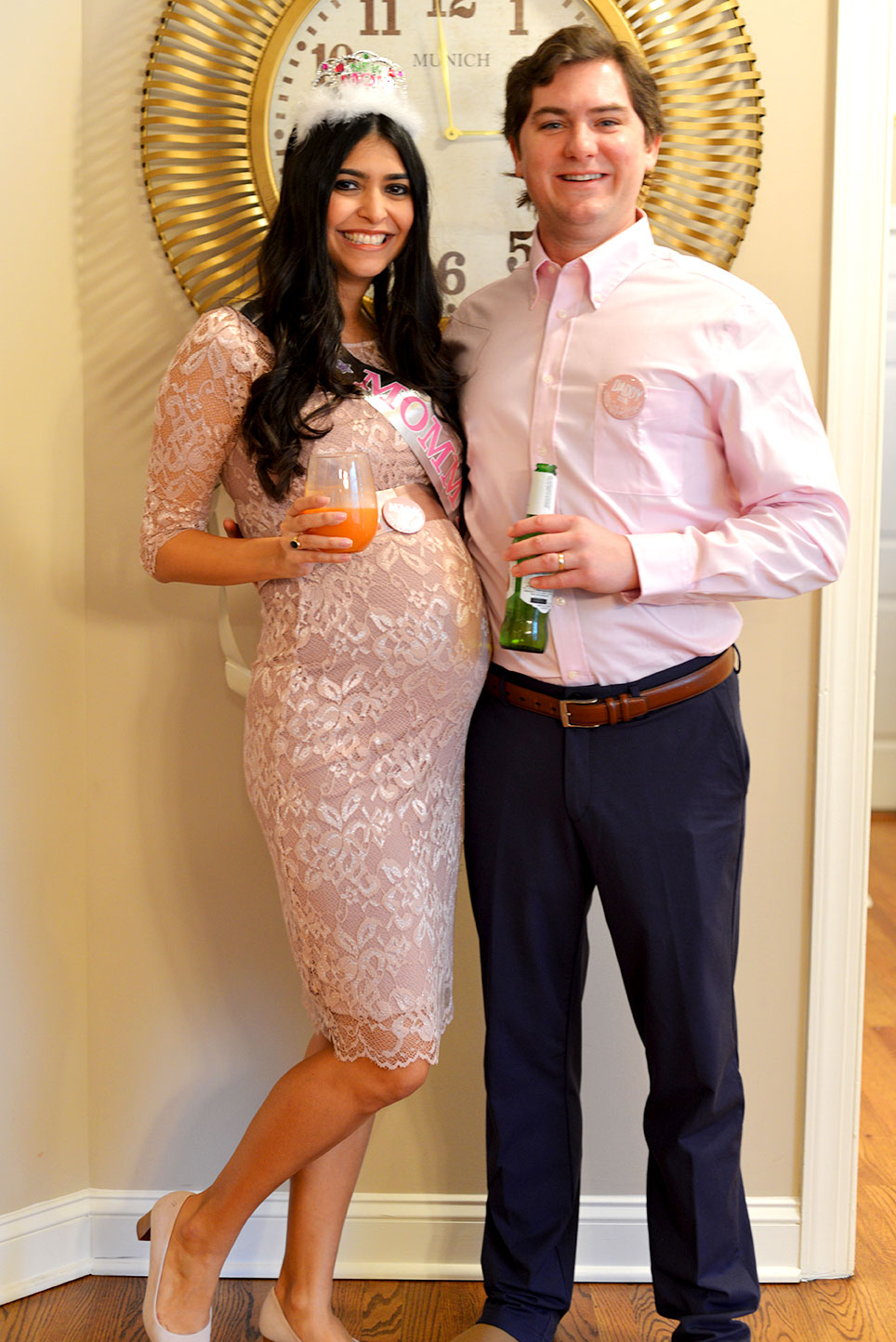 Tell us about why you chose the dress and why you loved wearing it.
I am a fashionista through and through. When I found out I was pregnant, I knew that I would experience a great deal of change, but maintaining a stylish wardrobe through these changes was one way I could hold onto a piece of myself and maintain a sense of normality and confidence during this stage of my life. There is no shortage of maternity clothes out there, but I was having a hard time finding styles that fit my classic, contemporary aesthetic, where flattering feminine shapes meet timeless elegance.


When it came to my baby shower, I knew I wanted something fitted, highlighting my figure and my bump, but with some texture for a demure touch. Seeing as the baby shower was taking place in the winter, I wanted sleeves but also wanted something in a rosey tone to represent the little girl growing inside me. When I stumbled upon the Amelia Dress, I knew I had found exactly what I was looking for. Three-quarter sleeves, figure-flattering, all lace; it was everything I wanted: chic, feminine, and oh so comfortable. I went with the "vintage rose" color, and when the dress arrived, I was ecstatic with the quality of the dress and how soft the fabric was. Since the dress did not have a zipper, I was able to order it a couple months early with confidence that the dress would be wearable no matter how big my belly got. The sash (which is a must, in my opinion) was the perfect accessory for creating a sophisticated and polished look. All I needed was a pair of dangly earrings with the slightest bit of sparkle and some nude heels (block heels for comfort) and I was ready to go.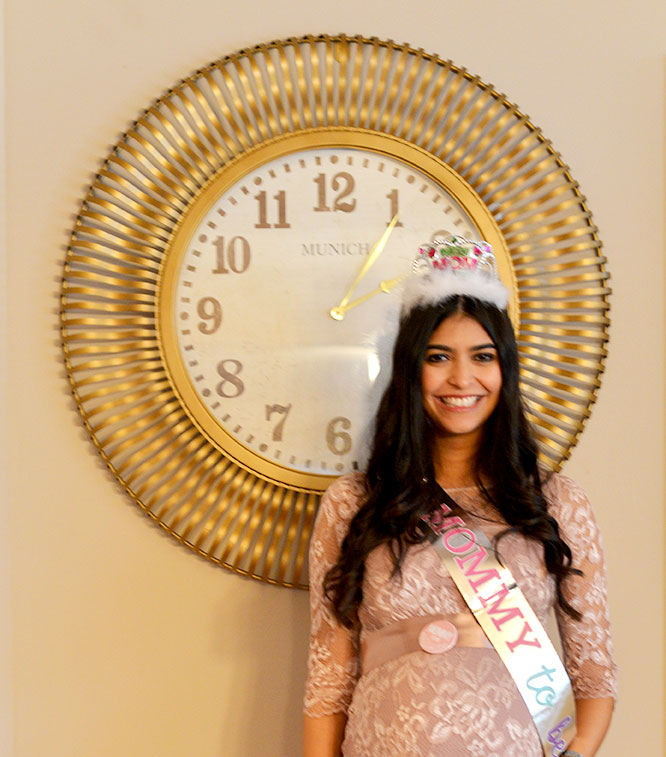 What tips do you have for other Moms planning a Baby Shower?
Tips for other moms planning a baby shower: On the night of our rehearsal dinner, my husband's father made a speech where he gave a few pieces of advice. One of them was "don't sweat the small stuff," a quote that I recite to myself on a weekly basis. It's easy to get bogged down in the minutia, in the meticulous planning, in the tiny inconveniences of the day-to-day. As someone who prides herself on being organized, it can be hard when I find myself in situations where things aren't going as planned. My mom and sister worked for four months to plan my baby shower, which was originally to be held at our country club, but when the day of the shower arrived, it rained down snow and ice (a rare occurrence in North Carolina), so the venue's coordinator cancelled two hours before the event was supposed to take place. Family and friends scrambled to shift gears and the shower ended up being thrown at our house. Was this the original vision? No. Was the event even better? Absolutely.


In the end, the venue, the decor, and the best-laid plans are all tiny details in the grand scheme of what the event represented. This day was a celebration of life and a show of support for my husband and I as we enter this new chapter in our lives. Having our loved ones work so hard and so quickly to make sure we felt loved, and having dear friends and family show up in spite of the weather made it clear that moments are defined by the people and the love that surrounds you. A venue change is small, but the presence of your loved ones, that's everything. Our shower ended up being one incredible party, full of laughter, great music, delicious food, and several games of billiards! If you waste too much time focusing on what the shower "was supposed to be like", you'll end up missing some of the most priceless moments of your life. Savor each second, bask in your maternal glow, and don't sweat the small stuff.


When is your beautiful baby due and is this the first baby?
Our little girl is due on March 21, 2022, and yes, this is our first baby. We have a few names in mind, but we want to meet her first before we decide on "the one".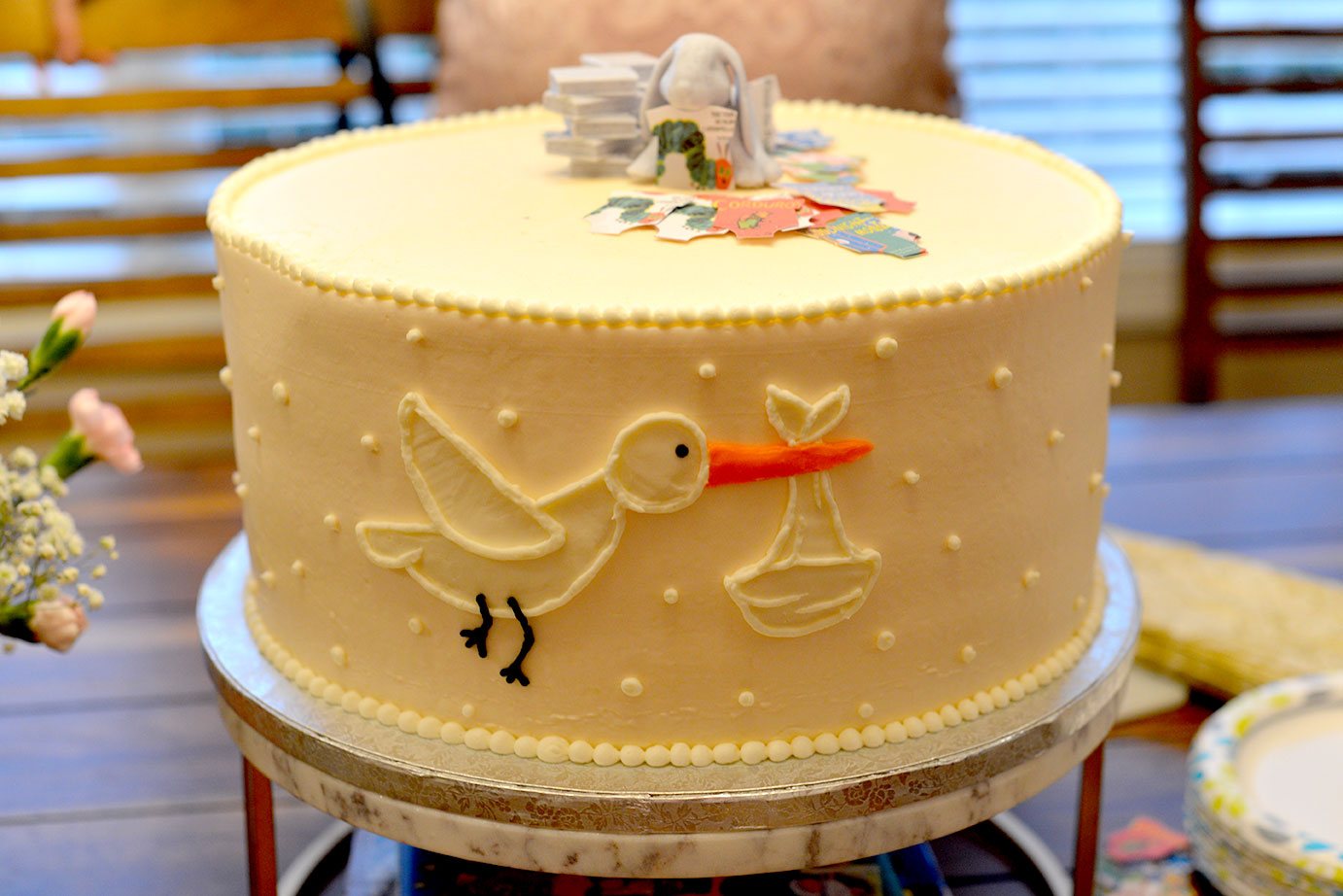 The cake topper (a little rabbit next to a pile of books) was made by my sister on her fiance's 3D printer. A special touch and a keepsake that is now part of our daughter's nursery decor.


To keep within the storybook theme, guests were asked to bring signed books instead of cards. This way, they are all a part of building her first library, and as she grows, when she opens these books, she will read the sweet wishes sent from the people we love most.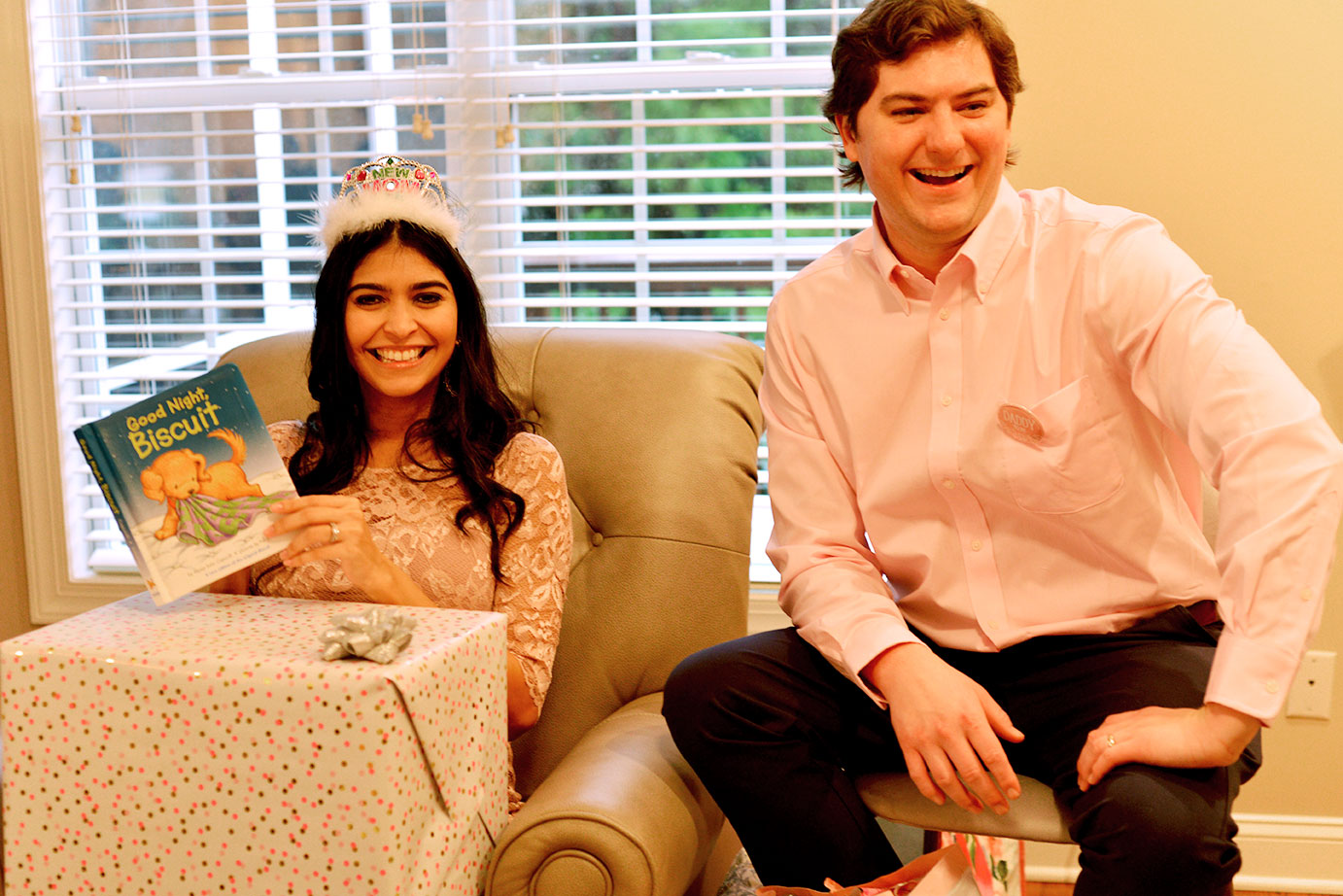 Having the shower at our home meant that our beloved poodle bichon, Tiberius, was able to be part of the day. True to form, I had to make sure he looked dapper as well. He wore an emerald green velvet bow tie.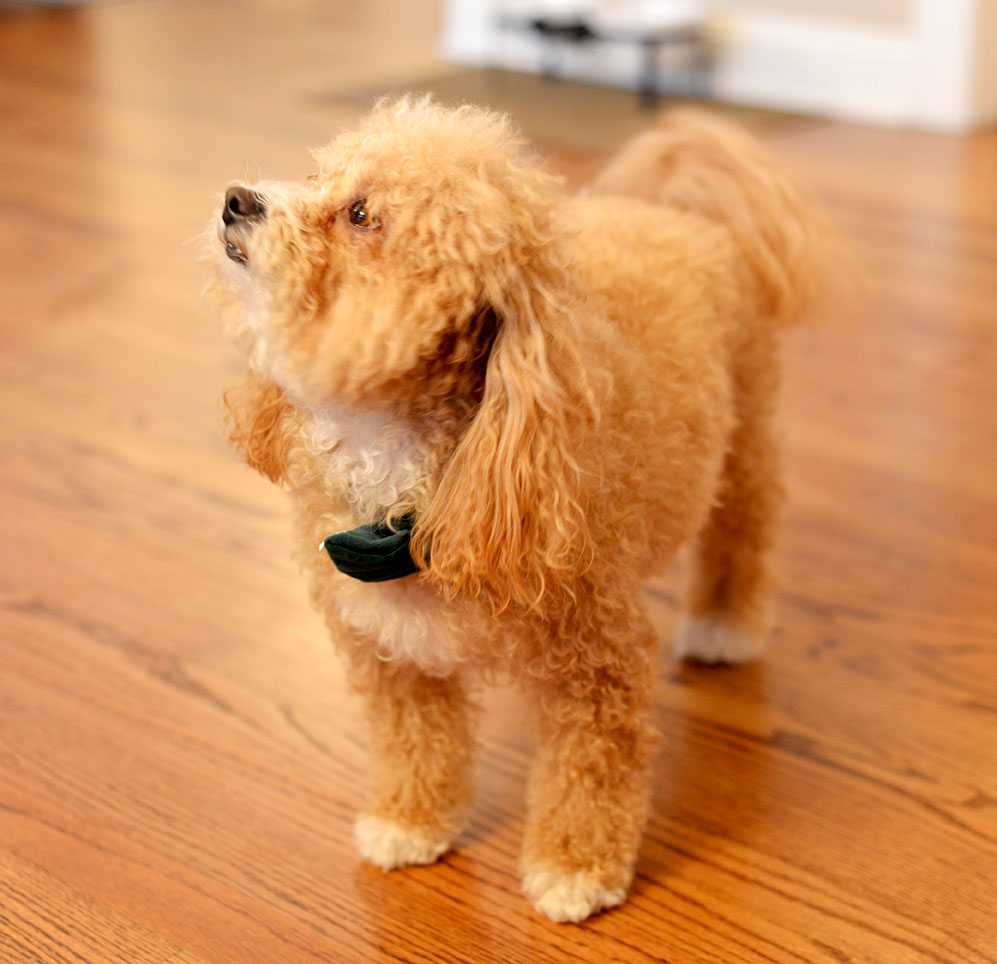 Bookmarks with Dr. Seuss quotes and capsules of rose petal tea served as party favors.


GET THE LOOK
Voted by Glamour Magazine as one of their top 100 Striking Spring Dresses. Blissfully comfortable and super flattering, our signature Amelia Maternity Lace Dress is the most perfect special occasion dress, heavenly for vintage weddings and parties.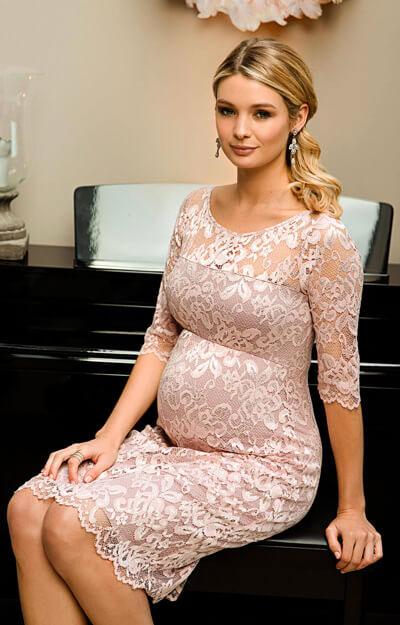 Categories: #baby-shower,
« Previous: An English Country Wedding (Feb, 6th 2022)
» Next: The Queen's Platinum Jubilee Celebrations (Mar 17th, 2022)
About Tiffany Rose
Tiffany Rose is dedicated to giving you the chance to wear exciting, elegant, beautiful and well-made clothes during your pregnancy.
» More...
Blog Archive
Made in Britain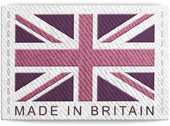 The Tiffany Rose Collection is Designed and Made in Britain
Read more...