Thursday, September 26 2019
Junior Design Awards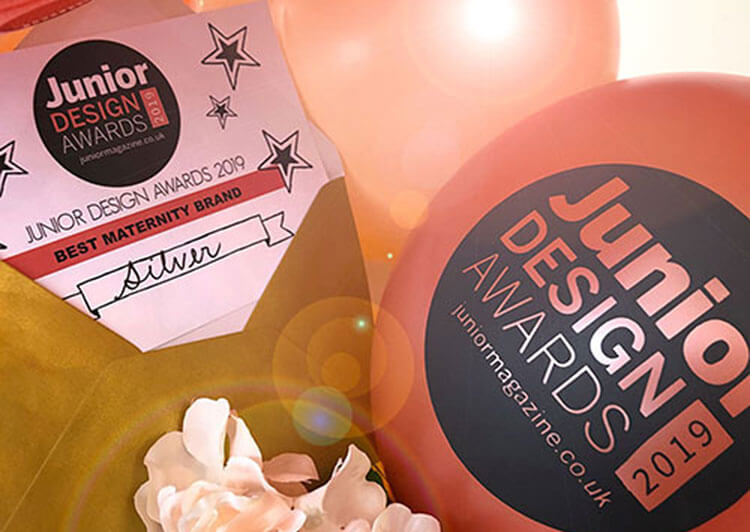 We're thrilled to have won SILVER for 'Best Maternity Brand' at this year's Junior Design Awards.

It was a wonderful yet somewhat challenging day at Tiffany Rose!
Our (very pregnant) French Country Manager, Anne-Sophie, was due to attend. However, as she drove to London, her car tyre exploded in the road and instead of joining a wonderful party and meeting lots of fabulous brands within the industry, she found herself stranded on the roadside, waiting for a mechanic.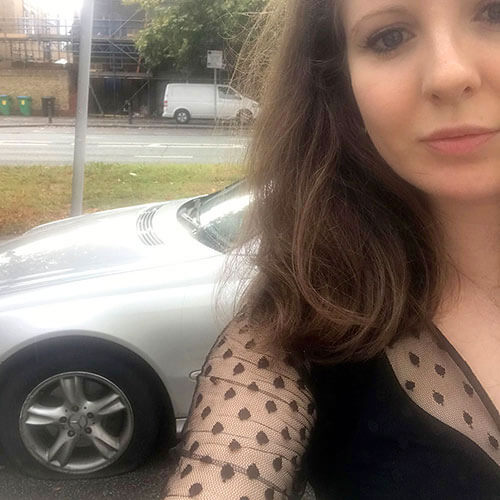 Thank goodness Anne-Sophie was safe and well - however, as she sadly didn't get to take her new favourite maternity dress and coat for an outing - we suggested she take some photos!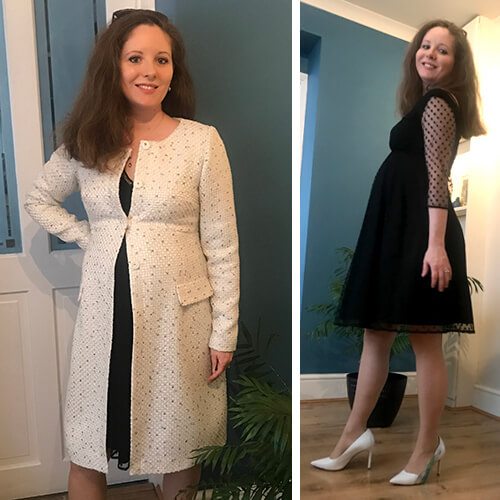 Six months' pregnant, Anne-Sophie wears our latest new arrival, the Black Polka Dot Silvia Maternity Dress together with our classic bestselling Ivory Verity Maternity Coat.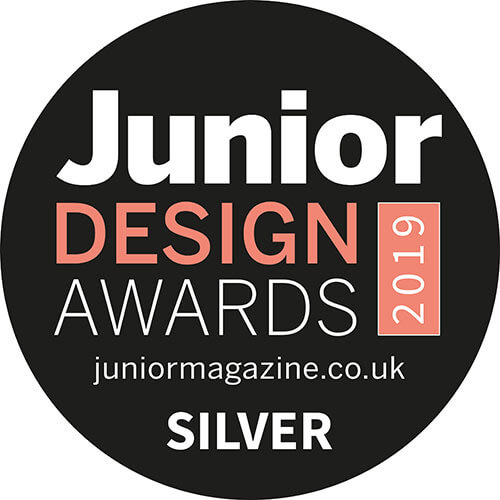 Luckily our quick-thinking Art Director, Merianne, came to the rescue and arrived at the event just in time to discover we'd won SILVER - yay!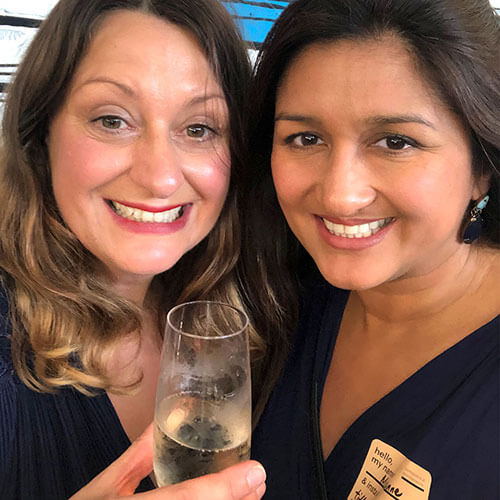 Junior Design Magazine's editor, Bonita Turner, sharing a toast with Merianne.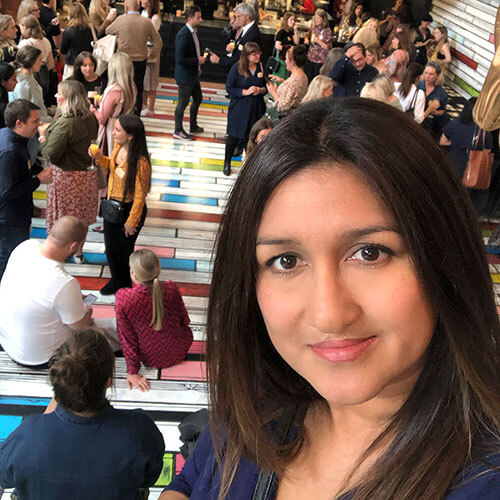 Some pics from the event...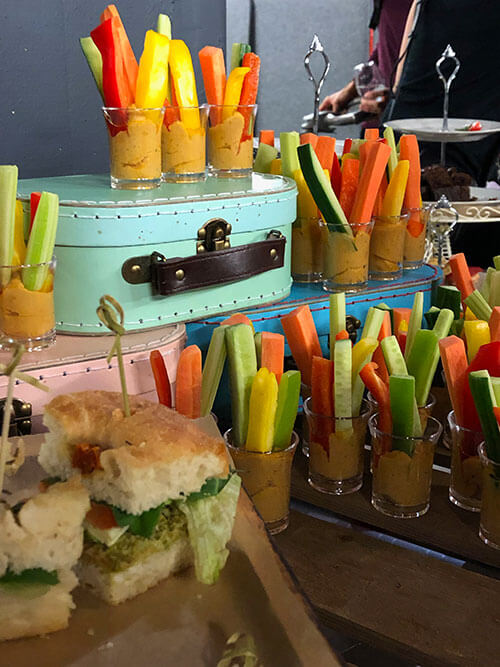 We'd just like to thank everyone who has continued to support Tiffany Rose over the years - it always means so much to us!
THANK YOU!!
...And just in case you're interested in Anne-Sophie's maternity outfit, check out the below...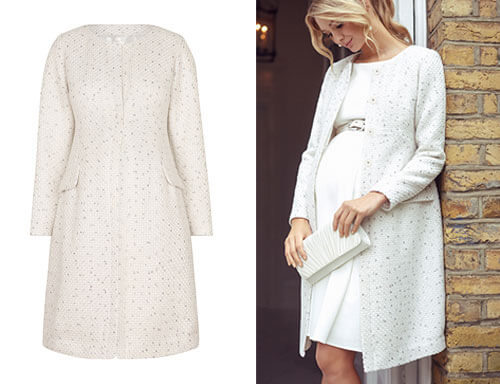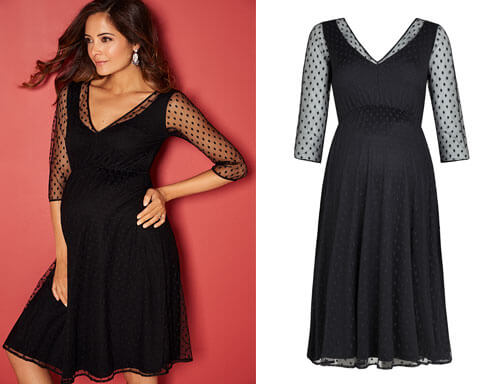 ---
« Previous: Step into AW19 Maternity (Sep, 3rd 2019)
» Next: Glowing Anaïs Baydemir (Oct 3rd, 2019)
About Tiffany Rose
Tiffany Rose is dedicated to giving you the chance to wear exciting, elegant, beautiful and well-made clothes during your pregnancy.
» More...
Blog Archive
Made in Britain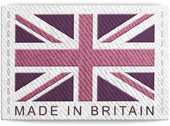 The Tiffany Rose Collection is Designed and Made in Britain
Read more...