Thursday, December 06 2018
Nursery Inspiration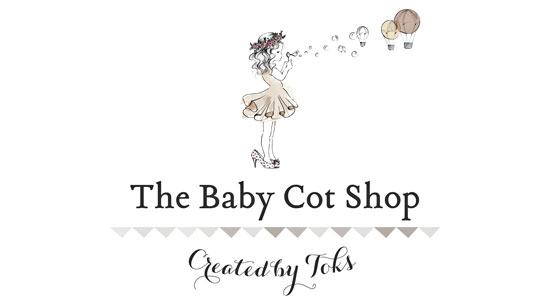 Shopping for the Baby's Nursery? Start here...
If you are preparing to shop for your new baby and feel confused, you are not alone. Between the need for a car seat and cot, it is easy to spend weeks, if not months, deliberating over the latest pram styles. Many parents overlook the importance of furniture. This guide will help you shop for your new baby with confidence.
Making the interior of your baby's room extra special is one of the highlights of becoming a new parent. It not only allows you to shape your newborn's earliest environment, it lets you create a luxury space that is calming, safe and interesting. If you crave a nursery that will entertain as well as soothe your baby but don't know where to start, here's some expert advice.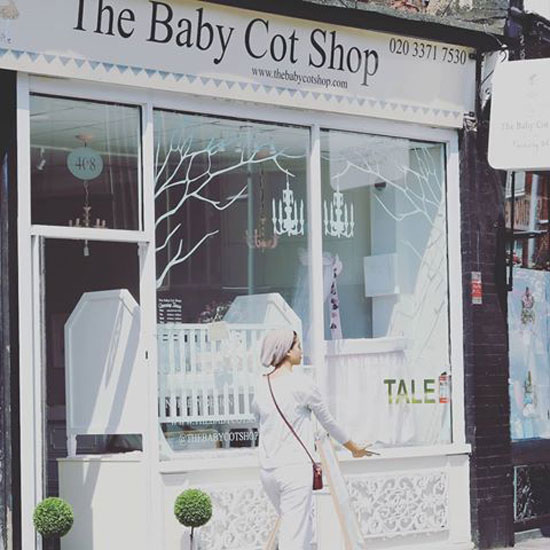 Baby Nursery Furniture
In those early weeks you want to have your newborn right next to you. A Moses basket or a crib will fulfil that purpose. Moses baskets are smaller and can accommodate your little one for no more than three months. They are made from palm or wicker and dressed in soft fabrics. Moses baskets have the advantage of being portable as you can lift it from the stand. Cribs on the other hand are larger, come in different styles and can be used for the first six months after birth.
A cot bed is one of the must-buy essentials parents can't do without. When investing in a cot or cot bed, you can lift the look of the nursery by combining safety with design. Go for something that is stylish yet practical. Neutral coloured furniture is best in a nursery that takes its character from coordinated fabrics and inspiring wall design. Cots generally come in two sizes in the UK, a cot bed being the larger of the two. Cot beds also convert to toddler beds so carry a longer use period. The designs range from simple and modern to traditional and upholstered. Upholstered Cot Beds have a sense of elegance and even opulence about them. They give you more flexibility with your nursery design as you can coordinate the upholstery with the soft furnishings in the room.
If you are worried about sleepless nights, it is worth investing in a nursing chair. Not only will this piece of furniture 'add' to the style of a room, it will pacify your baby, help establish a good feeding regime and make the whole process a lot more comfortable for everyone. To create an extra special look, make sure your furniture is colour-coordinated. Rocking chairs range from traditional wooden chairs to upholstered chair. An upholstered rocking chair is the most comfortable option as it offers a gliding motion as well as swivel, which makes reaching for items easy on your back.
Practicality with a hint of luxury
When choosing any type of furniture for your baby's nursery, put practicality first. A baby changing unit will provide a safe place for nappy changes and provide much-needed storage. Imagine how much easier those early days will be having everything you need to hand? With drawers for nappies, wipes and a change of clothes, a well-designed baby changing unit makes for a sound investment.
This type of nursery furniture has long-term uses so it will last for years. To fully complement your nursery design, it is worth buying bespoke furniture that has been crafted with your choice of finish.
If you are planning to shop for your baby, visit The Baby Cot Shop in King's Road, Chelsea, for practical ideas that include a luxury finish and ooze style. Browse online here.
Styling your bump at The Baby Cot Shop
Tiffany Rose are teaming up with The Baby Cot Shop to offer you an evening dedicated to you and your bump. Learn how to make the most of your new-found curves with our Christmas Maternity Collection just in time for the festive season. Click the image below to book your place.
Categories: #festive-season, #interviews,
« Previous: Tiffany Rose at Neiman Marcus (Dec, 5th 2018)
» Next: Nursing in Style (Dec 7th, 2018)
About Tiffany Rose
Tiffany Rose is dedicated to giving you the chance to wear exciting, elegant, beautiful and well-made clothes during your pregnancy.
» More...
Blog Archive
Made in Britain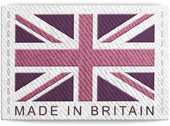 The Tiffany Rose Collection is Designed and Made in Britain
Read more...