Thursday, November 29 2018
Tiffany Rose x FEMAIL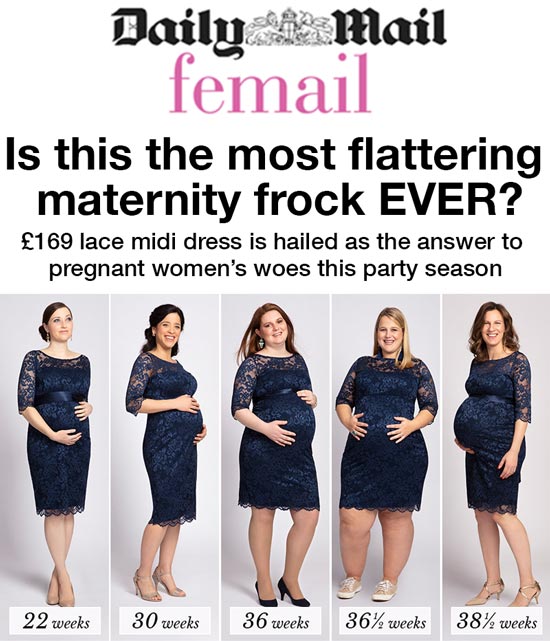 Here at Tiffany Rose, we're passionate about designing dresses that celebrate your new-found pregnancy curves and leave you looking and feeling beautiful at a time when it is often hard to feel yourself.
That's why we recently teamed up with The Daily Mail's FEMAIL to offer ten GORGEOUS mums and mums-to-be the chance to try out our bestselling signature Amelia Dress - just in time for party season!
A customer favourite from the very beginning, our Amelia dress is so flattering to wear. Designed with soft stretch lace, boat neckline and 3/4 lengths sleeves, the form-fitting style creates a gorgeous silhouette whatever your shape or size.
Ranging from 14-weeks pregnant to 8-weeks postpartum, it's so wonderful to see the Amelia looking amazing on real women at all stages of their pregnancy.
Find out what the group told FEMAIL below…
14 WEEKS: Rosie Nickson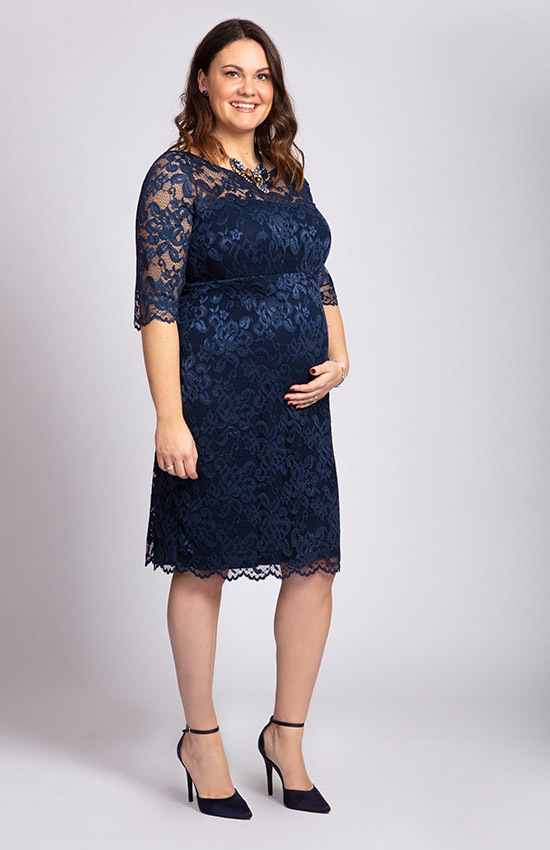 "At 14 weeks pregnant, 5ft 9in, 33-year-old Rosie Nickson found that the dress was 'lightweight and not stiff at all' - and noted that her bump 'pretty much disappeared' when she tried it on. She added that the cleverly-placed seams helped disguise her bra straps"
22 WEEKS: Helen Elizabeth Gibson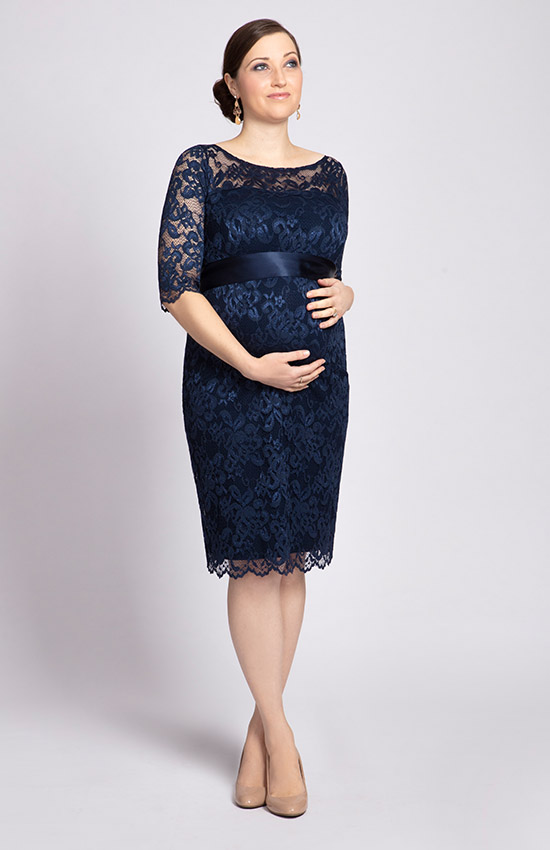 "At 22 weeks pregnant, Helen, who is 5ft 4in and 32 years old, said she felt 'extremely glamorous' in the Amelia dress noting: 'It has longer length arms and is knee length which I find incredibly flattering and it emphasised the right places'"
22 WEEKS: Tavia Fortune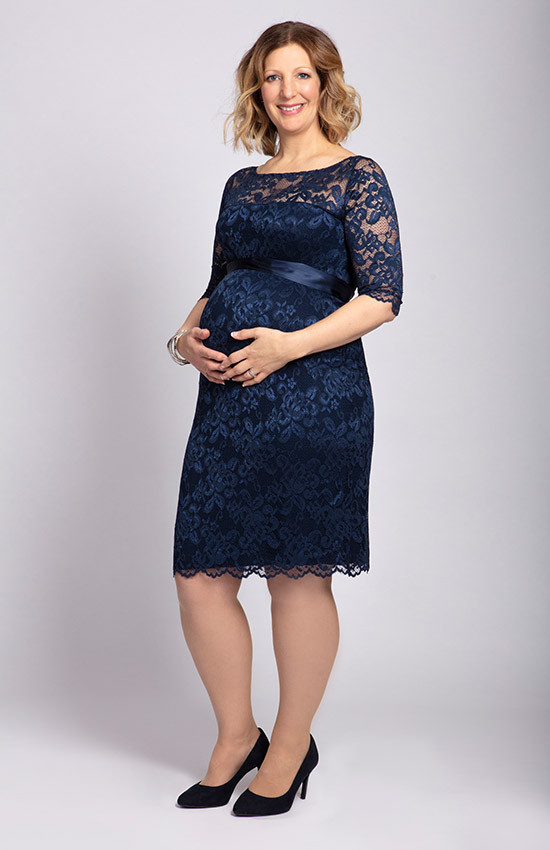 "Forty-two-year-old Tavia Fortune, who is also 22 weeks pregnant, wore the dress for her wedding anniversary dinner and says it would be 'perfect for a wedding or evening event' - thanks to the lace detailing on the arms and 'flattering' sleeve length"
25 WEEKS: Sejna Sudra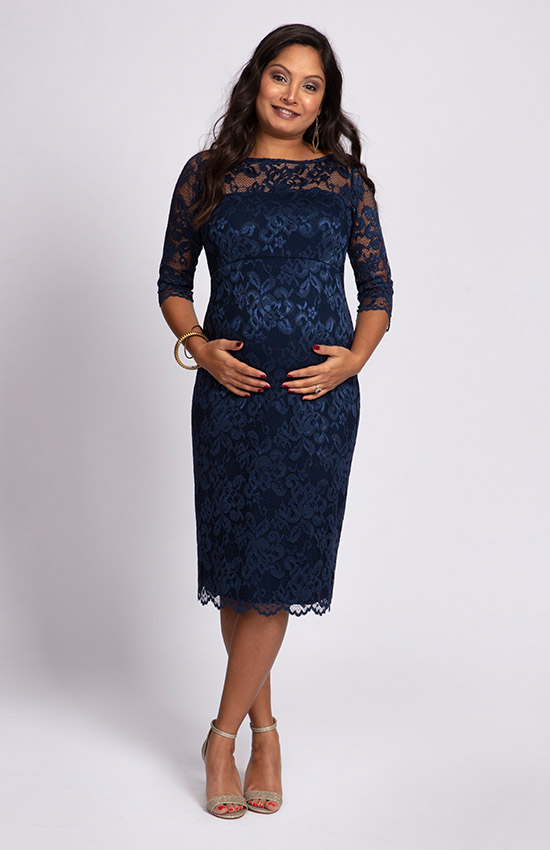 "Sejna, 35, is 25 weeks pregnant and says she felt both 'glamorous and comfortable' in the bestselling party frock. 'I've felt self-conscious wearing things that are quite figure hugging, but the fit of this dress makes me feel good,' she told MailOnline"
30 WEEKS: Marilyn Salvat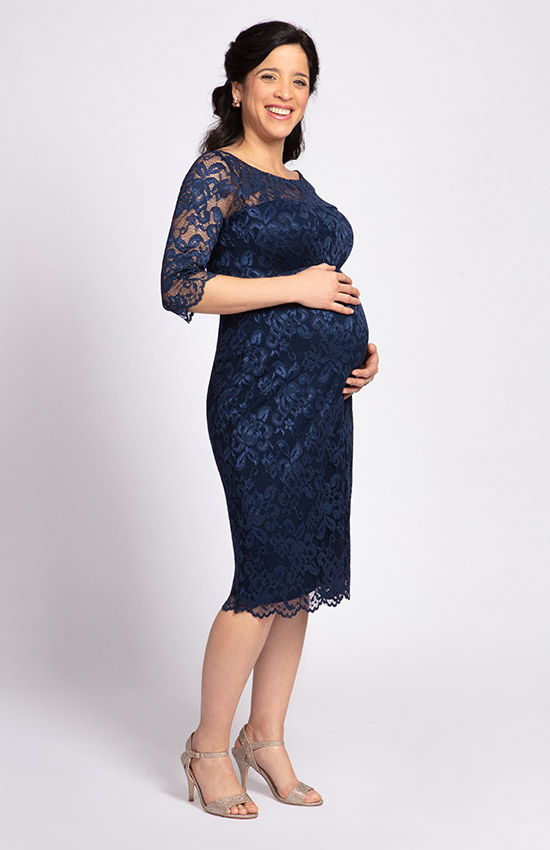 "Marilyn, who is a petite 5ft 1in, is 30 weeks pregnant and hailed the 'soft and elegant' texture of the dress fabric. She told MailOnline: 'The sheer lace neckline and the length of the sleeve, it's so flattering. I've styled with a statement earring and gold heels as the dress speaks for itself'"
36 WEEKS: Megan Frisky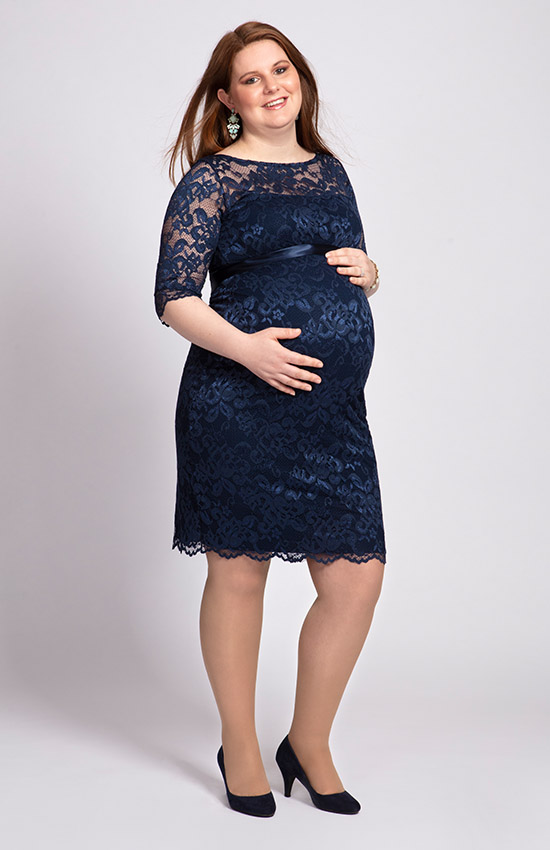 "At 36 weeks pregnant, 25-year-old Megan, who is 5ft 4in, admitted she loves the sheer top that 'shows off a bit of skin'. She told MailOnline: 'I love this dress, it makes me feel really, really nice and pulled in in the right places it's so soft so comfortable and I just feel amazing in it'"
36.5 WEEKS: Elizabeth Williams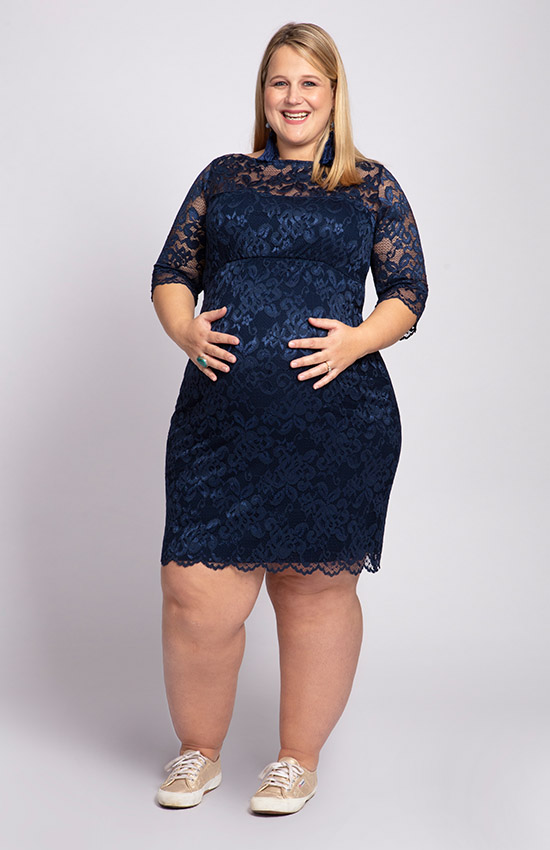 "Elizabeth Williams, 35, is 36-and-a-half weeks pregnant and likes the fact the Tiffany Rose is 'form fitting without being restrictive'. She told MailOnline: 'I love the length of the sleeves, they hide bits of your arms you might not like and the neckline isn't too revealing'"
37.5 WEEKS: Kathryn Thompson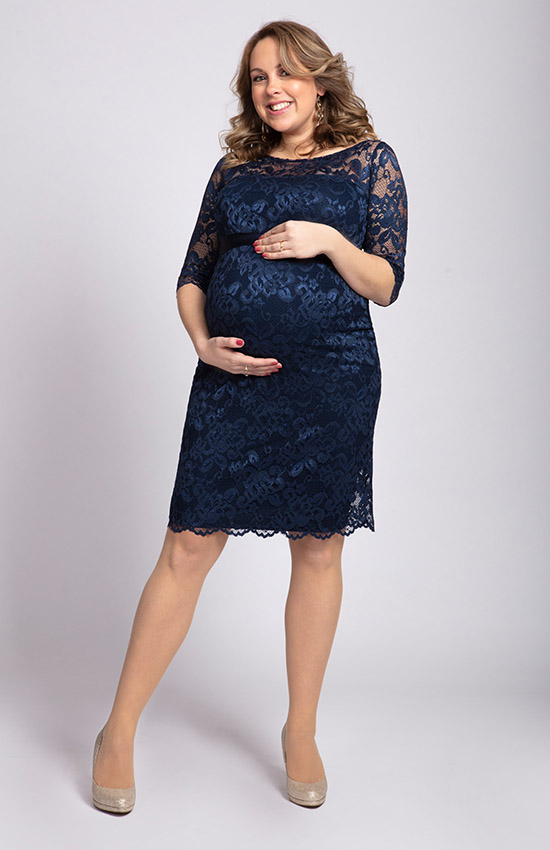 "Kathryn Thompson, 30, is 37-and-a-half weeks pregnant, reveals she was always a big fan of lace dresses and it feels 'amazing' to find one that fits in her third trimester. She told MailOnline: 'I really love the lace sleeves, I love the slight boat neckline which makes the dress incredibly flattering and glamorous' - adding: 'I think the dress really suits the bump well'"
38.5 WEEKS:  Angela Emma Rouse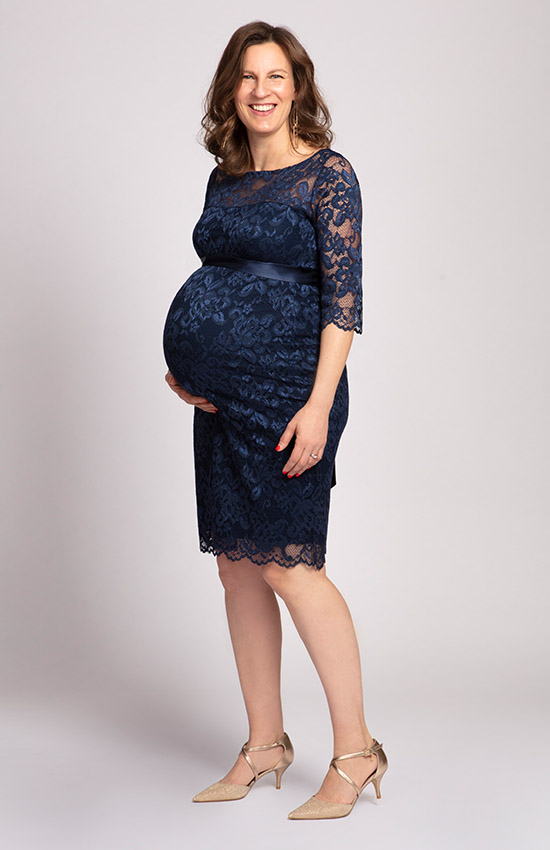 "At nearly 39 weeks pregnant, 41-year-old Angela says the dress feels 'very glam', adding: 'Great, it's really flattering and it's quite dressy, I feel very dressed up, it's glamorous. It fits really nicely and shows off the bump which is what you want to do at this stage'"
NURSING: Daisy Elizabeth Genuardi,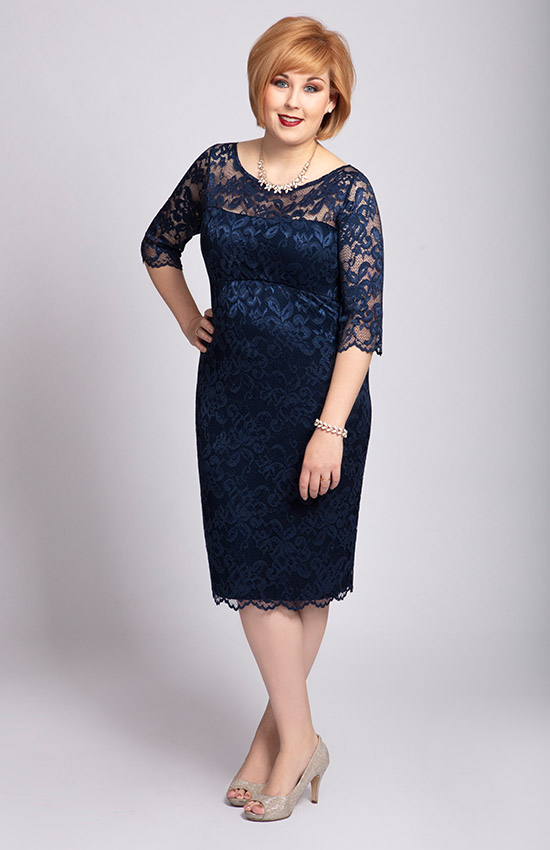 "Daisy, 30, gave birth to her baby eight weeks ago and says she feels 'sophisticated and sexy' in the £169 dress. She told MailOnline: 'The lace sleeves really made it for me and it was fitted nicely around the waist'"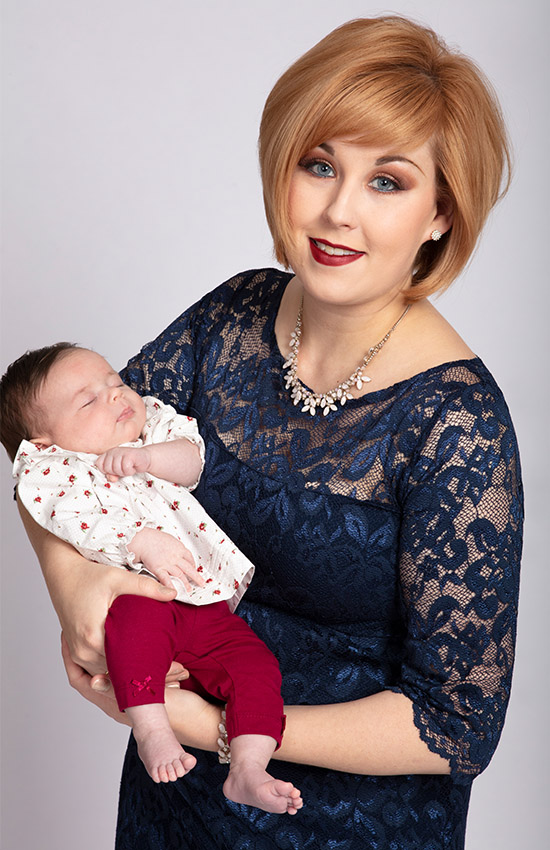 Categories: #festive-season, #interviews, #your-style, #press,
« Previous: Style Guide: Winter Wedding (Nov, 21st 2018)
» Next: Tiffany Rose at Neiman Marcus (Dec 5th, 2018)
About Tiffany Rose
Tiffany Rose is dedicated to giving you the chance to wear exciting, elegant, beautiful and well-made clothes during your pregnancy.
» More...
Blog Archive
Made in Britain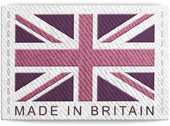 The Tiffany Rose Collection is Designed and Made in Britain
Read more...