Tuesday, October 23 2018
Dress Like A Duchess
The Duchess of Sussex's Royal Maternity Style
When Kensington Palace announced that The Duke and Duchess of Sussex were expecting their first child, there was something we were really excited about at Tiffany Rose HQ – royal bump style!
With the newlyweds currently away on their first Royal Tour of Australia & New Zealand, Meghan Markle has proved that pregnancy is no obstacle to great maternity style. From formal dinners, to meet-and-greets, to the opening ceremony of the 2018 Invictus Games, Meghan is already nailing her maternity wardrobe.
We can't wait to see how her maternity style develops over the next few months. Here are some of our favourite looks so far…
We spy a little royal baby bump! The Duchess of Sussex looking stunning in Safiya Official at last night's state dinner in Fiji. We absolutely LOVE this colour on her!
There was definitely a double take at Tiffany Rose HQ when we saw Meghan arrive in Fiji wearing this custom dress by Zimmerman. The white fit-and-flare dress had a striking likeness to our Sienna Dress.
It's clear that the Duchess loves a Navy ensemble, having been spotted in the shade at a number of royal engagements, including Princess Eugenie's wedding earlier this month. We love the modern, yet classic cut of this dress from Australian designer Dion Lee.
Get the look...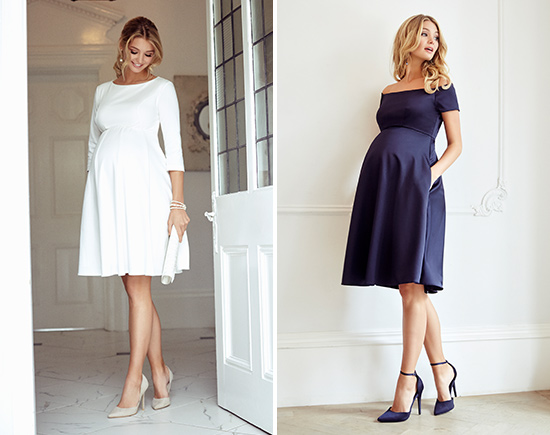 Sienna Dress in Cream | Aria Dress in Midnight Blue
Discover more royal-worthy maternity looks at tiffanyrose.com
Categories: #celebrity-style,
« Previous: Royal Recognition (Apr, 21st 2018)
» Next: The Pride of Britain Awards (Nov 7th, 2018)
About Tiffany Rose
Tiffany Rose is dedicated to giving you the chance to wear exciting, elegant, beautiful and well-made clothes during your pregnancy.
» More...
Blog Archive
Made in Britain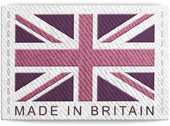 The Tiffany Rose Collection is Designed and Made in Britain
Read more...