Tuesday, April 05 2016
Ronnie Wood's wife Sally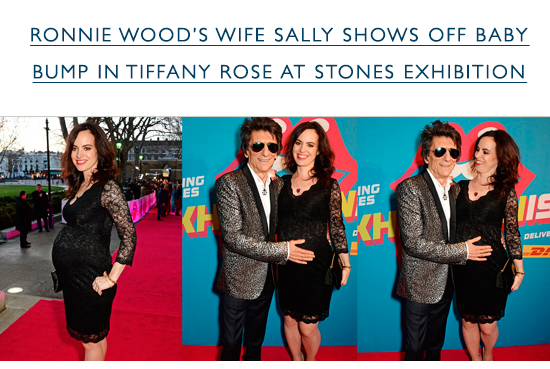 Sally Wood looked sensational in the Chloe Lace Dress in Black by Tiffany Rose attending the opening of the new Rolling Stones exhibition at the Saatchi Gallery on Monday night. The 38 year old theatre producer, who is seven months' pregnant and expecting twins, displayed her baby bump on the red carpet joined by her husband Ronnie Wood, 68, who placed a protective hand on her bump.
Sally teamed the fitted black lace dress with classic nude heels, whilst Ronnie complemented her look with an animal print blazer. Last week Ronnie revealed to Hello magazine that he is "looking forward" to changing nappies when the twins are born and that he considers himself "unbelievably lucky and unbelievably blessed".

Titled 'Exhibitionism', the exhibition consists of a selection of Stones memorabilia and is set to run for five months at the Saatchi Gallery, London.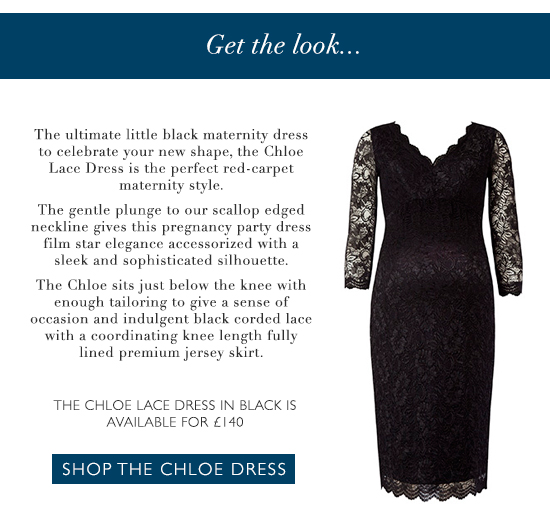 Categories: #celebrity-style,
« Previous: Charlotte Jackson (Mar, 21st 2016)
» Next: #whomademyclothes (Apr 18th, 2016)
About Tiffany Rose
Tiffany Rose is dedicated to giving you the chance to wear exciting, elegant, beautiful and well-made clothes during your pregnancy.
» More...
Blog Archive
Made in Britain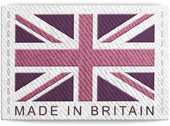 The Tiffany Rose Collection is Designed and Made in Britain
Read more...