Thursday, August 28 2014
Claire glows on her night out in our Hawaiian Maxi Dress

The gorgeous Claire Sweeney is all smiles in our Hawaiian Breeze Maxi Dress as she enjoys a night out at Chiltern Firehouse with long time friends Carol Vorderman and Richard Arnold.

Claire, who is due to give birth at the end of September, looks absolutely radiant in our Hawaiian Breeze Maxi Dress and Eden Dress Long in Caspian Blue. The Tiffany Rose Team couldn't be happier for this glowing mum-to-be!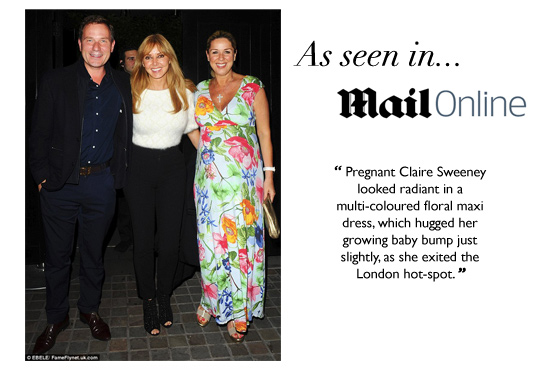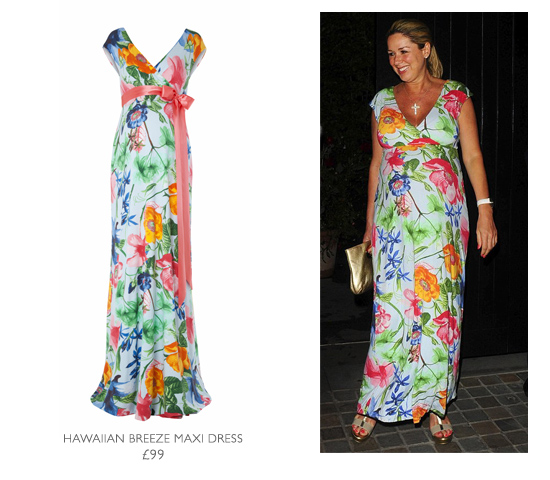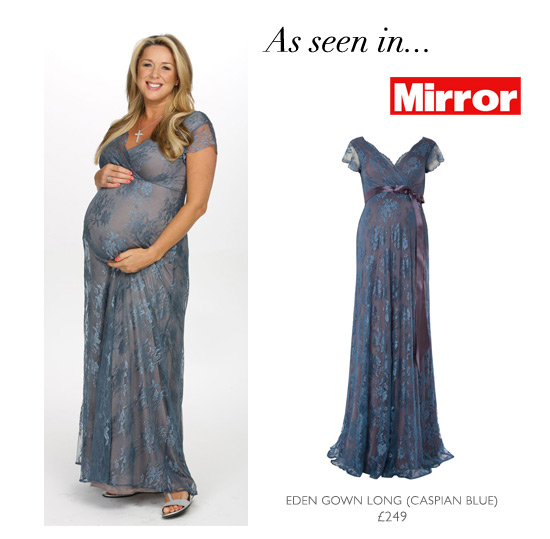 Categories: #press, #celebrity-style,
« Previous: The New AW14 Collection Has Arrived (Aug, 18th 2014)
» Next: New AW 2014 Bridal Collection Now In! (Sep 1st, 2014)
About Tiffany Rose
Tiffany Rose is dedicated to giving you the chance to wear exciting, elegant, beautiful and well-made clothes during your pregnancy.
» More...
Blog Archive
Made in Britain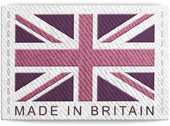 The Tiffany Rose Collection is Designed and Made in Britain
Read more...