Friday, July 04 2014
Kimberley Walsh Shines In Opening Ceremony...

Kimberley Walsh looked sensational as she gave a winning performance with Alistair Griffin singing "the Road" in the opening ceremony of the Tour de France in Leeds last night.
More than 10,000 people watched the two hour ceremony which featured music, video and dance performers from across Yorkshire.
Kimberley who is in her third trimester, lit up the stage in a customised Valencia Gown in Sunset Red - an absolute show-stopper.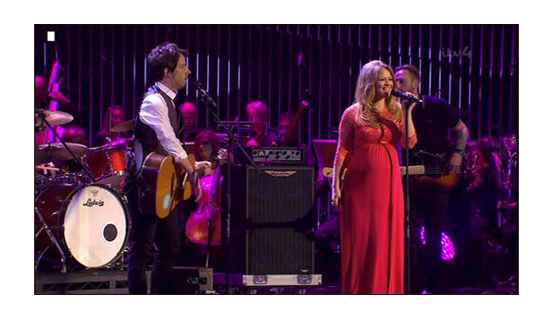 Kimberley Walsh and Alistair Griffin proudly performing the official anthem for the
Tour de France in Yorkshire during the opening ceremony.
(Images supplied by 'Welcome to Yorkshire')
Lovely fitting with @tiffanyroseuk for my performance of #TheRoad at the official opening ceremony for the Tour de France

— Kimberley Walsh (@KimberleyJWalsh) June 25, 2014
Categories: #celebrity-style, #press,
« Previous: The Eternal Fashion Of The Wedding Dress (Jun, 24th 2014)
» Next: Dressed to impress at the Emmy Awards (Jul 15th, 2014)
About Tiffany Rose
Tiffany Rose is dedicated to giving you the chance to wear exciting, elegant, beautiful and well-made clothes during your pregnancy.
» More...
Blog Archive
Made in Britain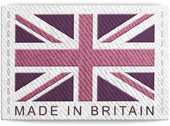 The Tiffany Rose Collection is Designed and Made in Britain
Read more...