Thursday, October 31 2013
Belle of the Ball, Melissa George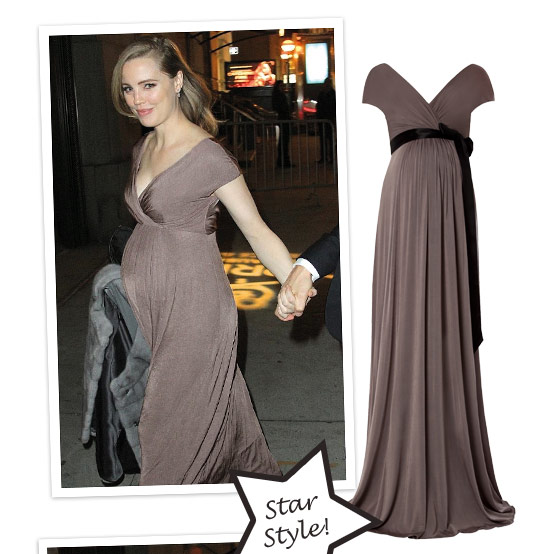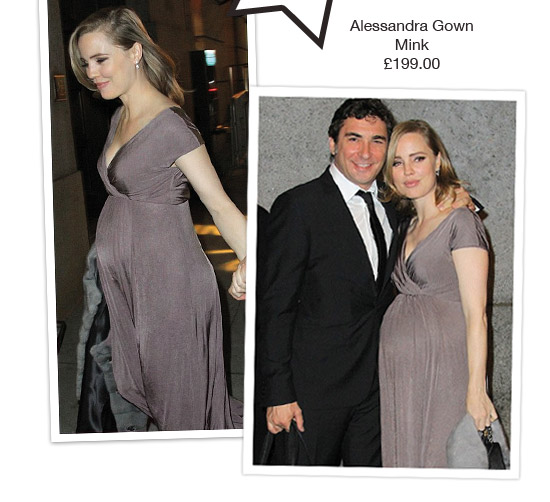 A-lister, Melissa is currently 5 months pregnant and looks incredible in our flowing full-length maternity gown. The Alessandra Gown has lots of beautiful gather and drape to accentuate your curves and highlight your empire line.
Made from a soft fluid jersey with a hint of sheen, it's the perfect maternity gown for the red carpet.
Lined in micro-modal jersey, it's beautifully lightweight and breathable for supreme comfort.
Photographed with boyfriend, Jean-David Blanc, the couple are very excited with their news and what better way to celebrate in such great style!
Categories: #celebrity-style,
« Previous: Laura Hamilton looking stunning on ITV! (Oct, 10th 2013)
» Next: Beautiful New Colours In Stunning Eden! (Nov 5th, 2013)
About Tiffany Rose
Tiffany Rose is dedicated to giving you the chance to wear exciting, elegant, beautiful and well-made clothes during your pregnancy.
» More...
Blog Archive
Made in Britain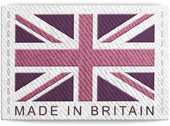 The Tiffany Rose Collection is Designed and Made in Britain
Read more...