Monday, March 11 2013
Royal maternity style on show
At Tiffany Rose, we're huge fans of great British design and couture, especially when it comes to classic maternity style. So, we were delighted to hear that Princess Diana's designer, David Sassoon is sharing the original sketch book ideas that he and Diana compiled for her maternity wardrobe, while she was pregnant with the Duke of Cambridge.
Diana proved how feminine style works into pregnancy and beyond and always had an input into her designer's ideas for her maternity wear. Many of the designs on display as part of The Glamour of Belville Sassoon Exhibition feature her own handwriting, tweaking the drawings uniquely designed for her by David Sassoon.
From her evening maternity dress named the Fairy Princess Dress (Photo: Tim Graham/The Glamour of Bellville Sassoon by David Sassoon and Sinty Stemp) to a chiffon empire line maternity dress she wore while pregnant with Harry; these romantic designs are wonderfully inspiring and we're really looking forward to popping along to Bermondsey Street to take a look.
Categories: #celebrity-style,
« Previous: How to be a Yummy Mummy (Feb, 5th 2013)
» Next: Tiffany Rose wins Queen's Award for Enterprise (Apr 21st, 2013)
About Tiffany Rose
Tiffany Rose is dedicated to giving you the chance to wear exciting, elegant, beautiful and well-made clothes during your pregnancy.
» More...
Blog Archive
Made in Britain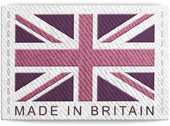 The Tiffany Rose Collection is Designed and Made in Britain
Read more...