Sunday, May 22 2022
A Civil Wedding in Germany

When and where did you marry?

We decided to have a civil wedding in Burscheid near Cologne, because a good friend of mine was a registrar there. We originally wanted to get married in a hotel / restaurant there, but unfortunately this was closed due to Covid. So we chose Lambertsmühle - a beautiful listed mill building with an old stable - the atmosphere there was really so warm, inviting and enchanting.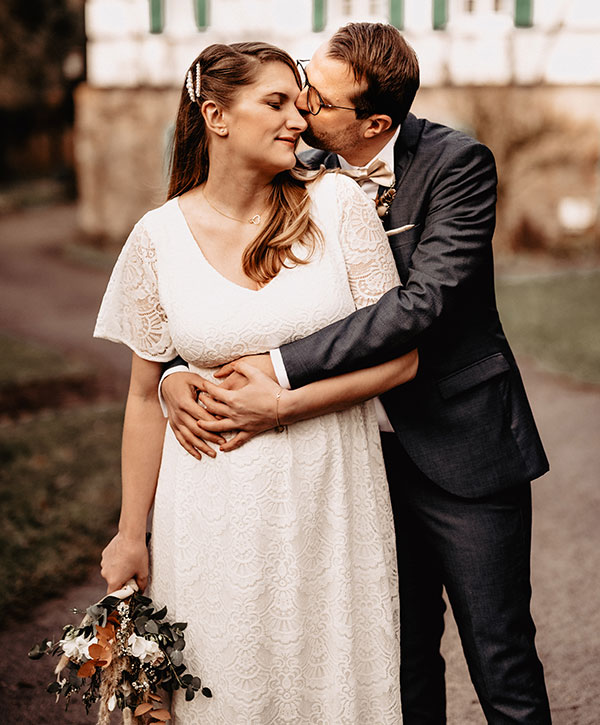 Where did you both meet?

We met in Düsseldorf, where we've both been living for several years. During a leisurely stroll in the evening with a cold beer in hand, we talked for a long time, discovered many similarities and, above all, laughed a lot. At the end of the evening, Chris gave me a lift home on his bike.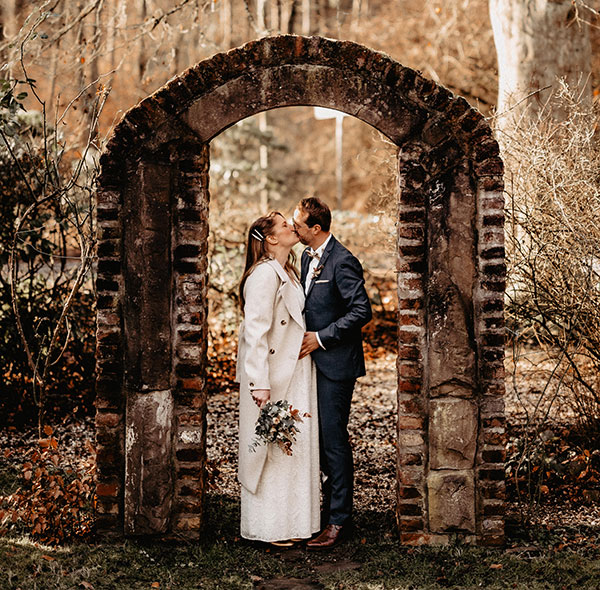 Did you have a wedding theme?

Due to the situation we had to approach our wedding planning quite flexibly anyway. Then our little daughter announced herself and completely threw our previous plans overboard - so we never really got beyond the basics in our planning. And in the end everything turned out differently anyway - due to the restrictions. A beautiful wedding theme, great matching invitation cards and everything else that would have been part of it was no longer needed.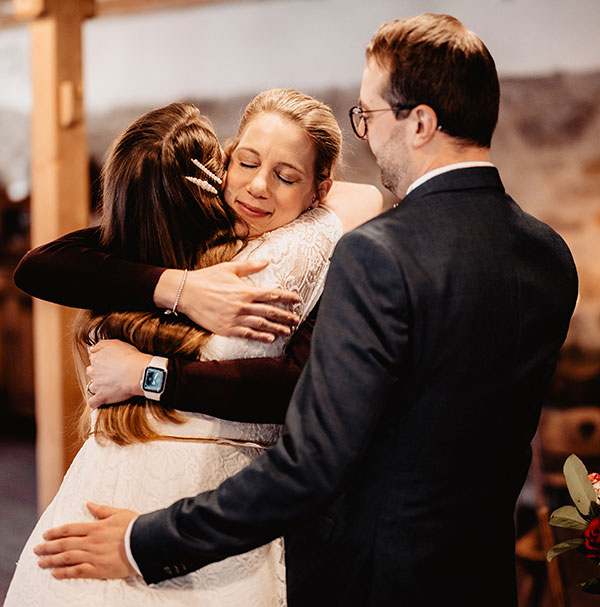 Tell us about your wedding dress and why you chose this style.

Despite being pregnant, I still wanted to wear a traditional white dress. Unfortunately, my wedding dress fitting with mom and friends was cancelled - and I realised I wanted to find a maternity dress that was really comfortable and fit beautifully over my growing bump. Just by chance, I came across Tiffany Rose maternity bridal wear. I couldn't believe the huge selection and so I ordered several styles straight away, and the Edith Gown was my instant favourite. After an online dress fitting with my mom (I couldn't have chosen without this) it quickly became clear that this was THE one. The fabric was so comfortable and the cut was so sophisticated. I knew there would be plenty of growing room for my baby bump! On my wedding day, I felt elegant and extremely comfortable, which is not an easy task during pregnancy!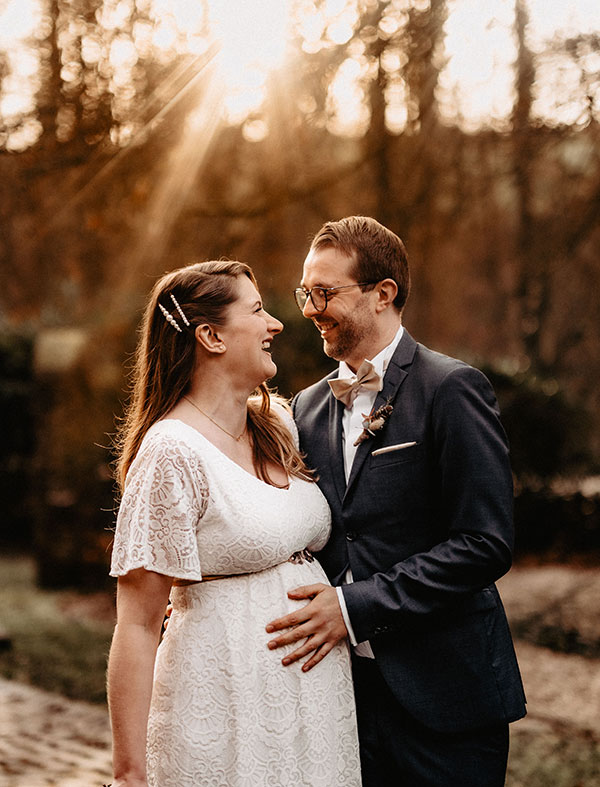 How much did Covid impact your wedding plans?

Unfortunately, Chris was not able to make his proposal as he originally intended, as he was planning to ask me to marry him whilst on holiday in Sicily (which was cancelled). Nevertheless, the proposal was still very beautiful and romantic right next to the river Rhine in our adopted home city Düsseldorf. While planning the wedding, we still had the concerns from the first lockdown in mind, which is why we planned several different scenarios and alternatives - but in fact, it was the pregnancy that turned the planning completely upside down! There couldn't have been a lovelier reason for an earlier wedding in the middle of winter.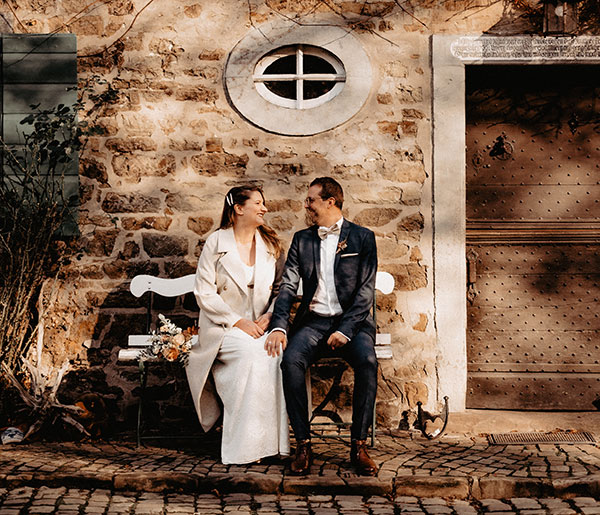 What were your favourite moments of the day?

The day was full of great moments - our families and friends got very creative to guide us through the day from afar. So much ingenuity and above all love and compassion - we just didn't expect it. The sum of all these wonderful surprises and gestures made the day more beautiful than we could ever have planned. We're still so grateful to have so many great people in our lives.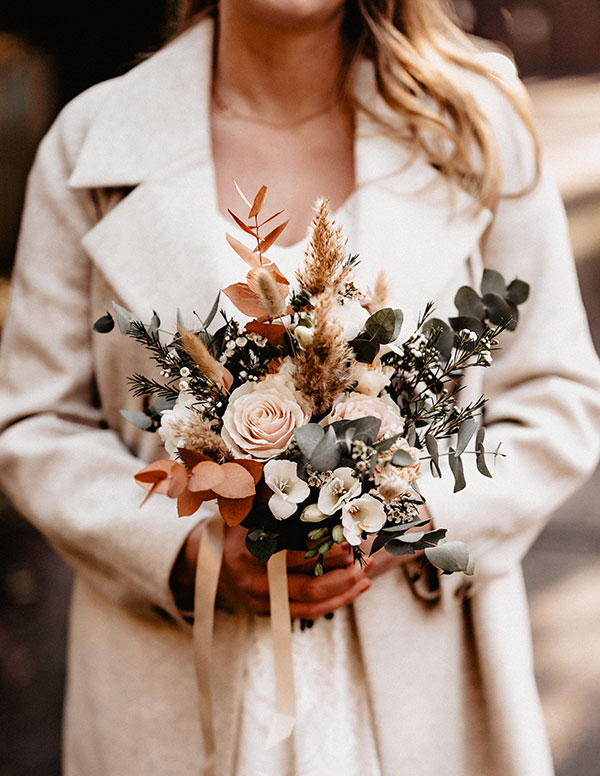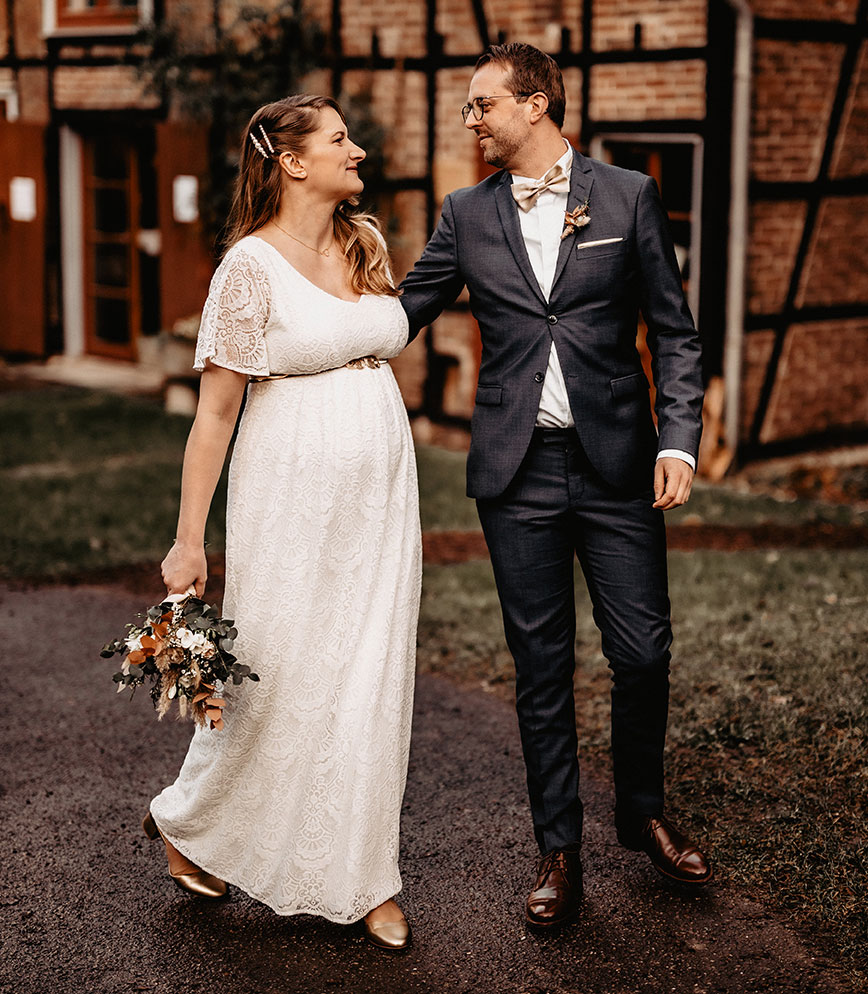 Having a good friend who is a passionate registrar is worth its weight in gold - even if she was more nervous than we were before the wedding. Families and friends who have been chatting behind our backs for weeks to surprise us with a wonderful video, who drove miles to decorate our door or give us a homemade cake are irreplaceable. We would like to thank everyone who made the day so special.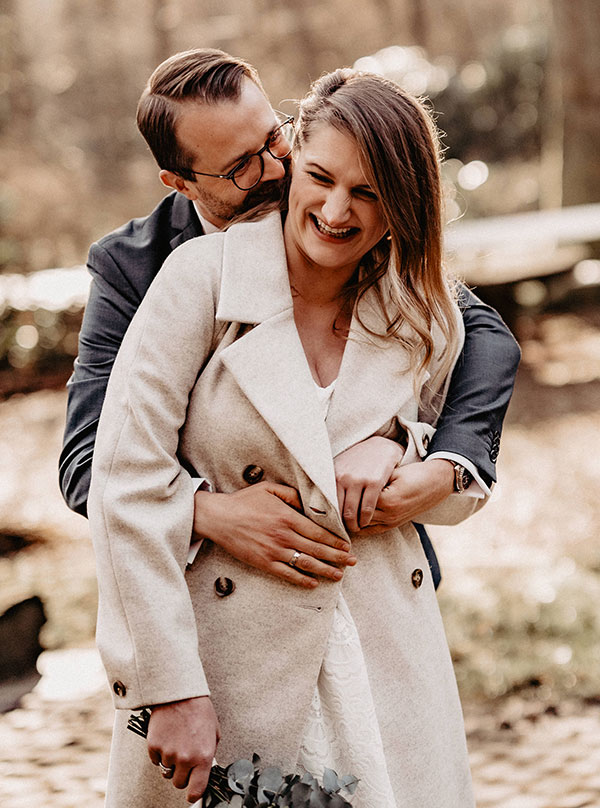 And last but not least, a big thank you to our incredibly talented and creative photographer Kira, who recognized all these emotions and preserved them for eternity and also helped out short term with a bridal bouquet and badge when our florist unfortunately cancelled due to health reasons.


Photographer: Kira Stein Fotografie / @kirasteinfotografie



Categories: #real-brides, #wedding,
« Previous: Hello Blossom (May, 19th 2022)
» Next: A German Bride and a French Wedding (Jun 7th, 2022)
About Tiffany Rose
Tiffany Rose is dedicated to giving you the chance to wear exciting, elegant, beautiful and well-made clothes during your pregnancy.
» More...
Blog Archive
Made in Britain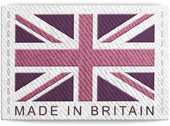 The Tiffany Rose Collection is Designed and Made in Britain
Read more...