Friday, June 11 2021
A chance encounter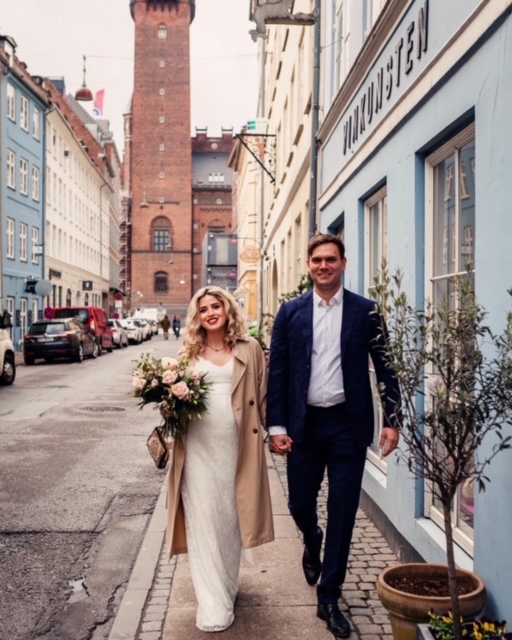 In this edition of Real Brides, we travel to Denmark with Bardha and her new husband. Bardha chose our Tiffany Rose Chloe Gown which she bought (just two days before her wedding day!) from one of our wonderful Danish stockists called of Expectations Maternity . Take a moment to read about this beautiful couple's chance meeting, their City Hall wedding and Bardha's advice to you brides-to-be.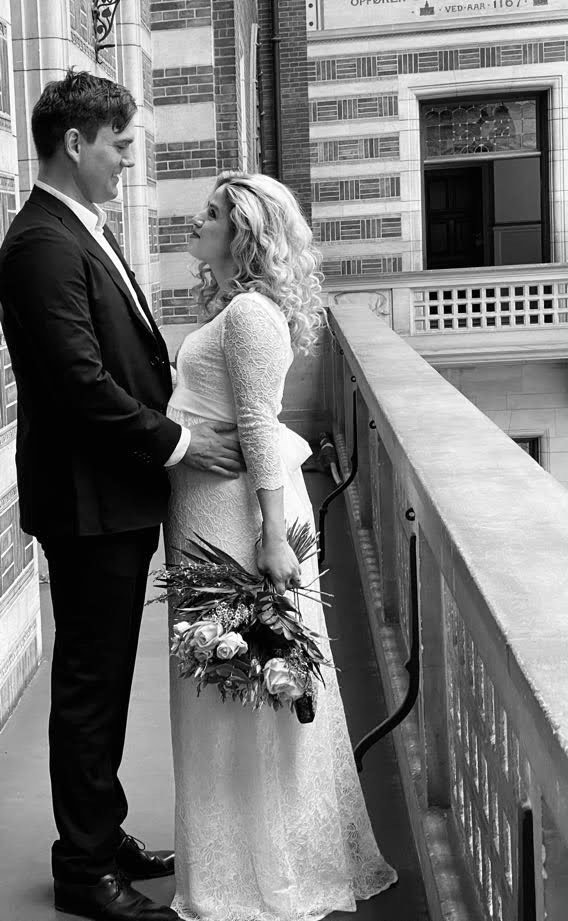 Where did you both meet?

This is a story of coincidence. I was in Bonn, Germany with work in November 2017, working long hours on climate negotiations.


After our meetings, our team decided to take the taxi to a sports bar where Ireland and Denmark were playing. I was very tired and almost didn't get out of the taxi. My colleagues said it would be fun and I said why not.


I went by the bar and waited to order a drink, and suddenly this stranger, a tall, handsome man, started getting closer. I looked at him and didn't notice he was Danish. He initiated a conversation, which I at first didn't entertain. But then we started briefly chatting and I ordered a whiskey and coke. We sat down and introduced ourselves and I told him to come to our conference tomorrow and maybe we can have a coffee.


He came to our conference and I knew then that I had a thing for this guy. We had a coffee and I didn't have time to think much of it as I had so much work to do.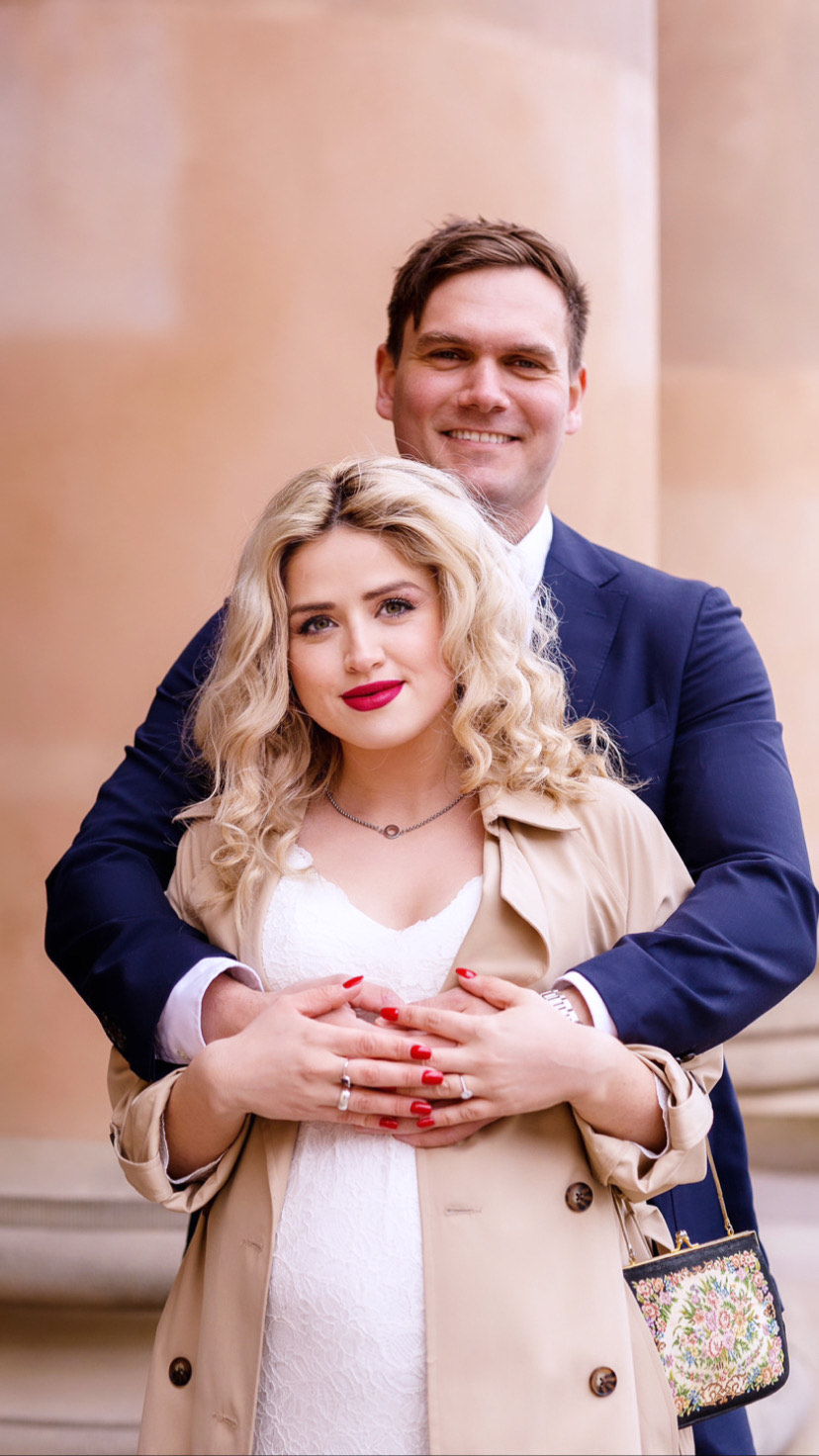 He then writes to me that he forgot his phone charger at our conference and would appreciate to meet up after work for dinner so I could give it to him. It was this trick of his that solidified the relationship we today have. We have travelled around continents, experienced all kinds of things together and more than anything we are so comfortable with each other and see each other as best friends.


This mere coincidence became a love story, and now we will soon have a son and I cannot wait to grow old with my husband and to grow our family together. I am so happy I stepped out of that taxi that evening on the 14th of November, 2017.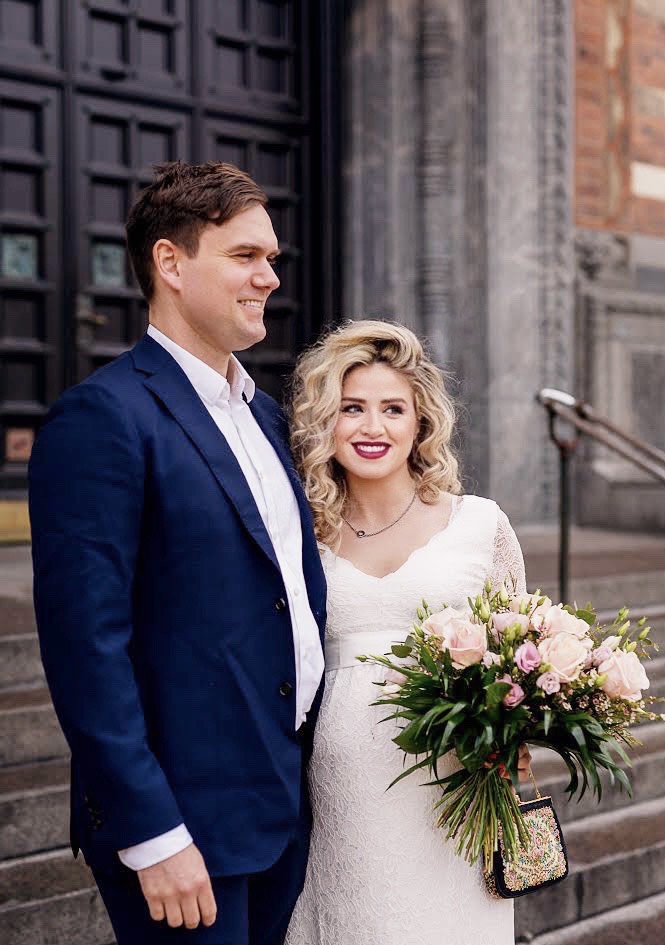 Tell us about your dress!

I picked the dress two days before the ceremony. This is very like me, I also picked my prom dress the day before the prom. To me the best things happen unplanned, last minute. I loved the dress and that it allowed me to look elegant even though I was 8 months pregnant.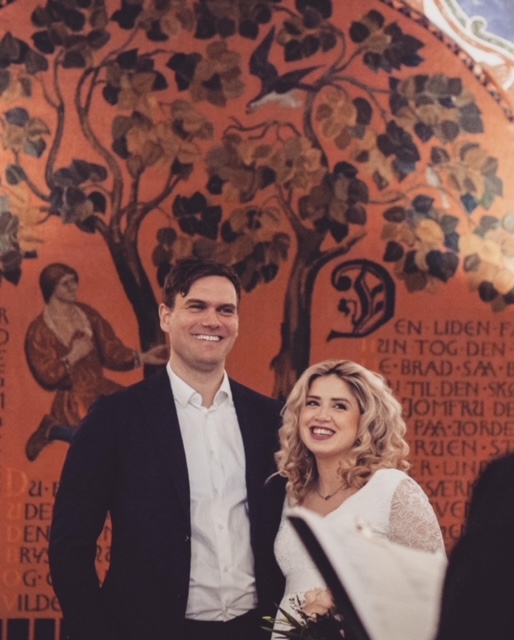 What made you choose your venue?

Due to covid restrictions, we didn't have much opportunity to plan a wedding ceremony, so we decided to host it at the City Hall. Luckily for us, the Copenhagen City Hall is extremely beautiful and means a lot to both of us. We were also lucky enough to have a very nice officiator that brought us a lot of laughter during our ceremony.


We are also planning to do a ceremony next year in Albania, with family and friends.


Honestly, weddings have always been sensitive to me since my Dad passed away when I was only 5 years old so it will not be easy to celebrate without him there, but the City Hall was definitely that easier step towards a bigger ceremony in the future with our son there to witness it.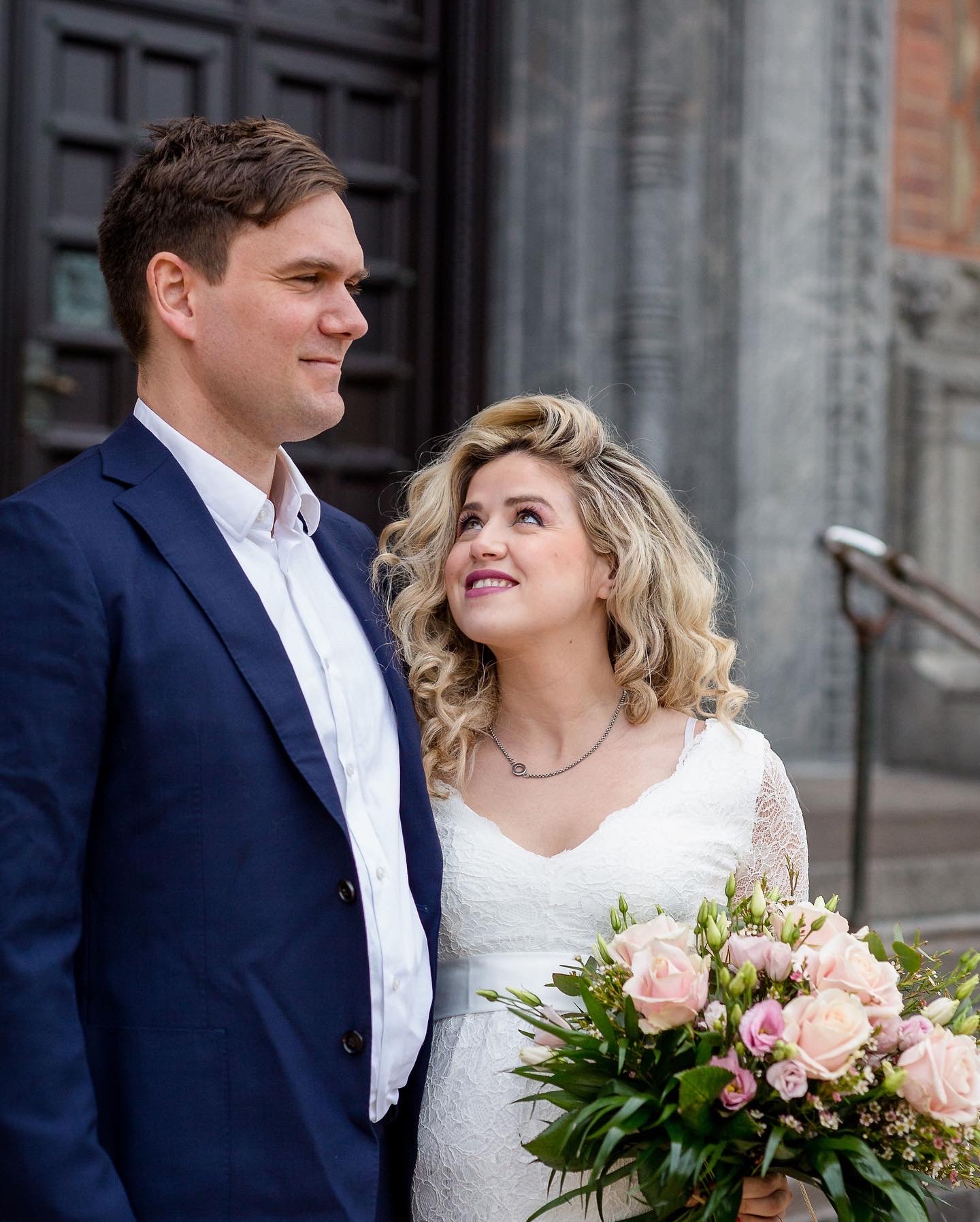 Do you have any advice for other brides planning their big day?

Plan less and enjoy more. Life is not that much about planning and more about living. I know sometimes it's hard to leave things last minute, but sometimes coincidences turn into love stories, and those last-minute dresses turn into dream scenarios.

Wishing Bardha and her new family the happiest ever after!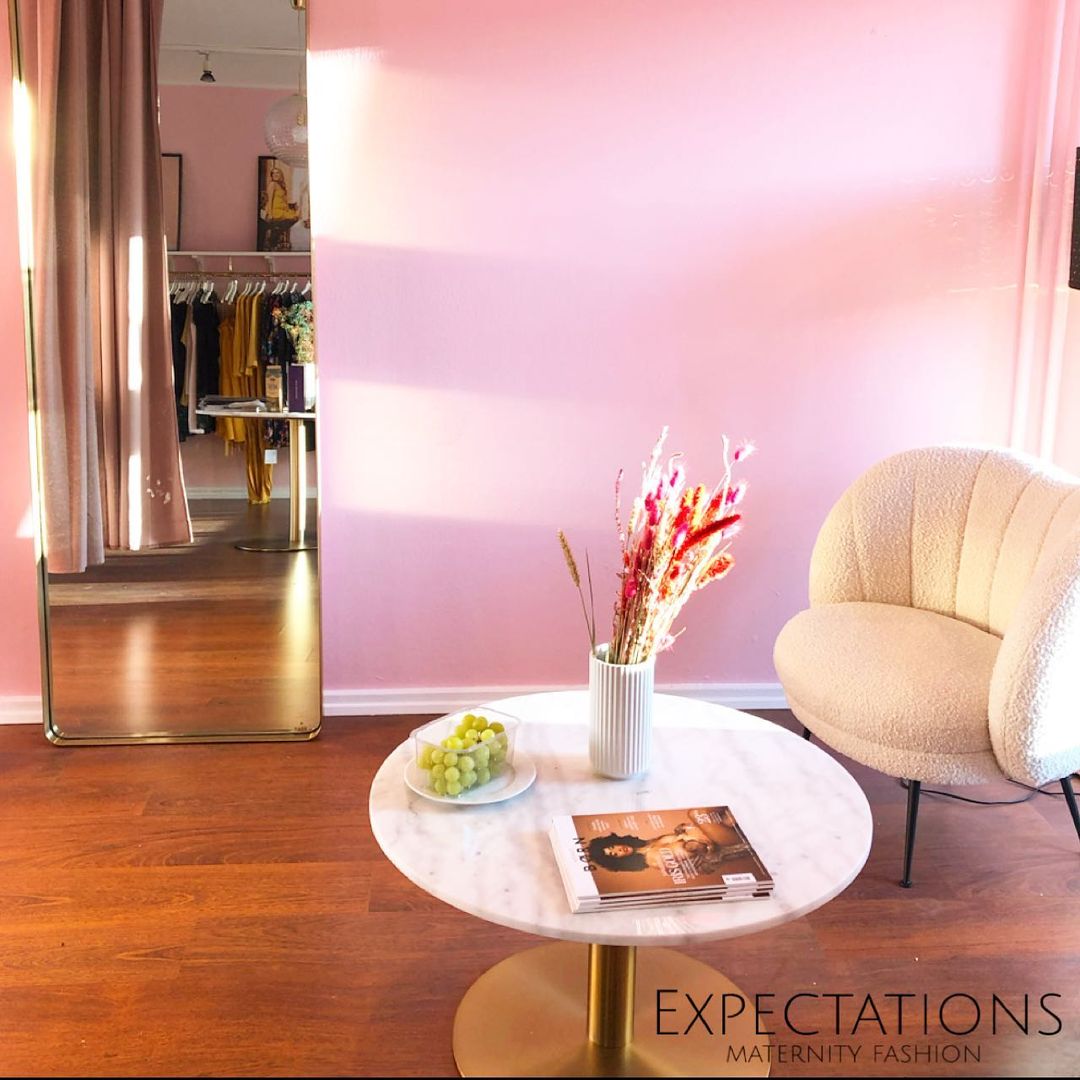 Anne Kapper Kleist is the Boutique owner of Expectations Maternity in Denmark

We like to stay in close touch with all of our stockists and love to hear their feedback. Here's what Anne, owner of Expectations Maternity, Denmark has to say about why she loves carrying the Tiffany Rose label in her exclusive boutique.


I love to sell Tiffany Rose dresses because they are so well designed, beautiful and at the same time super comfortable. They have a great fit and they make the moms-to-be look absolutely stunning. I love to see my brides when they try on a wedding dress - they are simply glowing and look so happy.


They often tell me they are surprised how well the dresses fit their pregnant bodies. It's really nice to work with a wedding dress designer that always delivers.


I also love that whoever the bride is, we will always find one and often more dresses that are just perfect for her.


Finally, I think it's amazing to be part of the little journey of finding the perfect (bridal) dress it's associated with so much joy and happiness - especially if the mom-to-be is also a bride-to-be :)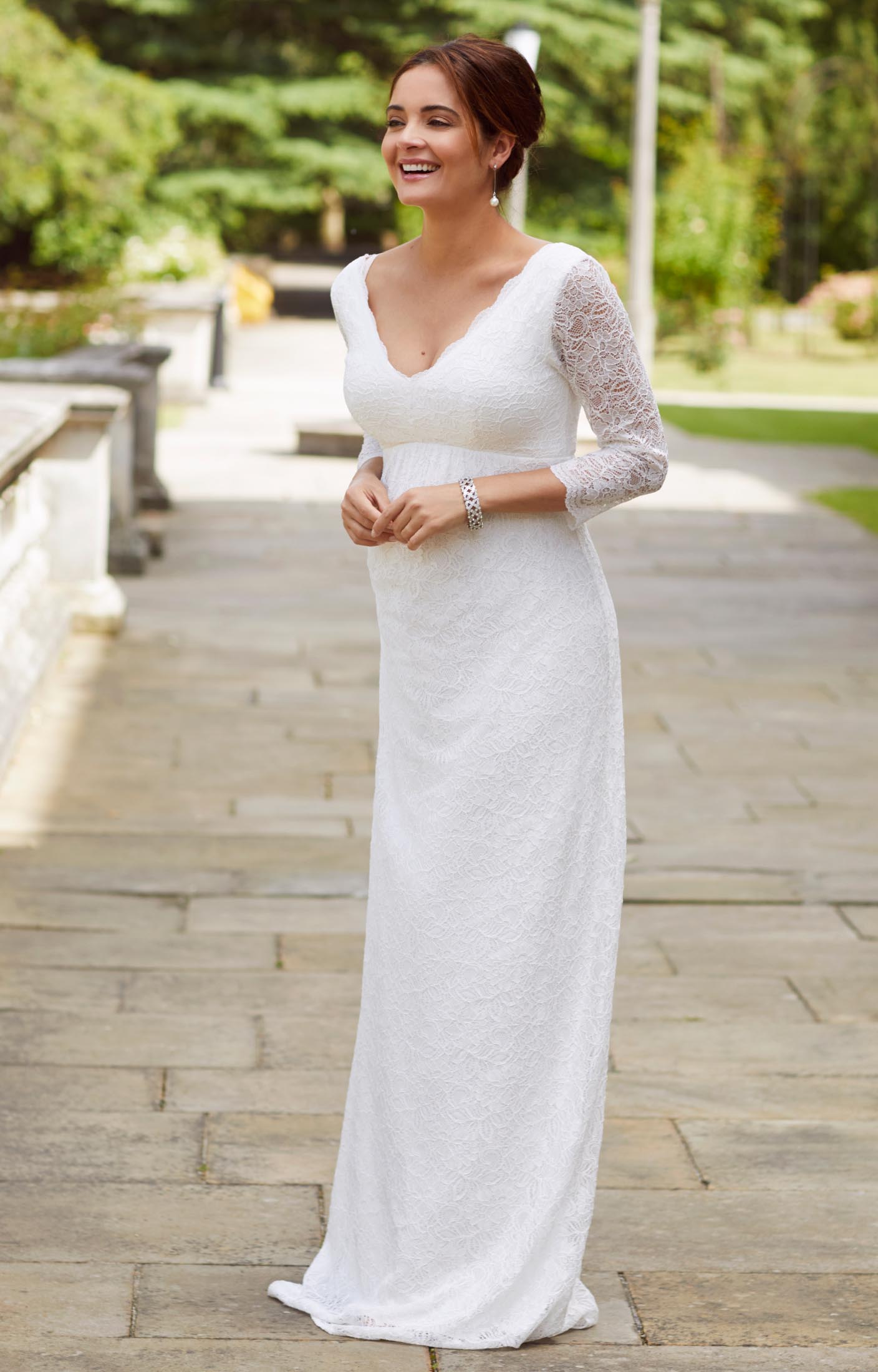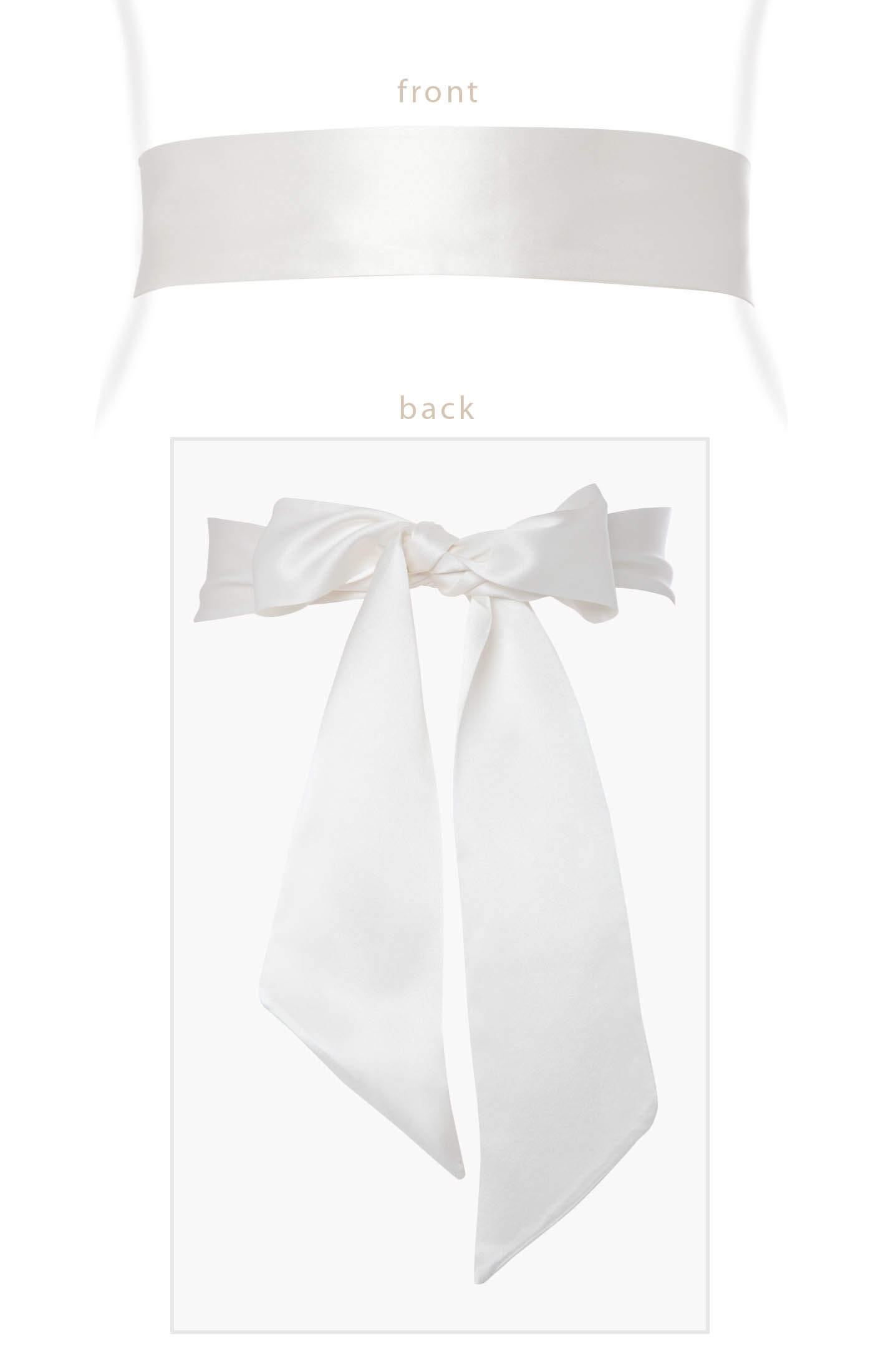 Love Bardha's look?
Recreate it with our Chloe Lace Gown in Ivory and the Faux Silk Satin Sash in Ivory. The combination of satin with the lace adds a hint of shimmer as well as defines your empire waist.


Would you like to be a real bride featured on our blog? Contact customer services and they'll tell you how!

Tag us in your special day on social media:

Facebook and Instagram or Twitter


Or use #TiffanyRoseMaternity.

Categories: #wedding, #bridal, #real-brides, #your-style, #accessories,
« Previous: Maternity dresses for Bridesmaids (Jun, 5th 2021)
» Next: Something Blue (Jun 18th, 2021)
About Tiffany Rose
Tiffany Rose is dedicated to giving you the chance to wear exciting, elegant, beautiful and well-made clothes during your pregnancy.
» More...
Blog Archive
Made in Britain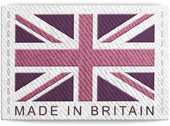 The Tiffany Rose Collection is Designed and Made in Britain
Read more...