Special Occasion Maternity Wear
Shop Our Best Sellers
Coffee Bean

AU $165.00

Midnight Garden

AU $215.00

Vintage Rose

AU $305.00
Customer

We appreciate your opinion
Michelle, Australia - December 2013
I've been in fear to go to my sister-in-law's wedding in a few weeks as I will be 38 weeks pregnant and feeling very 'plump'. But yesterday I tried on my Tiffany Rose dress and instantly felt gl...
read more customer reviews
Our Latest Stories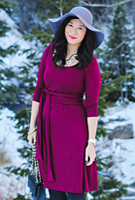 Introducing Our New Naomi Nursing Dress
Wrap up this winter season in our new Naomi Nursing Dress. The innovative wrap-around nursing panel allows for easy-access and discreet nursing, w...
read our blog