Special Occasion Maternity Wear
Shop Our Best Sellers
Coffee Bean

AU $165.00

Windsor Blue

AU $305.00

Vintage Blush

AU $290.00
Customer

We appreciate your opinion
Alison, Australia - February 2014
I have never dealt with such an efficient and friendly business and wish to thank you again for everything. My Eden gown is just gorgeous and so comfy and I can't wait to wear it....
read more customer reviews
Our Latest Stories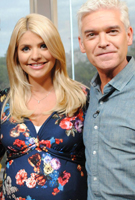 Holly Willoughby blossoms in our Lara Dress on This Morning
The beautiful and bubbly Holly Willoughby looked like a true English rose in our Lara Dresses on ITV's This Morning last week. Get Holly's look......
read our blog