Special Occasion Maternity Wear
Shop Our Best Sellers
Coffee Bean

AU $165.00

Midnight Garden

AU $215.00

Vintage Rose

AU $305.00
Customer

We appreciate your opinion
Alison, Australia - February 2014
I have never dealt with such an efficient and friendly business and wish to thank you again for everything. My Eden gown is just gorgeous and so comfy and I can't wait to wear it....
read more customer reviews
Our Latest Stories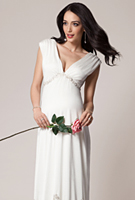 Choosing a Wedding Dress whilst Pregnant
If you are pregnant on your wedding day you have twice as many reasons to celebrate, and twice as many reasons to look and feel beautiful! We've c...
read our blog